'Despite valorizing traits like independence, introspection, and intentionality, Soberano's – and by extension, maya's – celebration of the self was still made possible through corporate sponsorships'
When asked about their career as a matinee idol, a young performer once spoke, without any regret or anxiety, of having "a feeling this is coming to an end." This statement was made by an actor named John Lloyd Cruz, in an interview with Esquire magazine for their "State of Man" issue in 2012. You might remember him from classic Filipino rom-coms like One More Chance (2007) and A Very Special Love (2008), where he is seen acting alongside Bea Alonzo and Sarah Geronimo. Cruz now frequently goes by the artist name Idan, and his appearances alongside Alonzo and Geronimo have substantially lessened. If you Google "Idan Cruz," however, it is still John Lloyd who comes up.
Fast forward to over a decade later, and one can find similar sentiments in a statement made by a popular actress named Liza Soberano. On February 26, 2023, Soberano uploaded a video blog, or vlog, called This is Me to her YouTube channel. This is Me runs for 14 minutes, hitting crucial points about life and career at each minute-mark. Soberano opens with reflections she took time for over the COVID-19 pandemic, describing recent pivots in her career trajectory, and explaining her decision to end her contract with Star Magic, the talent management agency under broadcast corporation ABS-CBN, which boasts of a 31-year legacy of creating "stars, not actors or actresses. Stars. Icons." 
Like Soberano, Cruz had also left Star Magic fairly recently; and like Soberano, he is also managed by a start-up headed by a former Star Magic performer. Soberano is now under Careless, an independent agency created by actors James Reid and Bret Jackson. On its website, Careless describes its committment to "creating progressive content through a platform that allows artists to fully invest in their creativity and growth."
This is where the similarities to between Cruz and Soberano cannot simply be dismissed as mere coincidence. In an Inquirer piece about Crown Artist Management (or CAM, the agency representing Cruz), CEO Maja Salvador (who played as foil to the Bea-John Lloyd tandem in One More Chance) talks about how in her company, "We always listen to what the artists want with their careers…. We make sure to discuss everything with them…. We respect them because they've been part of the industry for a long time now." 
This echoes a claim Soberano makes in This is Me – a claim which caused her former management and industry stalwarts to cry foul. At the 1:00 mark, Soberano shares that she "had always been told what to do, what to wear, what to say, and what not to say…I didn't even choose the name Liza. It was chosen for me." Comparing this to what Salvador said makes a compelling case for the need to read between the lines – to understand what performers cannot say, but only because they were told for so long not to say it.
Soberano also acknowledges her given name: Hope. While the vlog entry affirms her creativity (Soberano is credited as the vlog's writer, and one out of only three credits in the video's caption), the name reclamation is a pointed reminder of Soberano's humanity – a name as a sobering fact to counter Star Magic's place as a self-described "star-making factory."
Affirming a craft and a name is a telling sign of the need for artists to reclaim an identity in the face of the market's demands. While Star Magic's orientation towards the industrial production of entertainment comes as no surprise, artists like Cruz and Soberano, and by extension, Salvador, Reid, and the cohorts they formed through their establishment of independent agencies, remind the market that this should not come at the expense of an artist's craft, growth, and self-actualization. In other words, it should not compromise any artist's autonomy.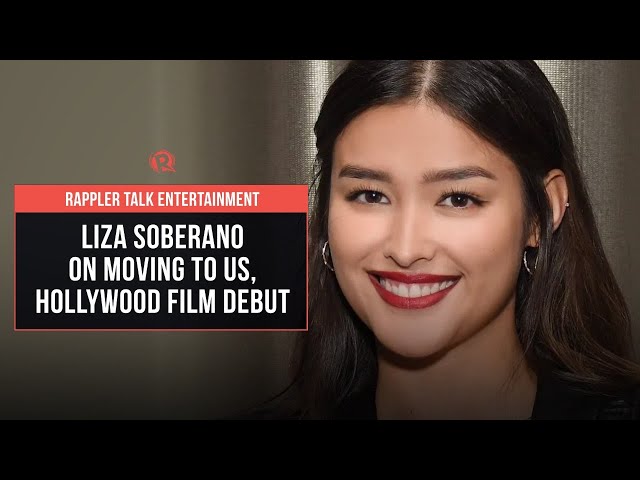 What is artist autonomy?
It is precisely this pressing need for a more thoughtful conversation around autonomy that Soberano drew attention to by deleting and then relaunching her social media accounts, along with uploading This is Me to her vlog. 
By quickly going viral, Soberano became instrumental in raising questions about how performers and entertainers could be better managed if they had more of a say in their careers. It raises questions of what showbiz careers would even look like if our entertainers – who not only bring us joy, but are also instrumental in the formation of values and creation of public discourse – could work on their own terms. Not as stars or icons, but as artists.
There is also an important distinction to be made between the independence being demanded by Soberano, et al. and the autonomy to which they are entitled. This is Me, while undoubtedly borne of Soberano's personal reflections, is ultimately a teaser for the new campaign of finance app, maya – which recently rebranded from PayMaya. 
As seen in Soberano's endorsement, maya made the brilliant move of using the confessional format of the vlog to rebrand itself as the finance app of choice for unapologetic and authentic creatives, thus matching Soberano's own rebrand as Hope. Despite valorizing traits like independence, introspection, and intentionality, Soberano's (and by extension, maya's) celebration of the self was still made possible through corporate sponsorships. By bringing her in as its new face, maya is also building a corporate identity as a product used by those who think for themselves – or at least those who can afford to, like everyone at Careless (Reid is also an endorser). 
Hence, autonomy. In a 2014 essay for The New Inquiry, Rob Horning elaborates on this term and its place in neoliberalism, where human needs like social engagement, public discourse, and self-actualization have become increasingly subsumed by the demands of capital. To use a Filipino adage, "pera, pera lang," with "pera" (money) in this case extending to the realm of likes, shares, and retweets. Horning writes: "It's a measure of capitalism's continued success and expansion that more and more people feel confident in describing themselves as creative, as artists. The neoliberalist turn hinges precisely on this, that more and more people can imagine themselves artists — in part because ordinary consumption has become a mode of personal expression, in part because capital has placed various forms of audience-building media at nearly every non-impoverished individual's disposal, in part because every scrap of one's life gets turned to account as reputation, as human capital."
With this, despite Soberano's operating within the framework of the market, where even an announcement of independence must take place through corporate-backing, it still remains to be seen how her words will ripple through the industry. This is where the similarities with John Lloyd/Idan end: where Cruz's rebrand gradually unfolded, wading first through the safer streams of (relatively obscure) lifestyle publishing, before comfortably esconcing himself in more "serious roles" and finally signing on with Salvador and CAM.
Soberano on the other hand dropped a bombshell in the form of This is Me through a well-orchestrated albeit corporate-sponsored move that would drastically alter her iconicity, without diminishing her star power. Asserting her autonomy, Soberano used her privilege (or "the respect [she] earned," to reference Salvador) to expose the cracks of a exploitative system. If anything, this should give us hope. – Rappler.com