The 3 British actors talk about their upcoming projects and living life in lockdown
Jude Law is now dad to 6 kids? Separate video chats with 3 blokes (one Scot and two Brits) – Jude, Eddie Redmayne, and Ewan McGregor – enabled us to catch up with these fine actors of their generation.
Jude Law
Playing Pope Pius XIII in The New Pope, Jude has sired 6 offspring, the latest being a baby his wife Phillipa Coan gave birth to only recently.
"No, I didn't," Jude answered when asked if he ever imagined he'd be a father of 6 children when he was younger.
The star of IFC Films' drama, The Nest, said, "But I love them all dearly. They definitely keep me young a bit. We were all together just yesterday because my youngest son (Rudy) turned 18. So we had a family dinner, probably the last time we will all be able to get together for a while because new rules are being implemented here in London for groups of over six people."
"Seeing them all together at this incredibly broad range of ages is really wonderful," said the 47-year-old whose 6 kids are Rafferty, Iris, and Rudy (with ex-wife Sadie Frost); Sophia (with Samantha Burke); Ada (with Catherine Harding) and the newborn, whose sex, is not announced yet. I am guessing it's a girl because of Jude's description of Rudy as his "youngest son."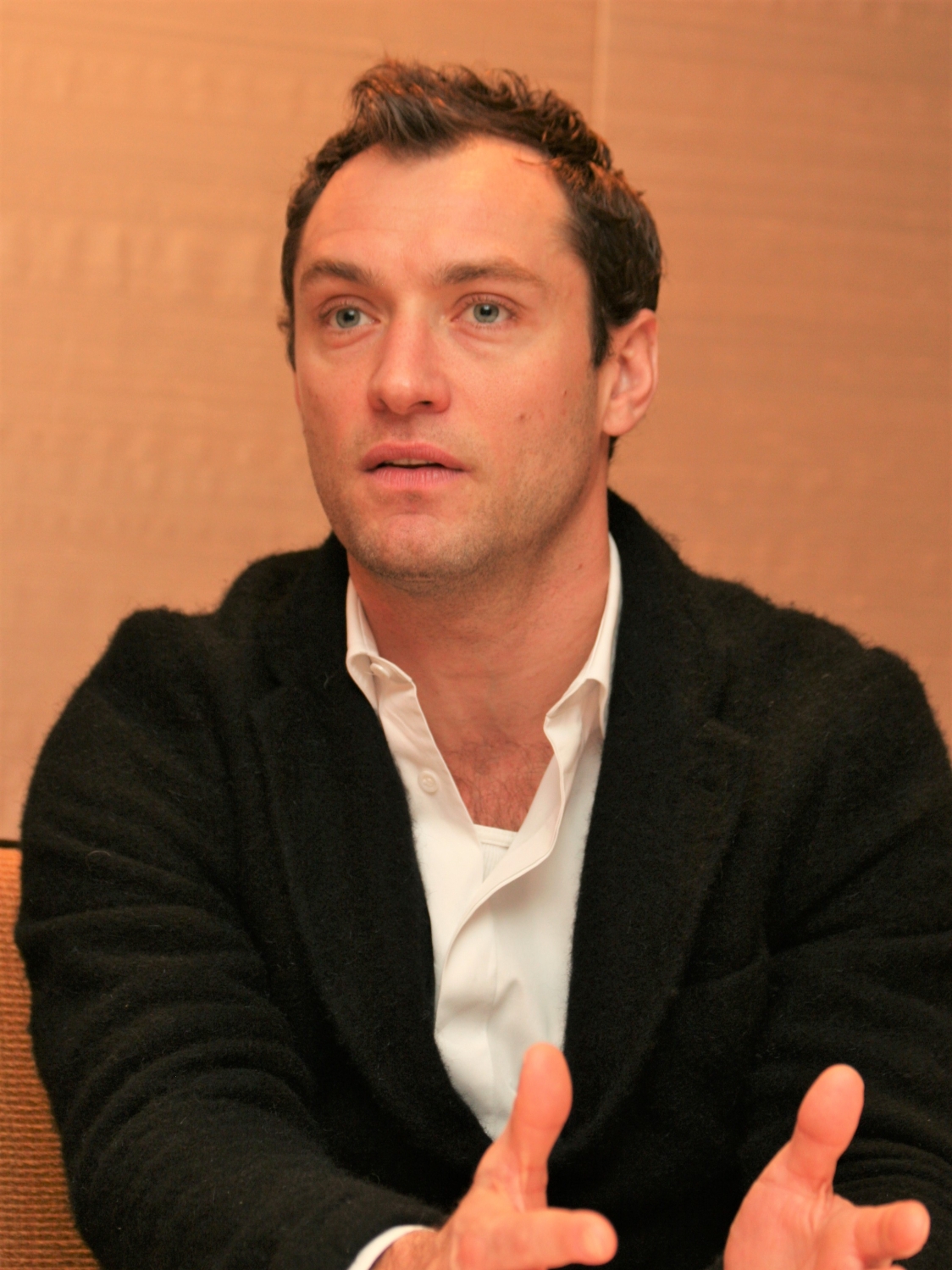 In The Nest, director Sean Durkin's 2020 Sundance Film Festival entry, Jude's ambitious entrepreneur and former commodities broker convinces his American wife (Carrie Coon), and kids to leave suburban America and return to his native England.
In this tale that reminds us that – let's just say, don't bite off more than you can chew – the trans-Atlantic move into an expensive manor reveals the cracks of the couple's marriage.
But the Jude Law project that is stirring buzz is the live 12-hour episode of his new HBO series, The Third Day. Get this: On October 3, Jude and his cast mates, followed by one camera, will go live for many hours in a remote British island.
"The live event was key to the very first idea that we discussed for The Third Day," Jude explained.
"Felix Barrett, who is one of the producers, is the creative director of Punchdrunk, which is this incredible immersive theater company. They have productions all around the world. If they didn't invent it (immersive theater), they certainly made it a very commercial and successful theater form.
"Felix's idea was to blend media. He said, 'Wouldn't it be amazing if we could watch a film or a television program that then became a live event or real?' He described it like a screen drops away and you step in. The story is broken into three chapters, all of which take place on the island of Osea – Summer, which I am in, the middle one is Autumn, which I am also in, and the last is Winter.
"There is a festival underway, being put together by the islanders, and it has slightly dark overtones. The live event is going to be a festival. Obviously, people can't now come to the actual island. So what we have done instead is created a theatrical piece with about 200 on the island, with just one camera that will follow for 12 hours the festival and activities."
"The company Punchdrunk has rehearsed that and will be rehearsing some more. I felt that my preparation was very much playing the part for five months. I know the character inside and out and I have worked with Felix alongside what he is rehearsing with the company. They will drop me in and we will see what happens."
Eddie Redmayne
"We all went in with trepidation and going, what is this new normal going to be?" Eddie Redmayne said about returning to work for the first time since the pandemic began.
"It's exciting to be back and acting again," the 38-year-old star enthused on finally being in front of the cameras again as Newt Scamander in Fantastic Beasts 3. The installment, directed by David Yates, was supposed to start production at Leavesden Studios in the UK in mid-March but the health crisis struck.
He shared, "To Warner Brothers' credit and our producers, they've made us feel very safe. We are separated into bubbles. We get tested regularly."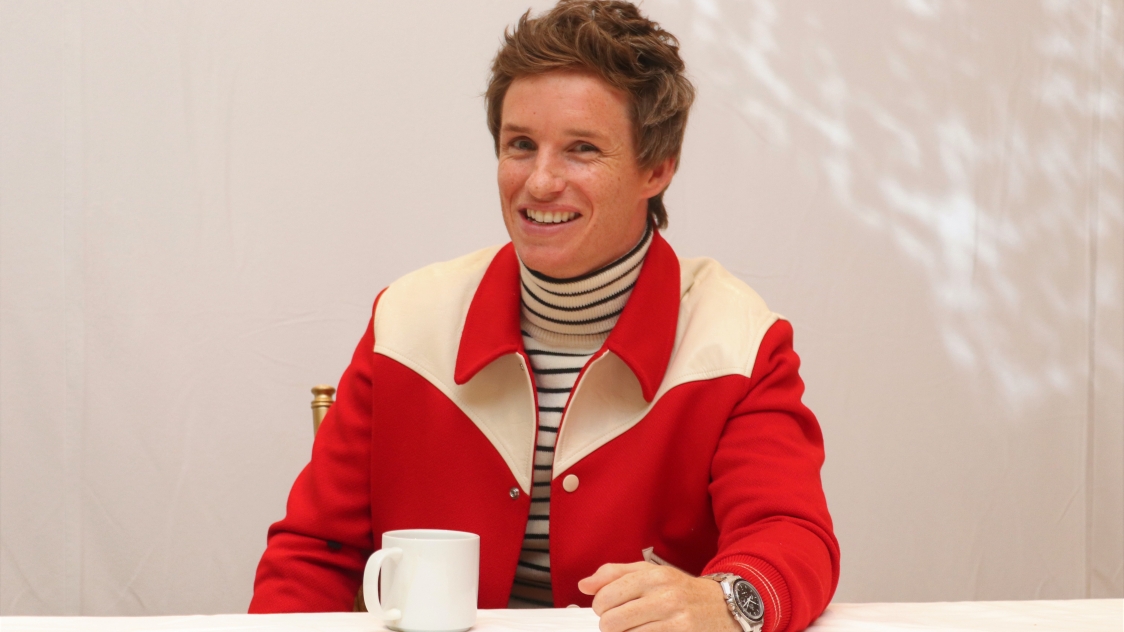 "They have systems in place. They're doing everything they can and they've been great at making us feel reassured. We rehearse in our masks most of the time until we're shooting. But there's still a vibrancy. Film people – crews – love what they do. So everyone's just thrilled to be back."
The Batman, starring Eddie's friend, Robert Pattinson, was also shooting in the same studio until the latter tested positive for COVID-19. "Rob was filming at Leavesden so I had seen him," Eddie said.
"But again, protocols are in place so that the productions are all very separated. So if someone gets sick, hopefully it doesn't come onto another production."
On safety guidelines in filming intimate scenes in these pandemic times, the Oscar and Golden Globe best actor winner joked, "There are probably quite intimate scenes with some…fantastic beasts. You know, Yates likes to get up close and personal. But not massively intimate scenes for Newt."
Still on the pandemic, Eddie talked about how he is spending the unexpected free time with his wife Hannah Bagshawe, and their two kids, Iris and Luke. Or at least until he resumed being Newt again.
"It's astonishing," he began. "I've been talking to my friends. Some of my friends have managed to be staggeringly creative. During lockdown, they've written scripts, music. I have two children who are 4 and 2 (laughs) so Hannah and I have full lives. We have been in the countryside. We have chickens, a vegetable patch. We've been trying to grow our own food and be as self-sufficient as we can.
"But a friend of mine put it very beautifully, which is, we're in an incredibly privileged position to have a home, to be healthy and safe but also getting to see, for example, Iris, my daughter who is 4, and had just learned the letters of the alphabet. I actually would do classes every day with her like in school.
"I got to teach Iris to read. To be there for those moments or to listen to Luke whose vocabulary is spilling out during lockdown, it's been a treasured moment in some ways."
And picture Eddie tinkering around in the kitchen or painting with brushes and palettes. "I love cooking so I'm doing a lot of that. I've been doing a bit of painting. I'm a very shit painter. I used to love doing it when I was younger. I've never really had the time since work got crazy so I've gone back to that."
In the meantime, Eddie portrays Tom Hayden, the late social and political activist and politician who was married to Jane Fonda for 17 years, in Aaron Sorkin's The Trial of the Chicago 7. Originally planned for a theatrical release, the dramatization of the true story of a group of anti-Vietnam War protesters known as the Chicago Seven in 1968 will debut digitally on Netflix on October 16.
The fine cast includes Sacha Baron Cohen, Mark Rylance, Jeremy Strong, Joseph Gordon-Levitt, Frank Langella, and Yahya Abdul-Mateen II.
"While we were shooting in Chicago, there were protests going on," Eddie recounted. "Gentle protests but I think none of us knew quite how eerily relevant the film had become. But for me, the fact that in '68, '69, there was the flu pandemic. There was a former vice-president running for President. They were protesting the Vietnam War. They had the Civil Rights Movement, the Women's Rights Movement, the Stonewall Riots so there are so many similarities that have come tumbling forward obviously with the Black Lives Matter movement.
"Since we made the film, as Aaron said, it's like the film just became scarily pressing. I hope the urgency of the film reminds us that, in some ways, we've evolved, but in many ways, we haven't."
Ewan McGregor
While Brits Jude and Eddie are back home in England, Ewan is staying in Los Angeles during the coronavirus slowdown.
"We've been hunkered down here in my home in LA," said the Scottish actor who is Obi-Wan Kenobi in the Star Wars prequels and in an announced TV series. "I've been keeping in touch a lot through Zoom with my family back in Scotland – my brother, mum, and dad. We keep in touch and in a way, it encourages us to have get-togethers as a whole family, which is nice on Zoom – [it's] something that really didn't even happen beforehand."
"I've just been doing lots of stuff around my place. All the odd jobs that I had been meaning to do for a long time and never got around to do them. Suddenly, I've had this chance to do that."
The father of 4 kids (Clara, Jamyan, Esther, and Anouk) with ex-wife Eve Mavrakis added, "But I will go back to work. I head up to New York to complete the Halston series between now and Christmas. I am slowly trying to get my head back in the game."
In Ryan Murphy's 5-episode Netflix series, Halston, which promises to be graphic, Ewan essays the one-named fashion designer who reigned in the late 70s with clients that included Jacqueline Kennedy, Bianca Jagger, and Liza Minnelli.
"Never mind all the new Covid protocols that will be on set," the Fargo star stressed about filming again, this time as the couturier who died of AIDS. "Just the idea of work again! It's been quite a long period, isn't it? I guess you must have still been carrying on but I haven't really had to do very much of anything."
On his preparation to essay the icon who was pals with Andy Warhol in those Studio 54 days, the Trainspotting actor said, "I had lots of footage of him. There was a not very good documentary made about him some years back. There's a book that we're working from called Simply Halston which I use a lot in terms of reading about him and trying to imagine him. I watched his interviews, great footage of him in his workroom and when he did his trip to China. There's great stuff."
Interestingly, Ewan, Eddie and Jude have not worked together. Ewan and Jude were one of the actors suggested by Fantastic Beasts fans to play Young Dumbledore. Jude got the role so he and Eddie have acted together.
Ewan and Jude first met in LA before sharing a flat in London in the early 90s.
So, how about it, producers out there – a film or TV show starring Jude, Eddie, and Ewan acting together for the first time? – Rappler.com