'COVID is real and it should be taken seriously,' says Heaven, who was hospitalized due to COVID-19
Actress Heaven Peralejo revealed on Saturday, April 10 that she tested positive for COVID-19, describing it as "one of the toughest challenges I have dealt with during this pandemic."
The 21-year old actress documented her experience in a vlog "hoping that it will help everyone who is going through the same situation to cope up and recover from this difficulty" and "to provide awareness that COVID is real and it should be taken seriously."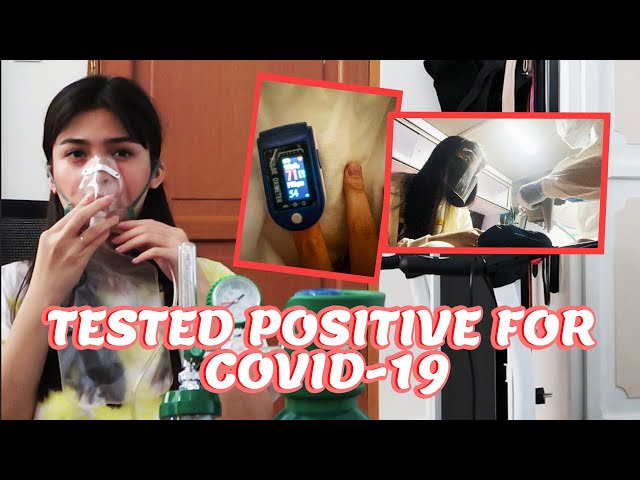 Heaven shared that she was at the locked-in taping for Bagong Umaga when she got the results. "I don't know what to do, I don't know what's gonna happen… it felt so surreal," she said. She added that the production was pause while the rest of the staff are also in hotel quarantine.
The actress said her symptoms include low stamina, headache, lack of appetite, body pain, and difficulty in breathing. When her oxygen levels went down, Heaven said she was advised by her doctor to go to the hospital.
"After consulting with my doctor and talking to my family, we have decided to go to the hospital. Thankfully, we found a hospital and ABS-CBN provided us with an ambulance," she said.
Heaven has yet to upload the second part of her vlog documenting her hospital stay but the actress said that is now a "COVID-19 survivor."
COVID-19 cases have been surging in the past weeks, with the Philippines recording 12,674 new cases on Saturday, April 10. "NCR Plus" – Metro Manila, Metro Manila, Bulacan, Cavite, Laguna, Rizal – were under a modified version of the country's strictest lockdown level for two weeks until April 11.
"NCR Plus" is under "MECQ," the second strictest quarantine level, until April 30. – Rappler.com