'The difficult part of doing roles like this is that it's hard to shake them off and it's hard to live with them,' says the award-winning actor, who hails originally from Colombia
John Leguizamo, a fine actor who, for too long, played supporting parts, finally lands a meaty lead role and gives a career-best performance in Dark Blood.
Playing Misael, a father who is imprisoned for a violent revenge act in director Harold Trompetero's drama, John is riveting as a man who copes with his new life of abuse and humiliation in prison while dealing with tragedy, sorrow, and his crime's repercussions on his family.
The role is a long overdue break for the Bogota, Colombia-born actor who won an Emmy for Freak and a special Tony Award for his body of work in theater.
John's roles include Aurelio in the first two John Wick movies, a drag queen in To Wong Foo, Thanks for Everything! Julia Newmar (for which he earned a Golden Globe best supporting actor nod), the voice of Sid in the Ice Age animation franchise, and credits in such films as Super Mario Bros., Moulin Rouge! and Romeo + Juliet.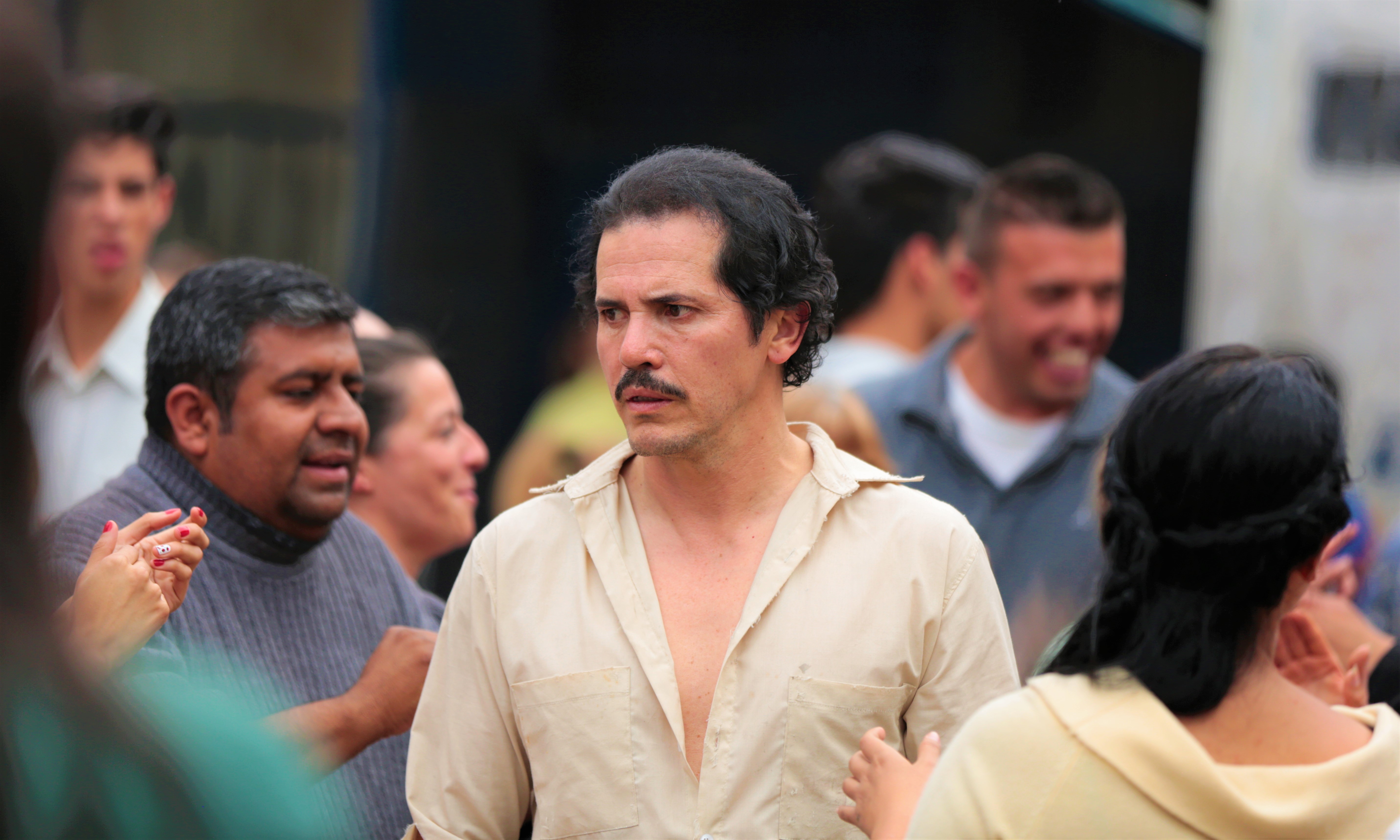 The prison system
In our video conversation, I asked John about the recent spate of prison dramas, aside from Dark Blood, which tackle the jail system worldwide. I cited two films in the recent Venice Film Festival – Erik Matti's On the Job: The Missing 8, for which John Arcilla won the best actor prize, and Peter Kerekes' 107 Mothers, which earned him the best screenplay honors with Ivan Ostrochovsky.
"Yeah, I know this one takes place in Colombia but you are right, it really represents what is going on around the world and America," agreed John, who called from New York. "America has the largest prison system, has the largest number of prisoners per capita."
"And the privatized prison system is a horrific concept – the fact that they make more money the more prisoners they have is bad because it makes them want to incarcerate people."
"It damages policing and the justice system. It corrupts everything, from the bottom to the top. We have to end privatized prisons."
"In Colombia, I went to the prisons there and they were brutal. As bad as American prisons are and the isolation that occurs here (in the States), the horrible isolation is the most detrimental part of the prison system here."
"Over there, they don't have that (isolation). That's the interesting part – everybody is grouped together in terms of political people or wealthy prisoners. Then the rapists and pedophiles – they put them in one yard to protect them."
"And there's the rest of the prison population. So there are three yards. But they all get to be together so there is not that loneliness and isolation."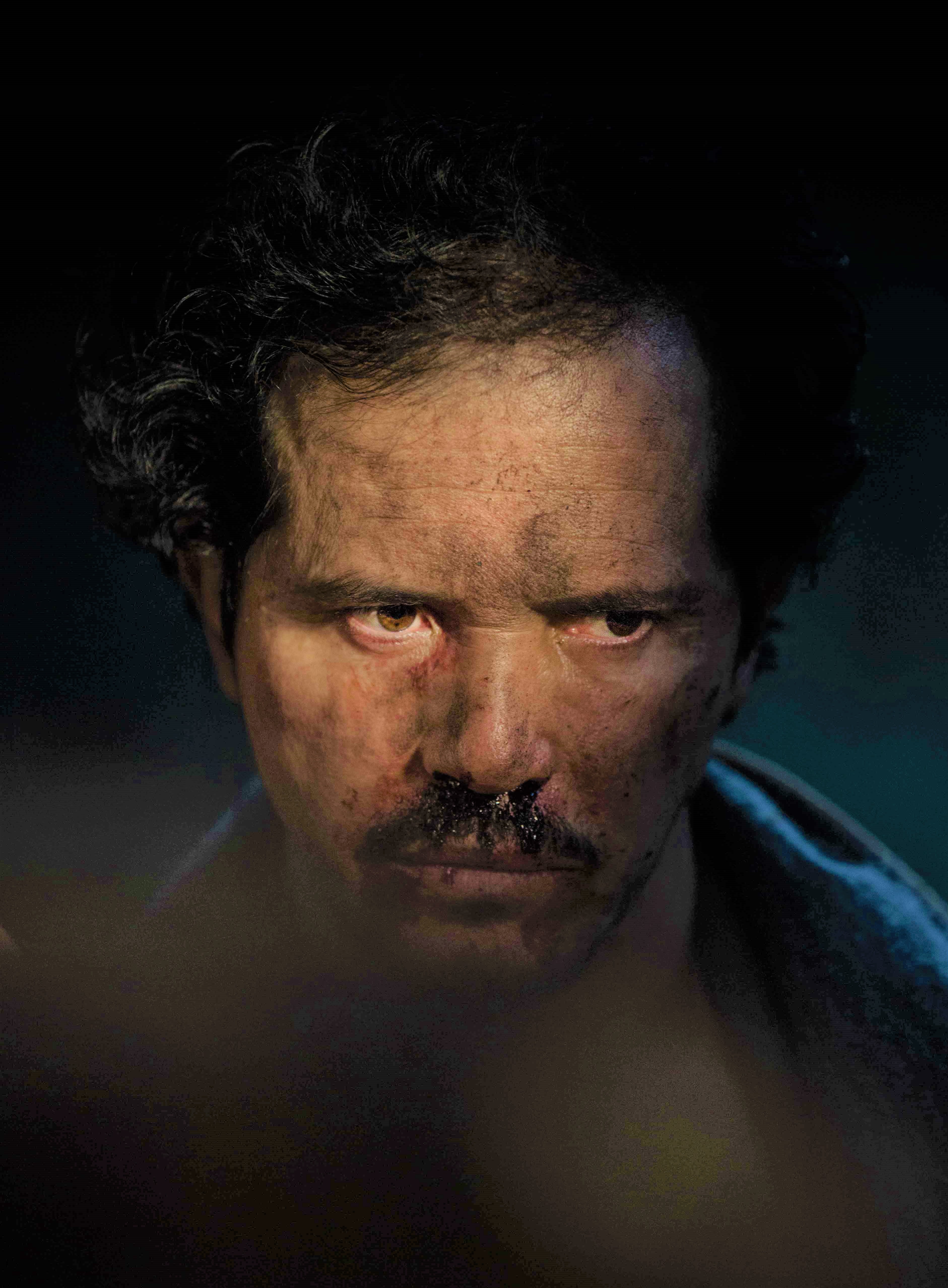 "Obviously, there are other problems that exist. There's no comfort, no privacy, no heating. There's none of that stuff, so you live basically in a cement prison."
"But it has its pluses and minuses. The prison system is still a terrible thing because it should be rehabilitating people, healing them, and putting them back in the system. That really should be the sole purpose of a prison."
It's noteworthy that John's best performance and role since his debut almost 40 years ago took place in Colombia, where he lived until he was four years old. He and his family moved to New York but he returned twice to live in Colombia before age nine.
Back in NY, John wrote comedy material as early as when he was in high school, where he was voted "most talkative." A casting director discovered John when he was attending New York University. John appeared as an extra in Madonna's Borderline video short, Miami Vice, and Die Hard 2, and then went onto more breaks in TV and film, including Carlito's Way.
Dark Blood
Dark Blood, a Spanish-language film with English subtitles, has been picked up for international distribution. Costarring with John are Adriana Barraza, Oscar best supporting actress nominee for Babel, and Alvaro Rodriguez, as the prison head guard from hell.
John talked about preparing for his collaboration with acclaimed Colombian director Harold Trompetero.
"It was interesting because I went to the biggest prison in Bogota to do research. I wasn't allowed into certain yards but I was allowed into the others. And you walk around with the guards.
"I felt unsafe but the warden and the guards didn't feel unsafe so I started to relax a little bit. The shooting was very difficult. There are no unions in Colombia. I am trying to get actors to be in a union to protect them so that they are not robbed or hurt on the job.
"That's why I support IATSE (International Alliance of Theatrical Stage Employees, which recently voted to authorize a film and TV production strike in the US) too, to protect the crew that gives their lifeblood. There's no need for them to be hurt because they are overworked or not paid sufficiently.
"I lost a lot of weight for this film. We shot in a real prison that was defunct outside of Bogota. A lot of the extras were ex-prisoners from that very same prison, who had been rehabilitated and lived in the same community.
"They came in and became our consultants. So that was a great way of including the ex-con population of that town – to make them extras, pay and feed them, make them consultants, and make them feel important.
"Because the prison system should be about healing and rehabilitation. This story, to me, was really important because it's a story of mortality and what are our values, what will you do to protect your son, what is just and what is not just.
"Even though someone committed a terrible crime to your son, do you also get to commit a crime? Do we live in a world that's a tooth for a tooth, an eye for an eye?
"That's not the kind of world I want to live in. I believe in as much justice as possible and a justice system that takes care of its prison population."
A difficult role
"It's true," John confirmed about how hard it must have been to wind down after a day of shooting Misael's harrowing prison scenes.
"The difficult part of doing roles like this is that it's hard to shake them off and it's hard to live with them. But you have to allow yourself and find ways that are self-soothing and self-comforting to survive them.
"Because you can't run away from it. If you run away, then you are never going to get the best out of this character. So you have to be uncomfortable and then find a way to love being uncomfortable in that space as you go through this.
"Misael's son was molested and he acted in a moment of passion. Misael did his own justice and killed the perpetrator. Yes, he should go to jail because there are different ways of dealing with our problems.
"But what happens if you lose control because you want to get justice for your son? It's a really difficult question. Then what happens when you are thrown in jail? How do you survive the prison system?"
On what draws him to characters like Misael, John explained, "I love stories that make us look at the human condition and ourselves and see what we can do to be better human beings. The Survivor, to me, was one of the most important stories I've ever had a chance to tell.
"And this Dark Blood, Latin people are the second largest population in the prisons in America. A lot of times, the justice system is unfair and the reason that these children are in jail is to fill quotas. This movie brings attention to prisons, the prison system, and the criminality."
Amid the grim setting, John's Misael finds solace in Mange, a dog who lives in the prison and helps him survive the atrocities. "Yeah, definitely, it's the power of human beings to survive.  And it's not just food and water. You also need love to survive, to keep hope alive in you.
"And this man finds it in this dog. It's not a single occurrence. It has happened many times in the history of prison life that people found solace in a bird or a rodent."
"I did have to bond with the dog. I did spend a lot of time with the dog so that it would feel comfortable with me, so that it would be like I wasn't a threat. And yeah, I got very close to the dog (laughs).
"I have always been a dog and cat person. I love animals. I put that in my kids' life because I felt that it just helps you with your tender feelings. Sometimes us men aren't as tender as we can be. I definitely think a dog helps bring that out."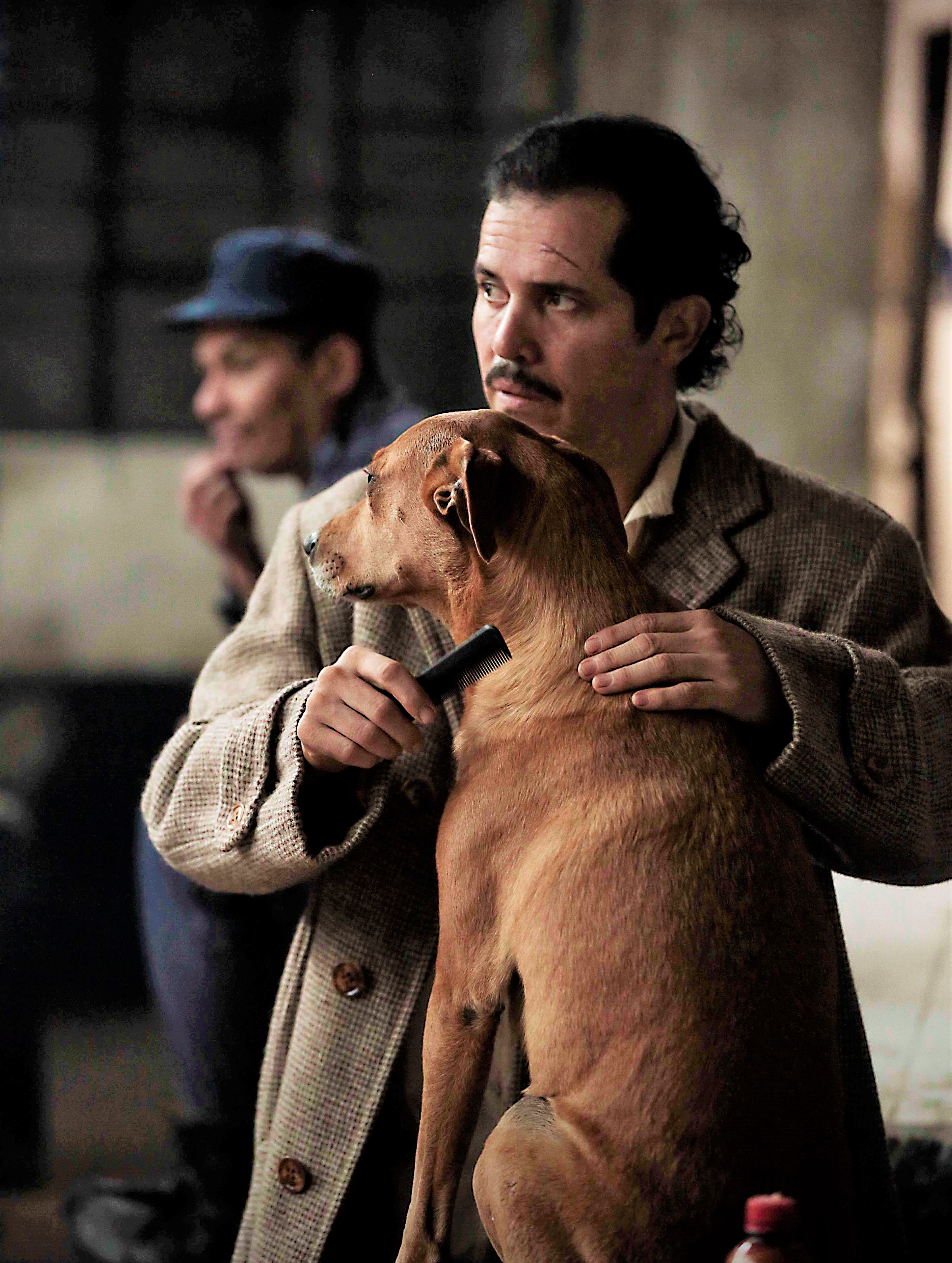 John's children, Allegra Sky and Ryder Lee, are with Justine Maurer, whom he married in 2003.
On tempering emotion and anger, which Misael was not able to control and led him to violence, John commented, "Humanity is so capable as we have seen in America in the last five, six years – how much violence has come to America.
"The 23 Latin people that were massacred in El Paso (Texas) just a couple of years ago, the synagogues, where they were assaulted and the deaths there and then the gay club in Florida, which was mostly Latin people, Latinx, LGBTQ.
"People can be triggered to violence. I don't think violence is ever the answer. That's why I did the movie, because here is a person pushed. You could almost side with him and go, yes, he had the right to kill this man.
"But no, no one has a right to take anybody's life.  That's the point. We are studying in the movie, what is your own morality and how far are you willing to go to weed out justice?
"Vigilantism is not a healthy thing. We have a lot of vigilantes in America at the border and that never turns out well. I'm not for that.
"This movie is a statement about your morality, vigilantism, meting out your own justice.  I grew up in a pretty violent enclave in Jackson Heights (New York). I fought a lot as a young man.
"I didn't really want to but that was my community, the society where I lived in. There's a lot of violence in America. That's why we have to bring more attention to the violent nature that made America.
"America was made through violence. There was a group of people living here and we stole their land. We destroyed them, massacred them, 'genocided' them. And we never came to terms."
Lighter fare
On a lighter note, John also voices a character named Bruno Madrigal in Encanto, Disney's upcoming musical-fantasy animation feature set in Colombia. Lin-Manuel Miranda composed original pieces for the movie.
"Lin-Manuel wrote another musical with the directors and writers of Moana," John shared with a smile. "It's about a family who has magical powers."
"I play sort of the lovable villain of the piece. I got to rap. Lin wrote me a rap and he helped me learn it. He helped me get it right."
"I was so lucky to get a chance to work with Lin. It took the poor man a couple of hours to help me learn how to rap it correctly but it was an amazing time."
"Encanto comes out on Thanksgiving. Right now, it's testing really big so I have big hopes for it."
The actor's other love is theater. He won various awards for his plays, usually one-person productions that inevitably end up on Broadway, which he himself wrote based on his experiences.
Among his well-received plays are Freak, which he also filmed for HBO, Mambo Mouth, Spic-O-Rama, Sexaholix…A Love Story, Ghetto Klown, and Latin History for Morons, described as inspired by the virtual omission of Latinos in his son's American history books.
"I love performing onstage," said the winner of Drama Desk and Obie awards.
"I love writing my one-man shows because it's the closest I have to communicate with my audience about my politics, philosophies, what it's like to be a Latin man in America and in the world."
"I wrote a musical called Kiss My Aztec that opened in the Hartford Connecticut Theater. It's about the conquest and it's very funny. It's like Spamalot meets The Book of Mormon. The music is incredible.
"I am hoping that right after that, I am on Broadway.  We are in an amazing time right now, a very difficult time because growing pains are what we are going through.
"America through the pandemic finally had to look at itself, be accountable, and start fixing itself.  It's the first time we really heard Black Lives Matter.
"We hadn't heard it before, even though they have been in existence. It's the first time we really paid attention to it.
"We pay attention to the lack of inclusion of Latin and Black people in Hollywood. That's really what I fight for because we just got the Census statistics.
"We are almost 20% of the population. We are at least (48.6%), if not half, of the population in Los Angeles, which is where Hollywood is made.
"We are equal to the white population in New York City. We are the biggest population in Texas, so many States and yet, we are less than 4% of the faces in front of the camera, less than 1% of the stories being told by Hollywood and streamers, less than 1% of the executives.
"It's not parity. It's not equity and we need to get to equity. The way I tell executives at studios and streamers is, if you have ten actors, I want two of those to be Latino because we are 20% of the population.
"If you have ten movie executives, I want two of those to be Latino. If you have ten stories, I want two of those to be Latinx stories. I think that is the way we will get parity.
Back to Misael, the youthful-looking 57-year-old commented on how he tempers his anger. "Therapy," he replied quickly with a grin.
"Definitely, therapy is everything, I just went to my therapist today at 10 am. My therapist is brilliant, Argentine, a 70-year-old man, super wise. He helps me deal with a lot of my issues.
"Therapy is a beautiful thing that saves so many people from harming themselves, from harming others. There should be more therapy in prison, that's for sure."
Teased that the interview was like our therapy, John laughed and quipped, "Yeah, I hope so." – Rappler.com