'Ang sexuality of sexual preference ng anak ko, walang kinalaman sa pagmamahal ko sa kanya,' says K in a video posted on her YouTube channel
K Brosas' birthday turned out to be a significant day not only for her, but for her only daughter, who came out to the public as lesbian with her mother by her side.
"Ako po si Crystal and ako po ay lesbian. I'm gay," she said in the video, uploaded on K's YouTube channel on Wednesday, July 15.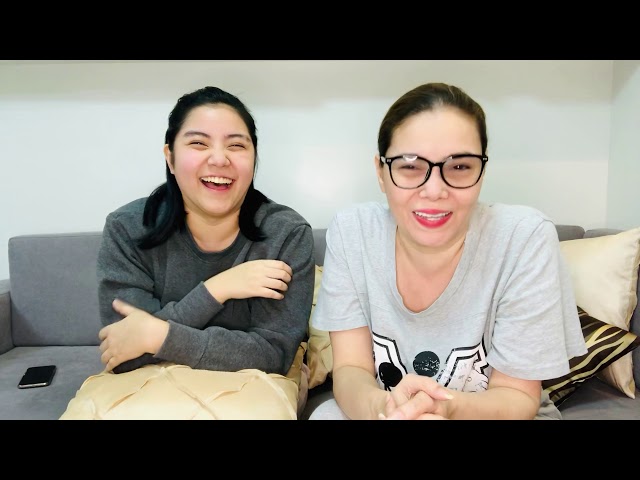 K said that for her birthday, she decided to give her daughter a gift instead.
"Tinanong ko siya nitong birthday ko, parang biglaan, 'gusto mo mag-out?' Umiyak siya, sabi niya, 'oo,' gusto raw talaga niya. Sabi ko sa kanya, gusto mo ba manggaling sa kin, para wala nang echos echos, sabi niya oo, iyak nga siya ng iyak, so now we're here," K said.
(I asked her on my birthday randomly, 'do you want to come out? She cried and said 'yes,' she really wanted to. I asked her if she wanted it to come from me, she said, yes and kept crying, so now we're here.)
The 45-year-old comedian and singer said that she's known about her daughter's sexuality since she was in high school.
She shared that Crystal first came out to her crying after an "unfortunate event." At the time, K said she was calm and told her daughter "anak, kahit ano pa, kahit halamang dagat ka pa, mamahalin kita."
(whatever it is, even if you're seaweed, I will love you)
"Yun yung unconditional love bilang magulang eh (that's what unconditional love is as a parent)," K said, adding that as a parent, she supports her daughter in everything she does.
She also said she was very proud of her daughter and went on about how talented Crystal was as a musician and composer.
"Ang sexuality o sexual preference ng anak ko, walang kinalaman sa pagmamahal ko sa kanya," K said.
(My love for her has nothing to do with her sexuality or sexual preference.)
She then called out parents, particularly "religious" ones, who turn their kids away for their sexuality: "kung anak mo yan, unconditional yan (if it's your child, it's unconditional)."
In the video, a teary-eyed Crystal told her mom, "I love you."
K, ever the comedian, tried to lighten the mood, but also got emotional when she said she knew that a lot of people – including family members – would judge her and Crystal.
"Alam ko na yan," K said. "Pero mas importante ang kaligayahan ng anak ko eh."
(I already know what you're going to say. But my daughter's happiness is more important).
On Instagram on July 15, Crystal shared screenshots from the video and wrote about her experience of coming to terms with her own sexuality.
"Being in the closet for years was hard," she said, saying that it affected her music, her social life, and her love life. She said that she even tried to date boys, but realized that "being gay will never be a choice."
"You should NEVER force yourself to be straight because being gay IS NOT WRONG in the first place," she wrote.
She then shared how she came out to her mom in 2017.
"That time, I cried and she accepted me with open arms. No judgment, no doubts—only unconditional love. And it was one of the best days of my life," she said.
"And now, look at me. Posting this in public. Letting the world know the real me with my Mom by my side," she added.
She ended her post by greeting K a happy birthday.
"Thank you so much for giving this gift to me—while it should be you receiving it. I would never trade you for anyone else. My happiness is just beyond words," she said.
"Salamat dahil ikaw ang naging nanay ko. Mahal na mahal kita (I'm thankful because you're my mom. I love you so much)."– Rappler.com