Following the controversy, Kim Seon-ho is set to leave the variety show '2 Days & 1 Night'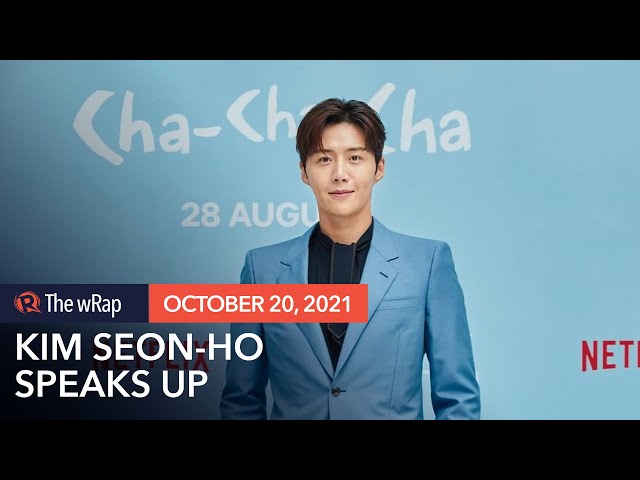 South Korean actor Kim Seon-ho released a statement on Wednesday, October 20, after being involved in rumors about a South Korean actor who allegedly forced his ex-girlfriend into having an abortion.
"I sincerely apologize for the belated statement. I experienced a fear that [I] felt for the first time after the article with the mention of my name was released a while ago, and that is why I am writing this now," he was quoted as saying in a Soompi article.
The controversy surrounding Seon-ho started on Saturday, October 18, after a netizen wrote in an online community that an actor forced her to terminate her pregnancy when they were still dating. "He had promised to marry me and even coerced me to have the abortion," the netizen said, according to Soompi.
While the netizen only referred to the actor as "Actor K," other internet users have speculated that the "Actor K" being referred to was Seon-ho, who has been gaining popularity for his role in Hometown Cha-Cha-Cha.
In his statement, Seon-ho addressed the rumors, admitting that the netizen was his ex-girlfriend. "I was seeing her with good emotions. In that process, I hurt her due to my carelessness and inconsiderate actions," he said.
The actor added that he wants to directly ask her for forgiveness but he is "not able to properly convey the apology now and am waiting for that time to come."
He also apologized to his fans, co-stars, and staff who were affected by the controversy. "I apologize for also disappointing all of those who trusted and supported me until the end. It was all thanks to those who supported me that I was able to become the actor Kim Seon-ho, but I had forgotten that. I apologize for causing trouble to my co-stars and all of the related staff who worked with me due to my flaws. I would like to sincerely apologize to everyone who was hurt," he said.
The actor's agency, Salt Entertainment, also issued a formal statement of apology regarding the issue. "We apologize for causing concern to many with actor Kim Seon-ho's personal matters. We would like to apologize to all those who were disappointed and troubled by this issue," they said.
Following the controversy, it has been confirmed that Seon-ho will be leaving the South Korean variety show 2 Days & 1 Night, where he was a regular cast member. Soompi also reported that several brands which had Seon-ho as an endorser had removed the actor from their official channels.
Aside from the recently concluded series Hometown Cha-Cha-Cha, Seon-ho, 35, also appeared in the South Korean series Start Up and 100 Days, My Prince. – Rappler.com