The 3 actresses talk about 'Yellow Rose' and 'Over the Moon' – and why representation matters
"All I want to see is for Yellow Rose and Over the Moon to gain traction, not only with the Asian-American community but the larger community, so that more of our stories can and will be told," said Lea Salonga as the two films, one of them featuring her, make a strong case for Asian voices to be heard more often in Hollywood and beyond.
By coincidence, the two movies are bowing this month. Yellow Rose, starring two Kims in Miss Saigon, Lea and Eva Noblezada, earned good reviews and did well at the U.S. box office. It's one of the first Filipino-American narrative feature films released theatrically in the U.S. and Canada by a major Hollywood studio (Sony Pictures).
In the solid feature directing debut of Fil-Am Diane Paragas, a Filipina teenager, Rose (Eva), who dreams of becoming a country singer, lives in a Texas town. When ICE arrests and detains her mother, Priscilla (Princess Punzalan) (both she and Rose are undocumented), Rose struggles to pursue her musical ambition.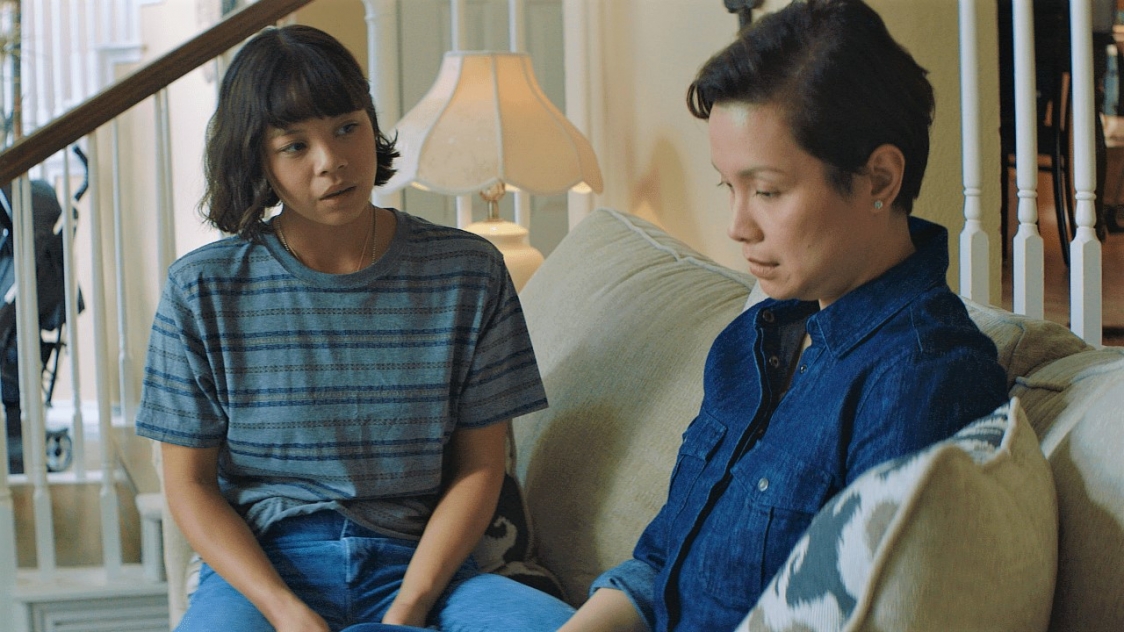 Lea, who plays Rose's aunt, joins the cast that includes real life country music star Dale Watson and Liam Booth.
Diane, Rey Cuerdo, Cecilia Mejia, Orian Williams and Jeremiah Abraham produced the pioneering film which made it to the top 10 U.S. box office chart in the Oct. 9-11 weekend, according to Box Office Mojo.
IndieWire's Kate Erbland wrote a review that reflects the critical acclaim that the film has been getting: "Diane Paragas' Yellow Rose subtly weaves together the truth of Rose's story in affecting, though never sentimental or maudlin, ways. Rose and Priscilla keep close because they're undocumented immigrants, eager to keep their heads down and work hard and basically hope that ICE doesn't come banging on their door in the middle of the night."
"Paragas' film finds fresh ground to explore the price and the power of the American dream, bolstered by country crooning and heartbreaking (and very real) legal worries. It's a concept that might sound played out, but deft directing and a number of strong performances recommend it, a down-home answer to the similarly charming 2018 drama Wild Rose."
Over the Moon, on the other hand, is an animated Hollywood feature film that is groundbreaking because it features an all Asian-cast.
Cathy Ang, the daughter of Filipino immigrants who are both University of Santo Tomas alumni, voices Fei Fei, a girl who builds a rocket ship so she can meet a mythical moon goddess, Chang'e (Phillipa).
Cathy, Phillipa, Conrad Ricamora (the Fil-Am actor who played Ninoy Aquino in David Byrne's off-Broadway musical, Here Lies Love), Ruthie Ann Miles (who played Imelda Marcos in the same musical) and more lift the film, directed by Glen Keane, with their beautiful voices. The movie debuts on Netflix on October 23.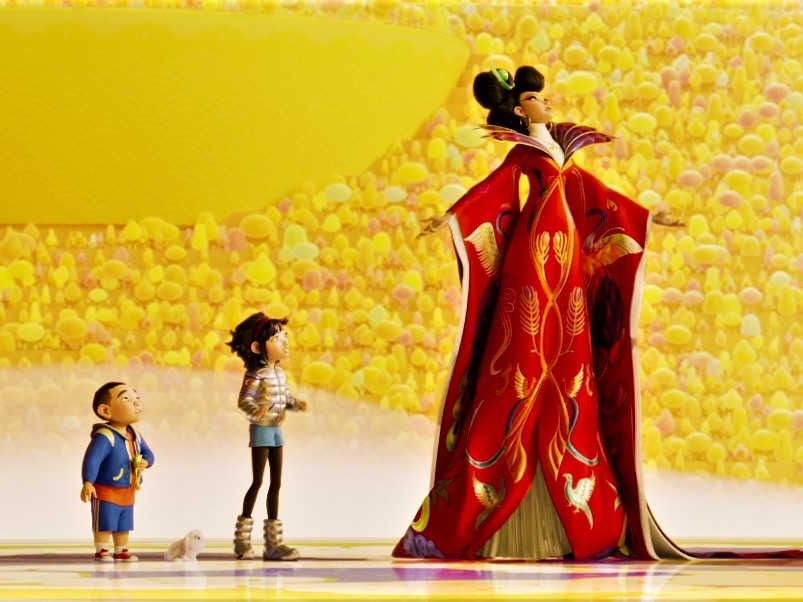 Lea, in our email interview, stressed, "Asian stories aren't just Chinese, Japanese or Korean, and East Asians are different from Southeast Asians and South Asians. It's time to not see us through just one lens. The greater Asian community is a rainbow. So many colors, backgrounds and stories. And they're all interesting."
Hearing the songs performed by Phillipa, Cathy and the others in Over the Moon reminded me of Lea's trailblazing singing voice work in such animated classics as Aladdin, Mulan and Beauty and the Beast.
"I saw Pippa Soo in Hamilton (thank you, theater gods, that house seats were available)," Lea wrote in her reply to my question. "It made me feel so proud that an Asian actress was up on that stage in the hottest show on Broadway, positively killing it with such honesty and grace."
"As for Cathy, I saw her in KPOP (which also starred another Filipino actress, Julia Abueva) and she was fantastic. Cute, but also popped in all her scenes. When she told me she was Fil-Am, I felt really proud and happy. It's always a wonderful thing when more actors of Asian/Pacific Islander descent join the ranks currently active on Broadway.
"Although right now, it's extremely heartbreaking knowing Broadway is closed until at least the summer of next year. Who knows when any of us will get back on stage there?"
Phillipa and Cathy, in my separate video calls with them, shared how Lea inspired them.
"When I was growing up, one of my favorite animated movies was Mulan," said Cathy who was born in Iowa but was raised in Cupertino, California.
"My parents – also because we're Filipino – we would just listen to everything that Lea sang. She really inspired me to pursue the arts. For my parents, Lea was a symbol like that (being an artist) is a viable option for your child. She paved the way for a lot of young artists.
"I got to meet Lea actually after one of my shows. I was in KPOP here in New York and she came after the show to greet the whole cast. She is so sweet. I was very overwhelmed and just crying the whole time. She probably thought I was a little weird because I was just crying (laughs). She's a huge inspiration."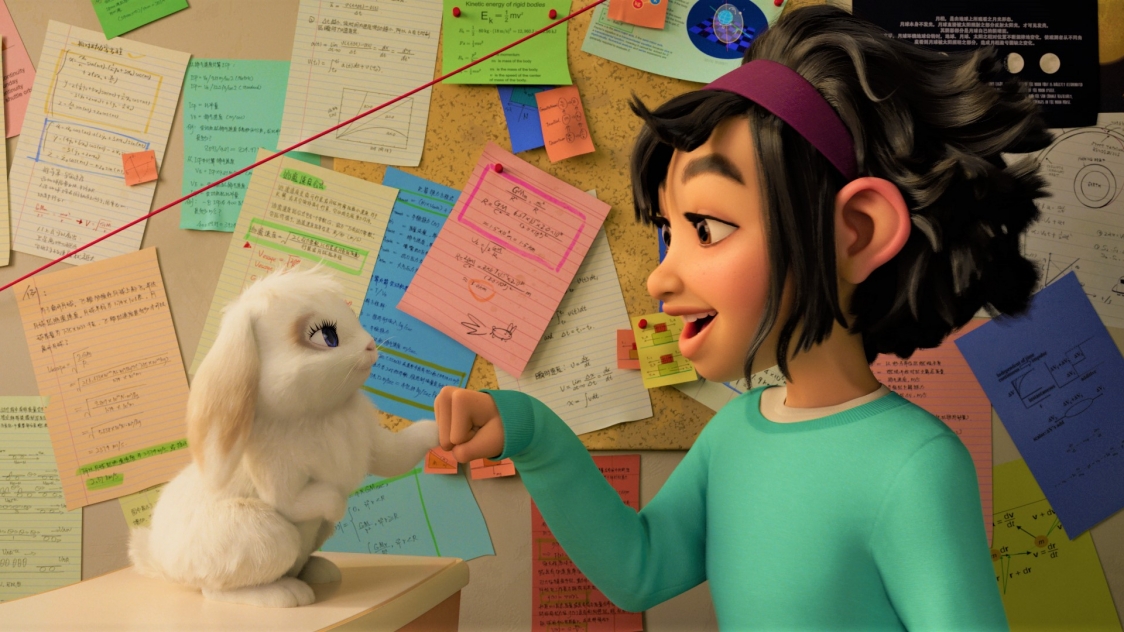 "I hope that I have brought some of the beauty and power that she brings to every character she plays to Fei Fei as well."
Cathy called from New York, as did Phillipa. "I'm in Brooklyn in my office in my apartment," said Phillipa, whose father David is of Chinese heritage while her Sheila is Caucasian. "It was never used and now, it is used all the time (laughs)."
"I was also very inspired by Lea Salonga when I was growing up," said the actress who earned a Tony best actress-musical nomination for her performance of Elizabeth Schuyler Hamilton in Lin-Manuel Miranda's Hamilton.
"Lea is the voice of a generation. She has the most incredible voice I've ever heard. I got to meet her during the beginnings of Hamilton. It was really special just to be able to talk to one of your idols, tell her how much she affected and changed your life and also come to find that she's a beautiful soul as well.
"Lea really brought her truest self to all of her work. I really felt so inspired to do the same. I continue to always watch her work and think, oh my God, what a beautiful shining star!"
Like Lea, Phillipa and Cathy hope to see more projects that tap Asian stories and experiences and actors. The voice cast of Over the Moon includes Sandra Oh, Ken Jeong, John Cho, and Margaret Cho.
"I think it's incredibly important to see a story like this (Over the Moon)," Phillipa, 30, said. "Not only that it's an Asian story about a Chinese girl but also that it's a completely Asian cast. Everyone, including the cast, creatives and animators, wanted to tell this story as authentically, joyfully, and passionately as possible.
"I feel like as much as we can make room for diverse stories and casts, the better the world is going to be because art is a way in. It's a door. It's a vehicle. It's a way for people to feel seen and at the same time, to learn something new so the more that we can do these kinds of projects, the better."
"Absolutely. Everything that Phillipa said," Cathy agreed. "The fact that we are all Asians working on this project let us be free to just be ourselves. We didn't have to worry about telling the audience that this is what Asian-ness is. This is just a picture that we specifically us actors and our experiences could bring to the table. So, I think it is paving the way for more stories like this."
"I hope that it inspires other artists – a young generation of Asian kids – to feel free to share their stories and embrace their roots. There's a sense of pride whenever you get to see some of your traditions being displayed for the world to celebrate.
"That's important for every kid to feel like they're a part of that and they can be confident about themselves because they're Asian. I hope that we see more. I'm so grateful that I had the opportunity to be a part of this."
Cathy told us more about her Filipino roots. "They both grew up in the Philippines," the 25-year-old said about her parents. Dad Robert was born in Binondo, Manila while mom Grace hails from Bagabag, Nueva Vizcaya.
She added, "They went to the University of Santo Tomas and studied medicine together. That's where they met. They decided to come to America because at the time, that was the best way they could support their family back home and their new family here.
"I have two older sisters (Stephanie and Kimberly). We all moved around a lot. My eldest sister has lived (with my parents) in 10 different states because when you come to America, it can be really difficult transitioning. And getting approved by different workplaces is hard for an immigrant. But they stuck through it.
"Their grit and perseverance have always inspired me to work hard. I also love science because of them. They love medicine and imparted that to me. I like problem solving. I also believe that there's something really beautiful about science, which, of course, Fei Fei feels. So I connect with Fei Fei because of my parents, too."
"And, of course, they are Asian. They have a lot of traditional values so we sometimes have a cultural gap. But I've learned so much from them. No matter what, I'm thankful that they've given me roots, helped me understand myself and my identity because I understand where I came from."
"That's very important as an Asian-American, to still connect to your heritage. I hope that this movie helps people do that, too."
Asked about their go-to karaoke songs, the two performers showed their dynamic range even with just a few notes.
"I don't want no scrubs…" Phillipa belted a snippet of TLC's No Scrubs.
"It is probably Open Arms," Cathy said then wailed, "So now I come to you with open arms!"
Laughing, Cathy explained, "So yeah, a lot of Journey when I was growing up because we are Filipino." – Rappler.com