The actor posts a photo on Instagram
Lee Jong-suk has completed his military service and took to Instagram to share the news.
The actor posted photos on Instagram on January 2 with the caption "I'm home."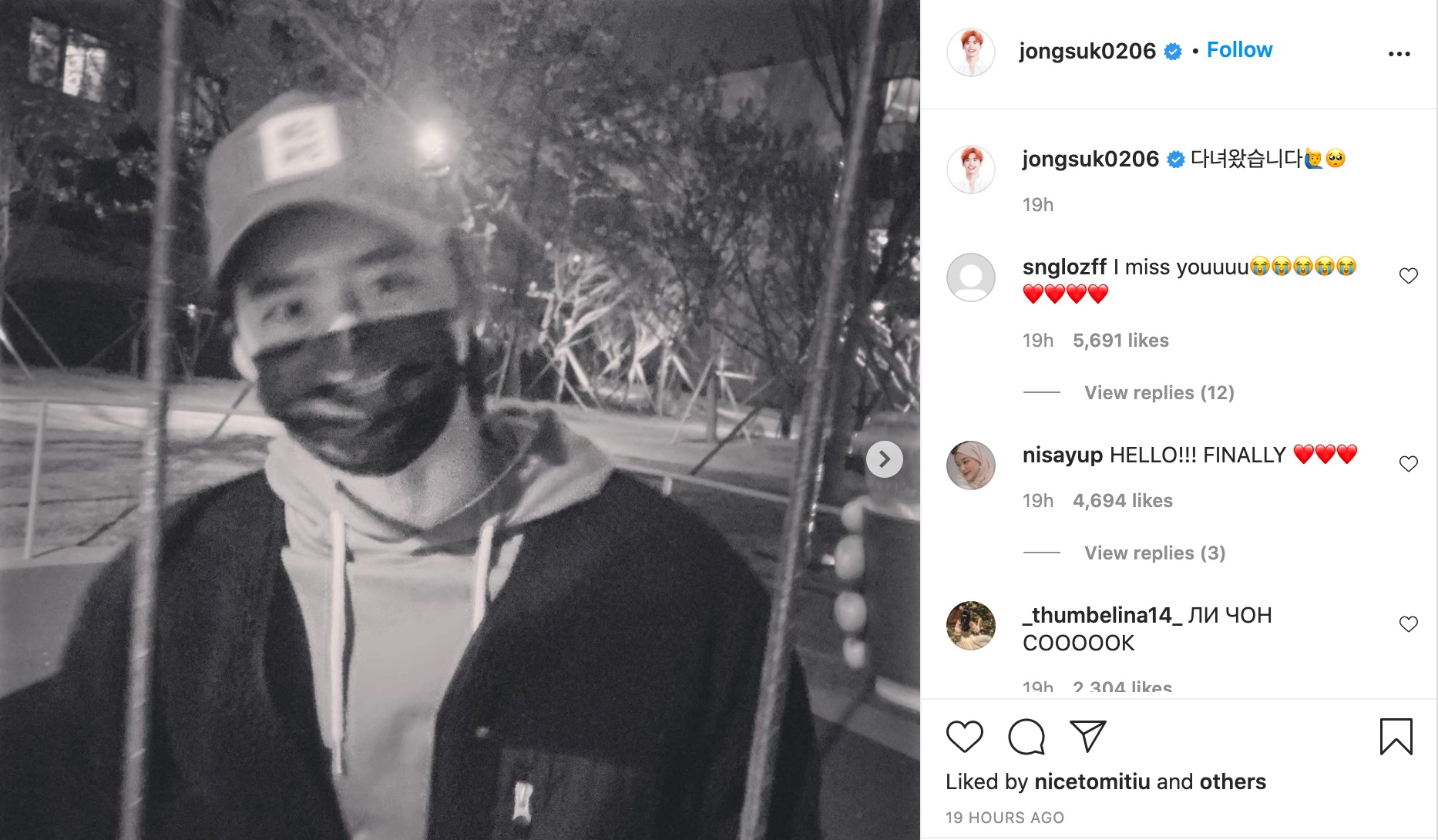 Jong-suk began his military service in March 2019. Because of a ruptured ligament he sustained in a car accident as a teenager, he served as a public service worker.
He is known for his roles in the TV series Prosecutor Princess, and the films Ghost, Doctor Stranger, and I Can Hear Your Voice.
All able-bodied Korean males are required to serve nearly 2 years of military service before they turn 30. – Rappler.com