After nearly two years together, the couple made their relationship public on September 12
For the first time since going public with his relationship with Janella Salvador, Markus Paterson addressed their romance in a no-holds-barred conversation with his friend and fellow actor Kyle Echarri.
Markus and Janella have been together for 1 year and 8 months, but only made their relationship public on September 12, with Markus posting a video of him and the actress dancing close together and sharing a kiss on social media.
In a video on Kyle's YouTube channel published on September 21, Markus opened up about it's been like to be with Janella, even as her career was taking off as part of a love team with Joshua Garcia, her leading man on The Killer Bride.
Markus talked about what it was like to be attacked by bashers on the internet who didn't like that he was with Janella.
"They feel like Team Reel should be Team Real which I get, but what the Philippine public needs to understand is that the actors are human too. It's their choice, if they wanna take the love team to the next level," he said, adding that celebrities don't exist solely to please fans.
"That's why me and Janella will never work together, I've said this in interviews before, we will never work together because I feel like we don't look good together on screen," he said. "But she's the love of my life and I will never lose her to a fan's choice."
He went on to say that while celebrities are public figures, bashing shouldn't be normalized, and that people should think of their families before they leave hurtful comments on social media.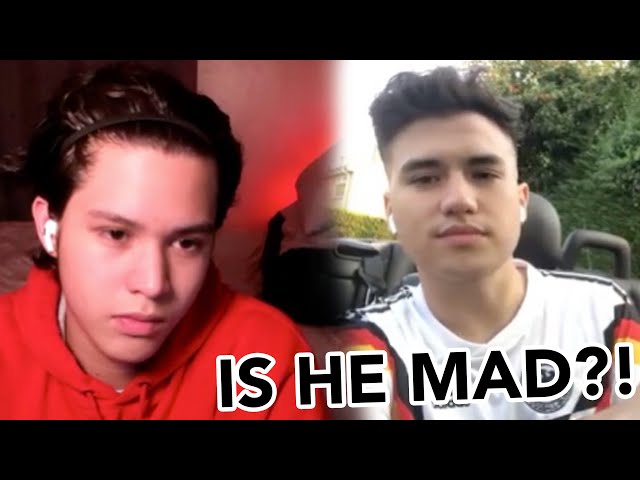 Markus also said that he wanted Joshua and Janella to succeed together as a love team, referencing a particular video from January 2020 that went viral showing footage from a party for The Killer Bride, where Joshua held Janella at the waist as he sang to her.
"You guys gotta understand, they were in a teleserye, they gotta sell that. There's nothing cringey about that. There's a reason why I never said anything about it, because I understood it…Which is why it took a year and 8 months for us to come out with this relationship, because they were a love team, right? It's a marketing team, right?" he said.
"I wanted them to succeed and prosper together, because I'm not 10 years old. It's that simple…I will never call Josh selfish or gross or cringey because he was doing his job. He was promoting a love team, he was promoting a show, which I think he did perfectly," he continued.
He said that while the video made him question what was going on, ultimately, what happened was explained to him.
"I trust the love of my life, she's not gonna lie to me so I mean everything's done for the show, everything's done for the career and I'm gonna fully support it, there's no other way," he said.
At the end of the video, Kyle asked Markus about why he's stayed with Janella for nearly two years.
"I'm 22 years old man, I've never been in love…I've never felt the love that she makes me feel….there is no one or nothing that could make me look at another woman the way I look at her. Like it's not even fair to my family how much I'm in love with this woman because I would put her above anything else. It's hard to explain when you feel this way," Markus responded.
"To the big question of why I'm still with her, it's because I couldn't live without her man. That's as simple as it is," he said.
Markus is currently in the United Kingdom with this family. Janella is rumored to have flown there to join him, which has triggered speculation that actress is pregnant – a claim neither has addressed. Janella's mom Jenine Desiderio also recently flew to the UK, and even shared a Facebook live video of Markus kicking a football with her son, Russell. – Rappler.com