The actor is known for starring in 'Black Panther' and 'Creed,' and for actively supporting the Black Lives Matter movement
Not that people don't already know this, but Michael B Jordan is the Sexiest Man Alive in 2020.
Hollywood publication People gave him the title, as he appeared in the cover of the magazine's annual Sexiest Man issue. He joins the ranks of last year's titleholder, John Legend and 2018's choice, Idris Elba.
Michael is known for starring as the ruthless Erik Killmonger in 2018's Black Panther and the title character in Creed, a spin-off of the iconic Rocky films.
He is set to play a US Navy Seal in the upcoming thriller Without Remorse, based on the 1993 novel by Tom Clancy.
Beyond the screen, Michael actively supports the Black Lives Matter movement, and uses his platform to raise awareness for various social issues.
Posting about his new title on Instagram, Michael said "My grandma lookin down talkin bout 'that's my baby.'"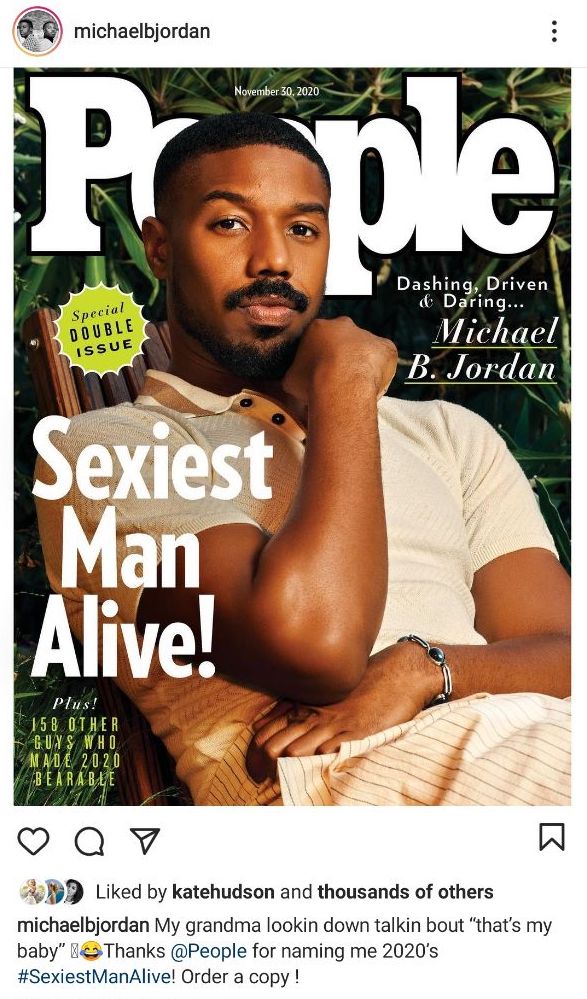 Thanks [People] for naming me 2020's [Sexiest Man Alive]!" – Rappler.com