The comedian documents the journey – from first feeling symptoms, getting tested, the agony of self-isolation, to finally finding out what he'd been suspecting all along
Comedian and vlogger Michael V, best known by his nickname "Bitoy," announced in a vlog on Monday, July 20, that he had tested positive for the coronavirus.
In the video, titled Bitoy Story 29: "POSITIVE," the comedian documented when his symptoms first emerged, the toll of the virus on one's daily activities, and how he got tested for the virus.
"Hindi biro itong mga nangyayari na ito. I just wish na hindi 'nyo isasantabi lang, 'di 'nyo balewalain ang mga nararamdaman ninyo," he said, before getting a real-time reverse transcription polymerase chain reaction (RT-PCR) test at a nearby hospital.
(These things aren't a laughing matter. I just wish that you don't downplay any symptoms you have.)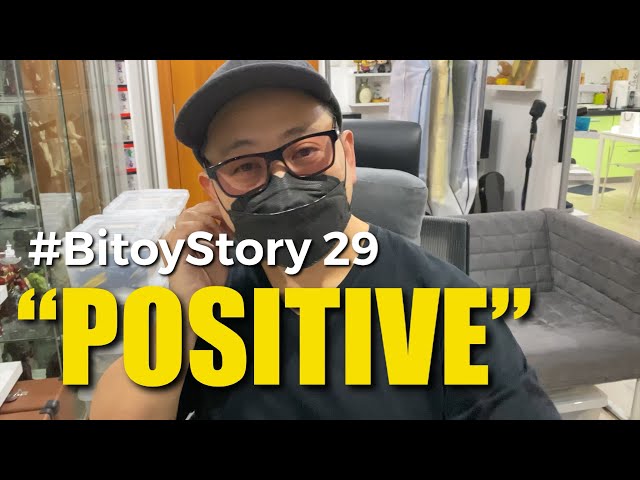 The 50-year-old actor got tested 5 days after he first noticed flu-like symptoms, including shortness of breath – all of which was captured in a video he tried to record for his YouTube channel.
He later noted that he lost his sense of smell and taste before he finally decided to get tested for the coronavirus alongside his wife.
The test, which involves taking swabs from both his nose and throat, took over 5 hours and cost P12,000.
Three days after being tested, on July 18, Michael received an email from St. Luke's Quezon City informing him that he tested positive for the coronavirus.
The comedian said he had been self-isolating since getting symptoms and had been practicing physical distancing from his family even before that. Luckily enough, Michael's recording set-up is in a unit separate from his family's. His studio now serves as his isolation area as he rides out COVID-19.
"Alam kong hindi normal 'yung nawala ang pang-amoy ko. I was counting na may kinalaman talaga sa COVID but I was also praying na sana allergy lang or something but turns out… tutuloy na lang natin yung mga sinabi sa akin na mga kailangan gawin and… hope for the best. I've been through worse. Sobrang namimiss ko 'yung pamilya ko," he said to end his vlog.
(I already knew that losing my sense of smell wasn't normal. I was counting on it being related to COVID but I was also praying that it was just an allergy or something. I'll continue to do what my doctors told me to do and I'll hope for the best. I've been through worse. I just really miss my family.)
COVID-19 is the disease caused by the coronavirus, which has spread to nearly all parts of the world. Metro Manila has been in varying degrees of quarantine since March 2020, making it one of the places with the longest coronavirus quarantines around the world.
While restrictions have eased since then, the spread of the virus has not slowed down.
On Sunday, July 19, the Philippines recorded 67,456 confirmed coronavirus cases – the 5th straight day since July 15 that over 1,000 new cases were added to the country's overall tally.
Thus far, the Philippines has recorded 1,831 COVID-19 deaths and 22,465 recoveries. – Rappler.com