This is AI generated summarization, which may have errors. For context, always refer to the full article.
Moira shares that she and Jason talked about 'how God can turn things around'
MANILA, Philippines – Singer-songwriter Moira dela Torre and estranged husband Jason Hernandez are currently "talking about papers," with Moira disclosing that she is now ready to leave her past behind without any "bitterness."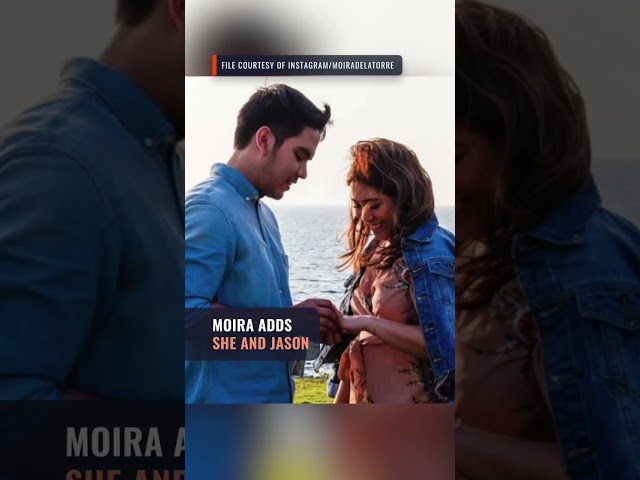 Dela Torre shared updates on her relationship with Jason while she was in the middle of performing a set in Davao on Sunday, August 27. Footage of this moment was uploaded by Sunstar Davao.
Beyond legal matters, Dela Torre also told the crowd that they're "both talking about how God can turn things around even if it's not what we thought it would look like."
The "Babalik Sa'yo" singer then emphasized that she can actually "move forward without any bitterness" despite how their relationship unfolded.
"This song looked a lot different a couple of years ago," she also said in light of her current status with Hernandez, and to lead into her next song "Rewritten Vows."
The two musicians tied the knot in January 2019 after dating for two years. Hernandez was also a frequent collaborator in Dela Torre's songwriting.
After speculation surrounding Hernandez's infidelity, the ex-couple confirmed allegations of his "unfaithfulness" and their ensuing split in a joint Instagram statement in May 2022.
Hernandez released the song "Ikaw Pa Rin" in May, drawing controversy for seemingly calling back to their relationship and his intent to salvage their marriage. Shortly after, Dela Torre strongly denied accusations of ghostwriting and cheating on her ex-husband.
"Currently my focus is on the path towards healing, as the weight of trauma still lingers heavily in my heart," Dela Torre said on X.
Dela Torre is known for songs such as "Malaya," "Paubaya," and "Kumpas." She is currently preparing to bring her Moira Tour 2023 to Australia and New Zealand. – with additional reports from Mika Geronimo/Rappler.com
Mika Geronimo is a Rappler intern.