Kristen is earning best actress nomination buzz in her depiction of Princess Diana right before she decides to end her marriage
"The ironic and the saddest part of the story is that we will never know her. And all she wanted was to just sort of tell the story herself," Kristen Stewart said of Diana, the late Princess of Wales, whom she plays in Spencer.
Kristen is earning best actress nomination buzz in her and director Pablo Larrain's imagining of Diana's last three Christmas days at Queen Elizabeth II's Sandringham Estate in 1991.
Described as a "biographical psychological drama," Spencer uses creative license to portray Diana as she decides to end her marriage to Prince Charles (Jack Farthing) and leave the royal family, who all happen to be in the Queen's favorite countryside house for the holidays.
Kristen herself is no stranger to the fame and paparazzi attention that hounded Diana up to that tragic night in a tunnel in Paris in 1997. The Los Angeles native's life was never the same again when she, at 17, took on the Bella Swan role in the blockbuster Twilight movie series.
In a press conference at the Venice Film Festival, Kristen, now 31, reflected on her own challenges as a woman and actress, especially compared to the hurdles that Diana faced in her generation. "You find that in every aspect of life, even just being a modern woman in a Western society, there are things you feel like you have to do."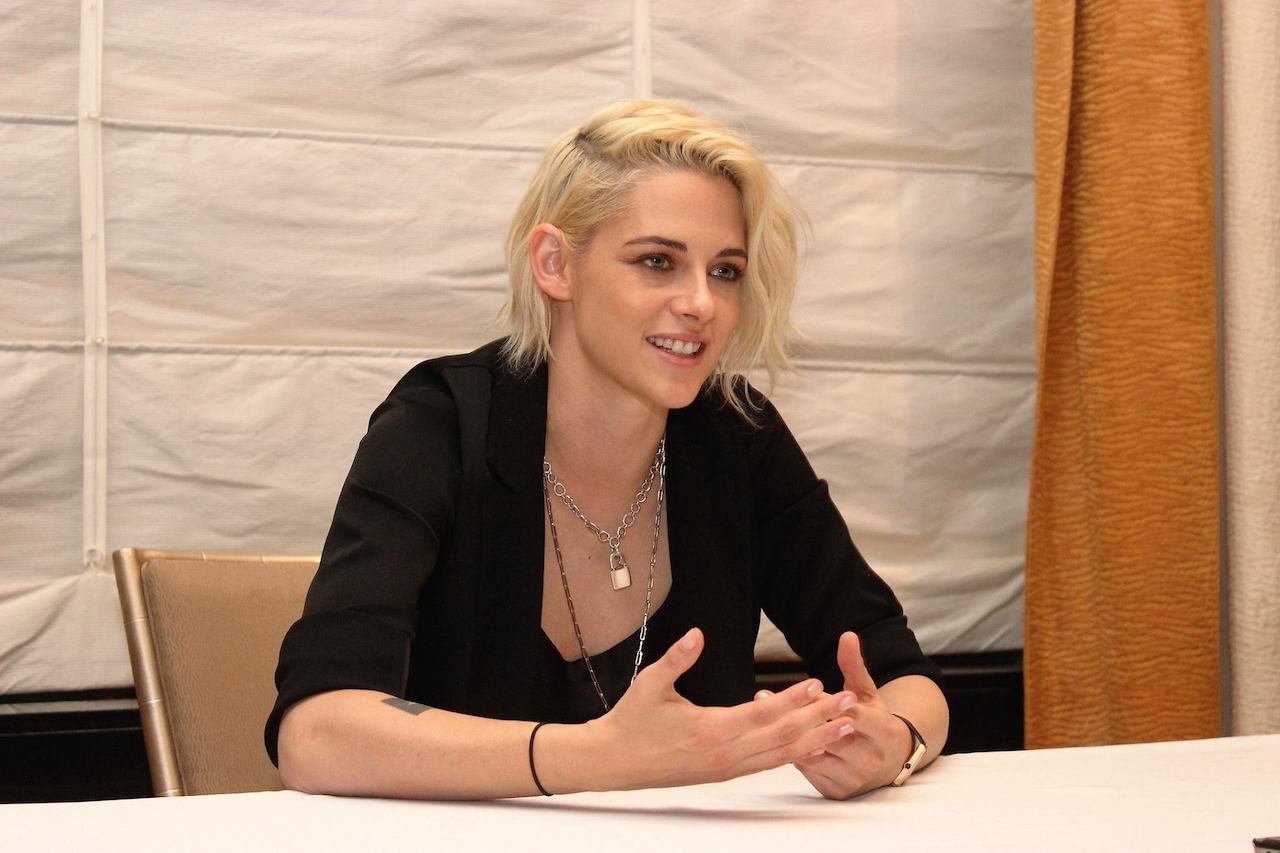 "Then you grow up and you realize that you don't have to do all of those things. You get to pick and choose and have role models and all of that."
"I don't feel an extreme imposed rigidity. That was something that I really did have to think about as an outsider because I am allowed to make mistakes."
"There's just such a huge vast difference between the job of an actor or an aspiring director and somebody in the royal family who is keeping together an ideal that is supposed to keep an entire nation together."
"I don't consider my job as lofty (laughs). If I did, I would be puking backstage (laughs). I have more fun watching art that is immediate, accidental, and honest."
"I am sure that I blunder left and right and that's fine. I am not as afraid of that as I was when I was younger. But that's an age thing and you grow out of it."
"Yeah, of course, I can relate but it's tough," the actress said about the attention that Diana drew and the life in the media glare that she led. "I don't think anyone can understand what that felt like. We tried. I mean, we all dreamed and imagined."
"I suppose so, yeah," added Kristen about empathizing with the beloved princess.
"This is a tough one because I would never want to say, she was the most famous woman in the world, she was the most photographed woman in the world. That is something said about her."
"And I have tasted a high level of that but really nowhere near that monumental symbolic representation of an entire group of people, an entire country, and then the world."
"So my experience with feeling like you don't have control over a situation or when I say situation, like an impression of you, that's life, that's normal. Everyone experiences that. You can't control everyone's opinions of you."
"But when you know that the story on the street is just wrong and there's no way to correct it – this is disparate, I am going to get back on track – but the idea that maybe you had five minutes where somebody thought that you hadn't connected with them."
"And they have gotten this bad impression of you. I have wanted to run back a million times every day and be like, 'Oh hey, can we actually redo that interview (laughs)? I just thought about something else for a second. I didn't say the right thing.' "
"Imagine what that was like for her (Princess Diana). Imagine feeling backed into a corner to that extent. At some point, you are going to bury your teeth because you are an animal. And it's natural and normal."
"Everyone feels like they know her because that was her talent. What was beautiful about her was that she was accessible and you feel like you are friends with her. You feel like she is your mother."
"But ironically, she was the most unknowable person and somebody who really never wanted to be alone. Some people are good at it. Some people hate it."
"She wanted the connection. She wanted people in her life and yet she was the most isolated human, at least over these three days, the imagining of these three days. We really sort of wanted that to come to a head."
Pablo, who joined Kristen in the press conference, talked about why he and writer Steven Knight decided to focus on Diana's three Christmas days in Norfolk, England.
There are Diana's tender moments with the young Princes, Harry (Freddie Spry) and William (Jack Nielen).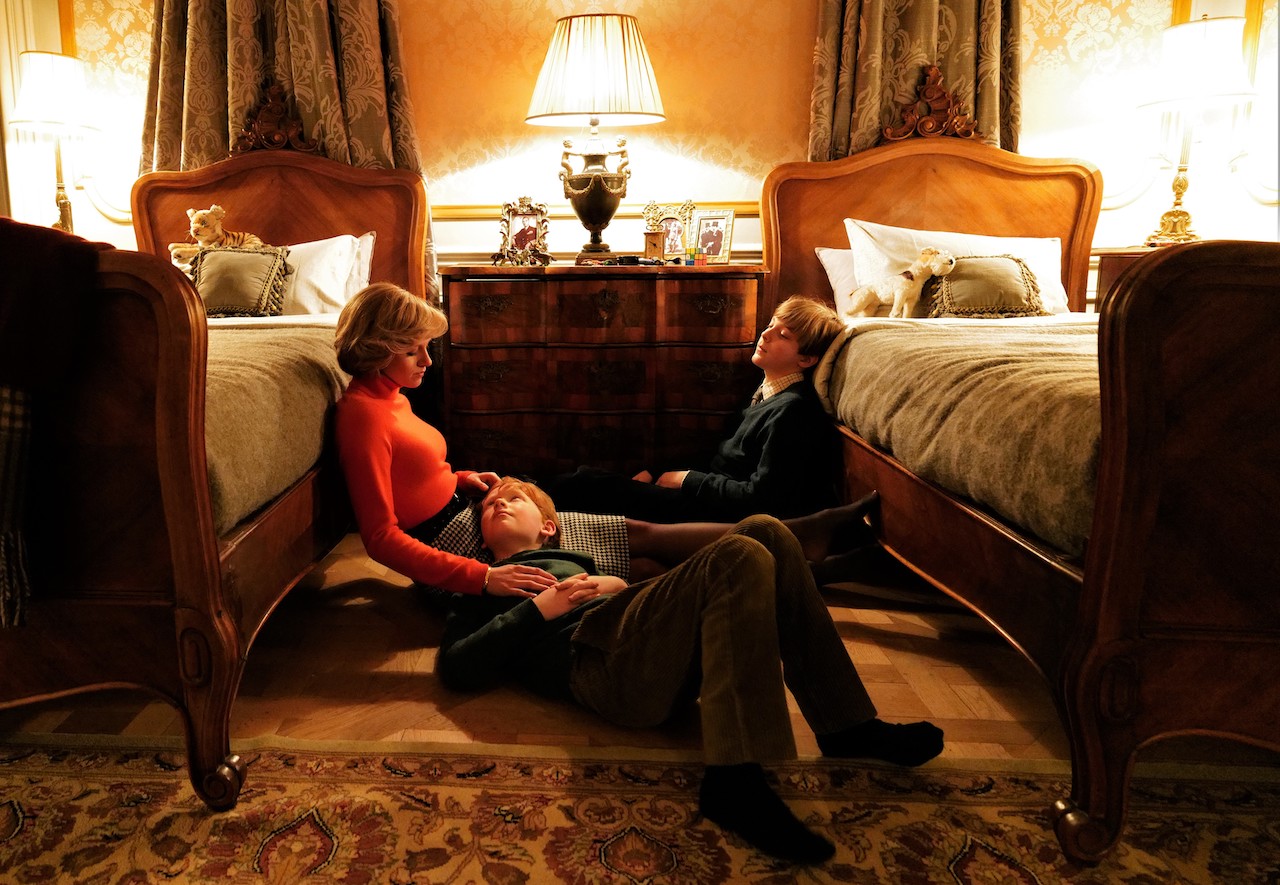 Spencer also imagines the princess' interactions over a few days with various persons – both royal and commoners – as portrayed by a fine cast that includes: the aforementioned Charles (Jack), Major Alistar Gregory (Timothy Spall), royal chef Darren (Sean Harris), Queen (Stella Gonet), Prince Philip (Richard Sammel) and royal dresser Maggie (Sally Hawkins).
Pablo explained, "It's interesting what could happen when you look at someone in a crisis instead of just going over a longer period of time of her life. If you choose a very specific moment where there is a huge crisis, then things can become very interesting and you can get to know that person really well."
"Because I think the character starts broken in a big crisis, then becomes a ghost, then she is back again, healed and ready to move on. And in that sense, we felt with Steve Knight, who wrote this beautiful script, and along with my fellow producers, that it was a great opportunity to create a fairy tale that had a different structure."
"We all know and tell fairy tales and fables to our children and for them to go to bed and have a better understanding of life, an optimistic perspective. But then we grow up and we get to understand that a fairy tale is really difficult."
"In this case, we have a princess who is just going away from the idea of being a queen because what she wants is to be herself. And that identity, it's beautiful to see in a compressed amount of time."
"That also allowed us to use one single space, this palace, this castle, this house, they call it a house in England. But to use that physical space that could be used as a metaphor of a bigger structure – that house, that palace is really an organization. So you have a character who is trapped in the wheels of tradition and history."
The former child actress, who was also excellent in her take of another real-life person, the late actress Jean Seberg in Seberg, laughed when asked if she still remembers the royal family etiquette rules she learned for the role.
"My curtsy just went out the window as soon as I walked off set," the star chuckled. "We had royal advisors. We had people to tell us all the things that you couldn't know as an outsider."
"The stage that we depict in the film is a true unraveling. So once I learned the curtsy and I learned that we are not supposed to go in the kitchen ourselves and steal food…. All of those details, I don't really remember them."
"But there was always someone around to make sure that if anything was out of line, that we were remaining authentic and we weren't undermining what we were trying to do."
"Because obviously, I am American and not from that country and Pablo is from Chile. But yeah, specifically, I would say the only thing I can really remember is the curtsy. You don't do it very low at all or else you will fall over."
Kristen rises to the challenge of getting the essence of Diana, as the film imagines the famous yet lonely woman mulling her big decision to separate from Prince Charles, coping with her eating disorder, and struggling with her mental health. There are flights of fancy, including visions of the ghost of Anne Boleyn, whose story is said to parallel that of Diana's.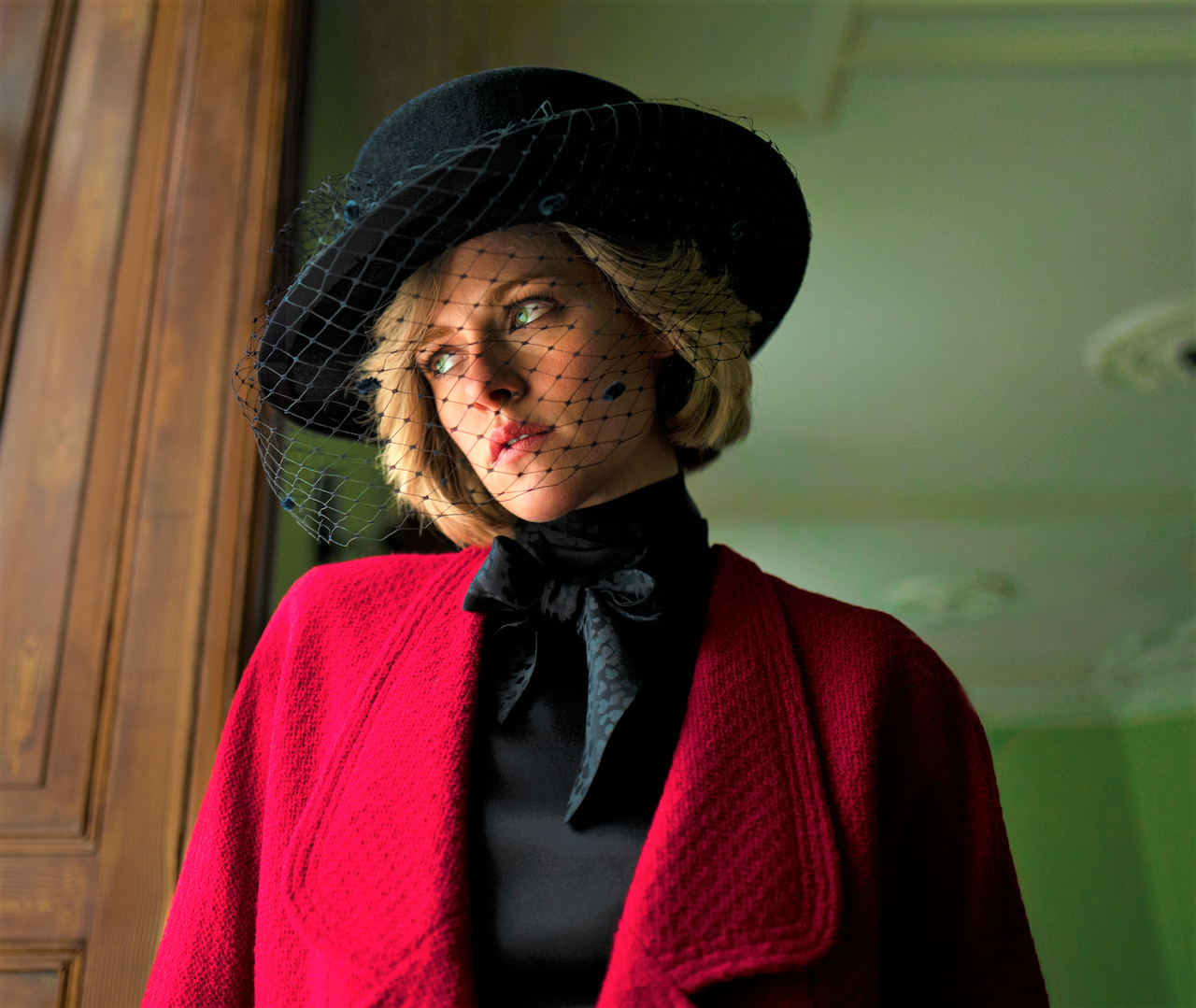 "The more I looked into Diana, I realized that she carried an enormous amount of mystery," said Pablo who tackled another real-life figure, Jacqueline Kennedy (portrayed by Natalie Portman), in the biopic, Jackie.
"That mystery combined with the magnetism that Diana had, creates the perfect elements for a movie. Then we found this miracle here named Kristen who can carry that mystery, and you would never really completely understand up until you get to see the movie."
"And right after you see it, maybe you will tell me, you just saw it. I think it's interesting when cinema does that – it allows you to have the audience to complete the process."
To prepare for the difficult task of essaying such a well-known figure, Kristen read voraciously about Diana, watched a lot of her interviews, pored over her photos, and yes, even binged on The Crown.
The actress was obviously aware of Diana's worldwide popularity, with many people waiting to see her interpretation of their icon.
"The movie…imagines a feeling," Kristen stressed her approach to playing Diana – more from feeling, instead of thinking and being preoccupied with the externals. "My impression can only be my own."
Kristen shared her thoughts on why Diana clicked with so many people. "I think it was just something that she was born with. There are some people who are endowed with an undeniable, penetrating energy."
"The really sad thing about her was that she, as immediately normal, casual, and disarming her air was, she also felt so isolated and lonely."
"She made everyone else feel accompanied and bolstered by this beautiful light. All she wanted was to just have it back."
"It's like we are all mirrors of each other. What you give is what you get. I think she was sort of just desperate to reveal some truth."
"I look at pictures of her, anything, even just a fleeting little video clip and I feel like the ground shakes and you don't know what's going to happen."
"I think the idea of somebody being so desperate for connection and who was able to make other people feel so good but she was feeling so bad on the inside and being so generous with her energy – we haven't had many of those people throughout history. She really stuck out as a sparkly, just a house on fire."
On Diana's legacy as an adored style maven, Kristen commented, "She is touchable. There's this really common thread in the fashion world which is elevation."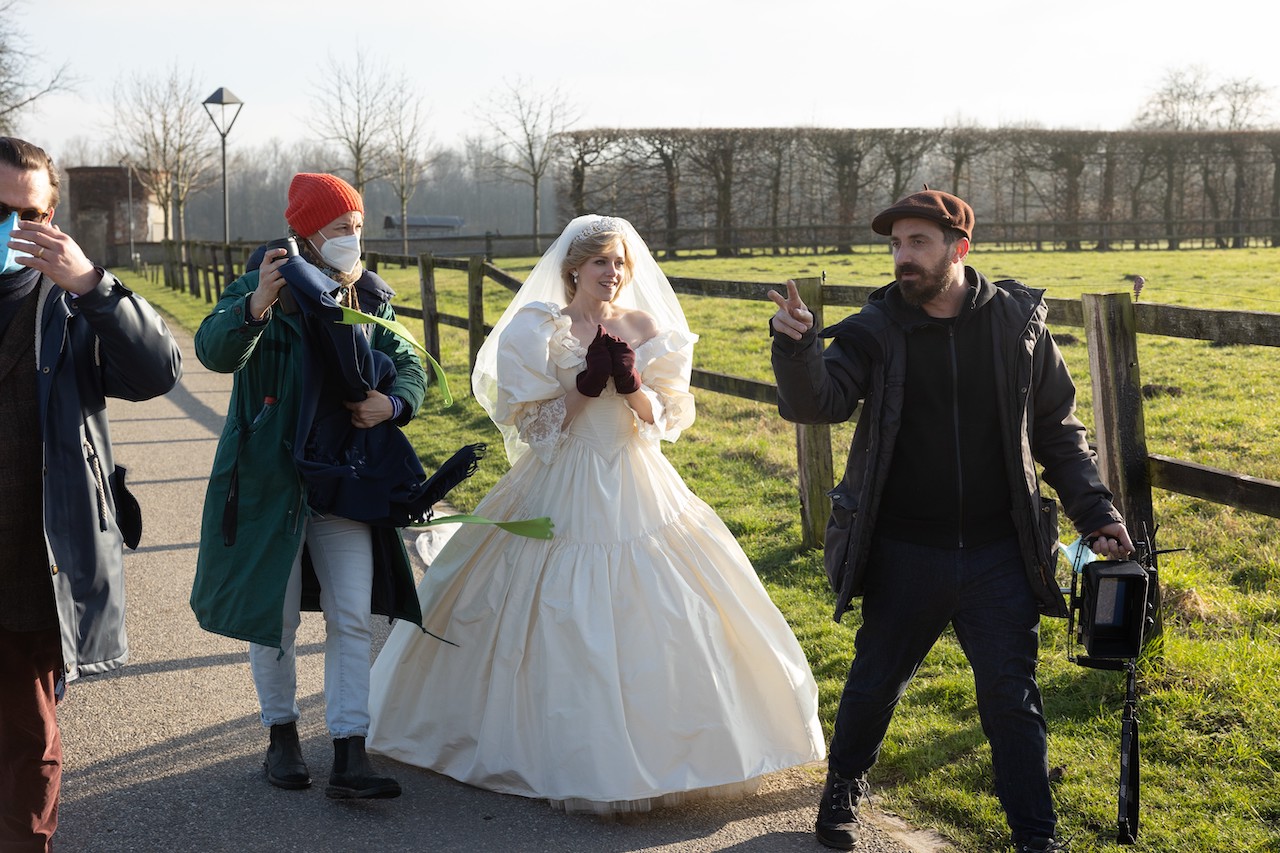 "It's unattainable but come on, let's give them a dream. That is one way of being or one aspiration."
"Even when she looked her most beautiful and most substantial, people felt like she could kick her shoes off, walk outside with you, ask how you are, touch your face and be with you, and you would feel that honesty from her."
"It's hard to do that when you are teetering around on heels and looking like nobody can come near you. We do see that as beautiful but she was really able to just be there."
"She was so present wherever she was. She was right there. That's my favorite thing about her."
"In regard to what she wore, it didn't matter what she was wearing, even though she had incredible style sense. She was somebody who knew how to use clothes as armor."
"But at the same time, she was so constantly available and visible. She couldn't hide. She wore her heart on her sleeve. That, to me, was the coolest thing that she did."
As for also experiencing similar intrusions into her private life, and on the possibility of a biopic about her someday, Kristen answered, "There is a difference between intruding and the multiplicity that art brings to the world. We were inspired. I say we – I came into this (film) at a later stage."
"And yeah, if anyone ever made a movie about me, I would be (laughs)…I wouldn't feel stolen from or taken from. There's nothing salacious about our intention. I think that would probably be more embedded in interpretation."
On having control in her life – something that was also tackled in her portrayal of Diana and Jean Seberg – Kristen remarked, "Yeah. I mean, choice and agency and sometimes, well, it's weird. There are certain oppressive forces that sometimes feel so debilitating that they feel physical, that you feel like you can't make a choice, that you have been forced into this situation."
"And barring circumstances that actually do provide horrific actual oppression, I am talking like things, ideas that hold you back. If you just change your perspective or look at it from a different angle or pretend that it's not there, you could get up and start running."
"It is a really important lesson to learn as you grow older – you don't let things happen to you. Everything is not just coming at you. You are choosing every day which direction to walk in, every step you take."
"You are like, how big, how little, right, left. I know that sounds vague and silly. But sometimes, it really just is like a dawning moment where you go, wait a second, no! And yeah, that is something that happens all the time."
"But yeah, one of my friends was going through a terrible breakup recently. And this is specific but I did make this movie and look at her and go, dude, you can just choose what you want to do. You are not like on some predestined path."
"Sometimes your life can feel like it's happening to you but really, you can just take the reins. It's hard to make choices like that, though. And it's scary so it takes balls."
Ultimately, Kristen praised the woman she absorbingly plays in Spencer: "Diana was a woman who wanted people to come together and this movie's ambition is to bridge gaps." – Rappler.com