As Los Angelenos feel more confident about going out again, familiar faces abound
Sometimes Los Angeles feels like Manila, with so many Filipinos living here. In fact, LA leads the top 10 US metropolitan areas by Filipino population, according to the Pew Research Center.
In recent weeks, as more people got vaccinated, and Los Angelenos felt more confident about going out again, I saw many familiar faces I have not seen in a long time.
Last Friday night, for instance, in Yamashiro, a Japanese restaurant atop a hill in Hollywood, several Filipino celebrities were seen. It's not a coincidence, though – people of all races are flocking again to Yamashiro because the food is good once more.
It's all thanks to Ilocos Norte native Vallerie Castillo Archer, the first female and Filipino executive chef of the landmark LA restaurant.
On this recent evening, Journey frontman Arnel Pineda and his road manager and stylist, Yul Session, were savoring Chef Vallerie's sushi and California-Asian dishes. The duo, in town from Chicago where Journey performed at the 2021 Lollapalooza, were with a group that included Hollywood red carpet photographer Sthanlee B. Mirador, actress and comedienne Mary Grant, and talent scout AC Mangubat.
I am keeping my fingers crossed that the Warner Bros. project to depict the remarkable rock and roll fairy tale of Arnel, who rose from a homeless teenager to the lead singer of Journey in stadium concerts, will push through.
First reported in the media in late 2018, stories mentioned that WB bought the rights to Ramona Diaz's documentary, Don't Stop Believin': Everyman's Journey, in preparation for the movie. The reports stated that Jon M. Chu (In the Heights and Crazy Rich Asians) and Scott Silver (The Joker, The Fighter and 8 Mile) will direct and write, respectively.
Anderson Paak, who formed the duo Silk Sonic with Bruno Mars this year, came by to say hello to Arnel, who has stayed humble all these years.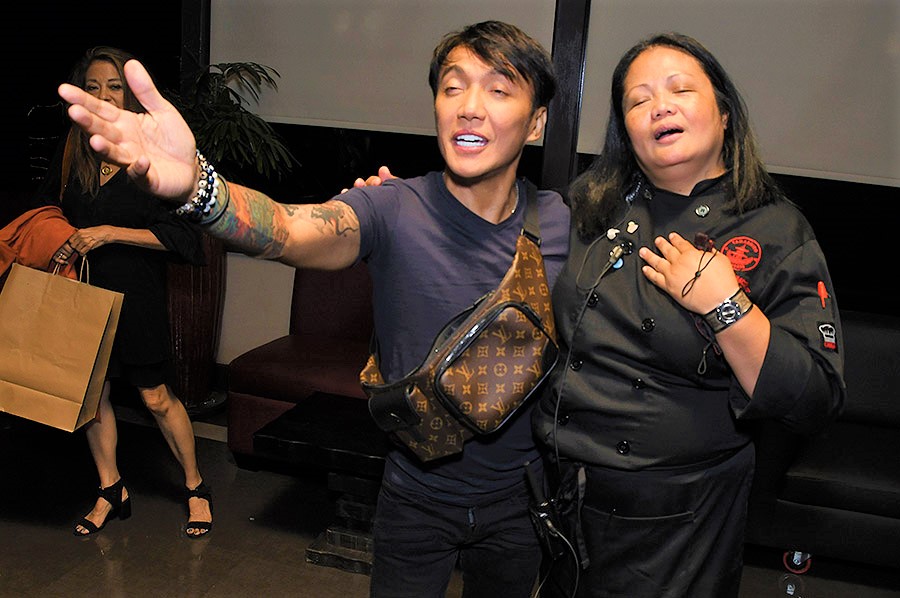 After their dinner, Arnel, Yul and company dropped by our table to say hi to Pops Fernandez, also in La La Land to co-host with Martin Nievera the recent coronation night of the 2021 Miss Filipina International and Miss Filipina Teen, an annual pageant presented by Mildred Deang and Norberto "Jojo" Reyes' Insider Entertainment Group.
Pops also graced the opening of the Beverly Hills location of iSkin Med Spa, owned by Richard and Imee Ong Maghanoy, who were in our Yamashiro table that evening along with my wife Janet and Bongbong Buan, who is also based in Beverly Hills as a hair stylist and make-up artist.
Over dinner, I told Pops that she and Martin are still so watchable and entertaining together. In a video excerpt from their co-hosting stint in the Miss Filipina International, the two complemented each other – Pops' reaction to Martin's spontaneous stage antics was just as endearing.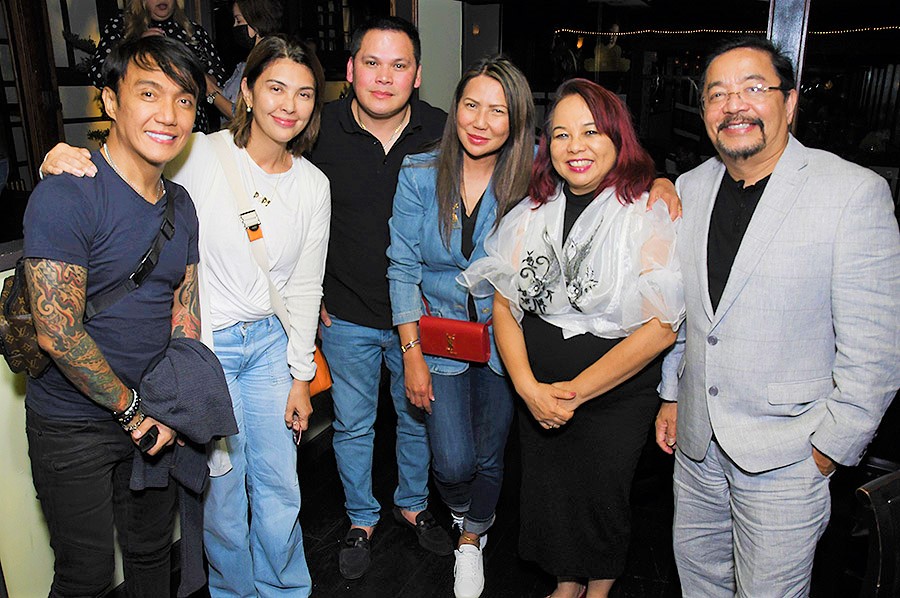 Pops, Richard, Imee, Bongbong, Janet and I traded stories about our life experiences, especially our fresh off the boat struggles in America. We could only laugh about them now, especially the first time in the USA incidents which are amusing now.
Enjoying LA's summer weather in an outdoor table was actor and TV host Raymond Gutierrez, who recently opened up about his sexuality in the August issue of Mega magazine and declared, "I am a proud member of the LGBTQ community."
The son of Eddie Gutierrez and Anabelle Rama and the sibling of Richard (his twin brother) and Ruffa beamed as he announced to our group that he is now based in LA for good.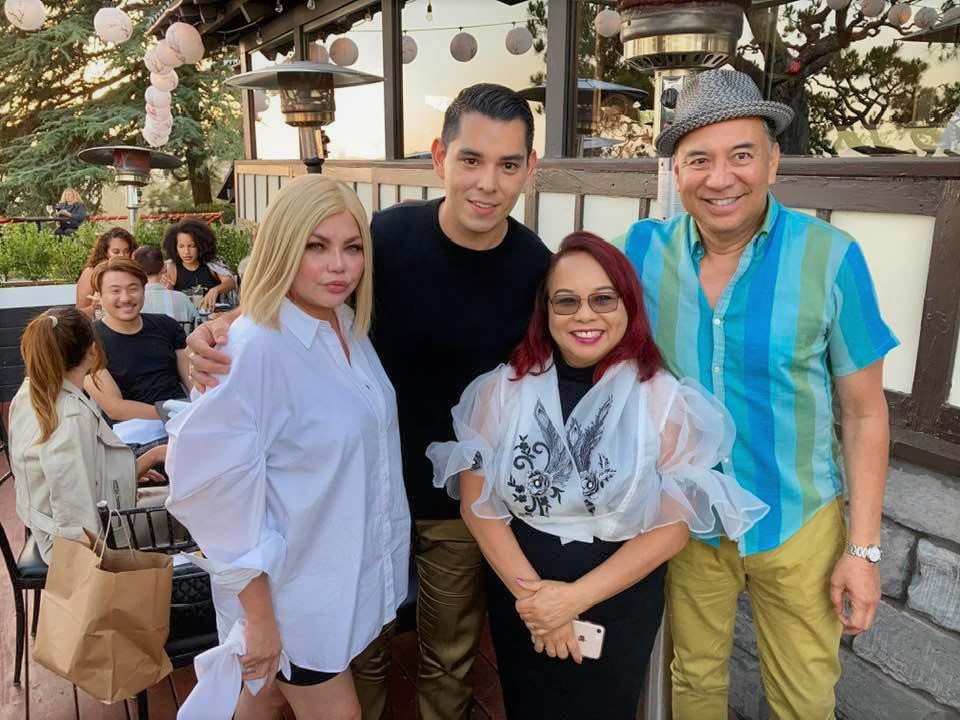 Seated al fresco with Raymond were fashion designer Joey Galon, who co-emceed the prelims of the aforementioned Miss Filipina pageant with former Miss Earth Jamie Herrell (who flew from Manila) and Tash Greizen, the Filipino-British founder of Now PR and editor-in-chief of Now magazine.
Also spotted recently at Yamashiro were Piolo Pascual, Martin Nievera, Gary Valenciano, Angeli Pangilinan Valenciano, KC Concepcion, Apl.de.ap, Manny Pacquiao, Jinkee Pacquiao, Donita Rose, and Rufa Mae Quinto. Did I say that LA feels like Manila these days?
A week earlier, Hilda Koronel, still beautiful as ever, beat the stunning view of Hollywood Hills from the penthouse location of iSkin Med Spa. Hilda came with her husband, Ralph Moore, Jr.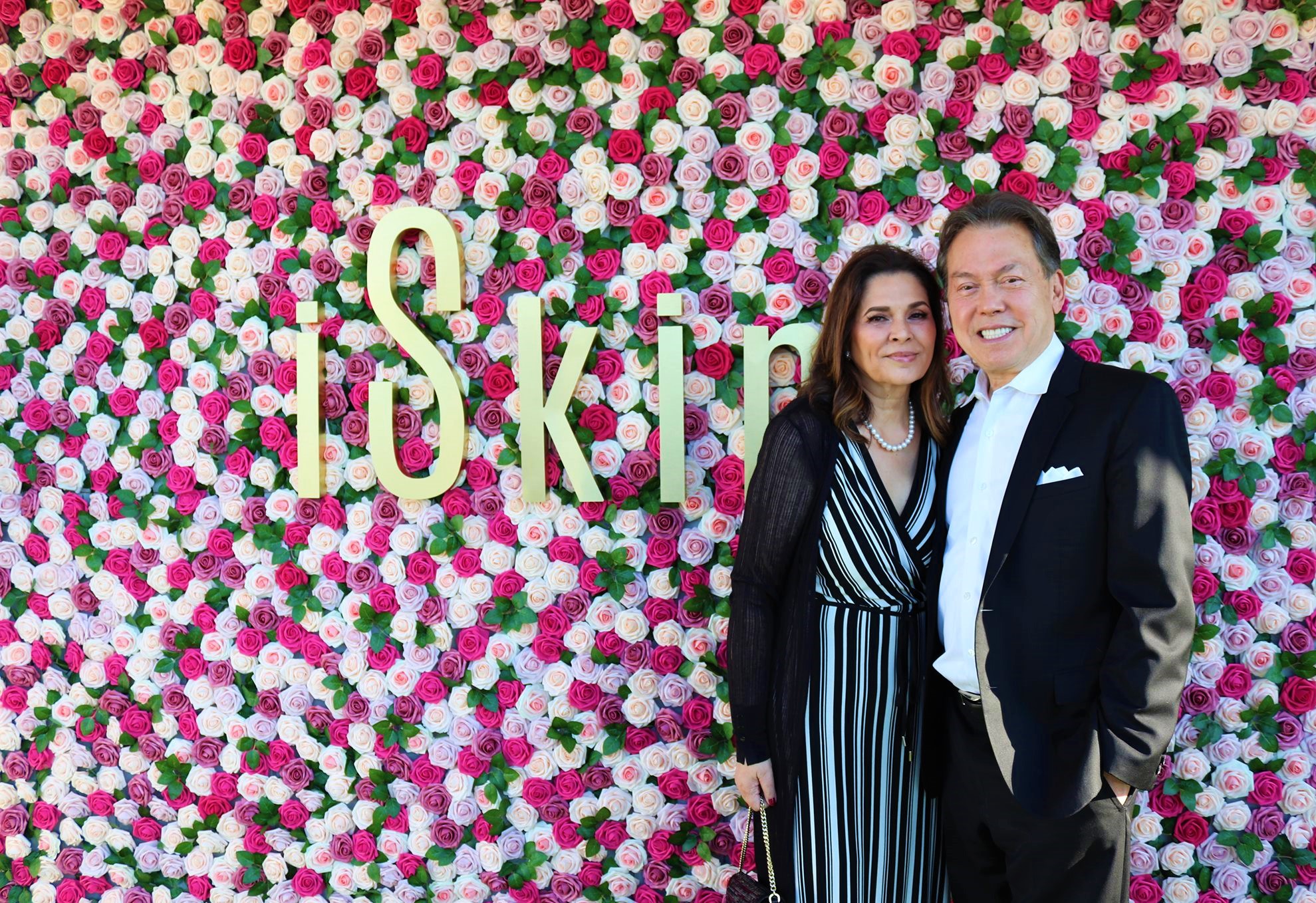 Richard and Imee played host to Fil-Am talents that we haven't seen for a long time, especially with the onset of the coronavirus pandemic.
Thus, I was glad to finally show my coffee table book, Through a Writer's Lens, to Isa Briones, star of CBS' Star Trek: Picard. My photos of Isa and her dad, Jon Jon Briones, Ratched and Miss Saigon star, are among those featured in the book, published by Bessie Badilla in a hardbound edition and now out as a paperbound on Amazon.
Anna Maria Perez de Tagle-Kline made her first public appearance since giving birth to her first daughter with her husband, Scott Kline. Motherhood becomes Anna Maria. The singer-actress absolutely looked blooming and lovely.
The couple's baby, Amelia Grace Kline, the great granddaughter of the Philippines' entertainment legend, Sylvia La Torre, is just as pretty, based on her photos.
It was also good to catch up with Camille Mana, whose film, TV and theater credits include originating the memorable title role in Jesse Eisenberg's play, Asuncion, which premiered in New York. Camille played the Filipina roommate of Jesse and Justin Bartha.
Carlin James came straight off a plane after filming a guest spot in NCIS: Hawaii which stars another Fil-Am, Vanessa Lachey (formerly known as Vanessa Minnillo). Carlin's credits include playing Christopher Cunanan, the brother of Elena (Isa) and Andrew (Darren Criss) and the son of Modesto (Jon Jon) in The Assassination of Gianni Versace: American Crime Story.
Yes, the Fil-Am acting community is a small but tight circle.
Beauty queen turned Daytime Emmy-winning producer Lisa Lew (nee Manibog) showed up with statuesque Mira Bhat, who modeled for Sunnies Studios, the eyewear brand of Georgina Wilson, the niece of Gloria Diaz, Lisa's fellow Binibining Pilipinas title holder.
Pops rushed from hosting Miss Filipina International to somehow still make it to the opening.
On another weekend, actress Krista Ranillo and her husband, Niño Lim, a businessman who owns Island Pacific, a popular supermarket chain in California and Nevada, hosted a sumptuous birthday dinner in a Chinese restaurant for Krista's mom, Linda Tupaz Ranillo. Linda and her husband, actor Matt Ranillo, don't seem to age at all.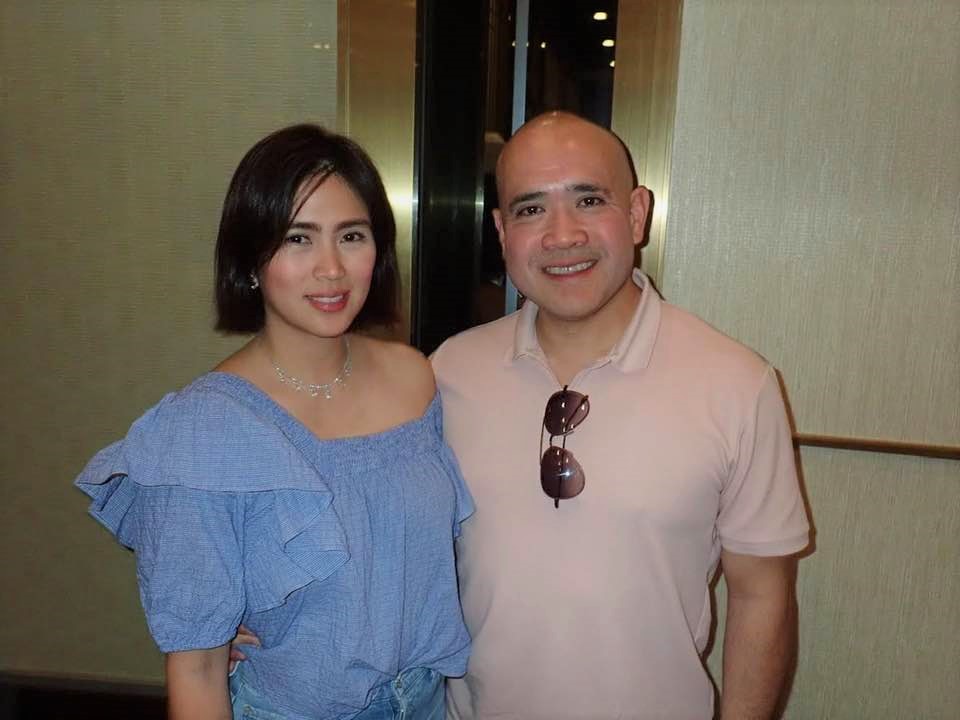 It's a small world – Linda, Matt and Bessie Badilla – modeled together in fashion shows in the 70s. And I must have written a magazine cover story on Matt or Linda or both back in the Manila days.
If you're still reading this – please understand this took place over several weeks – one evening, Lisa threw a despedida party for Stephanie Singson in her gorgeous home on a hill off Sunset Boulevard.
Lisa and her husband, Peter Brennan, who jointly won four Daytime Emmy awards for best legal/courtroom program for Last Shot with Judge Gunn and Cristina's Court and three nominations for Judge Judy, set up a picture-perfect dinner outdoors attended by friends.
After this unforgettable dinner by the pool – the setting of glamorous Fil-Am events in the past – Stephanie got a terrific send-off present. She won the best makeup honors in the 2021 International Fashion Film Festival (IFFF) for her work in I Dream in Color, a fantasy short directed by Trixie Ayson. Held in La Jolla, California, IFFF is described as "the Cannes of the fashion film world."
Incidentally, a treat upon entering Lisa's home, formerly owned by Guns N' Roses lead guitarist Slash (a tidbit shared by a fellow dinner guest, Joey Luna) was the sight of my coffee table book, Through a Writer's Lens, displayed beside a huge flower centerpiece, in the foyer.
In a merienda gathering hosted by Jannelle So Perkins, who was a PBA courtside reporter in Manila and became a TV talk show host in LA, we met BB Gandanghari for the first time since she moved to the States. Tall and lovely, BB said she was doing a series of shows around California.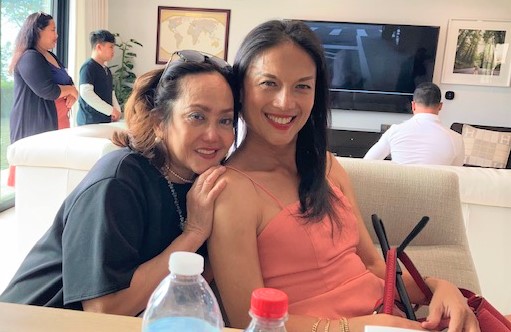 Held in Jannelle's beautiful new home with her husband Lester Perkins and their two kids, the get-together was in honor of chef, cookbook author and actor, Lorenzo Beronilla.
I was glad to see singer Ivy Violan, a friend from way back in Manila, and Geoffrey Lapuz Jimenez, a businessman and community leader who feted visiting Miss Philippine Rabiya Mateo in his residence.
Last but not least, the birthday dinner of Giji Kocher, who was known as Djhoanna Garcia in the Philippines, at Lem Balagot's LA Rose Café, a favorite of many Fil-Ams, drew many friendly faces.
Giji, who always has a color theme in her birthday parties, asked guests to come in yellow this year. Not for political reasons but the singer-actress said she chose yellow because it's the color of happiness and hope.
Friends, including Jennifer Cortes and Marilou Bendigo Christensen, former Binibining Pilipinas and Mutya ng Pilipinas, respectively, happily complied. Giji's fellow singers, Maricar Balague Cabasag, Alvin Reyes, Heidi Tann and Matt Ranillo, took turns serenading the birthday celebrant.
Of course, Giji – walang kupas, as we say in Tagalog – brought the house down with her tender yet stirring "Ang Tangi Kong Pagibig" and a brassy, tour de force "Big Spender."
I went home with Janet that night expecting to hail and ride a tricycle. That's how the scene felt so much like being back home. – Rappler.com