'A Night of Pinoytainment' is part of the inaugural season of the Los Angeles Philharmonic as the manager of the John Anson Ford Amphitheater
Filipino-American talents led by Apl.de.ap will take center stage at The Ford, Los Angeles' historic outdoor theater, on Sunday evening, August 29.
Titled A Night of Pinoytainment, the show is part of the inaugural season of the Los Angeles Philharmonic, the internationally acclaimed orchestra commonly referred to as the LA Phil, as the entity now managing the John Anson Ford Amphitheater after taking over from the Los Angeles County Arts Commission.
The amphitheater, known as The Ford, is marking its centennial anniversary as a unique Los Angeles venue. The LA Phil picked only a few producers who have staged productions at The Ford to present shows on its debut season as the programmer of the famed theater built in Hollywood Hills in 1920.
After the original theater burned down in 1929, a new one was built which has become a landmark that still stands today, but with renovations over the years.
"When they approached me to dedicate an evening of Filipino-American talent with a hip-hop/comedy theme, I could not let that opportunity slip away," said Ted Benito, a Fil-Am community leader and CEO of LXV Enterprises, LLC, whose mission is "to promote, present and produce the visionary artistry of Filipino-American/AAPI talents in the creative and performing arts."
Toward making A Night of Pinoytainment a successful show, Ted said he "began contacting artists to share their talents with the greater artistic community The Ford caters to."
"This is the second time I have worked with the LA Phil, the first being the Apl.de.ap Takes You to the Philippines concert I co-produced with them in 2012 at the Hollywood Bowl."
The coming event, produced by the LA Phil in association with LXV Enterprises, LLC, will be a one-night-only showcase of on-the-rise and established Fil-Am talents in hip-hop, music and comedy.
Hosted by singer-songwriter AJ Rafael, A Night of Pinoytainment is a celebration of Fil-Am talents with Erick Esteban, Jules Aurora, Lila Hart, JR de Guzman, VJ Rosales, Rex Navarrete, Kaba Modern, Ruby Ibarra, Jasmine Rafael, hip-hop dance crews and more performers to be announced. Apl.de.ap makes a special appearance.
The featured artists answered my question via email: What's the most amusing yet endearing trait, quality, quirk, habit, mannerism, tradition, custom or practice or incident that you have, or have experienced, witnessed or heard that made you think, that's very Filipino?
Below are the talents' answers, along with their capsule bios which were excerpted from materials given by Ted and The Ford.
Apl.de.ap
The co-founder of Grammy-winning hip-hop group The Black Eyed Peas continues to be active in the Fil-Am community.
He founded the Apl.de.ap Foundation, which supports the youth by granting opportunities in arts, technology, and health care in the Philippines. Ted is the acting executive director of this foundation.
"I still point with my lips, especially if both of my hands are occupied. I usually could tell when I hear Pinoys in public by their accent and mannerisms. I got that Pinoy radar."
AJ Rafael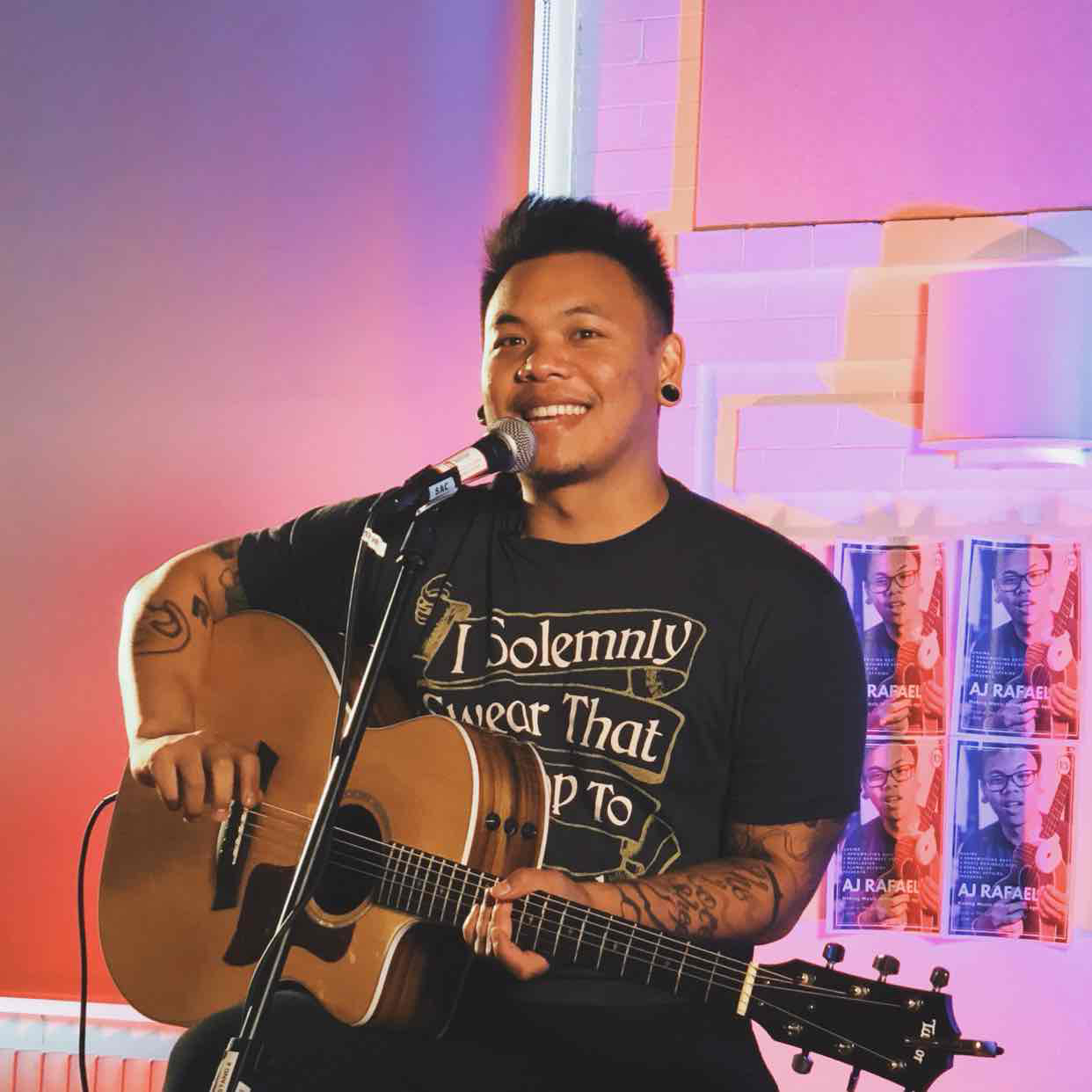 The singer-songwriter has over 1 million subscribers on YouTube and over 700,000 monthly listeners on Spotify. His debut album, Red Roses, charted on Billboard and was at number 4 on the iTunes pop charts. AJ continues to make music and upload videos as he did when he first started back in 2006.
"Making sure your guests eat when they first walk in, after asking them to take off their shoes, of course. Filipinos are the most hospitable and warm people on earth."
Jules Aurora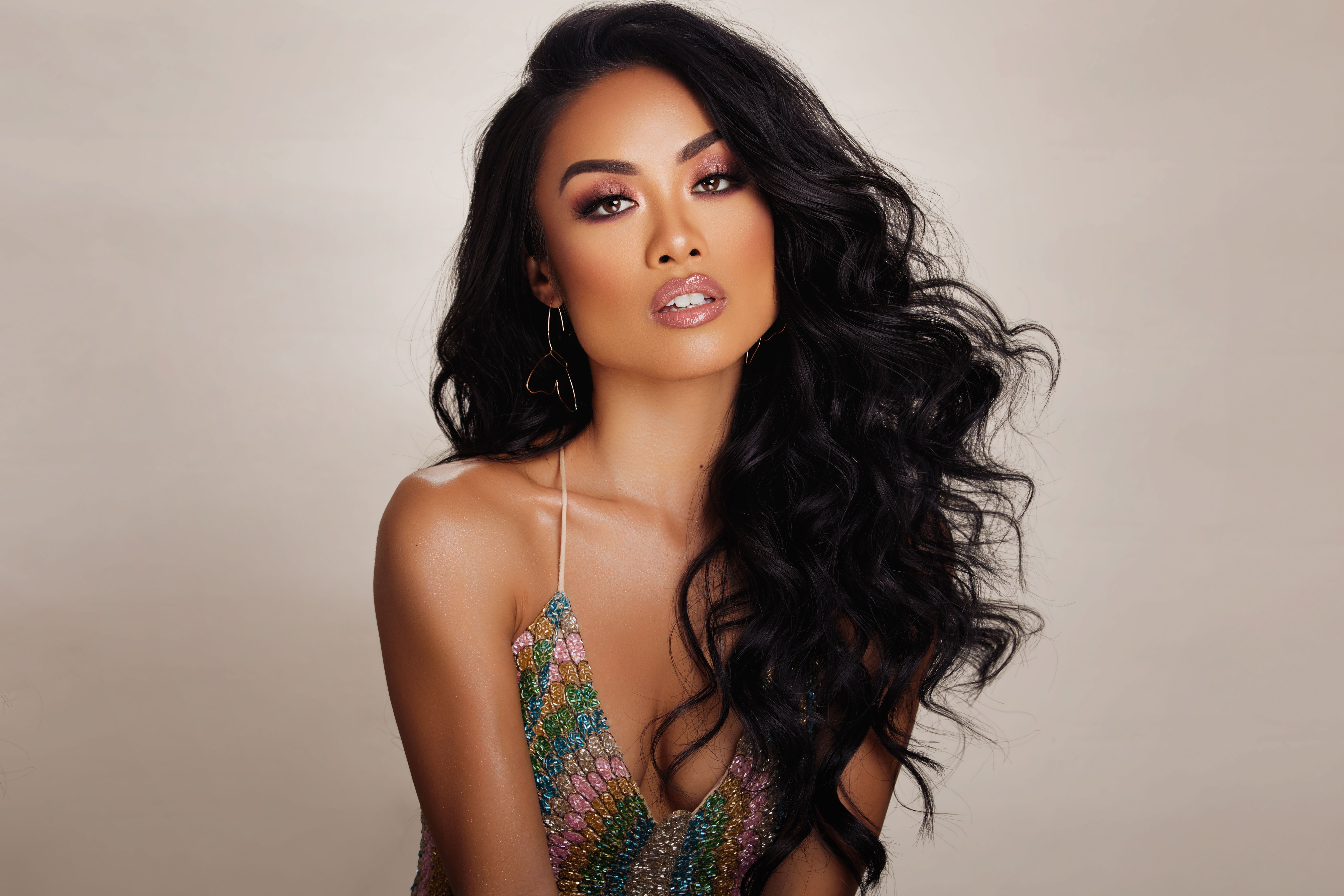 The singer, songwriter, actress and model, whose full real name is Julianne Aurora Manalo, is best known for her viral singing videos on social media.
In 2016, Jules launched her social media presence by posting weekly covers on Instagram and YouTube. Since then, she has gained millions of views and thousands of followers across all platforms.
"My favorite Filipino tradition while growing up has always been our love for karaoke and line dancing! I know I'm at a Filipino party when it's guaranteed that there will be lots of singing, dancing and laughs! It never fails to make me feel right at home!"
JR de Guzman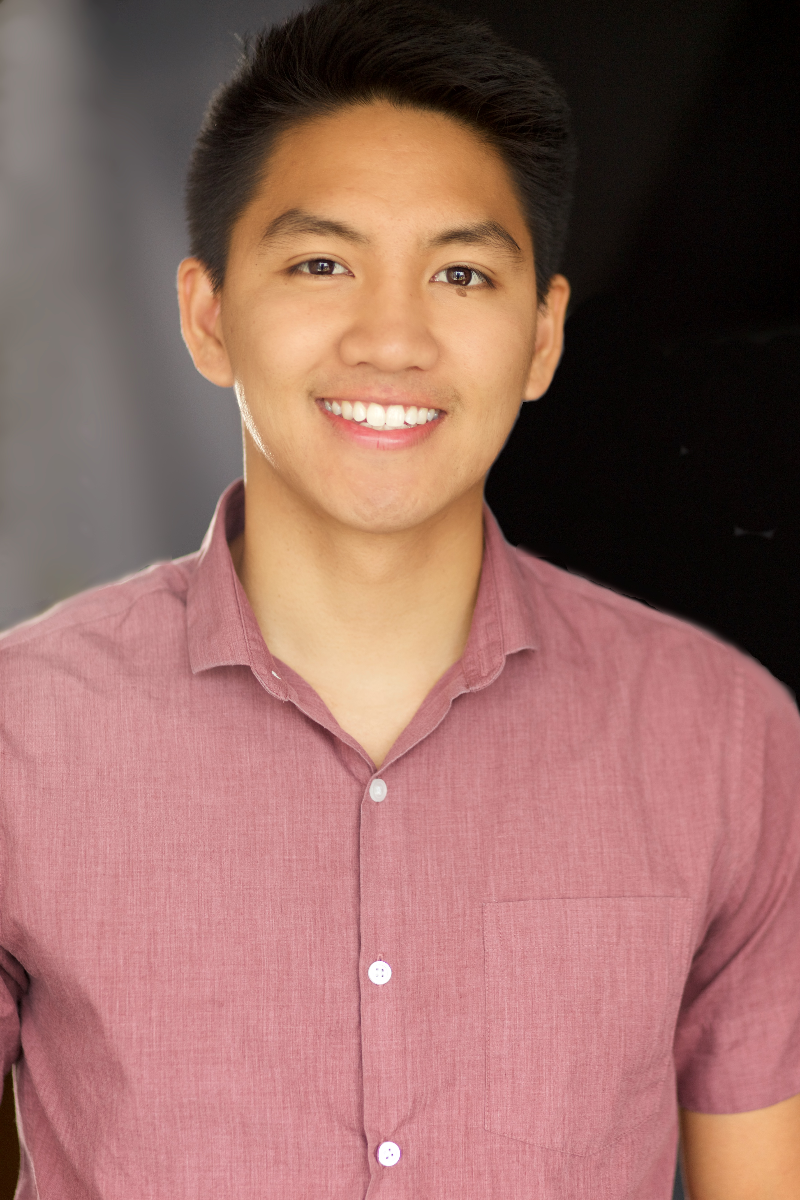 Comedy club rising star JR has entertained audiences in venues all over the world, including Stand-Up Tokyo and ROR Comedy in Japan, the Badaboom Comedy Series in Amsterdam and other international shows. Combining music and comedy, JR serenades the audience and makes them laugh with songs, jokes and stories.
"Sometimes, after shows, older Filipino women will go up to me and start trying to set me up with their daughters. I think to myself, that's very Filipino, but also, I must have had a good set."
Erick Esteban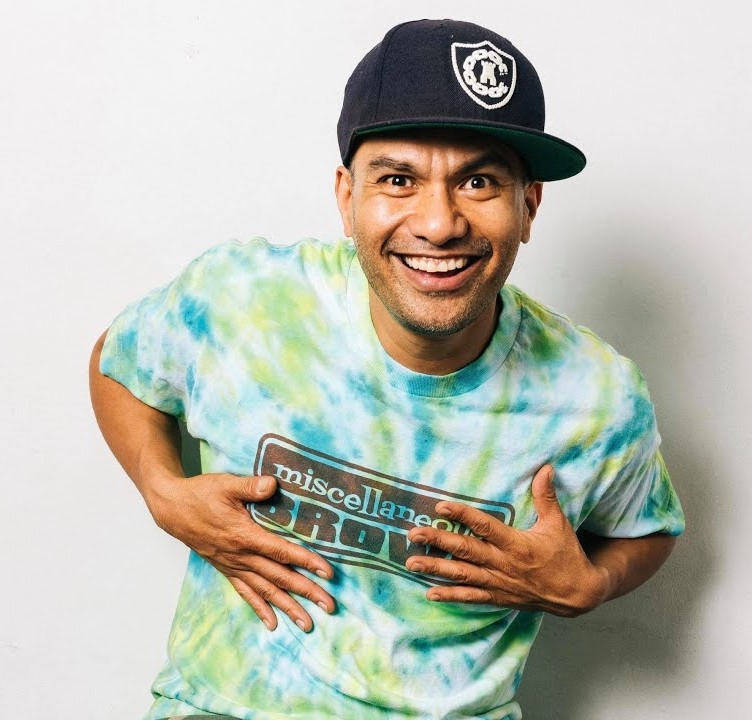 The actor-comedian is happy to be back performing onstage at The Ford, where he played Claro in the critically acclaimed production, The Romance of Magno Rubio. Best known for his comedy sketch web series Minny Pacquiao: Manny Pacquiao's Shortest Biggest Fan, Erick started his comedy career at iO Chicago (formerly ImprovOlympic).
"My favorite Filipino essential movement is pointing with my lips because no one besides me knows where I'm pointing. I feel in control and powerful."
"I love Filipino-Americans who tell me with a strong Filipino accent that they are offended when I play characters with a Filipino accent."
Ruby Ibarra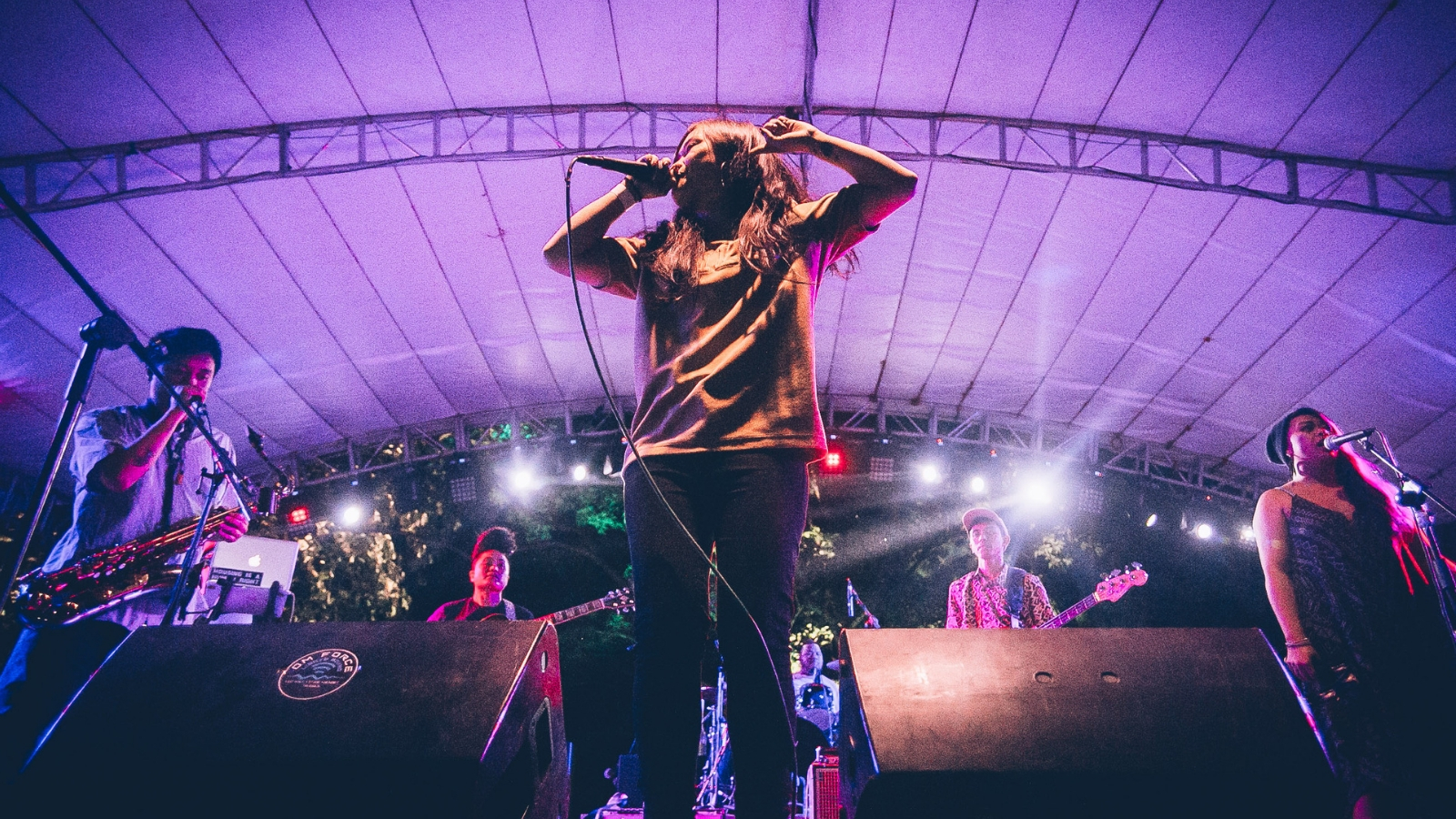 The acclaimed rapper is known for her sharp lyricism and rhythmic multi-syllabic flows, which she attributes to being a child during the 90s.
Ruby instantly knew rap was the best way she could express herself. She quickly picked up music production shortly thereafter and eventually started performing publicly, starting in the college and local venue circuits.
"When I think of the phrase, 'That's very Filipino,' what comes to mind is our love of feeding others. I think about how we love to have potlucks and have a large spread of Filipino food when we celebrate and come together."
Lila Hart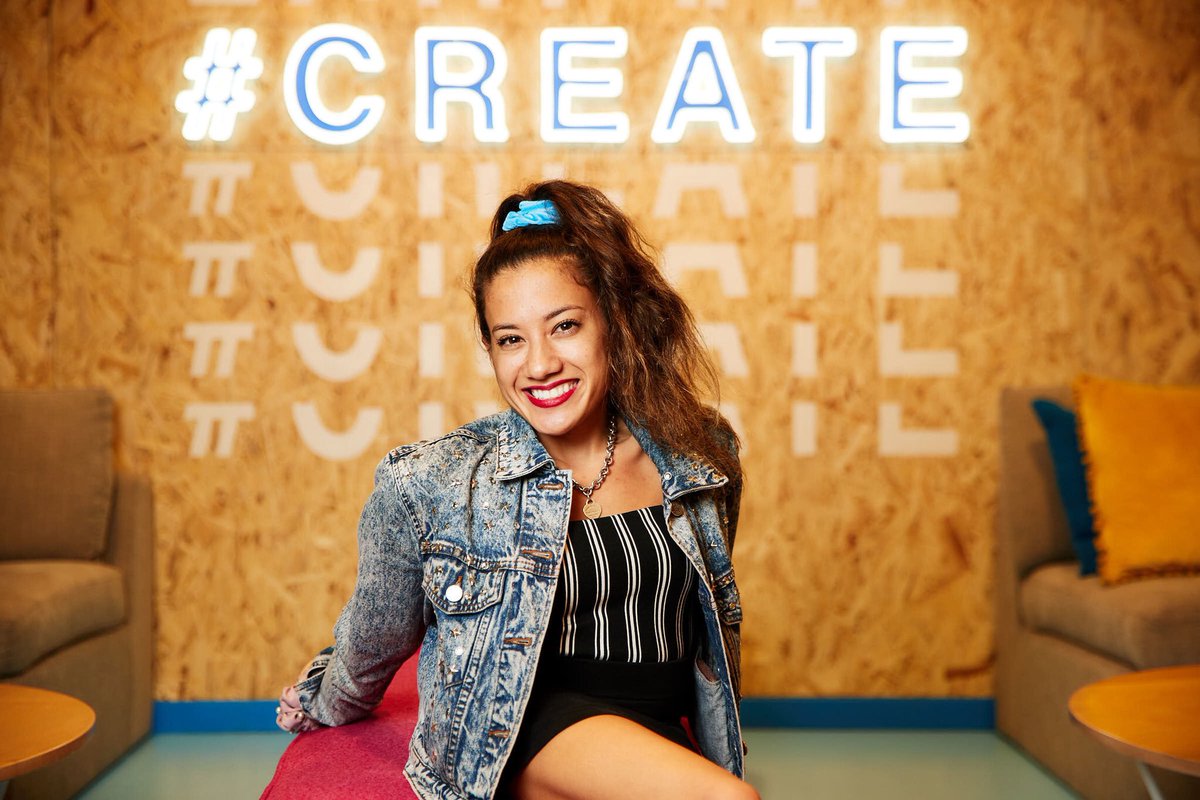 The 4'6″ tall stand-up comedian defies odds and stereotypes with her voice. Lila was born with spina bifida, a congenital birth defect when the spine and spinal cord don't form properly. After 12 surgeries and endless gratitude for her family, Lila hopes to inspire others to live life to the fullest.
(Lila has not yet replied with her answer to my question as I turned in this column.)
Jasmine Rafael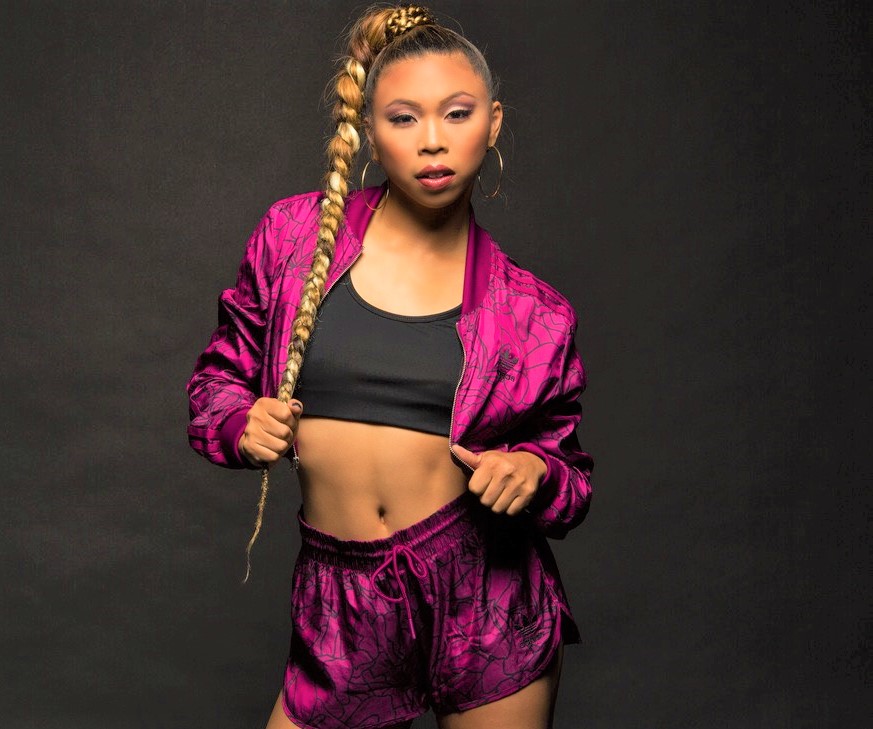 Jasmine has danced for artists like Alyson Stoner, Tori Kelly, Herb Alpert, Teyana Taylor and Nicki Minaj as well as worked closely with leading choreographers. The professional dancer, choreographer and instructor teaches at The Millennium Dance Complex and EDGE Performing Arts Center.
"Feeding everyone you see!"
VJ Rosales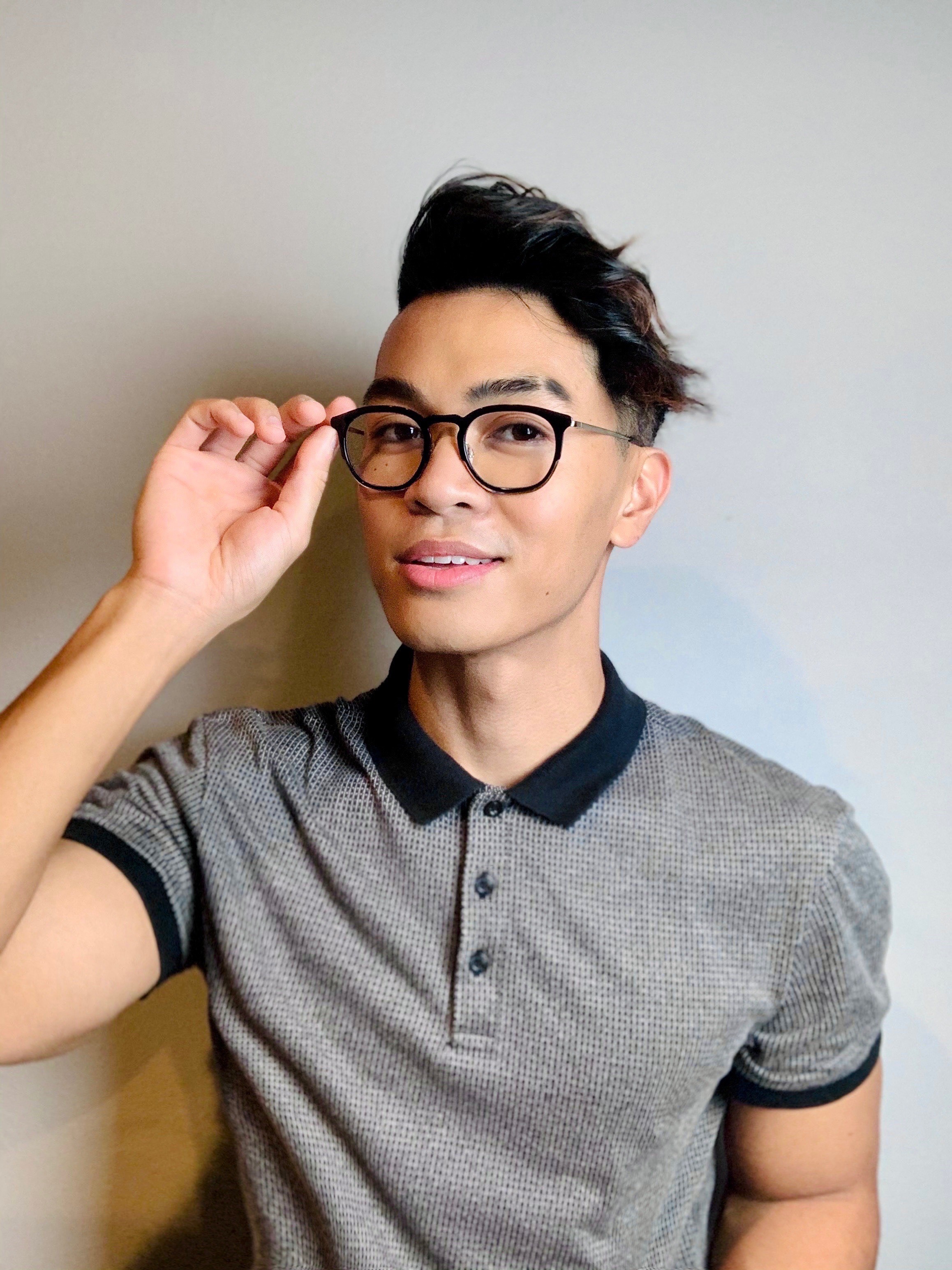 VJ is the co-founder and part of a five-member, all-Filipino-American group called The Filharmonic, which starred in Pitch Perfect 2.
The Filharmonic is currently the in-house a cappella group for The Late Late Show with James Corden. As music director of the group, VJ has arranged and directed The Late Late Show riff offs, some of which included Anna Kendrick, Shawn Mendes, Usher, John Legend and more.
"It's very Filipino when there is line dancing and karaoke happening at the same time at the same party."
Kaba Modern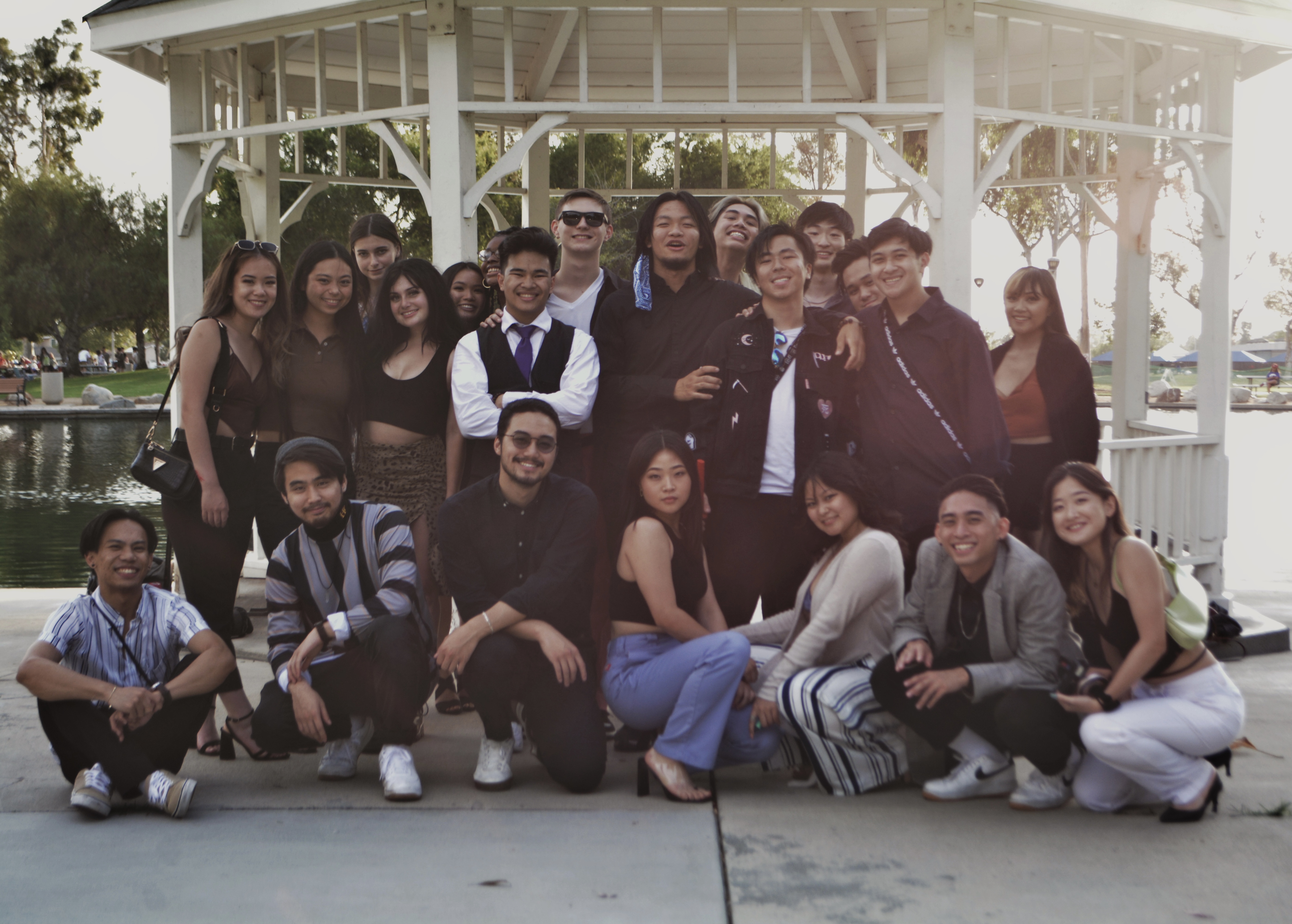 The collegiate dance group, founded in 1992, is one of the earliest pioneers of the hip hop dance community in Southern California. Celebrating their 29th anniversary, Kaba Modern has lived on as a family of artists who embrace diverse dance forms in the pursuit of growth and creative expression.
Alice Myung, a member of Kaba Modern:
"It's our hospitality. Filipinx people grow up in households where they're taught to always make their guests feel at home. Typically, when you enter a Filipino person's home, their first questions usually are: 'Did you eat today? Do you want something to eat? Do you want something to drink?'"
"This hospitable nature that we carry is learned from our families – whether we're the ones hosting or as the guests in the homes of our lola and lolo, tita and tito or ate and kuya."
Rex Navarrete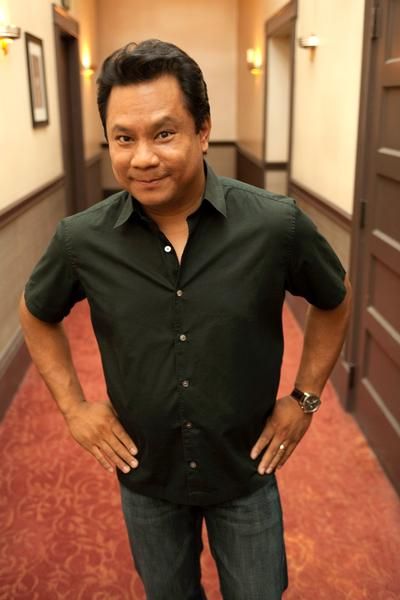 Dubbed as the "original" king of Pinoy comedy, Rex has performed alongside notable national headliners as George Lopez, Russell Peters, Ali Wong, among others, over the past three decades. He plans to release many more live comedy albums on CD and DVDs under his label for fans to enjoy.
Rex's most popular DVD, Badass Madapaka, was filmed in front of a sold-out crowd at the Wiltern Theater in Los Angeles. He has a podcast, The Flip Chronicles, where he sits down in conversation with notable and not yet discovered Filipinos from around the globe.
"I love seeing when a Pinoy prepares for the arrival of a treasured guest. They get the setting ready and cleaned up, be it their home or wherever it's taking place. Getting the food and drinks just right is a priority.
"And if others are joining in, those others are handpicked just right for the best fit. All the same care is taken even if that moment is only a few minutes. It's the first impression that's important. That's a lifetime."
Ted Benito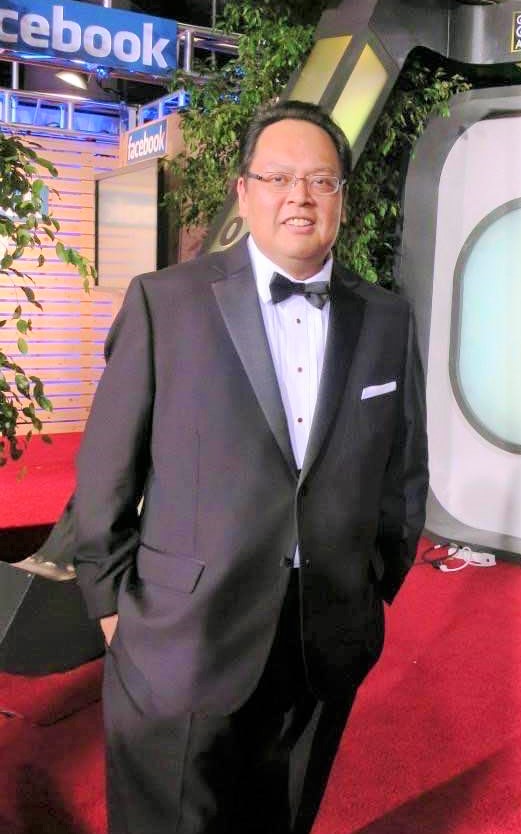 "There is a skilled artform, developed and honed over time, that some Filipino women, especially aunties and lolas, possess: it's called The Buffet Hijack."
"Tools used in this artform include: (1) a large (but not too noticeable) purse or 'carrying implement' with multiple pockets and lined inside with Saran Wrap and/or aluminum foil; and (2) a seemingly endless supply of napkins, paper towels or hand/face towel combinations 'temporarily borrowed' from the hotel room or restaurant."
"The 'hijacker' takes a plate of 8 or 10 pieces of fried chicken, crab legs, rolls (and/or any other bread substitute) or, if more daring, will ask for 2 to 4 pieces of carved meat (i.e., roast beef, broiled pork loin, turkey, ham, etc.)."
"Once at the table, she will strategically seat between the two largest persons who are already eating, places the 'carrying implement' gently between her knees on the floor and then will begin to both eat and distract at the same time."
"She will eat a chicken leg with one hand while carefully placing another piece of fried chicken in the bag. Or, she will make two sandwiches with the rolls and meat slices she has acquired. And while eating one, she will gingerly put the other sandwich in the bag."
"Unless baked, desserts are rarely hijacked as they are extremely messy and can lead to spikes in sugar counts."
"This is absolutely riveting drama that cannot be missed. If you're too slow to notice, you will miss this sleight of hand. If you are quick, you will inadvertently expose the 'hijacker' and be noticed by any passing service person."
"Upon exiting the buffet ('My goodness, we paid a lot for this buffet, we should get our money's worth!'), you will notice the 'hijacker' has wrapped her coat around the bulging 'carrying implement' while trying not to look too strained in carrying it."
"She demands going straight to the car or to the hotel room, whichever is more convenient and/or nearest because she has to immediately pack or refrigerate her baon for the next three days."
A Night of Pinoytainment promises to be a fun evening with some of the best Fil-Am talents. More information can be found here. – Rappler.com