Welcome to the world, Mia Aya Semerad!
Sam Pinto has given birth to her first child, a daughter with husband Anthony Semerad.
Anthony shared a photo of his newborn's hand in an Instagram post on September 1.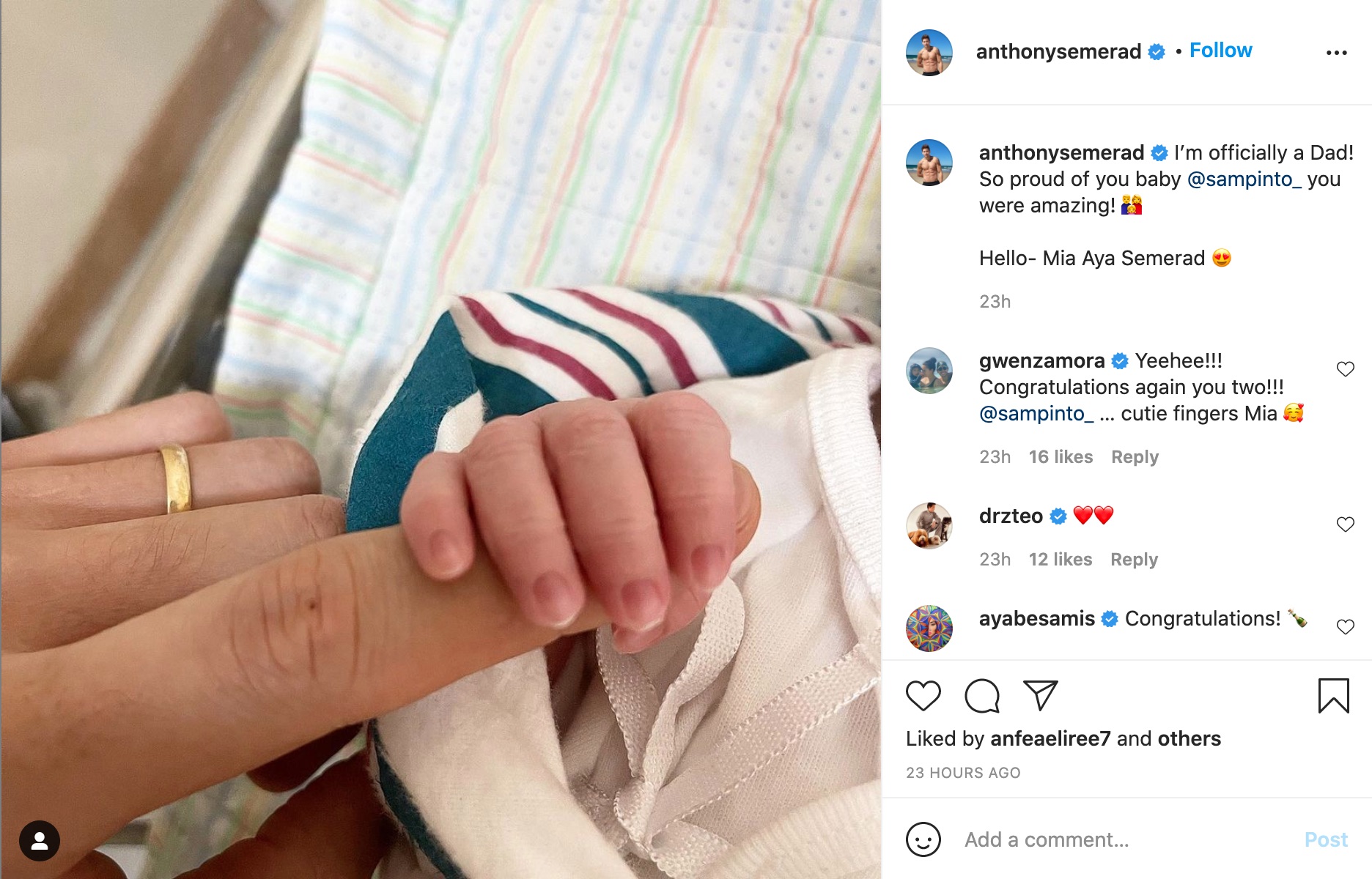 "I'm officially a dad!" he said. "So proud of you baby [Sam] you were amazing!"
He also shared that their daughter's name is Mia Aya Semerad.
Sam and Anthony were together for three years before tying the knot in March 2021. – Rappler.com