This is AI generated summarization, which may have errors. For context, always refer to the full article.
The comedian, whose real name is Noemi Tesorero, is remembered for her small stature and infectious laugh
Mahal, whose real name was Noemi Tesorero, died on Tuesday, August 31. The comedian had tested positive to COVID-19.
The well-loved comedian was mourned by generations of Filipinos who grew up watching her on TV and in film since the 1990s. Remembered for her stature, her infectious giggle, and her controversial love life, the distinctly tiny Mahal leaves a big mark on Filipino showbiz.
Here are a few things to know about her:
Family woman
Born in Virac, Catanduanes, Mahal was the eldest of four children. Her father, Romy Tesorero was a jeepney driver who ran the Cubao-Divisoria route. When she rose to fame, she helped provide for her family, allowing her siblings to finish their studies.
It was her sister Irene who confirmed Mahal's death to Pep and gave details about what happened. Irene is currently based in Cleveland, Ohio, where she runs a restaurant. Another sibling is a policeman in Palawan. Their father passed away just a few weeks before Mahal, on August 5.
The nickname that would become her screen name came from her grandmother, for whom Mahal was a favorite.
Three feet tall
Mahal had a condition called dwarfism, which caused her short stature and childlike voice – traits that were highlighted in films and shows she appeared in, for comic effect.
Career
Mahal first appeared on the noontime variety show Lunch Date in 1988, and continued to rise to fame in the 1990s. In 1990 she became part of the noontime show Magandang Tanghali Bayan, where she became a regular part of the cast.
She went on to star in the films Last Two Minutes (1990) and Anak ni Janice (1991), further cementing her fame. She is perhaps best known for her turn as the friendly alien Kokey in the 1997 fantasy film of the same name.
Her last TV project was the 2021 GMA series Owe My Love, which starred Lovi Poe and Benjamin Alves, though she also appeared on the August 1 episode of the series Dear Uge.
Romantic intrigues
The comedian was also known for her storied love life. In the 90s, she became involved with singer Jimboy Salazar, and despite their brief relationship, Mahal would be associated with him throughout her career. Jimboy died of pneumonia in 2015.
In 2013, she began a relationship with aspiring actor Aries Navarro. Their relationship would only be revealed in July 2015 – though months later, she would end up marrying another man, a supermarket butcher named Jobbie Hebrio. In April 2020, she announced that they had separated.
Her love life was the subject of intrigue up to the end – Mygz Molino, the model and indie actor who was a constant presence in her vlogs, was rumored to be her boyfriend. While the two reportedly lived together, he said their relationship was purely platonic.
Vlogging
In July 2020, Mahal started her YouTube channel, which has since gained 517,000 subsrcibers. In videos, fans were let in to Mahal's world, where she would do room tours, challenges, pranks, and cooking how-tos with Mygz.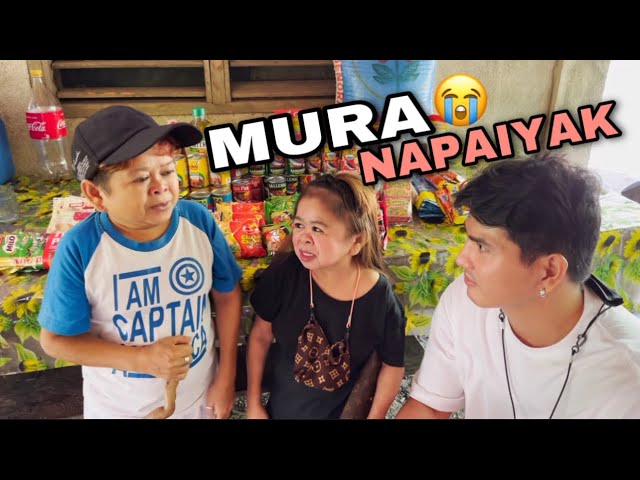 In one of her last vlogs, Mahal reunited with her former co-star and love team partner Mura, visiting him in his home in Albay, and bringing groceries and other goods for his family.
"Pag halimbawa nawala ako sa mundo, mayroon akong konting tulong sa iyo (if I leave this world, I was at least able to help you even a little)," she said. – Rappler.com