Troy and Aubrey have been together for 18 years
MANILA, Philippines – Celebrity couple Troy Montero and Aubrey Miles are now ready to tie the knot after being together for 18 years.
On Tuesday, March 22, Troy announced the news by sharing photos from his proposal with Aubrey wearing an engagement ring. "Together 18 years, engaged [for eight] hours… Here's to forever with you," he wrote as caption along with the hashtags #SheSaidYes and #Engaged.
Fellow celebrities like Iza Calzado, Daniel Matsunaga, Yasmien Kurdi, Meg Imperial, and Miriam Quiambao were quick to congratulate the couple. "I thought [you all were] married this whole time, happy for both of you," singer Kris Lawrence quipped.
The couple previously revealed in a June 2021 vlog that they were supposed to have an intimate wedding ceremony in Batanes in April 2020, but had to cancel it due to the COVID-19 pandemic.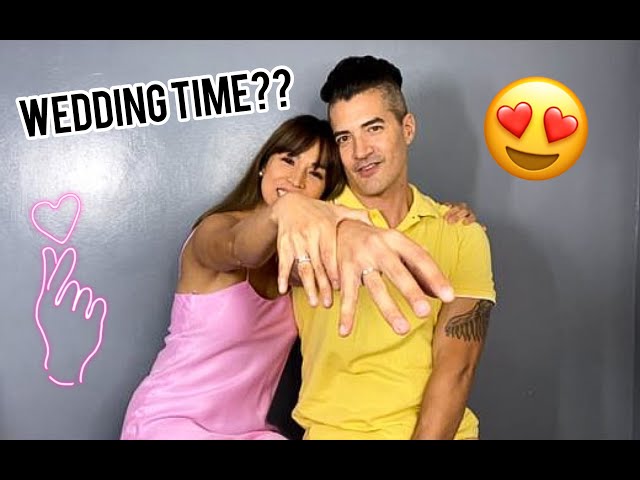 Aubrey and Troy also shared that people have been asking or urging them to get married, but they said that it wasn't "really on [their] list." "We always say, it's going to happen. Just because we know it's going to happen and we're not really in a rush… We're happy, we're good, we're satisfied with our relationship," she said.
However, Troy explained that their decision to get married was not because of the pressure from people around them, but because they want to dedicate their "next big adventure" to their children.
"Of course the kids, deep down, I know they want us to get married… And now that they're getting older, it has a little bit more meaning," he said.
Troy and Aubrey started dating in 2003 and have two children together – Hunter Cody was born in 2008, and Rocket was born in December 2018. Aubrey also has a son named John Maurice from a previous relationship. – Rappler.com