Eugene Lee Yang, Zach Kornfeld, and Keith Habersberger talk about how they found out about Ned's affair, how it has affected them, and what's next for their group
MANILA, Philippines – YouTube content creators the Try Guys have spoken up in detail about the cheating scandal of former member Ned Fulmer, a week after they announced his departure from the group.
Ned, who was known to be the group's resident family guy and who built a reputation for constantly mentioning his wife Ariel in videos, admitted to having a "consensual workplace relationship" in his own statement. Prior to his admission, he was apparently spotted by fans kissing one of their channel's producers at a club, with photos circulating online.
In a video posted to their YouTube channel on October 4, the remaining Try Guys Eugene Lee Yang, Zach Kornfeld, and Keith Habersberger spoke about the cheating scandal in more detail, explaining how they found out about it, and how it has affected them and their staff.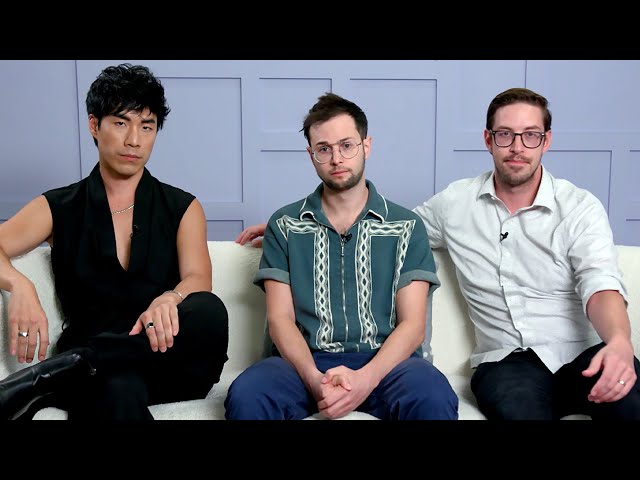 They said that they had no idea the affair was taking place and only learned about it from their fans on Labor Day weekend.
"Multiple fans alerted us that they had seen Ned and an employee engaging in public romantic behavior. We reached out to check on that employee, Ned confirmed the reports, and since confirmed that this had been going on for some time, which was obviously very shocking to us and we just want you to know, we had no idea this was going on," Keith said.
Eugene then said that over the next three weeks, they consulted with employment lawyers, corporate lawyers, and HR and PR professionals "in order to make sure we were taking all necessary steps."
"This is something we took very seriously. We refused to sweep things under the rug. That is not who we are, that is not what we stand for," Eugene said.
Zach added that they immediately took Ned out from all their work activities, including removing him from their upcoming releases and videos, as an HR professional conducted a review of the situation.
"Honestly I wanna give major props to our editing staff for how deftly they handled that," Zach said, while adding that they've deemed some of their videos totally unreleasable due to Ned's participation in them.
"That's a decision that's cost us a lot of money. We will not be able to recoup that money, but it's a decision we stand by proudly," Zach said.
Keith explained that following the review, they found Ned to have behaved in "conduct unbecoming" to their team, and they decided they could not continue to work with him.
He said that on September 16, the three of them signed an approval to remove Ned as a manager and employee of their team. However, they delayed the announcement in consideration of the people who were affected.
"While we consider this a company matter, there's just also a family at the center of this," Keith said.
'Deeply hurt'
Eugene, in an emotional turn, went on to say that the three of them had also been "deeply hurt" by Ned's actions.
"This is someone who we built a brand and a company with for eight years. We feel saddened, not only personally, but on behalf of our staff and our fans who believed in us," Eugene said.
Zach added that they may not be able to fully articulate the pain they feel from the situation, saying "it's hard to rewatch old videos that we love and are proud of. We're losing a friend, we're losing someone we built a company with, we have countless memories with."
Keith also came to the defense of their 20-strong staff, saying they don't deserve the negative attention the brand has been getting "'cause they didn't do anything."
"Our primary focus right now is that they feel comfortable and proud going to work. The work they do never ceases to astound us and frankly there is no world in which we could have navigated all this without them," Keith said.
Moving forward, they will be editing Ned out of videos that they've shot before the scandal blew up, including some branded videos that they've committed to.
"What we hope is that within this, there's also an opportunity for positive growth and better videos ahead. But it's gonna be hard. This whole thing is gonna be really fucking hard," Zach said, seemingly holding back tears.
Keith said that they have more to say, but for now, they are just focusing on producing "the best possible content" until the end of the year, and that they will see what the future of their channel is from there.
The Try Guys initially came together as a video series under Buzzfeed, where the members would test out all sorts of things – from lie detector tests, to labor pain simulations, to ladies' underwear. They left Buzzfeed in 2018 to form their own company and channel. – Rappler.com