Scott, Clint, Bob, and Dave Moffatt are returning to Rappler HQ for another Live Jam!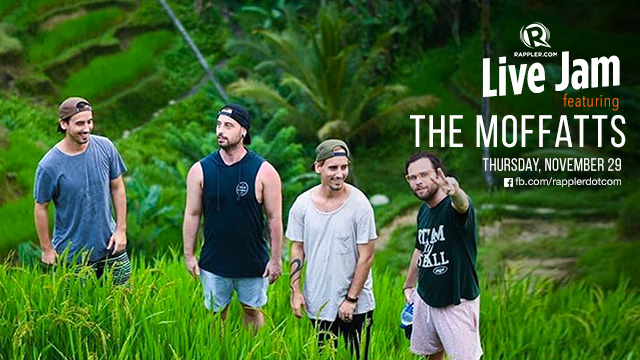 If you missed iconic '90s boy band The Moffatts, we've got good news for you – they're returning to Rappler Live Jam! 
Brothers Scott, Clint, Bob, and Dave Moffatt will be dropping by Rappler HQ on Thursday, November 29, a day before they perform at the New Frontier Theatre in Quezon City on November 30. 
It's going to be the first time for all 4 brothers to share the stage in Manila. They earlier performed in Cebu on November 23 as part of their reunion tour. 
Scott, Clint, and Bob Moffatt earlier dropped by for a Live Jam in February 2017. Dave Moffatt also performed live months later in May 2017.  
Best known for catchy '90s pop hits like "Miss You Like Crazy," "I'll Be There For You," "If Life Is So Short," and "Girl Of My Dreams," the foursome is sure to perform yet another memorable set live on Rappler. 
Watch the Live Jam performance of latest single, "So In Love," here:
Reconnect with the Moffatts – watch the rest of their Live Jam set list:
Miss You Like Crazy
Love
– Rappler.com