Catch Eunice, Jazz, EJ, and Tatsi on the Live Jam 'stage' again!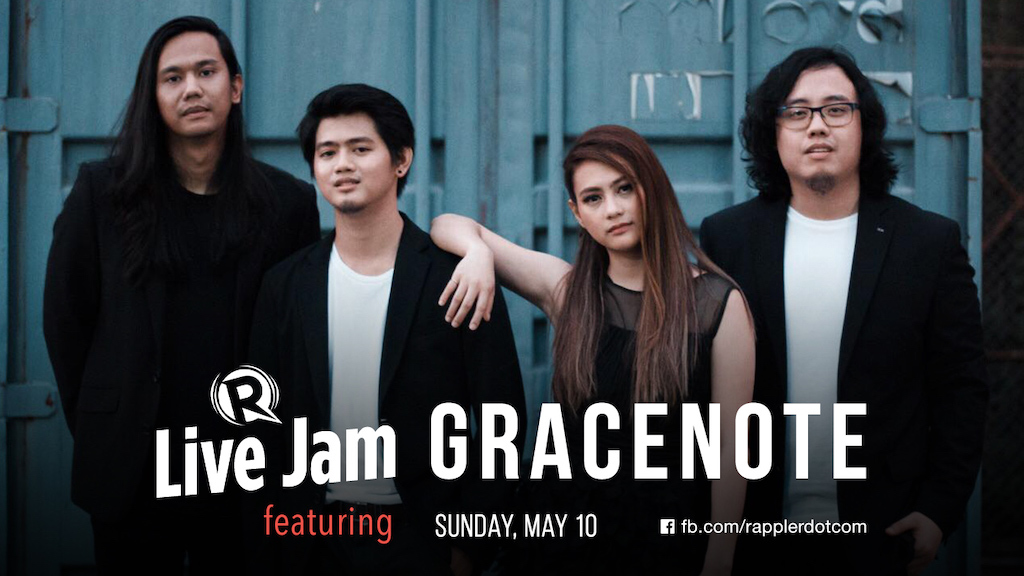 MANILA, Philippines – Gracenote makes a return on Rappler Live Jam – this time, playing from their homes.
The band, which includes Eunice Jorge, Jazz Jorge, EJ Pichay, and Tatsi Jamnague, first came together in 2008, and has since become a beloved fixture in the OPM scene with hits like "Minsan Lang Naman," "I Will Wait," and "Taciturn."
They've collaborated with several artists, including Yeng Constantino, Chito Miranda, and Abra, and performed in their first ever music festival in Singapore in 2018.
In February, the band released their newest album Small World. The 15-track record was produced by Nick Lazaro, and includes the carrier single "Kalawakan."
Catch up with Gracenote as they perform on Rappler's lockdown live jam on May 10! Bookmark this page or head over to fb.com/rapplerdotcom. – Rappler.com