Let Clara captivate you this Sunday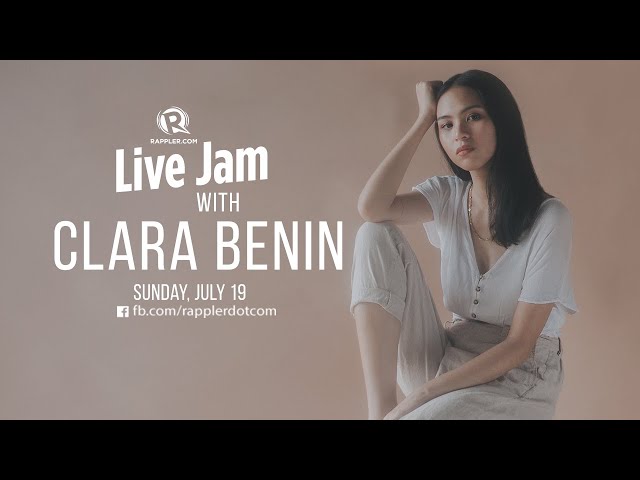 Clara Benin is bringing her smooth, soulful voice to Rappler Live Jam!
The singer-songwriter got her start at the Elements Music Camp, refining her craft under the mentorship of National Artist for Music Ryan Cayabyab, and OPM legends Joey Ayala and Noel Cabangon.
Clara released her debut album Human Eyes in 2015, followed by an EP, Riverchild. Her career continued to flourish in 2019, when she performed at the Zandari Festa, a music festival in Seoul, and participated in the third season of Coke Studio. In the same year, she released another EP, I Rose Up Slowly.
Her most recent song, "It's Okay," released on May 2, hopes to remind people to care for themselves and take time to process how they feel in these strange and uncertain times.
Catch Clara's performance on Sunday, July 19. Bookmark this page or head over to fb.com/rapplerdotcom. – Rappler.com