'The plots were rehashed, with each sequel dumping bits and pieces of an extended storyline more as an excuse to develop a profitable franchise,' writes Oggs Cruz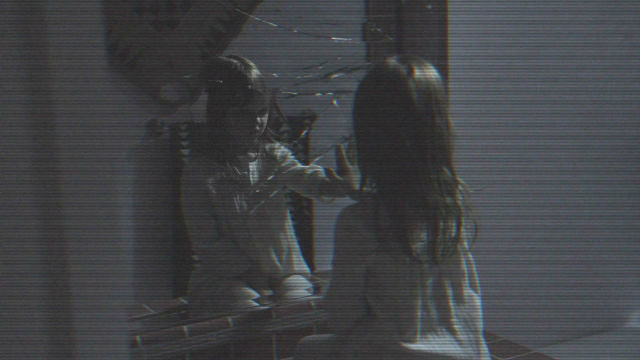 Oren Peli's Paranormal Activity (2007) is an exercise in borrowed ingenuity. It is a film that flew on the basis of a concept commercially tested by Daniel Myrick and Eduardo Sanchez's Blair Witch Project (2007) and ripened by several years of Hollywood horror films being eclipsed by their Japanese counterparts. 
Syndicated scam
Along came the sequels, which eventually turned Peli's successful experiment in frugal filmmaking into a syndicated scam. (Watch the trailer for 'Paranormal Activity: The Ghost Dimension')
The plots were rehashed, with each sequel dumping bits and pieces of an extended storyline more as an excuse to develop a profitable franchise. The scaring tactic remained the same, with found footage of mundane household routine paving the way for predictable spooks.
Aside from the minute movement in plot, the films expand the way the found footage are gathered. Paranormal Activity's home videos are replaced by IPhone clips or other video capturing devices that are current during the time of the sequel's release.
There is a discourse somewhere there, especially in how people's visual expectations are being shaped by technology. Such discourse however is more a byproduct of frustration of the sequels' creative bankruptcy than inspired experimentation in evolving aesthetics. 
Lowered expectations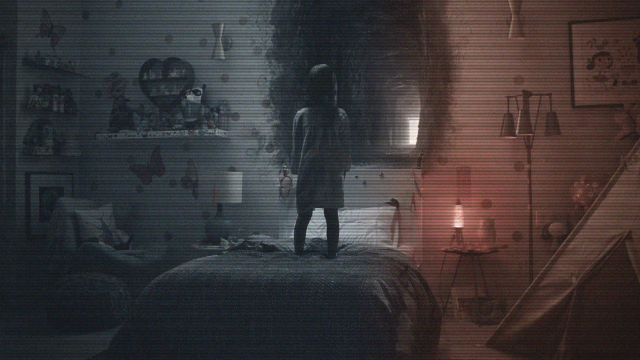 Given how lowered expectations have become because of how gratingly monotonous Paranormal Activity's sequels are, the bizarre attempts at novelty by Gregory Plotkin and his team of writers in The Ghost Dimension are pleasantly surprising.
The Ghost Dimension is claimed to be the final film in the staggered series that has completely lost all credibility. Somehow, Plotkin is coming from a desperate place wherein he is given a full range of options as to how to extend the franchise's life span for another try at the box office. The result is an audacious romp, one that maintains the stubborn insistence at found footage horror but goes the way of kitschy fiction by way of a camera that supposedly captures paranormal activity.
Plotkin's crafting is crude. The found footage from the unique camera is riddled with hilariously awful computer graphics which renders the film reliant on shock tactics than burgeoning terror.
After 5 iterations, the plot is overly familiar. A family finds a box of tapes that result in horrors that could have been avoided had the heads of the family used their collective brains than their clichéd stupidity.
Thankfully, The Ghost Dimension inches a bit further to a real conclusion, one that does not feel earned but at least fully terminates the inexplicable fascination with the titular paranormal activity that has gotten quite normal because of repetition. 
Still a bad film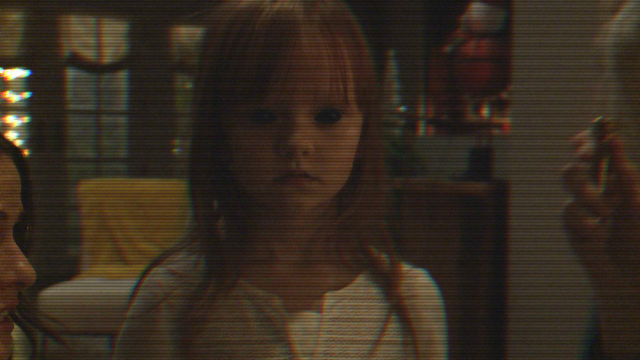 The Ghost Dimension is still a resoundingly bad film.
It is the type of film that can only satisfy the most gullible of the franchise's dwindling fan base. It is funnier than it is scary, yet it isn't funny enough to be worth the wasted time at being tested for patience. – Rappler.com 
Francis Joseph Cruz litigates for a living and writes about cinema for fun. Thefirst Filipino movie he saw in the theaters was Carlo J. Caparas' 'Tirad Pass.' Since then, he's been on a mission to find better memories with Philippine cinema. Profile photo by Fatcat Studios