There's certainly been enough talk about gender equality in the film industry, so it seems worth verifying if the size of their checks actually matches their volume of the rhetoric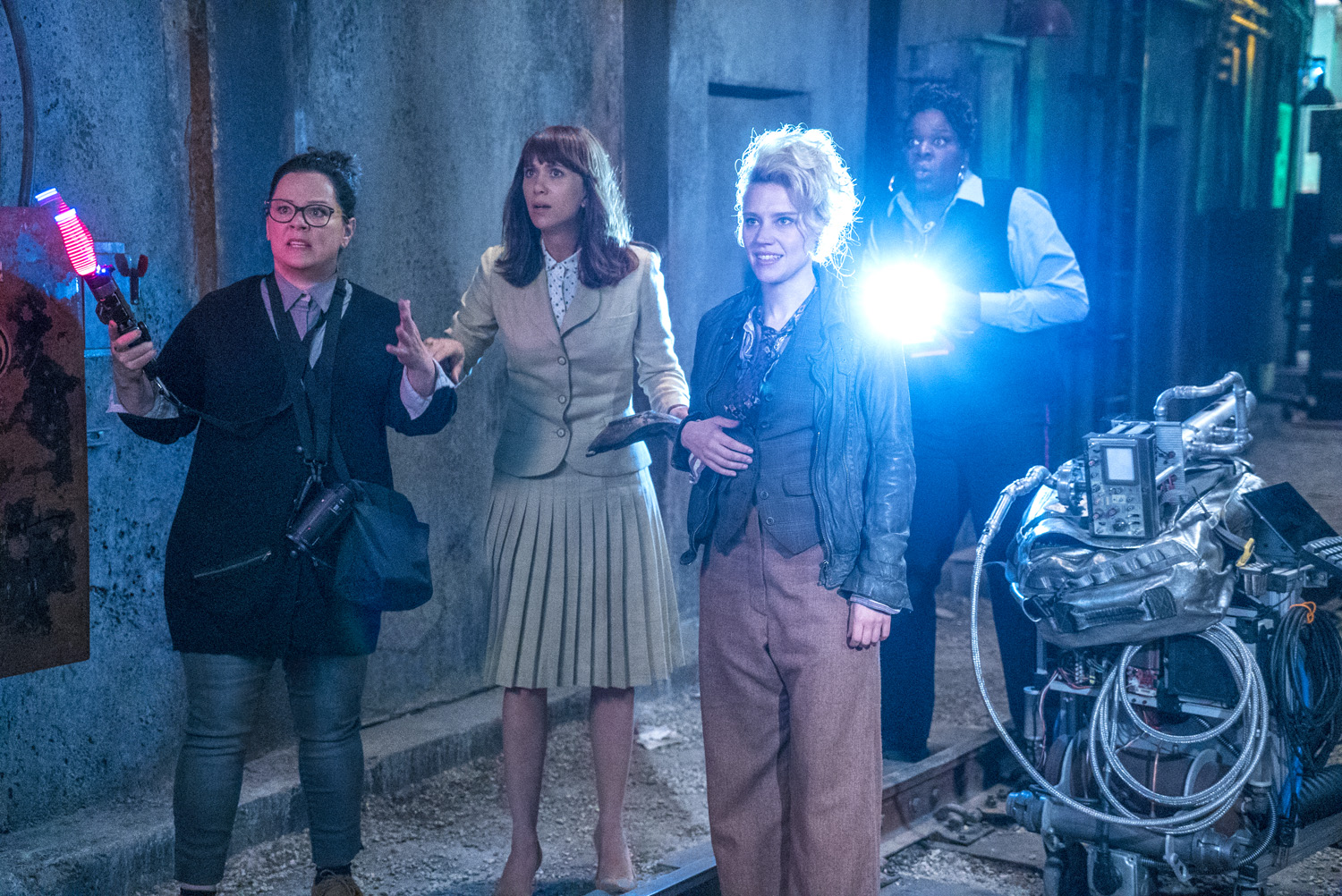 When Paul Feig announced that he had taken over the long-dormant Ghostbusters franchise, he sent seismic shocks across the perspiratory Internet by recasting the new team as entirely female. This has become something of a formula for the Freaks and Geeks creator: his past 3 movies have all been female-centric reimaginings of traditionally male genres.
Ghostbusters is his fourth and most ambitious attempt to flip gender stereotypes, and although it's a weaker narrative than either Spy or Bridesmaids, it's likely the one to attract the most eyeballs at the box office.
Ghostbusters is the most tangible recent example of Hollywood's growing confidence with stories about women. As mainstream movies are fundamentally money-making businesses, it's instructive to see how the budgets for these efforts have changed over the years.
There's certainly been enough talk about gender equality in the film industry, so it seemed worth verifying if the size of their checks actually matched their volume of their rhetoric.
In preparing for this piece, we sourced publicly-available data from various online references such as BoxOfficeMojo, TheNumbers, and IMDB, compiling the budgets and revenues of the top 100 highest grossing movies each year, from 2005 to 2015.
We looked at a dataset of 1,100 movies, and highlighted those that had a female lead character or had an ensemble that was predominantly female. In total, we found 269 movies that met the criteria. All figures are in USD and were adjusted to take the average annual rate of inflation into account, and you can view the compiled data in worksheet form here.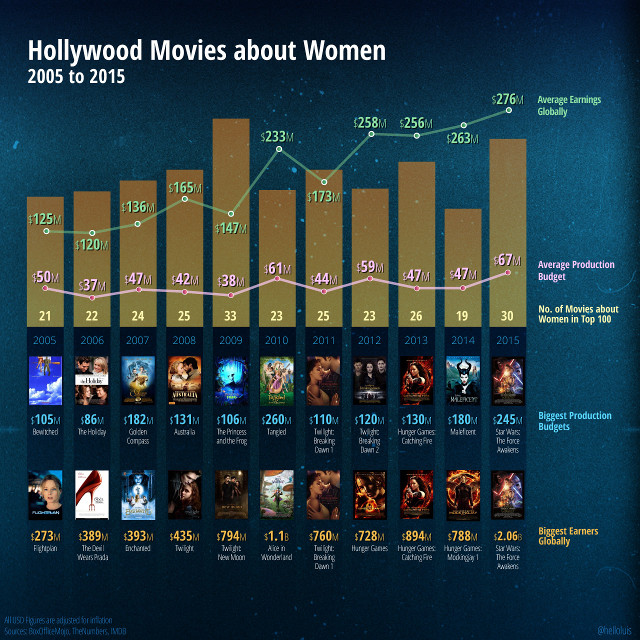 Biggest budgets and biggest earners
In 2005, only 22 out of the top 100 biggest movies were about women.
That number had grown to 30 by last year, and although 30% growth is itself significant, the difference in budgets and earnings tell an even more emphatic story.
2005's most expensive female-led movie was the Nicole Kidman romantic comedy Bewitched, which cost an adjusted $105M to make and sold a little over $200M in tickets worldwide.
Meanwhile, 2015 saw Star Wars: The Force Awakens, a colossal tentpole movie which cost a heartstopping $245M to produce, has surpassed the $2B mark in global earnings, and featured the relatively unknown actress Daisy Ridley at its center.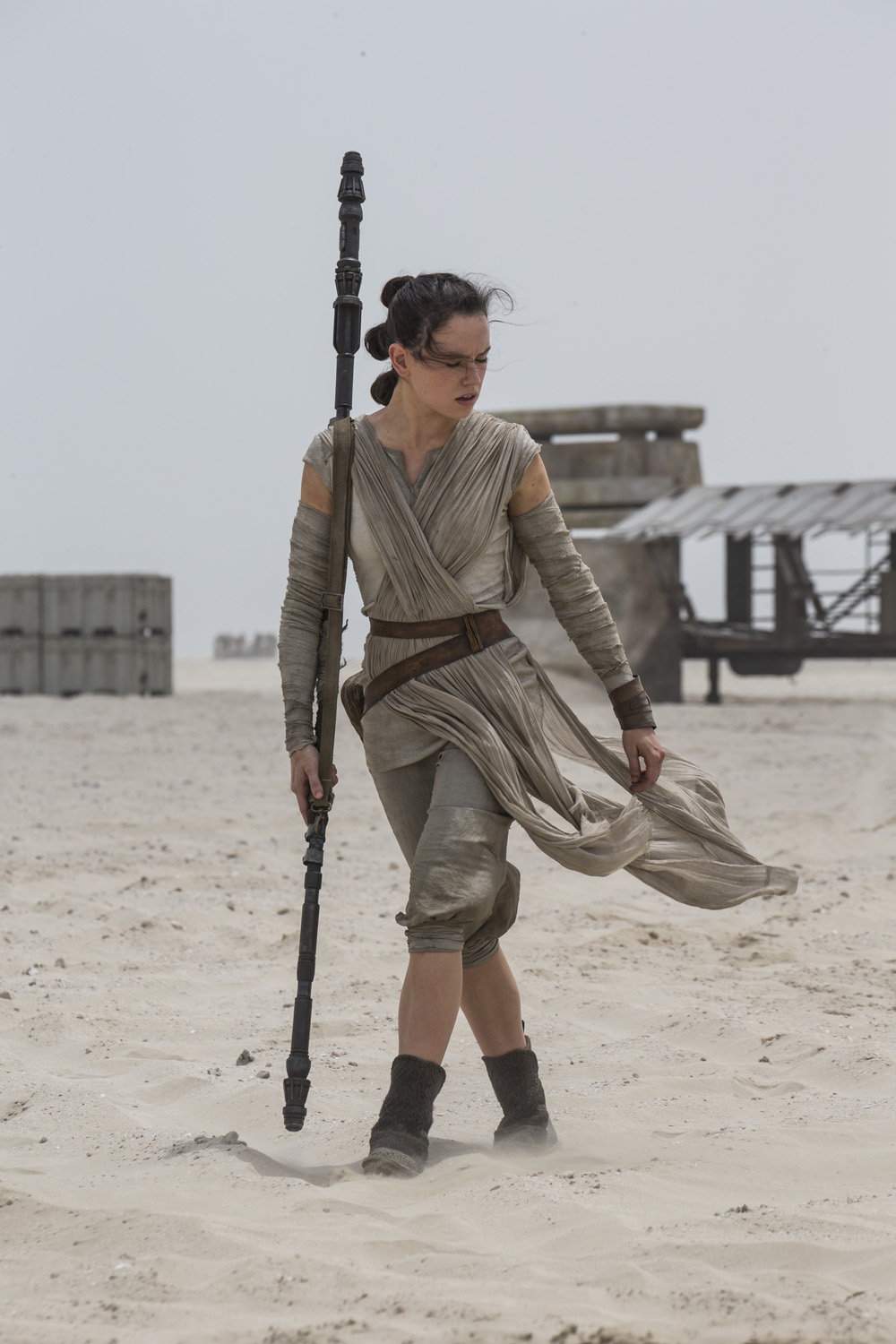 What's perhaps most interesting about these numbers is that while the average budget for movies about women has increased only about 20% over the past 11 years, the average earnings have more than doubled.
There is also a very marked tendency for Hollywood to place the most amount of money on the safest bets.
Nicole Kidman and Jennifer Lawrence both appear multiple times amongst the movies with the highest budgets, as do Kristin Stewart and Milla Jovovich – although one could argue that this was due to the popularity of their respective franchises and not their star power necessarily.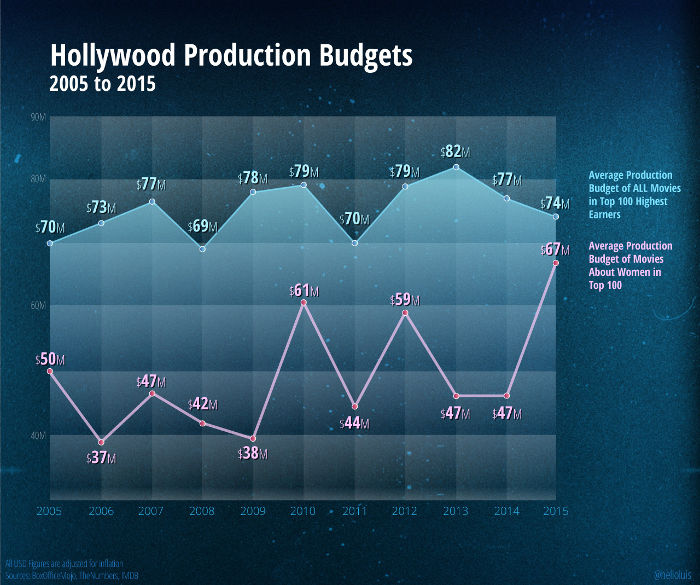 Budget comparison
It's easy to interpret the graph above as empirical evidence that movies about women are funded significantly less than the average (at times over 50% less), but it should also be noted that until about 7 or 8 years ago, the average female-led movie often didn't require a large budget to begin with.
In 2006, the top grossing female-led movies included The Devil Wears Prada ($35M budget), The Break-Up ($52M budget), and Dreamgirls ($80M budget), none of which required the funding of say, Pirates of the Carribean: Dead Man's Chest ($225M), which was that year's biggest movie.
The average budget for a Top 100 contender has not changed significantly over the past 11 years, oscillating between $70M and $80M. On the other hand, the budget for female-led movies have fluctuated strongly over that same period.
2006 saw the lowest average budget at $37M, owing to a batch of low-budget horror movies that were released en masse that year. (When a Stranger Calls, Silent Hill, The Hills Have Eyes, Texas Chainsaw Massacre: The Beginning, and The Grudge 2 were all produced for an average $25M a piece.)
The next lowest year was 2009, although the biggest contributor to that result was the once-per-generation outlier Paranormal Activity, which cost only $15,000 to make and went on to earn $200M at the box office.
That was immediately followed by a sharp surge upwards in 2010, due to the combination of colossal Disney princess budgets – Alice in Wonderland ($202M) and Tangled ($260M) – and the star power of Angelina Jolie (Salt, $110M), and Sarah Jessica Parker (Sex and the City 2, $101M).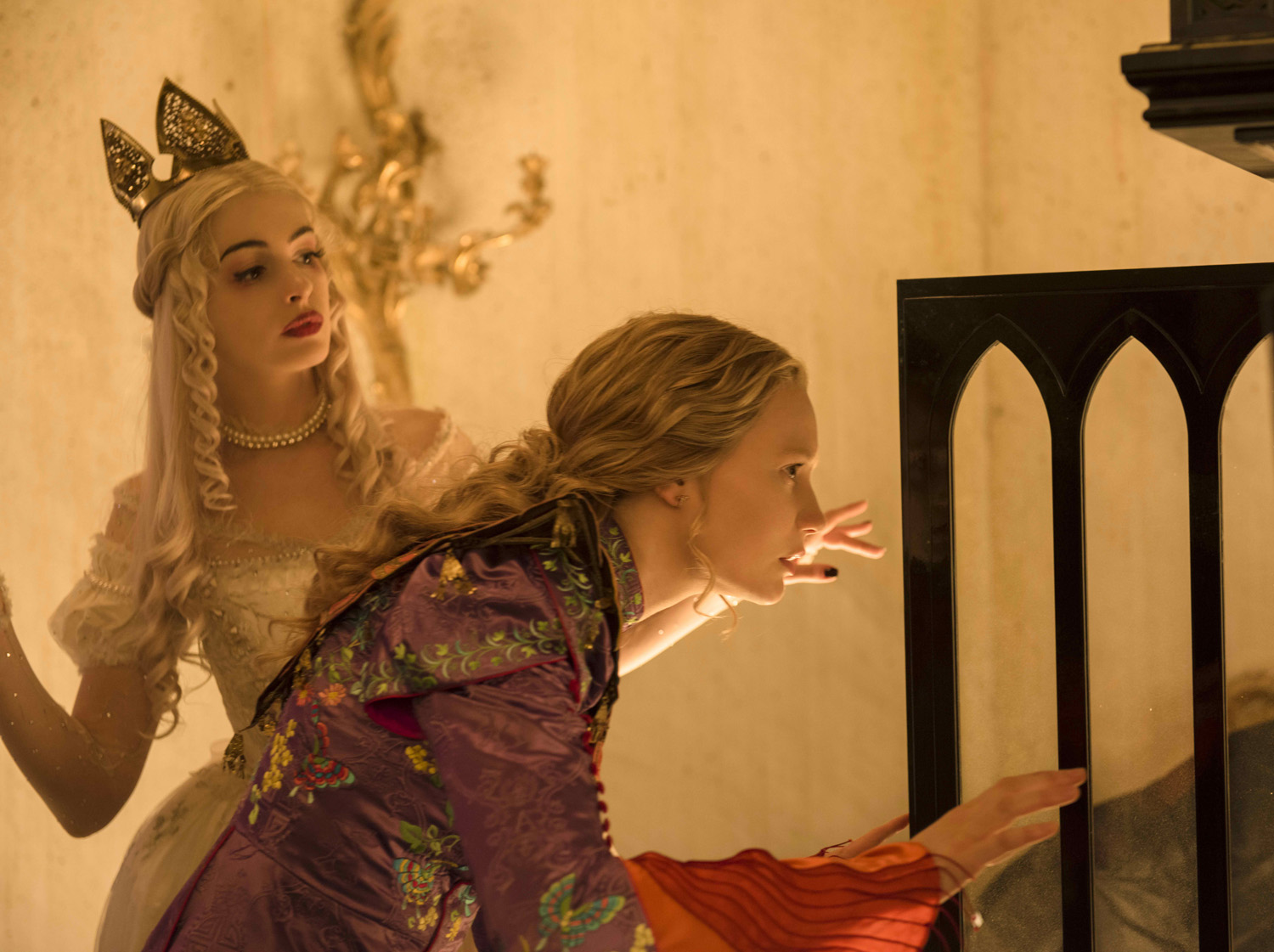 There are some caveats though. For starters, it's easy to make the argument that Alice in Wonderland's massive funding was due to the fact that it was a Tim Burton/Johnny Depp vehicle. At best, it was a prime example of Hollywood hedging its bets, and at worst, it's a movie purportedly about women, but using men to market it.
Tangled's funding story is similarly anomalous. At $260M, it's the second most expensive movie ever made, after James Cameron's $400M Titanic, itself a female-led film. By most accounts, about $100M of Tangled's reported budget was spent on two earlier failed versions of the film that never saw celluloid.
In 2012, the average budget surged again, this time on the back of the ever-popular Twilight: Breaking Dawn Part 2 ($120M), the first Hunger Games installment ($78M), the Pixar movie Brave ($185M), Ridley Scott's Prometheus ($130M), and a second Kristen Stewart movie – Snow White and the Huntsman ($170M).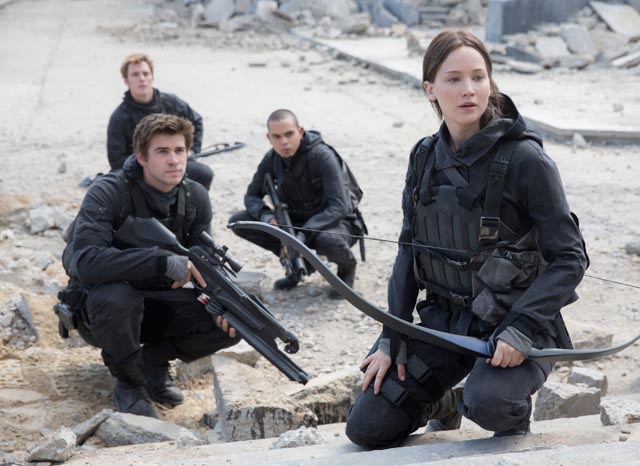 Regardless of Stewart's current status in the industry, her five year run from 2008 to 2012 is one for the record books. The six movies she headlined during that period brought in $3.8B in sales worldwide, a number that is about $200M north of the combined earnings of the 5 Marvel movies (Iron Man 1 & 2, Thor, Captain America, The Avengers) that came out during that same period.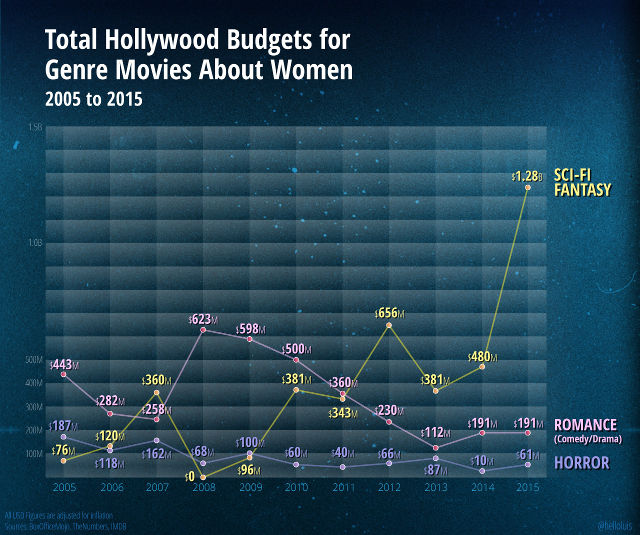 Romance, horror, and sci-fi/fantasy
Although not included in the analysis, we sampled movies as far back as 2000 in order to contextualize some of our findings. The highest-grossing female-oriented film of 2000 was rather predictably a romantic comedy starring Helen Hunt and Mel Gibson, aptly titled What Women Want. One can only hope that it actually was.
Since then, there's been a marked decrease in total spending on romance out of Hollywood, which peaked in 2008 with movies like Four Christmases ($80M), Forgetting Sarah Marshall ($30M), and the first Sex and the City movie ($65M), and has declined consistently since, bottoming out in 2013 with a handful of modest entries like Safe Haven ($28M).
The horror genre has never been heavily-funded by Hollywood but it too has seen a steady decline in budgets. From $187M total spent on horror productions in 2005 (The Ring Two, The Skeleton Key, House of Wax, amongst others), funding has shrunk to just $61M by 2015 (Guillermo del Toro's Crimson Peak, M. Night Shyamalan's The Visit).
Sci-fi and fantasy have long been testosterone-driven movie categories (Ellen Ripley notwithstanding), and it's with these twin genres more than any other where the shift in Hollywood's spending is the most dramatic.
The much-maligned Aeon Flux was the sole female-led sci-fi/fantasy released in 2005, but that number grew to three movies in 2007, and six by 2012. By 2015, eight major sci-fi/fantasy motion pictures were led by females, among them Mad Max: Fury Road ($150M), Tomorrowland ($190M), Terminator: Genisys ($155M), and Jupiter Ascending ($176M).
Denouement
Although the data shows that Hollywood is funneling more of its cash into female-led films, it's worth mentioning that these trends are a reflection of audience tastes more than the risk appetite of movie executives.
There's no organized effort within the industry to develop more scripts with female characters or, more broadly, to encourage moviegoers to rethink their gender biases. It's all happening organically.
For such an outwardly liberal ecosystem, Hollywood is relatively conservative with its bets. If it makes money on certain types of movies, it'll continue to make more.
To put it succinctly: if you want more films about women, then you need to keep watching them. – Rappler.com
The author would like to thank KB for the research assistance.