'It is 'Train to Busan's' preoccupation with morally complex characters that makes it enduring despite its narrative being contained within very confined spaces,' writes Oggs Cruz
In Yeon Sang-ho's Train to Busan, the titular mass transport vehicle serves as an apt and very literary setting for an exhilarating morality tale that pits humanity's fragile virtues and delicate principles with a ferocious catastrophe.
Zombie infestation
The catastrophe here is a zombie infestation, one that has spread throughout Korea with disarming swiftness, crippling almost all of the country's infrastructure, except for the train that fortuitously left the station at the right time, except that one infected straggler managed to stowaway.
What starts out for workaholic fund manager Seok-woo (Gong Yoo) as an innocent trip to visit his ex-wife as a birthday gift for his daughter Soo-an (Kim Soo-an) turns out to be a struggle for survival when the zombies inside the train start multiplying, and the survivors start dwindling, becoming more and more desperate and vicious against each other. Along with the father and daughter duo is a collection of other passengers, all of whom also represent an entire spectrum of ethical competencies. 
It is Train to Busan's preoccupation with morally complex characters that makes it enduring despite its narrative being contained within very confined spaces.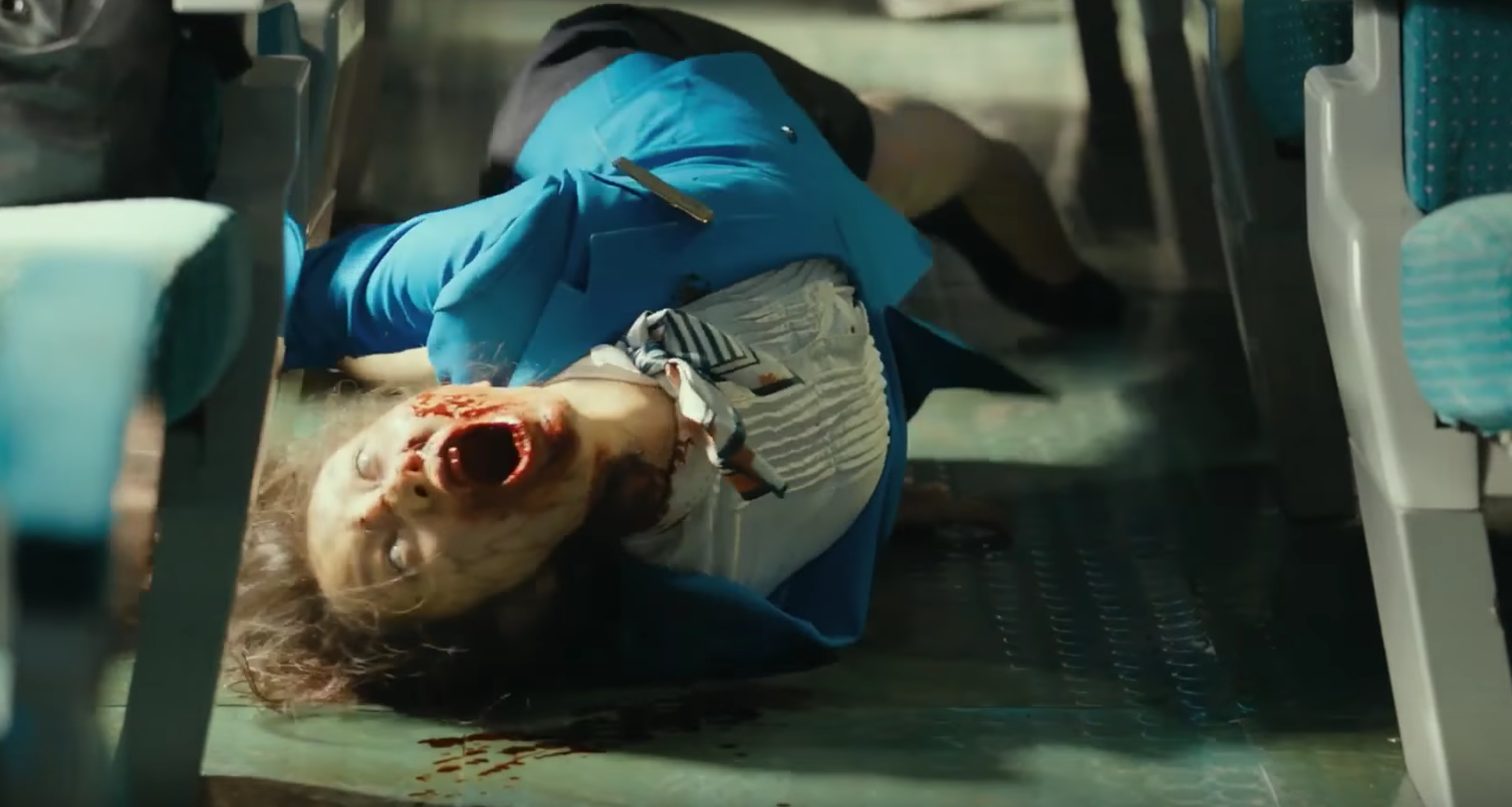 Yeon's action set-ups are all thrilling, most especially the ones in the middle where the main characters are forced to get past several compartments to rescue their loved ones. However, the interactions among the characters, resulting from the diminishing of the chances for survival, raise the stakes even further, adding fuel to the immense emotions that are already part and parcel of the survival tale that relies so instinctively on very critical decisions.
Streamlined storytelling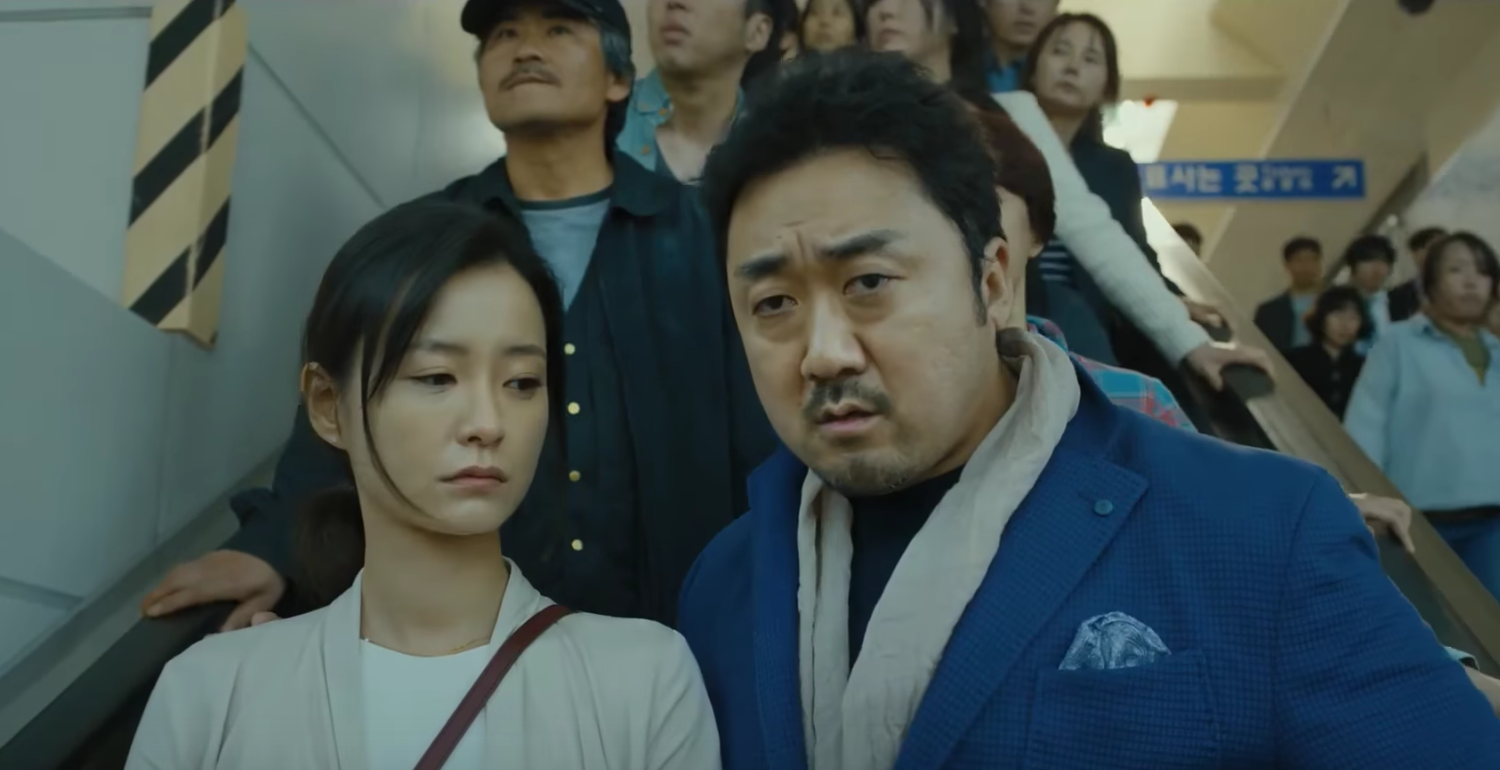 It is enough that the audience knows that the big and burly fighter (Ma Dong-seok) is an expectant father and that his wife (Jung Yu-mi) is dependent on his protection, that a high school athlete (Choi woo-shik) is also secretly in love with his number one fan (Ahh So-hee), that the two elderly sisters are differentiated by their capacity for kindness, and that a corporate official is unscrupulous when it is his life, which he deems more important than the rest, that is on the line.
Yeon doesn't waste time peppering characters with unnecessary details.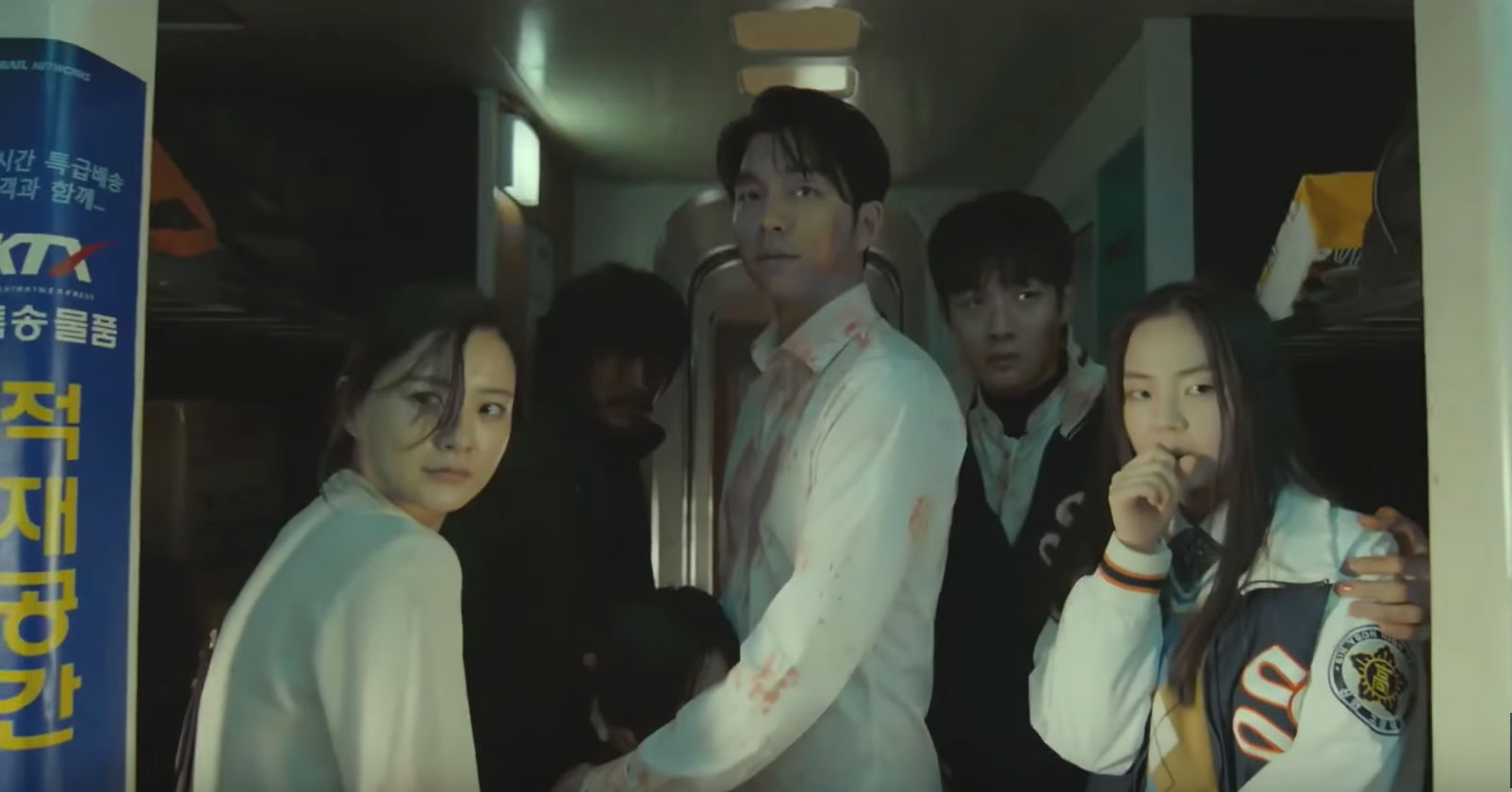 In fact, he introduces most of the characters in one judiciously plotted sequence that reveals enough just so that their respective fates in the midst of all the immediate danger become worth the time, stress and effort. As the movie speeds through all of its brilliantly designed perils, the characters develop personalities that are worth more than idle dialogue.
It is this very essential simplicity that turns Train to Busan into such a feat of streamlined storytelling, with character development going hand in hand with the ingeniously engineered succession of increased tension and urgency.
Championing hope
Even with all the cleverly trimmed characterizations, Train to Busan doesn't lack the requisite heart to sustain interest despite the gritty showcase of humanity at its most ruthless and self-serving. The film is as much invested in humanity's potential for kindness, compassion and devotion as it is in its capacity to abandon all forms of decency all in the name of survival.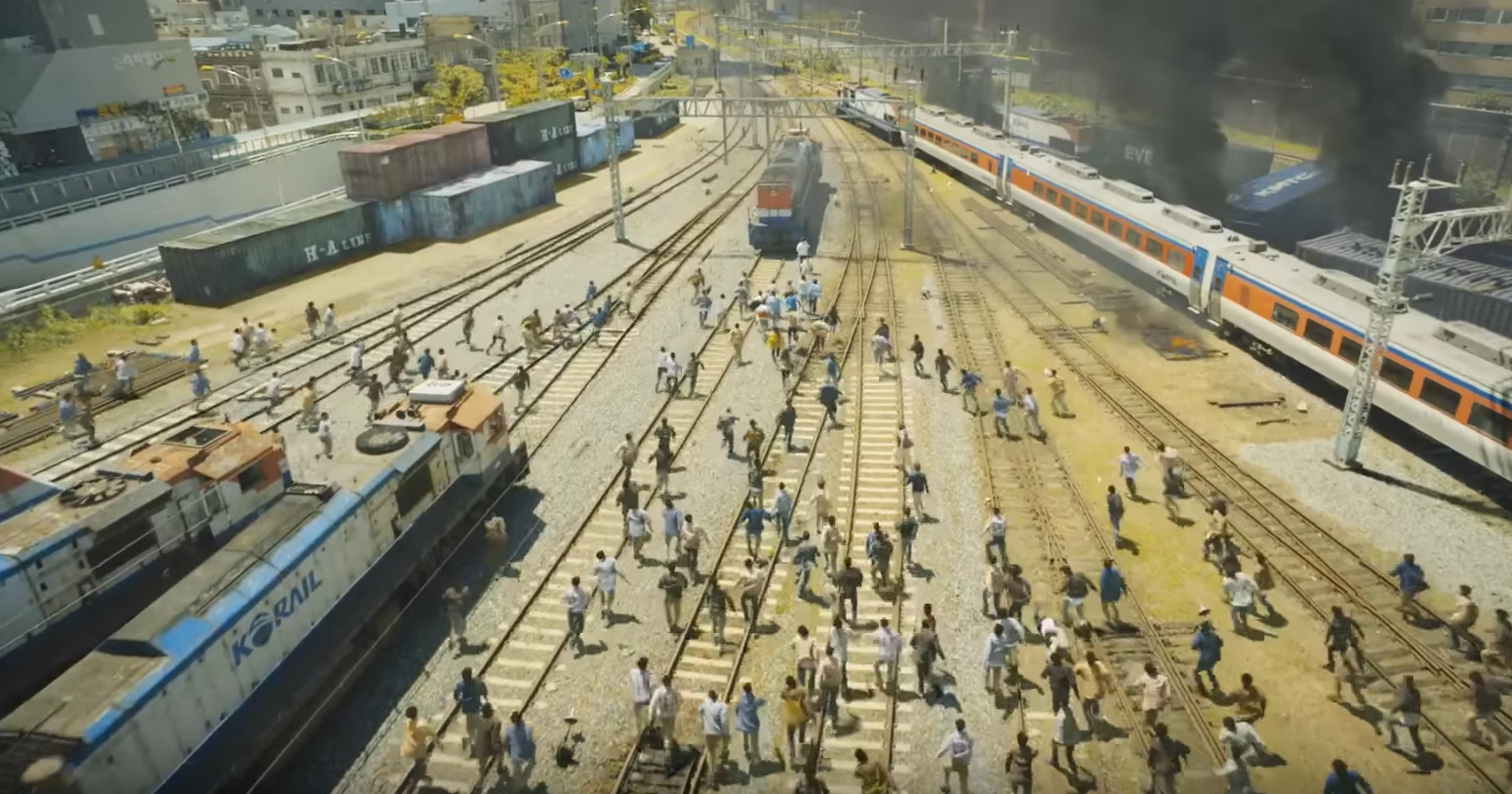 As it turns out, the film champions hope, with its ending focusing on the final and most crucial test on humanity that has seen itself both at its worst and its best during that eventful train ride to Busan. At the end of the day, it is love, expressed through the saddest of songs, that will separate us from all the world's monsters. – Rappler.com 
Francis Joseph Cruz litigates for a living and writes about cinema for fun. The first Filipino movie he saw in the theaters was Carlo J. Caparas' 'Tirad Pass.' Since then, he's been on a mission to find better memories with Philippine cinema.