This is AI generated summarization, which may have errors. For context, always refer to the full article.
Chloe Grace Moretz and Jamie Blackley reach out to Filipino fans to support the story of a young girl who has to make the hardest choice of her life
MANILA, Philippines – If you must choose between life or death, would you give up?
That is the question faced by one young girl in the upcoming film adaptation of young adult novel If I Stay, opening in the Philippines on September 3.  
Watch the new trailer here: 
Gayle Forman's best-selling novel If I Stay has been widely well received and has amassed a huge following, with many fans anticipating the film release.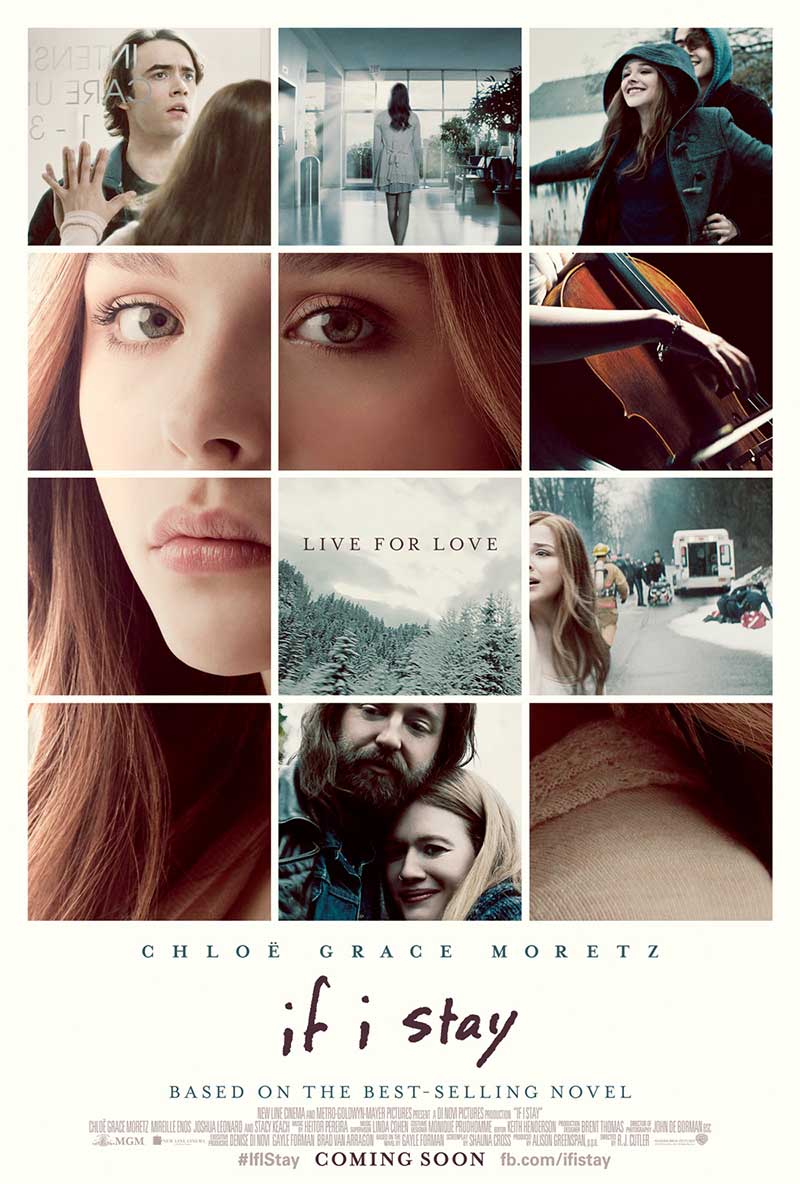 With movies of the romantic YA genre, it is important to reach out to the target audience, particularly through social platforms like YouTube- and it looks like Filipino fans of of the novel are in for a treat as lead stars Chloe Grace Moretz and Jamie Blackley personally invite the Philippines to watch the flick in the video below.
Portrayed by Kick-Ass star Chloe Grace Moretz, If I Stay follows the life of Mia Hall as her world is suddenly turned upside down following a devastating car accident.
A budding musician, 17-year-old Mia is a seemingly normal teenage girl, struggling with what she believes is her biggest decision: to follow her passion at the renowned Juilliard School or to follow a different path –one paved by the love of her life, her boyfriend Adam (Jamie Blackley, Snow White and the Huntsman). 
What should have been a standard family car ride home, however, ends with Mia's life hanging between life and death, and for one day, Mia is faced with what is now her biggest decision: to stay or to go. Watch the trailer below:
The film will also feature the talents of Mireille Enos (World War Z), Joshua Leonard (Higher Ground), and Stacy Keach (Nebraska), who play Mia's family members. 
Upcoming star Liana Liberato (Stuck In Love), Aisha Hinds (Under The Dome), Jakob Davies (Once Upon A Time) and Gabrielle Rose (Continuum) will also appear as supporting characters in the film. 
If I Stay will be directed by the Emmy award-winning R.J. Cutler, whose work includes documentaries The War Room, The September Issue and the ABC TV series Nashville. Cutler will direct the film based on a screenplay of the novel written by YA author Shauna Cross, however Forman will serve as an executive producer of the film. 
Are you a fan of Forman's best-selling novel? Thinking of watching the film adaptation? Let us know in the comments below. – Rappler.com