'Roadrunner: A Film About Anthony Bourdain' will show how the world-renowned chef, author, and traveler 'lived his life unabashedly' around the globe
Focus Features dropped the first official trailer of Roadrunner, an intimate film documentary on the life and legacy of the late chef, writer, host, and traveler Anthony Bourdain.
The emotional trailer for Roadrunner: A Film About Anthony Bourdain was released on Thursday, June 3. It shows how Bourdain "lived his life unabashedly," taking viewers behind-the-scenes at how "an anonymous chef became a world-renowned cultural icon."
The documentary will feature footage from Bourdain's adventures around the world, including current interviews with friends and fellow chefs.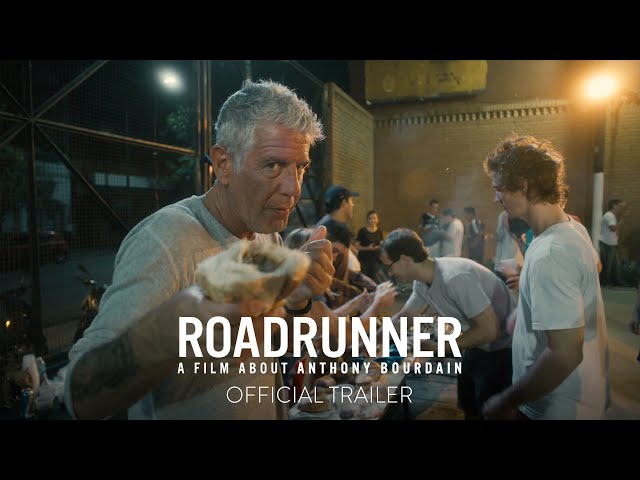 "It's not where you go. It's what you leave behind… this unflinching look at Bourdain reverberates with his presence, in his own voice and in the way he indelibly impacted the world around him," the trailer's description wrote.
Roadrunner is directed by Oscar-winning filmmaker Morgan Neville, who won the Oscar for Best Documentary Feature in 2014 for 20 Feet From Stardom. It will be executive produced by CNN Films and HBO Max.
The film is slated for a US theatrical release on July 16, 2021. It will also be aired on CNN and on HBO Max at a later date. Neville's documentary is also set to premiere at New York's Tribeca Film Festival on June 11.
The documentary comes three years after the sudden death of Bourdain in June 2018. Bourdain committed suicide while traveling in France for his Emmy-winning travel show Parts Unknown. He was 61 years old.
Bourdain also hosted other travel and cultural shows, such as No Reservations and A Cook's Tour. He is also known for his book, Kitchen Confidential: Adventures in the Culinary Underbelly.
A gifted storyteller, Bourdain explored haute cuisine and street food alike in his travels, passionately encouraging viewers to "eat and drink with people without fear and prejudice." – Rappler.com