The master workshops will be conducted by industry heavyweights such as award-winning playwright Ricky Lee, director Jose Javier Reyes, and more
The Cinemalaya Institute is welcoming future filmmakers to the industry by holding multiple workshops headed by industry heavyweights such as award-winning playwright Ricky Lee, acclaimed writer and director Jose Javier Reyes, and many more.
Lee's scriptwriting workshop of veteran playwright is slated from June 9 to August 4. The workshop encourages and explores new ways of storytelling in this time of pandemic.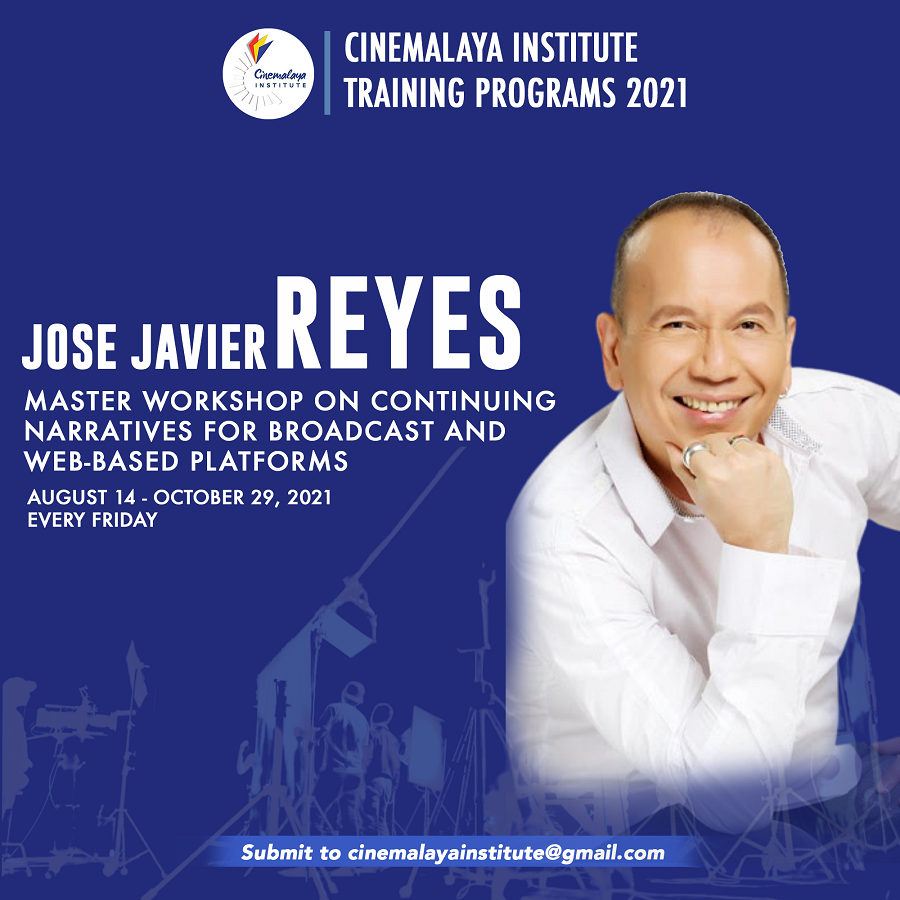 Reyes' master workshop on continuing narratives – which will be from August 14 to October 29 – aims to introduce and train writers in the conceptualization and rendition of continuing series following the Korean template.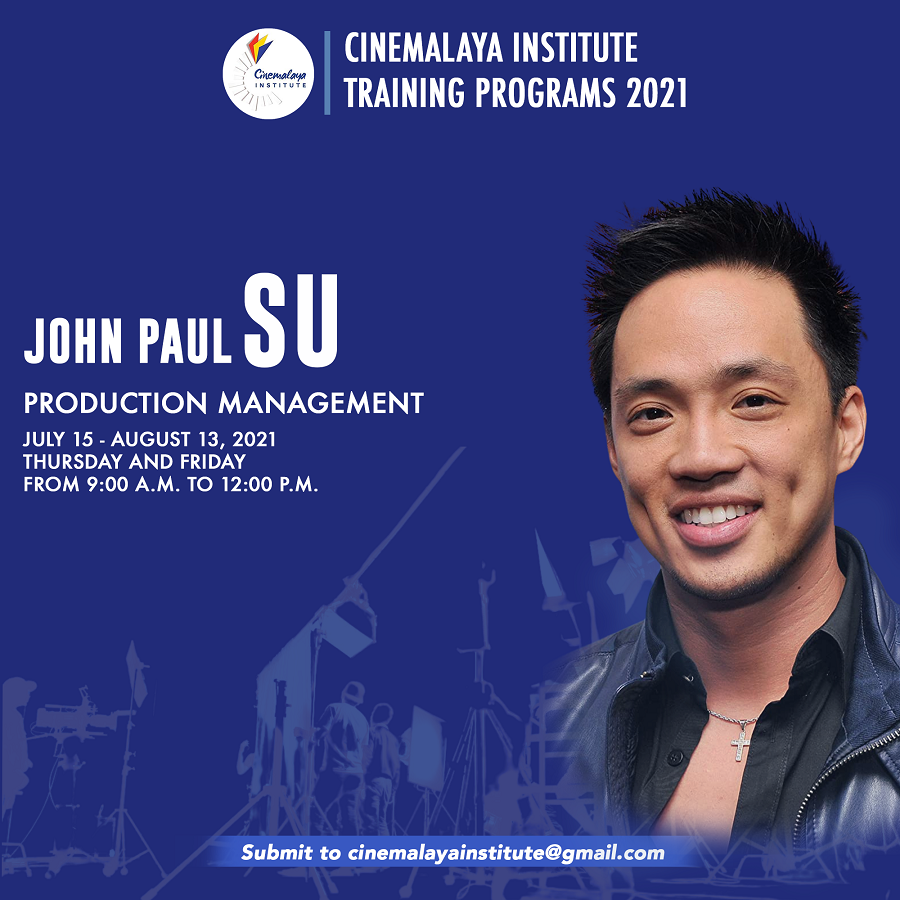 The production management workshop, to be conducted by John Paul Su, will teach the fundamental skills needed to manage a film production while examining the various professional practices in order to help filmmakers develop their production book. This will be held from July 15 to August 13.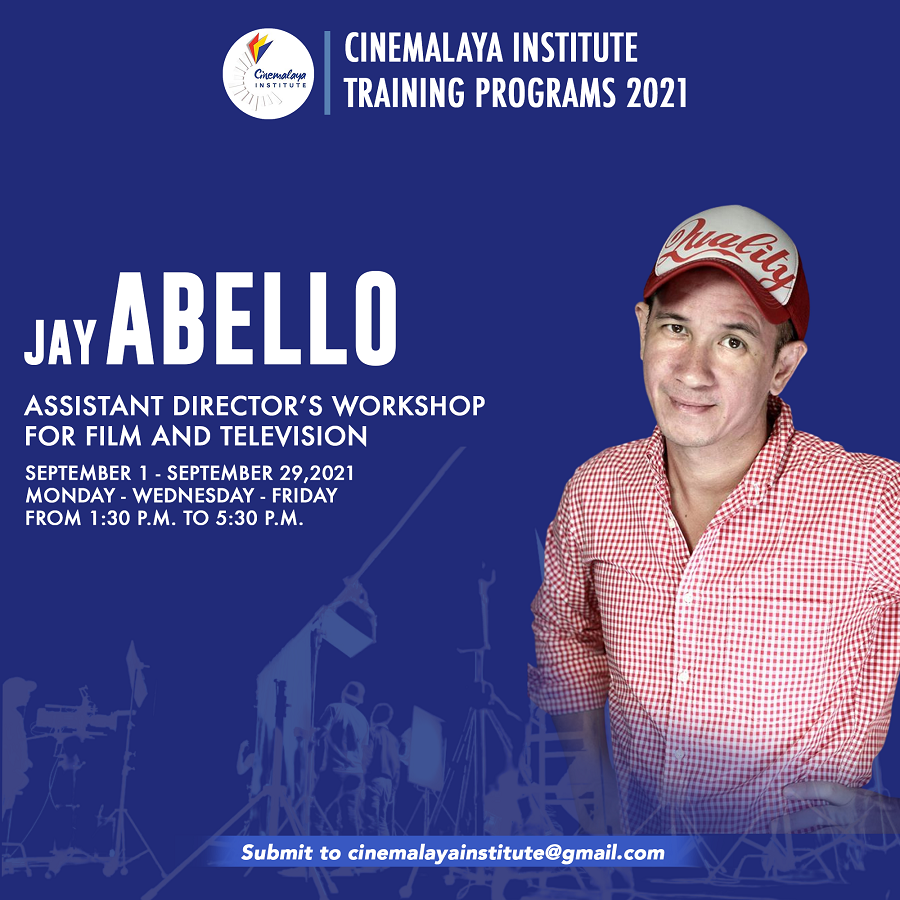 Jay Abello's assistant director's workshop from September 1 to 29 is for production people who want to become professional ADs. Instead of years of training, this course will propel them a few notches higher and will give them the necessary knowledge about being one of the most important roles and positions in a production, the AD.
It's been more than a year since the COVID-19 pandemic, and even the Philippines' own Cinemalaya Institute wasn't spared from its dire effects; the Institute's series of masterclass workshops were all canceled last year.
In 2015, the Institute was established under the arm of the Cinemalaya foundation with the aim of educating, training, and accrediting practitioners in the key aspects of film production. It aims to train the next generation of filmmakers in order to ensure the sustainability of Cinemalaya as the leading independent film festival in Asia.
Interested individuals can submit their application to cinemalayainstitute@gmail.com. The deadlines for submission are on August 20 for Assistant Director program; July 2 for Program Management; and July 23 for the Master Workshop on Continuing Narratives.
For more information, visit the Cinemalaya website or follow the official Facebook accounts of Cinemalaya, Cinemalaya Institute, and CCP. – with reports from Adrian Soriano/Rappler.com
Adrian Soriano is a Rappler intern.