Lin Manuel-Miranda will write the songs for the new animated feature, which is about the Madrigals, a magical family from Colombia
Disney released on Thursday, July 8, the teaser trailer for their upcoming animated musical film, Encanto.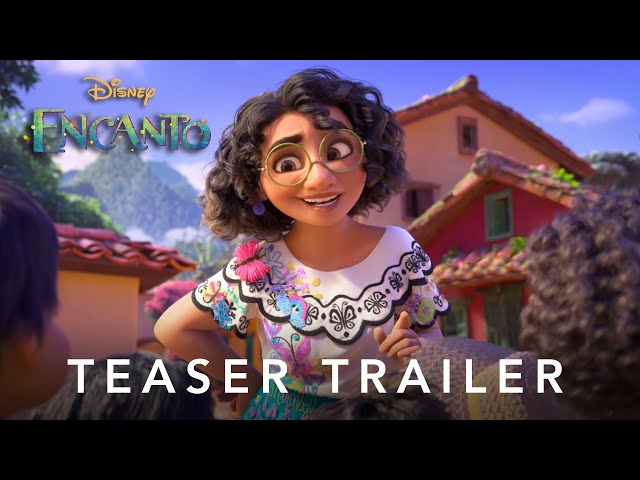 The minute-long teaser introduces viewers to the Madrigals, a family who lives in a colorful town hidden deep within the mountains of Colombia. The Madrigals, however, are not your run-of-the-mill family, as each member possesses "exceptional, fantastical, and magical" powers such as super strength, shapeshifting, and plant manipulation.
The only exception is 15-year-old Mirabel, who seems to lack any sort of unique power and is struggling to fit in with the rest of her family.
Brooklyn Nine-Nine's Stephanie Beatriz lends her voice to lead protagonist Mirabel. In an Instagram post, she shared that, for her, playing the character is a "dream come true, a wish my heart made as soon as it knew what dreams and wishes were."
"I'm Colombian on my father's side, and playing this role fills me with immense pride. Can't wait for you to see the movie this November!" she said. 
In describing Mirabel, Beatriz said that she is "a really funny, loving character who also deeply yearns for something more. She's also not afraid to stand up for what she knows is right – something I love and relate to very much."
The rest of Encanto's cast features mostly actors and actresses of Latin American descent, including María Cecilia Botero, Wilmer Valderrama (That '70's Show), Adassa, Diane Guerrero (Orange is the New Black), Mauro Castillo, Angie Cepeda (Love in the Time of Cholera), Jessica Darrow, Rhenzy Feliz (Marvel's Runaways), and Carolina Gaitan.
The film's songs will be written by Lin Manuel-Miranda, the man behind Broadway musical Hamilton and In the Heights. Miranda said in a tweet that he has been writing the film's songs for the past four years.
Encanto is directed by Byron Howard and Jared Bush, who both worked on Zootopia. Encanto is set to premiere in US theaters on November 24, 2021. – with reports from John Patrick Magno Ranara/Rappler.com
John Patrick Magno Ranara is a Rappler intern.