The 3-week horror event will hit Netflix starting on July 2 with 'Fear Street Part 1: 1994'
Netflix released the official trailer for the upcoming Fear Street trilogy on Thursday, June 10.
Following the release of the official teaser on Wednesday, May 19, this trailer dives deeper into the gruesome history that continues to terrorize Shadyside from generation to generation.
The 3-minute video for the highly anticipated trilogy event opens with the people in Shadyside having fun and going on adventures. Accompanied by a creepy and slowed-down rendition of Gloria Gaynor's I Will Survive, the trailer then transitions into a sinister and dark atmosphere.
When the people of Shadyside begin to fear for their lives once more because of a mysterious presence, a group of teenagers try to take on this evil force in order to end the curse that has been plaguing the town for the past 300 years once and for all. Together, they also ask for the help of C. Berman (played by Community's Gillian Jacobs) who is said to be the only survivor from the brutal events that transpired back in 1978.
The trilogy event, based on the beloved horror book series by R.L. Stine, stars Stranger Things cast members Sadie Sink and Maya Hawke, Olivia Welch (Unbelievable), David W. Thompson (Gotham), Benjamin Flores Jr. (Rim of the World), Kiana Madeira (Dark Matter), and more.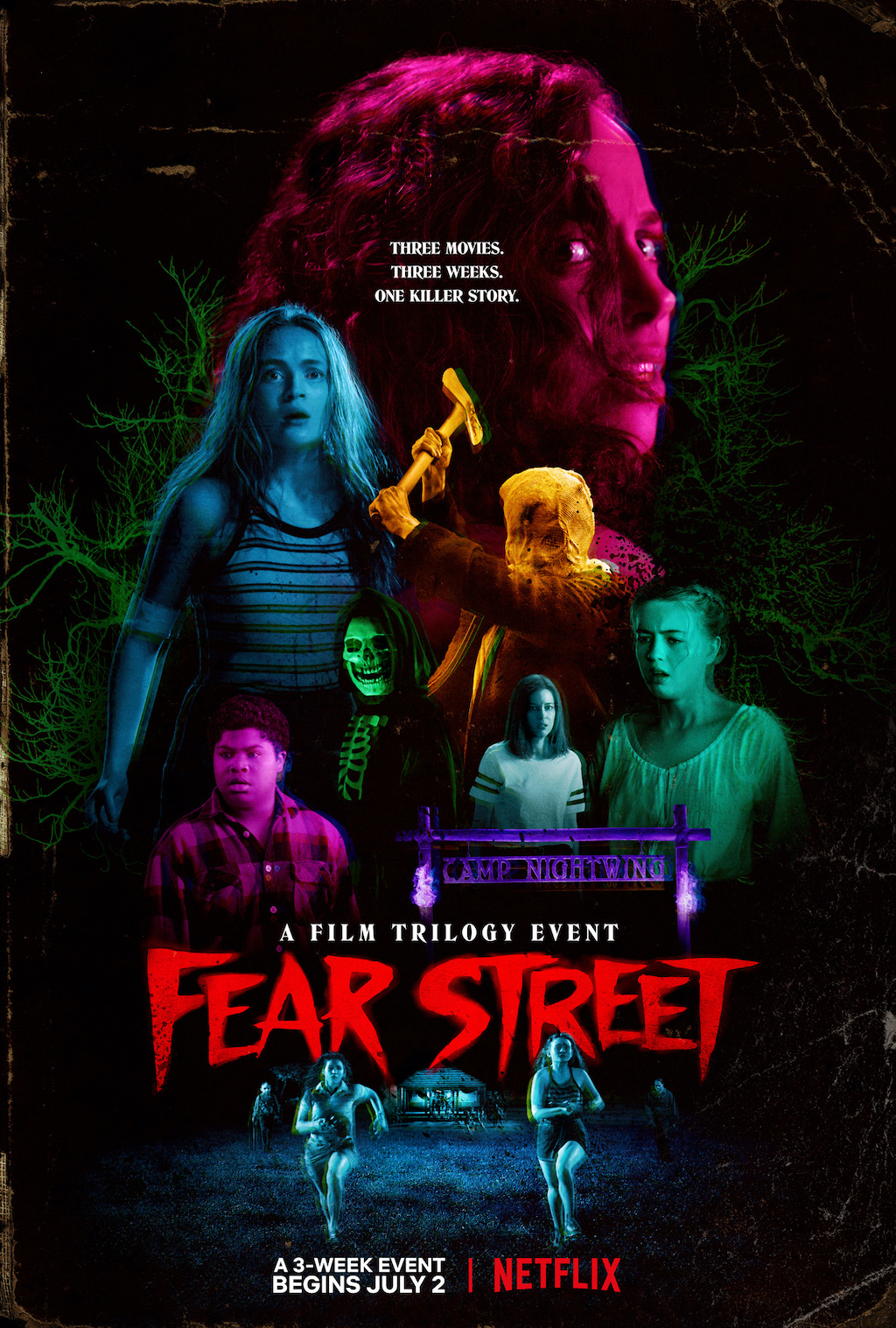 All 3 films are directed by Leigh Janiak, who has shared her inspirations while doing it.
"As a filmmaker making Fear Street, but also just as a movie lover, I was so excited to pay homage to some of the great eras of horror movies," Janiak stated.
For 1994, she listed Scream as her inspiration which was "peak 90s horror, and, I think, one of the most brilliant movies ever made." For 1978, she mentioned iconic slasher films like Friday the 13th, Halloween, and Nightmare on Elm Street. And for 1666, her best inspiration was the "beautiful world made rotten of Terence Malick's The New World."
The Fear Street trilogy will be out on Netflix for a 3-week event, starting with Part 1: 1994 on July 2, Part 2: 1978 on July 9, and Part 3: 1666 on July 16. It is confirmed to be rated R. – with reports from Angelica Burlaza/Rappler.com
Angelica Burlaza is a Rappler intern