Virgilio John Aquino and Mikee Sevilla, among Filipino artists who are credited in the "gorgeously animated" (per critics' consensus on Rotten Tomatoes) Raya and the Last Dragon, recently discussed their contributions to the new Disney film.
John worked as the environment modeling lead in Raya and the Last Dragon, which features the first Disney Southeast Asian princess (voiced by Kelly Marie Tran) and is the first Disney animated film set in that region.
Praised for being visually stunning (current score at Rotten Tomatoes: 96 percent), Raya narrates the story, set in the fictional Kumandra, of the titular young warrior who embarks on a journey to find the last dragon (Sisu, voiced by Awkwafina) and save her people.
The other voice actors include Gemma Chan, Sandra Oh, Izaac Wang, Daniel Dae Kim and Benedict Wong. Among the additional voice talents are Filipino-American actors Vincent Rodriguez III, JB Tadena, Liza del Mundo, Deuce Basco and Reggie De Leon.
In my video call with John, he explained, in layman terms, what he did as the environment modeling lead. "Modelers are the digital artists who build the world in the computer. We do the environments, characters, props. Everything that you see – it has been built by modelers."
"As an environment modeling lead, I'm the liaison between our department and the other departments – make sure that all the pertinent information that needs to be communicated goes well."
Born in the Philippines, John and his family immigrated to the US when he was a kid. He grew up in San Diego, California but his visits back home inspired the Pinoy visual flourishes he added to Raya.
"One in particular is the marketplace," John shared. "There's a lot of commerce, a lot of food being sold. That brought me back to my childhood when I used to go to the palengke with my grandmother. As we were set-dressing the stalls, I used my memories of how the palengke was."
He said about the animated film's Southeast Asian setting, "There were a lot of influences from Vietnam. There was a research trip that people went to and they experienced Vietnam, Laos…I'm forgetting the other countries but they experienced all of the cultures. But actually, they've also experienced Filipino culture."
"Qui Nguyen, who is one of the writers, does martial arts. Among the things that are showcased in the movie are the eskrima sticks, Filipino martial arts weapons. There were a lot of touches here and there."
"As the environment model lead, I actually modeled the big spoon and fork that go on the walls (in some Filipino homes). That meant a lot to me, that those two things were in the movie."
"As a Filipino-American…(I am proud) to be able to work on a film that encompasses Southeast Asian culture and even touches on Philippine culture. It brings a certain pride to your work."
"I actually wanted to work on Raya for that reason alone, because it was representing that part of the world. I'm proud of the work that we did. The modeling team worked really hard to make sure that all the environments felt and resonated with Southeast Asian culture."
On working with the film's directors, Don Hall and Carlos Lopez Estrada, John commented, "I worked with Don for many years at Disney. He's been on from Big Hero 6 all the way to Moana. It's been a real pleasure to work with Don."
"When you add Carlos Estrada to the mix – he comes from a live-action background – it is a very good mixture of knowledge and experience."
"Carlos and Don didn't cut corners in the production. They made sure that we were authentic and that on all levels, it was hitting those cultural points. That was important to me because you're representing Southeast Asia, the Philippines, Vietnam, all these rich cultures in that region."
"You got two hours?" John quipped with a laugh when I asked him to talk about his own journey as an immigrant kid who landed a plum job at Disney.
"The first time I got exposed to Disney was when I was a kid and I was running around in Pasay City with some friends. We watched a Donald Duck Halloween TV special."
"Of course, I didn't know what Halloween was. There were witches and there were ducks. I thought it was pretty neat because it was a cartoon."
"But then, the feature came on and it was Sleeping Beauty. I was just floored. I was like, wow, this is very cool, very beautiful. As a kid, I thought it would be great to be a Disney artist, to work for a place like Disney."
"I was half a world away. Then I immigrated (to the US) when I was a kid. That dream still resonated throughout my childhood and my young adult life."
"As I grew up, my other love was comic books so I started drawing superheroes, Spider-Man, Marvel heroes and stuff. I was a big fan. I actually studied to become a comic book artist."
"I had a portfolio. This was in the 90s. I took my portfolio to be reviewed by a comic book artist. He liked my work but he told me, 'It's a lot of work being a comic book artist. You have to be really good and you have to work all these long hours.' "
"It was not that he was discouraging me. He was just telling me the truth about the industry because it's not this romantic kind of career. But then he said, 'You should really try and look into animation because that's going big right now.' "
"Beauty and the Beast was hitting really big in the US. I met a woman who was an artist in Film Roman. She gave me pointers on having a portfolio. I did that. I got into a school called AnimAction, that was based in Santa Monica, California."
"I started taking drawing classes, animation classes, anything to absorb all I can about the animation industry. Luckily enough, a Disney animator came to do a lecture one night. I got a chance to talk to him, of course. I was very eager."
"He said that Disney had a lot of character animators but they need people who can draw and animate effects. What he told me to do was make sure that my portfolio concentrated on drawing fire and water, all the things that are effects and not character driven."
"So I did that. Within months, I submitted my portfolio to Disney. I got into their training program. And the rest is history from there."
"I joined Disney in 1996. My first film that I was hired for was Fantasia 2000 but my first film credit was Hercules." Since then, John's Disney credits grew to include Tangled, Frozen, Moana and Zootopia.
Looking ahead, John said, "Last year, I was able to direct a short called Lightning in a Bottle. It's now on Disney Plus. Since then, I've been writing stories. I hope to direct another short soon."
"I have a lot of ideas for shorts, features and even TV shows. I'm inspired working for Disney. So, more to come."
Mikee Sevilla, who worked as an animator in the film, enthused, "I'm so proud to finally see a Southeast Asian princess. I'm just so happy and excited to be at Disney working on this. This is my first Disney film. So you can imagine how ecstatic I am to be able to work on this."
Based in Los Angeles, Mikee – as with his fellow animators who collaborated on the movie – animated the characters while quarantining at home in the coronavirus pandemic.
"Everything was done at home," Mikee said in our separate Zoom call. "I animated Raya and the Last Dragon on my kitchen counter."
The soft-spoken Pinoy talent recounted his career journey in animation. "Professionally, I've been working for 10 years now. But in movies, today would be my fifth year anniversary working on animated films."
"I saved up some money and I took up online animation classes. That was pivotal in getting into the industry here in the US because my professors were working professionals in the industry."
"Some of them have worked at Disney. Just getting their advice and guidance kept me motivated to keep learning and pushing."
Mikee admitted that he got emotional upon seeing the completed Raya.
"I cried a lot. When I first started at Disney, Raya and the Last Dragon was just in storyboard form. So no animation, just drawings. I connected to Raya, her dad, and their relationship with each other."
"I just cried so many times throughout the film. I watched it all done when we had a virtual wrap party. I cried again."
Asked for his advice to young aspiring animators all over the world, Mikee offered this: "Just hang in there. Keep pushing and don't stop learning. The Internet is there. You have so many resources available to you for free so just keep learning and pushing. There's no secret formula."
He revealed the Disney project he's working on next. "Now, I'm jumping onto the next feature film, Encanto, which is coming out later this year." Set in Colombia, Encanto features new music by Lin-Manuel Miranda who co-wrote the story.
"I'm hoping to maybe make my own short film or a video game soon," Mikee said about his career goals. "But I hope to stay at Disney and keep working on their amazing lineup of films. I'm so excited for that."
Raya directors Don Hall and Carlos Lopez Estrada, interviewed jointly, talked about John and Mikee.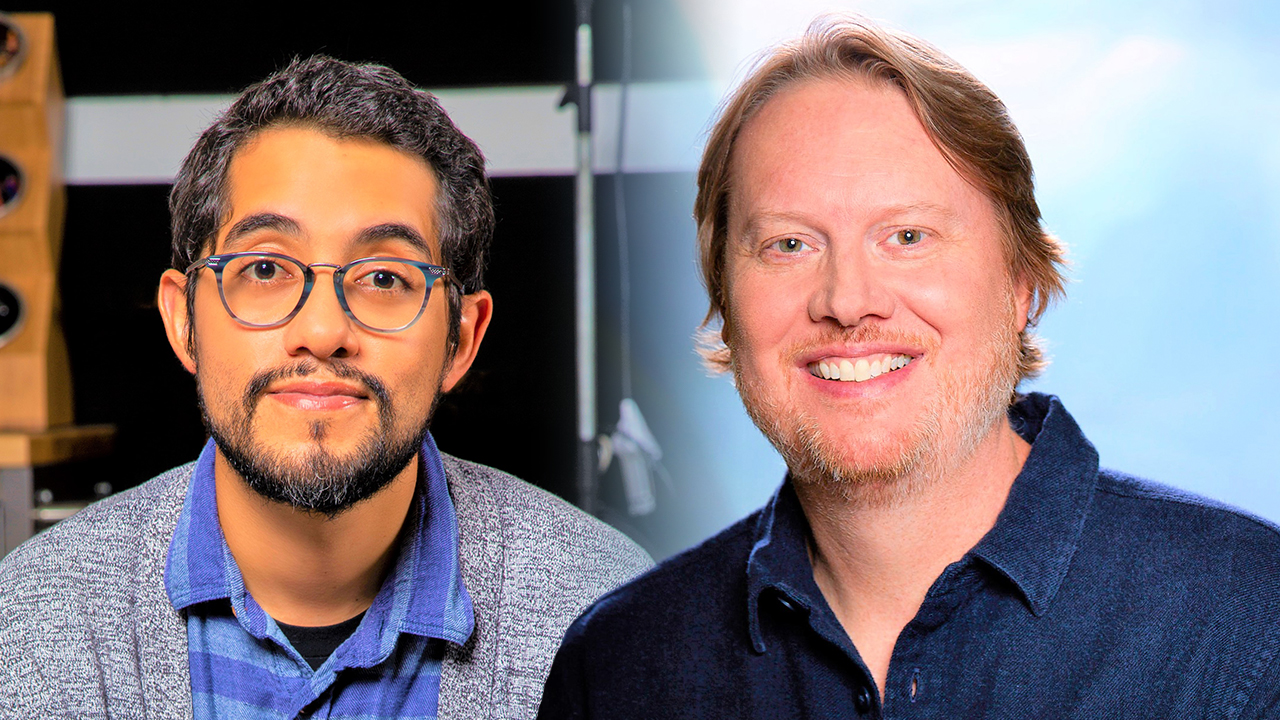 "I've known John for years and worked with him quite a bit," Don said. "I think the world of him. He is one of the nicest people I've met but also one of the most talented."
"He is so proud of this film. Carlos, you remember in Tong's hut – the large fork and spoon? As you told us, it's sort of a staple in a lot of homes in the Philippines."
"John was proud to model those and put them in Tong's hut. It's really important for us to feed off that. When artists have a special connection to the movie, and it wasn't just John, it was across the board, it inspires us, actually."
"I know we're the ones who are supposed to have the vision but it is reciprocal. We get inspired by everybody getting inspired and being inspired. John did amazing work on this film. A lot of it looks beautiful because of his efforts."
Carlos, for his part, said about Mikee: "I personally loved working with Mikee. Super subtle presence, very quiet. Very observant but with a really profound sensibility. Some of the shots that Mikee did, just like his personality, are so subtle. Really beautiful."
"It's a personality that really stood out to me because the animators are usually, true to form, very animated and loud, and chime in with new ideas."
"But Mikee has an introvert, artist personality. I hope I get to work with Mikee many more times."
Don added, "This is my first movie with Mikee. I agree with Carlos. You can tell there is a deep thinker there. Even just looking at his shots, you can tell how much thought he puts into everything he does. I can't wait to work with both of them again."
Kelly Marie Tran herself gushed about the work of the Disney artists who originated from around the world.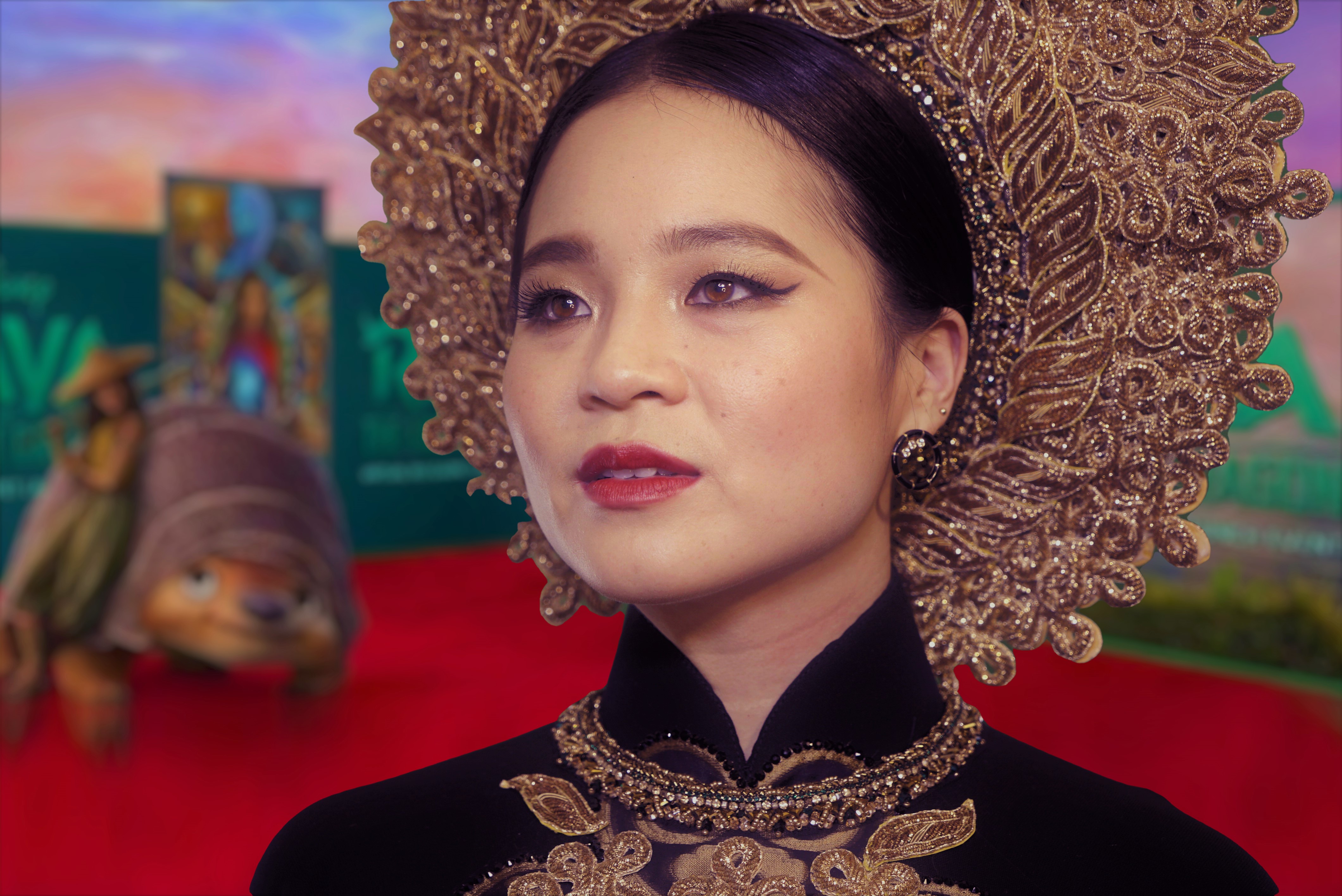 "The production design and all of the animation feel real. I'm biased but it really felt like for a moment, you forget you are watching an animated movie because the characters feel so real and the expressions feel so lifelike."
"In addition to that, the terrain and the environments which these characters inhabit feel real. That has a lot to say about the quality of the teams at Disney Animation."
"The animation, story and production teams – every single thing is created and is checked with a fine-toothed comb to make sure it feels authentic and real. It's pretty incredible to see."
The actress, who played Rose Tico in the Star Wars franchise, and became the first Asian woman to bag a starring role in a Star Wars movie, acknowledged the impressive result of artists working on Raya in their respective homes at the height of the pandemic.
"And the fact that at one point, 450 people were working in isolation in their own homes on the movie, and to come all together like this, is really beautiful."
Awkwafina also praised the filmmakers' visual artistry. "The first time I saw clips of the movie, because at first you only see sketches and storyboards, it was at D23. I thought for a second it was a live-action movie. I was like, this is live-action and they didn't tell me?"
"Because yeah, it looked so real. You see the diversity of that entire region and you also hear the cicadas, the sounds at night. And the way the technology is now, they can make it really feel like you are there."
"But when I first saw the movie, I was feeling almost like a kid. I know what happens but it's like, oh my God. At the end, I cried. It was really cool to see it finally."
The actress, who made history last year as the first Asian-American woman to win a Golden Globe Award for best actress – musical or comedy for The Farewell, noted Raya's significance as Disney's first animated movie about Southeast Asian characters.
"It's extremely significant," said the Crazy Rich Asians star. By coincidence, Adele Lim, who co-wrote Raya, penned Crazy Rich Asians. "I've definitely been a part of projects that were seen as benchmarks in Asian-American representation. I'm very proud of that."
"This is definitely another realm of representation to flow through. In this case, Southeast Asian representation, which is definitely an underrepresented group."
"And so to see Kelly the other night as our Disney princess, it made me quite emotional. And seeing this movie that has these cultural themes but also these larger political and universal themes, I'm really proud to be a part of it." – Rappler.com