Through the Cine Sundays Facebook group, industry legends share their knowledge on filmmaking
It was at the start of the pandemic when director Dan Villegas found an old hand-out on the "12 rules of filmmaking."
He took a photo of the hand-out and posted it on his Instagram story, asking if anyone would like to have him talk about filmmaking. Through that story, Ateneo de Manila University communication student Samantha Samarita reached out to Villegas.
Samarita said, "At that time, cancelled ang class namin sa Ateneo so wala talaga akong ginagawa noon (my classes in Ateneo were cancelled so I wasn't doing anything). Sinabi ko kay direk (I asked direk) if it's okay if he can just talk to us about film. From there, it started with my Ateneo friends lang."
"Sabi ko, 'yes' and bakit hindi na tayo mag-invite pa ng ibang schools? After noon, marami nang schools ang pumunta. Ngayon, nasa 4,000 plus members na kami. 'Yon ang story ng Cine Sundays," Villegas added.
(I said yes and suggested that we should try inviting other schools. After that, many people from other schools attended. Now, there are more than 4000 members. That's the story of Cine Sundays.)
Eventually, Samarita and Villegas started a Facebook group called Cine Sundays. According to Villegas, they chose Facebook because it is much more accessible than the other social media platforms.
Since its start in 2020, Cine Sundays has been graced by notable people in the Philippine film industry. Their weekly guests included Ricky Lee, Antonette Jadaone, Rod Singh, Samantha Lee, and Irene Villamor, among others.
A community
At Cine Sundays, a specific topic is assigned each week. They've touched on different fields in the film industry such as screenwriting, production design, directing, and film criticism.
UP Diliman Malikhaing Pagsulat (creative writing) student and Cine Sundays core team member Eunice Helera said, "It's Cine Sundays where director Dan taught us what it's like working in the set. Mas lalong nagiging clear 'yung path na gusto mong tahakin (It gets clearer what kind of path you wanted to take)."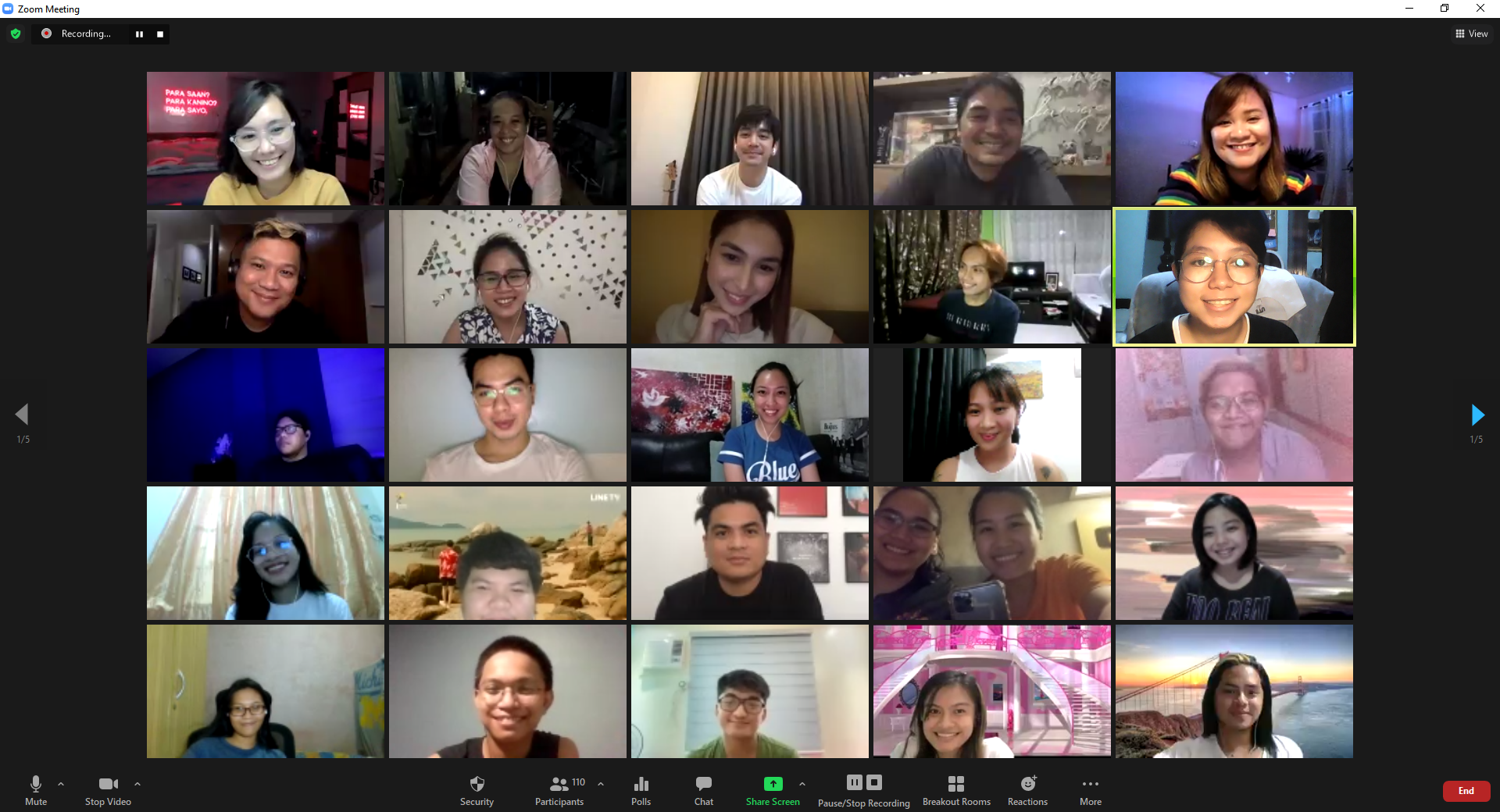 Villegas told Rappler, "Moderator lang naman ako (I am only the moderator), and I was the one who had the job of looking for speakers tapos humihingi kami ng (and we ask) suggestions from the students kung ano 'yung gusto nilang (about their desired) topics."
Samarita and Helera organize the weekly webinars by creating google forms and sending out zoom links. On Sunday night, zoom calls typically have 200 attendees.
"There were times that it almost a hassle. It was hard managing it," Helera shared the setbacks they had to overcome. "But when people start sharing their experiences that they enjoyed and looked forward to attending Cine Sundays, it's really nice."
"We'd be stressed out because there were around 250 people who wanted to sign up and some lost their slot. But then, over time, it got a lot lighter and overall, it was fulfilling because you can see how much it grew," Samarita added.
Eventually, Cine Sundays became more than a Facebook group of aspiring filmmakers. It turned into a community of people interested in working in the film industry, with a shared experience or interests in the art of filmmaking.
"I'm happy that many people are interested in learning about film," said Villegas.
"The goal of Cine Sundays is by the end of the day, we still get to interact. We used that platform to connect with other people to talk about film and to get some knowledge from our guests and Direk Dan," Samarita added.
Without the cinema
For director Dan Villegas, cinema has become something of a refuge in the chaos that's the pandemic. .
He said, "Cinema provides entertainment. Kahit papano, naging past-time ng maraming tao ang pelikula during this chaos. Pampagaan ng loob ng konti sa kaguluhan na nangyayari."
(Somehow, films are a past-time for a lot of people during this chaos. It lightens the mood a little bit amidst the mess that is happening)
Cinemas are among the many establishments that closed down – and remain shut – since the pandemic began in the Philippines.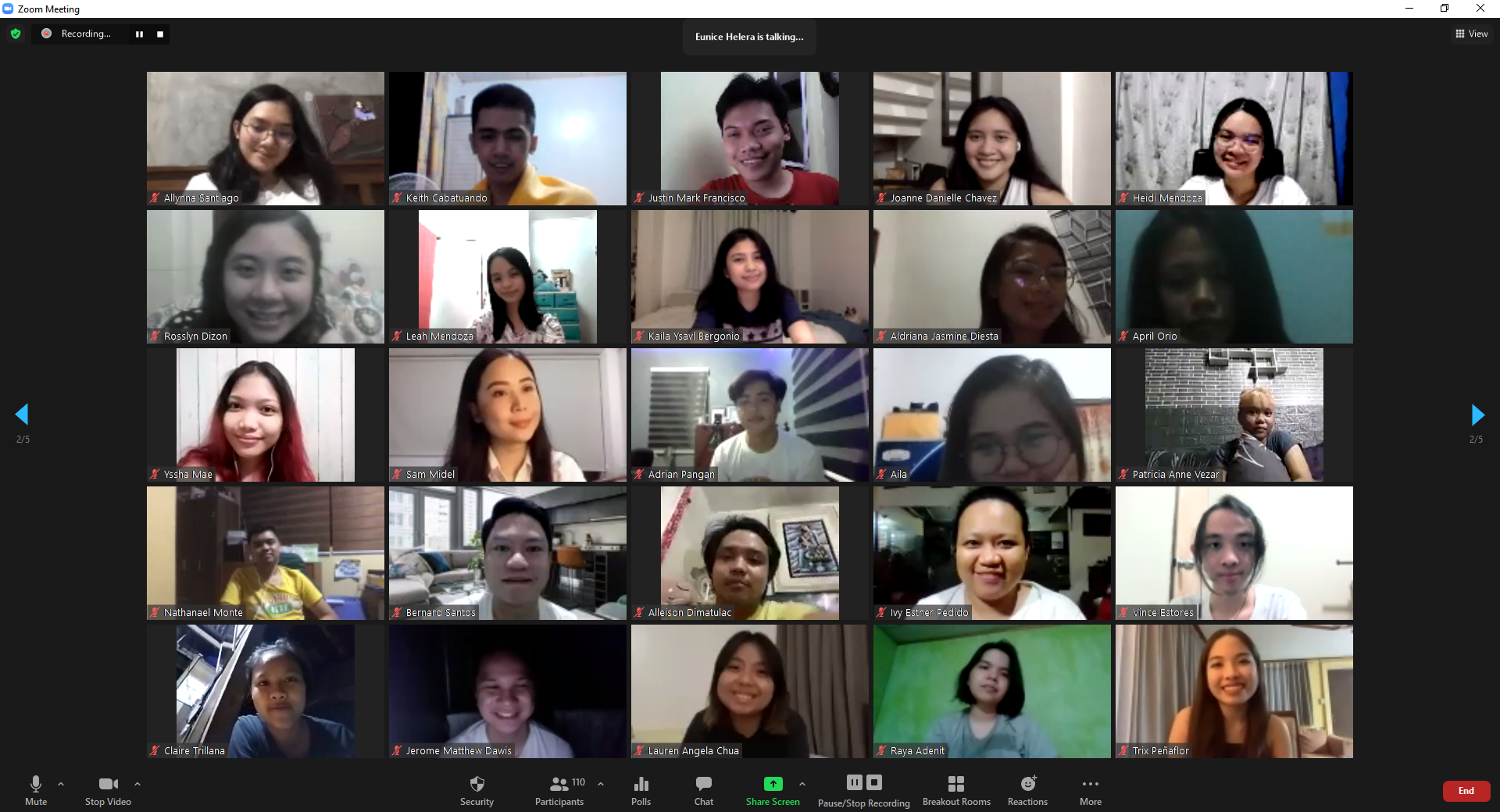 For Samarita and Helera cinema in these trying times goes beyond "art for art's sake."
Helera said, "It's the arts that is keeping people in-touch with reality. People create art to preserve the moment, to preserve time. Film is to capture emotions. People have a lot of emotions bottled up and are ready to tell it to people. That's what cinema is right now."
"We make cinema as a platform to raise awareness, to let people know about social issues. It's also to preserve and to make people know what happened and our collective experience, and to not forget it. At least, we're more aware of the reality that we face," Samarita added. – with reports from Patrick Miguel/Rappler.com
Patrick Miguel is a Rappler intern.