Cinemalaya's Indie Nation Short Program has the biggest misses and disappointments, but also some of the most luminous work in the entire festival
Now in its 17th year, Cinemalaya has been slowly building its audience and has become, at least prior to the pandemic, one of the most anticipated film events in the Philippines.
It's the kind of event that gets people braving the flood-filled streets of Manila just to get to CCP in time for a screening. But with the pandemic, the same moviegoing experience has scaled down and, with it, the discussions surrounding the films has gotten infinitely smaller.
Though it remains unclear why the short films were curated into their specific clusters, the Indie Nation Shorts are divided into three programs — with 5-7 films each.
Here are dispatches on all 19 short films from across the Philippines:
INDIE NATION SHORTS A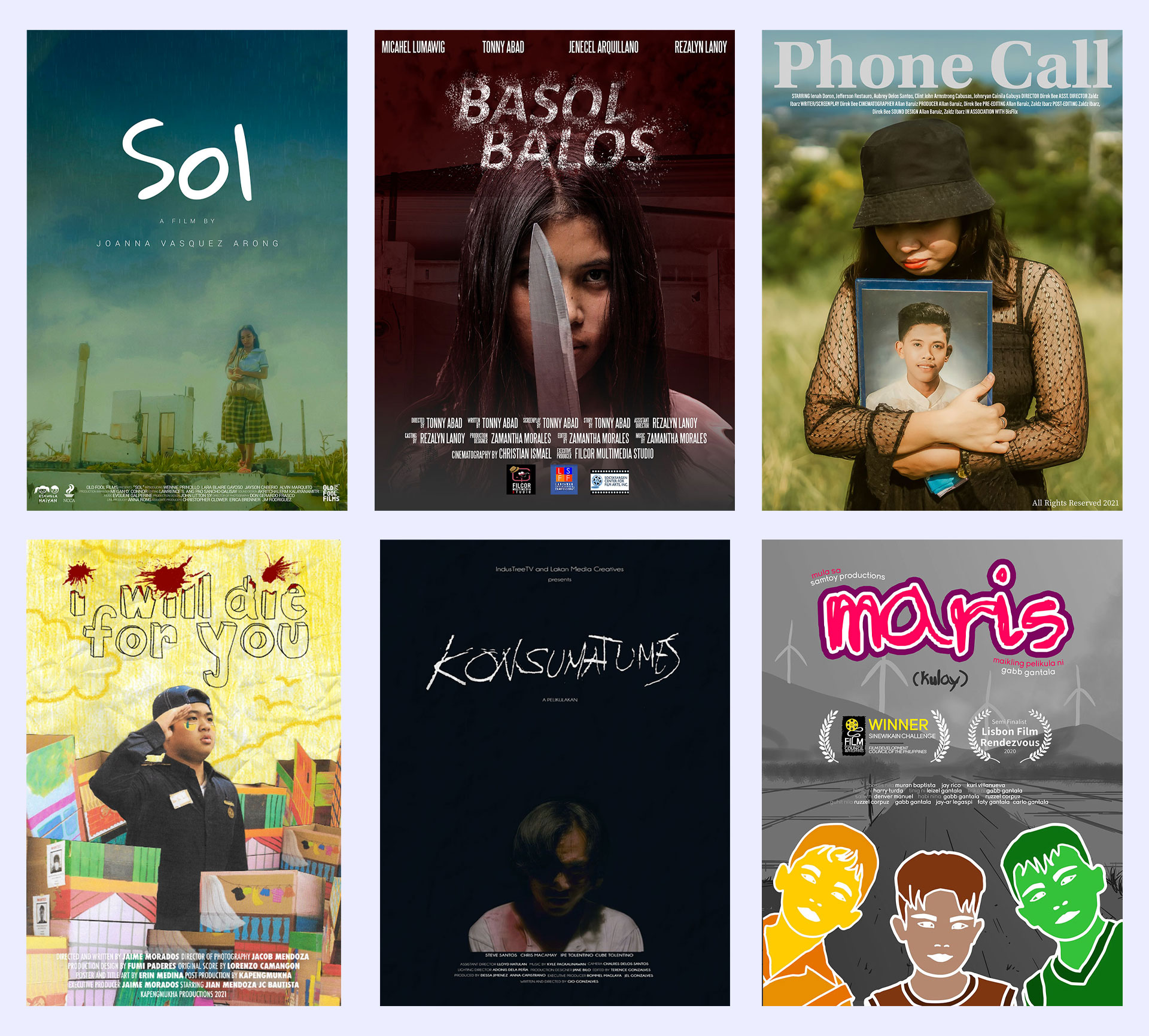 Maris (2020; Gabb Gantala)
It's wonderful to see Ilokano animation so sweepingly poignant and funny. It situates us in the two colliding worlds of children, separated by structures meant to serve them. Class becomes a path of divergence and they pay more attention to their differences rather than their similarities. A deceptively simple must-watch.
I Will Die For You (2021; Jaime Morados)
When I say that I Will Die for You reminds me of Taika Waititi's Jojo Rabbit, I mean that in a good way. Idiotic to a fault and hilariously chaotic, Jaime Morados' film completely captures the innocence and naivete of the impressionable youth, how easily conditioned by the media children can be, how corruptible the environment has become, how adults can easily behave like delusional imbeciles. The production design by Fumi Paredes and art direction by Erin Medina reinforces the lead's childish nature — transporting him into a world where buildings are paper and guns are toys, where no harm can be done, where brutality is play. It is an idiosyncratic reframing of the experience, an abstraction of the violence that has come and that will soon begin. So when it shifts into a reality recognizable to us, it is all the more horrific.
Konsumatumes (2020; Gio Gonzalves)
If Konsumatumes boasts anything, it is introducing us to Steve Santos. As Viktor, he is unyieldingly magnetic — with a monologue so powerfully delivered that it made me miss acting entirely in envy. His lie is only improved upon by the marriage of the technical elements — his face barely illuminated to hide his contempt, with both the music and the sound design betraying his every word and ragged breath. There is craft and ingenuity to this torturous tirade. But how do we reconcile that what it satirizes is very much still a reality for many farmers in the Philippines who are tortured and murdered? What do we do knowing that the stupidity of the grunts is so far from the truth because they have, time and time again, outsmarted the best and worst of us? In the end, it aspires to make us laugh. But there are no smiles here, only tears.
Phone Call (2021; Direk Bee)
I know its intention is to point out the importance of family and quality time. But it is a film that justifies emotionally guilt-tripping your loved ones for being busy. If it is meant as a public service announcement, then Phone Call got its message completely wrong. Please try again.
Basol Balos (2018; Tonny A. Abad)
When I saw the Chiller font, I knew what I was getting into. The beginning of Basol Balos sets up too much of the wrong thing and the craft is not all there, but when this gets into the horror… fuck. I wish we had focused entirely on one perspective and had amped up the mystery of solving who the maid was, so that there would be more to sink our teeth into. Despite its predictability and the poor acting, it is an effective revenge thriller.
Sol (2021; Joanna Vasquez Arong)
When Sol begins, it immediately washes everything else in the slate, good or bad, away. Quiet and reflective, we follow the titular character as she silently traverses her hometown. The film captures her relationship with the entire island — the architecture, the sand, the sunlight, all of nature's elements — and emphasizes what remains absent in the expansive, typhoon-stricken landscape. All of the elements engage all the senses and it never lets the technicals hinder the truth of Sol and the community from unraveling.
Though Joanna Vasquez Arong's stories are often rooted in cycles of violence and trauma, these griefscapes never feel too heavy to bear for either the audience nor our protagonist, which speaks more about how luminous of a filmmaker she is. She drops clues for us to follow along with the mystery, while keeping us distant enough from Sol to respect her silence. It's a powerful extension of cinematic empathy, revealing Joanna's documentary background in her willingness to be an observer rather than a participant, never coercing her subject into admission, always patiently waiting. So when Sol finally verbalizes her contempt, she holds it together as we are the ones who feel the enormity of the confession. The storm may be gone, but the devastation it leaves stays.
INDIE NATION SHORTS B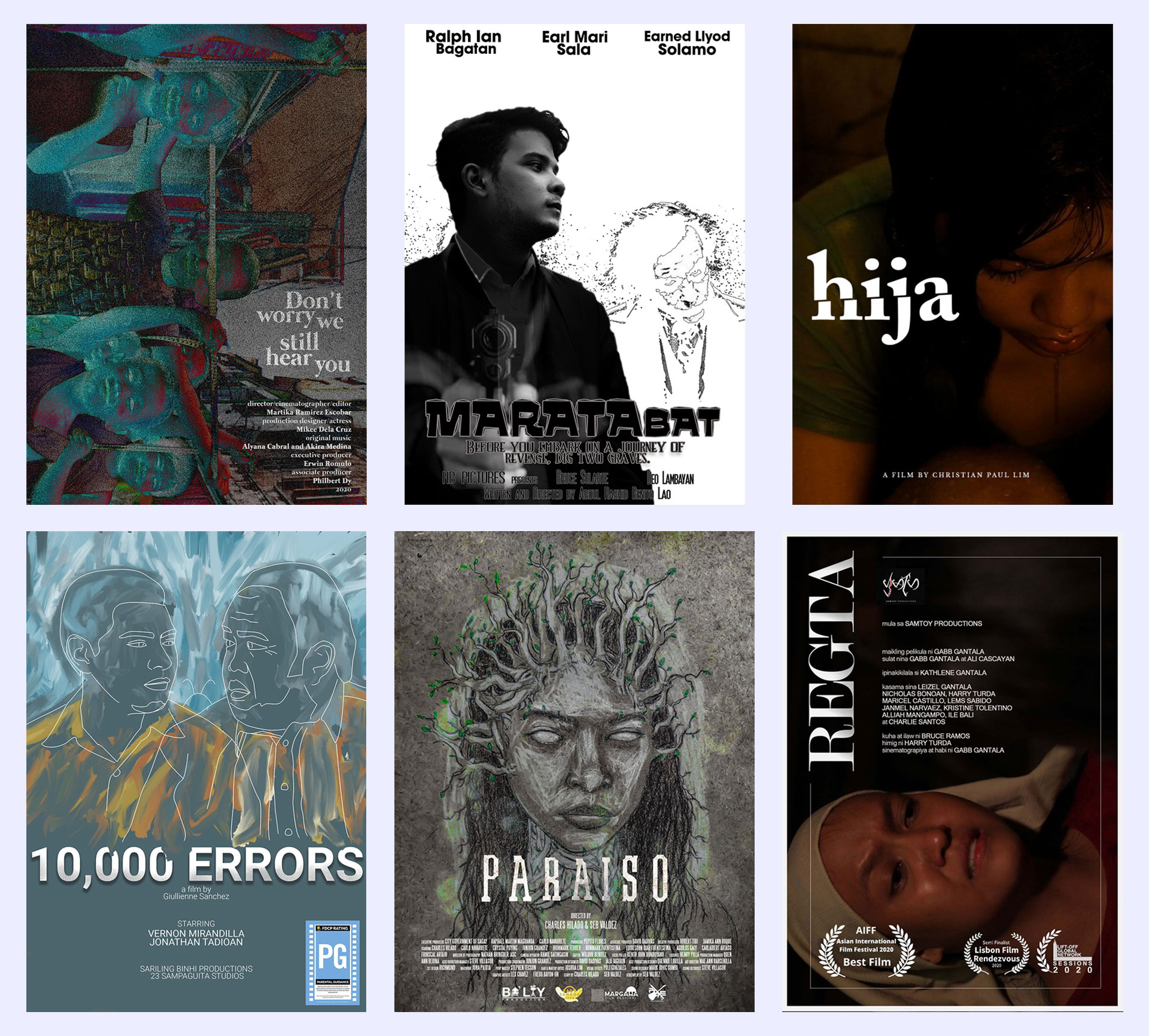 This Day (2021; Red Aquino)
When Vincent (Don Juanito Escobar), out of money, opts to do a "1-2-3" (a colloquial term referring to the act of leaving a jeepney without paying), the simple situation is turned into a high stakes heist. We know he does not want to do this, but he must. As the trip continues, the tension builds until we sweat along with him. As it reaches its climax, it performs its greatest magic trick.
This Day is designed with these moments stacking on top of one another like Jenga pieces, the threat of toppling increasing with each concluded scene. Whatever seems simple about the film is a product of Red Aquino's great skills as a filmmaker and storyteller. He doesn't create embellishments for the sake of effect, especially if they distract from the story.
But more than this, the way Aquino treats his characters is what is most impressive. He doesn't depict the character as pitiful or lacking agency. It gives him plenty of opportunities to display his inventiveness and resourcefulness, but only to a certain point. When we pass this point, the performative excellence and insistence on isolation suddenly make sense, brutally so. By focusing on the small struggles that go unnoticed, we feel the larger structures that suffocate through their invisible presence: that which drives good people into desperation, making us feel, vicariously, the shame that forces people to disconnect from the environments they hope to belong to. We are asked to notice what is not being said in the hopes that we may help solve these problems, no matter how small our solutions seem.
Regta (2020; Gabb Gantala)
What Regta lacks in polish and precision, it makes up for in the bigness of its swing. While the music is melodically uninspired and the story straightforward, there is an emotional heft in many of its moments. Kudos to the team for reminding people that musicals are part of Filipino culture, that they don't exist only onstage at Resorts World, and that they can be done in less than 10 minutes.
Paraiso (2021; Charles Justin Hilado and Seb Valdez)
An exploration of the fractured psyche as a result of environmental terror. Trauma cannot be separated from our surroundings. Desire simultaneously fuels us and condemns us to sin. I found this funnier than I would have expected, though I'm not sure that's what it sought to do. Though Paraiso would have survived without the visual effects, there's a lot to like about the execution. I'm just not sure what it's trying to say.
10,000 Errors (2021; Giullienne Sanchez)
The more the characters talk, the more I am convinced that the screenplay is bad — as it immediately asks us to pity and dislike the characters. It's surprising to see that, even in Heaven, colonialism permeates. Every "angel" speaks English, while the poor speak Filipino. What is worse is that 10,000 errors abandons its most interesting technical element — the animation — in exchange for an eternity of unearned, ineffective exposition. There was a clear opportunity to shift power dynamics given the liminality of the space, but it only reinforces what we already know of Earth: the rich remain powerful, the poor remain powerless. The virus serves as a deus ex machina; a late equalizer. There are 10,000 errors in this and I don't want to spend forever naming them.
Hija (2021; Christian Paul Lim)
As soon as Hija began, I knew how it would end. I was disappointed to find out I was right.
Maratabat (2020; Abdul Rashid Lao)
This is the "Dear Sister" SNL digital skit but made into a drama, which is to say, it is sadly unsuccessful.
Don't worry, we still hear you (2020, Martika Ramirez Escobar)
Cinema has died many times and Philippine cinema, despite big swings and heavy hitters entering the scene recently, has been having difficulty keeping afloat. The pandemic ushers in a new kind of death: one that has left theaters closed, productions postponed, and artistic dreams unfulfilled. It is difficult to articulate reasons to pursue the art form during these moments of languishing and loneliness.
How do we exhume these dreams from the bodies that once contained them?
It's hard to imagine how to rise from this situation. But Martika Ramirez Escobar's short film Don't worry, we still hear you shows us possibilities. The film follows a plant lover whose beloved plant disappears, only to return in ashes. When she examines it and finds there are still seeds, a friend helps bring it back to life. Though the film is strikingly simple, it is a technical miracle: combining different visuals — the seeds shining lens flares, the still photos in conversation, the footage of children seeing film for the first time — to emphasize its points, always propelling the story forward, taking its audience on a stroll along with it. The humor and happiness is never abandoned, even as it shifts into its emotional core.
In contrast to the rest of the program (and, quite honestly, many films in the festival), the film does not fall into the trap of providing quick solutions and sweeping political gestures. Instead, it offers healing by taking the late Alexis Tioseco's The Letter I Would Love To Read to You in Person and rebirthing it as a form of cinema. I have not been moved by a piece of art in so long that I was surprised that I could still feel such emotions.
When it ends, we are reminded that films can still serve as falling stars; that in the tiny acts of transgression, films can restore something to its viewers and creators. While editing Alexis' wishlist, Erwin Romulo (who is the executive producer of this short), asked him why he ended his letter with an ellipsis. Alexis simply replied: "Hope." Martika Ramirez Escobar reminds us that hope is alive as long as cinema is here; that, like plants, the dead are never truly gone; that our acts of creation are echoes of all of those before us. Alexis, we still hear you…
INDIE NATION SHORTS C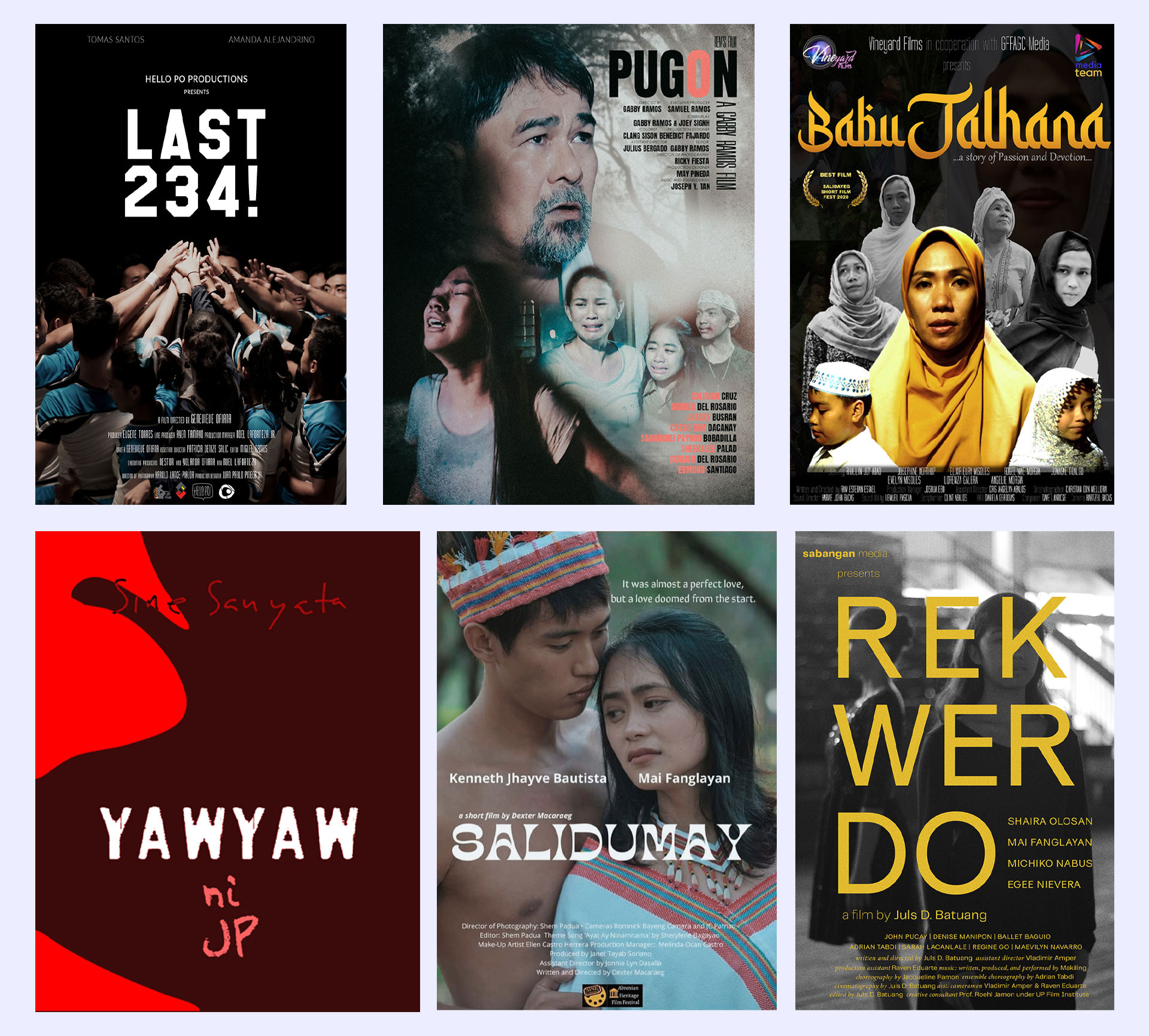 Rekwerdo (2020; Juls D. Bauang)
It doesn't quite work as a critique of the power(lessness) of art, nor as a social horror about the Desaparesidos, nor as a coming-of-age drama for two sisters dealing with generational trauma and grief. It shapeshifts too often without having the substance to make it recognizable even in its transformations. Feels remarkably empty and disjointed, so dedicated in throwing us for a loop that it has confused itself. I have trouble remembering this film, which is sad because forcing us to remember was its purpose.
Salidumay (2020; Dexter Makaraeg)
On paper, Salidumay is promising: a seminarian and a Tingguian woman with Ibaloi blood go on a date during the pandemic. It's an opportunity to see what barriers are to romance outside the conventions established by Filipino telenovelas, especially as dating has changed. But so much of the cultural heritage is disserviced by the filmmaking. The sound and the music are inconsistent and cheapen the first-date anxiety by leaning into the melodrama. The cinematography creates images that look more like karaoke backgrounds, while the editing prevents emotional investment and narrative coherence. The technical elements prevent such a simple story from building towards anything. Simplicity in execution and storytelling would have done wonders. But the final product is incredibly difficult to watch, if not completely, shockingly ineffective.
Mai Fanglayan, you deserved better. I hope you get another chance.
Yawyaw ni JP (2020; Sine Sayata)
While the points made in Sine Sayata's 11th released video have been made elsewhere, all its points bear repeating; their importance gaining meaning with each repetition. Combining several animation styles and taking from editorial cartoons, Yawyaw ni JP has fangs that serve as a blunt yet biting critique of the government's pandemic response. It doesn't mince words, but rather gives body, weight, and volume to an otherwise ignored voice in society. What it says in the beginning, must be said once again:
"Ang buhay po naming mga iskwater ay isang malaking quarantine. Matagal na po kaming hinihiwalay sa inyo."
Babu Jalhana (2020; Ram Esteban Estail)
The saddest part about Babu Jalhana is more of a situation than a story, and a deeply unmemorable one at that. The logline is interesting: Babu Jalhana leads a gathering of Tausug Christ's believers, who still gather despite (and maybe because of) the pandemic. The community it chooses to shine a light on – the persecuted, the marginalized, the disabled – is something worth commending. But where it chooses to go serves more as a message that organized religion is feeble against scientific fact, that faith can only go so far, that the devoted can be selfish in their devotion, even if it is the only one that holds them together. It is unintentionally bleak, and asks for a heavy price not from the devout but from those in close proximity with them. What a waste.
Last 234! (2020; Genevieve Ofiana)
Like the Bring It On franchise, whatever Last 234! lacks in narrative depth, it makes up for in spectacle: the routines leave my heart racing each time; each backflip an invitation towards injury. Kudos to Harold Lance Pialda and Miguel Ramos for magnifying the sheer athleticism of the cheerleaders through the cinematography and the editing. At times, it leans into the drama in a way that is so wrong that it is almost laughable in its committedness. A guilty pleasure and a fun movie for a drinking game.
Pugon (2021; GABBY RAMOS)
There are dangers of putting a price-tag on human lives and Pugon seems to be committed to reminding audiences of that. By following Sonia at two stages of her life (in youth, portrayed by Jhassy Busran; in adulthood, portrayed by Sheena Lee Palad), it posits culturally relevant questions regarding modern slavery and ownership – about how it is driven by apparent necessity by cultures who implicitly refuse to abandon it. There are moments that are genuinely affecting, even if they are cliched: Sonia visiting the cemetery, children who are bonding because of the similarity in their economic situations and their fates. In the end, its honesty and realism help it succeed in communicating what it wants to say, and it speaks it to us bravely and clearly. May this be a reality that, in the future, only exists in cinema. – Rappler.com