This is AI generated summarization, which may have errors. For context, always refer to the full article.
Our main character Riley is introduced to a brand-new emotion called Anxiety, voiced by Maya Hawke
MANILA, Philippines – Pixar fans, rejoice! The much-anticipated teaser trailer for sequel Inside Out 2 has just been released!
Pixar posted the poster and teaser trailer for the upcoming film on Thursday, November 9, with the tagline "Big Changes, New Emotions."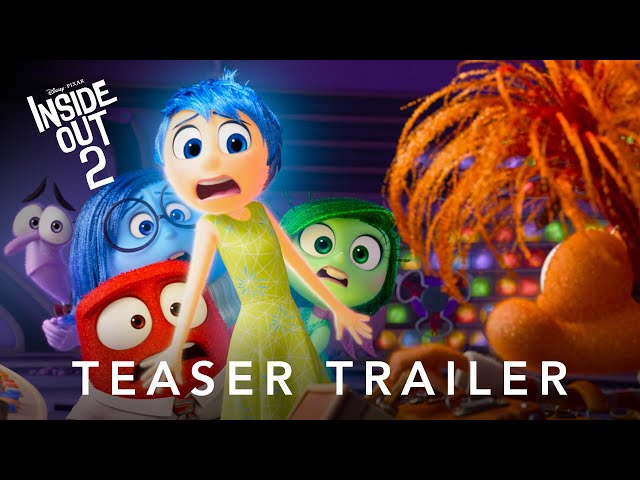 The teaser trailer picks up where the first film left off, continuing the journey of now-teenage Riley (voiced by Kaitlyn Dias) as she grapples with the challenges of adolescence and faces a host of new challenges. But chaos ensues in Riley's mind at Headquarters as a demolition crew shows up in the middle of the night and installs a mysterious new orange console, where we're then introduced to a brand-new emotion – Anxiety – with other new emotions set to star as well.
Maya Hawke joins the cast as the voice of Anxiety, while Amy Poehler (Joy), Phyllis Smith (Sadness), and Lewis Black (Anger) return to reprise their roles. Bill Hader and Mindy Kaling declined to return as Fear and Disgust, respectively, because of a reported pay dispute, and have been replaced by Tony Hale and Liza Lapira.
Inside Out 2 marks the feature directorial debut of longtime filmmaker and voice actor at Pixar, Kelsey Mann.
Fans have been going wild on X, where "Maya Hawke" trended. Fans shared their excitement over the new story and addition to the cast.
The first Inside Out film, released in 2015, captivated audiences with its portrayal of a young Riley's adjustment to her family's move to a new town. The film received critical acclaim for its deft handling of its subject matter and was even named by the journal Film and Philosophy as one of the best animated films ever made. It won Best Animated Feature at the 88th Academy Awards in 2015.
Prepare for the highly-anticipated return to Headquarters as Inside Out 2 hits theaters on June 14, 2024, nearly a decade after its first installment. – with additional reports from Dana Villano/Rappler.com
Dana Villano is a Rappler intern.