We go behind the scenes of Netflix's upcoming Filipino animated film in an interview with the 'Hayop Ka!' cast and team
Filipino film Hayop Ka! The Nimfa Dimaano Story is set to premiere on Thursday, October 29 on Netflix.
The adult animated film features the life of pretty pussycat Nimfa Dimaano (Angelica Panganiban), as she stands in the middle of a love triangle between her mongrel boyfriend Roger (Robin Padilla), and bourgeoisie business dog Iñigo Villanueva (Sam Milby).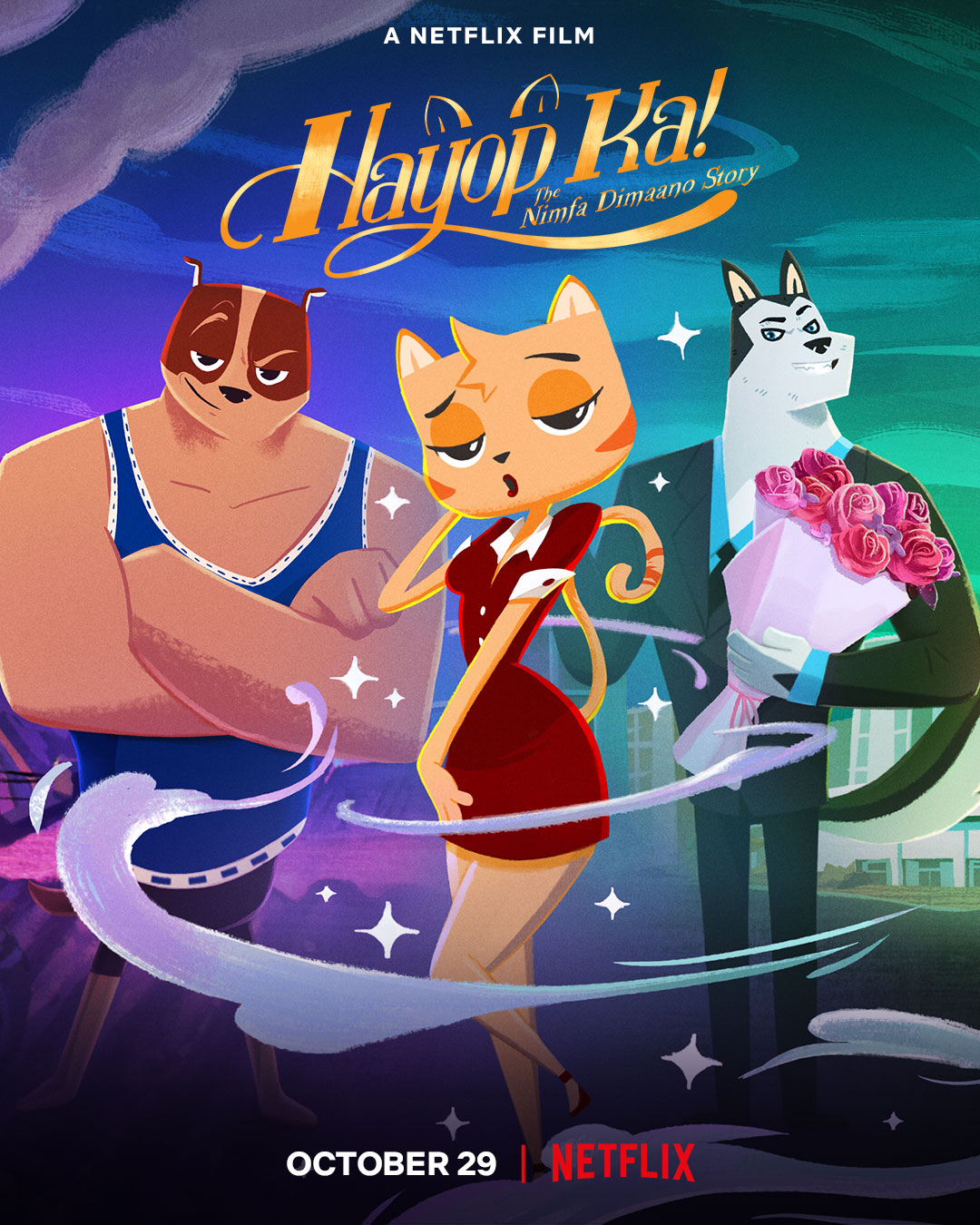 In a roundtable with media on Monday, October 26, Angelica Panganiban spoke about her experience working on the film accompanied by director Avid Liongoren.
Liongoren, producer and writer Manny Angeles, and lead animator Jether Amar talked about the work behind the first Filipino adult animation film to stream on Netflix.
How it began
The idea to create Hayop Ka! came when Liongoren and Amar were stuck in traffic. Tired of listening to music, they tuned in to a radio drama by chance.
When the ubiquitous radio drama line 'Hayop ka!' (You animal!) was said, Liongoren and Amar began to imagine the characters as animals. The film's conceit is "slapping cartoons onto a very popular format – the radio drama," said Liongoren.
But who is Nimfa Dimaano? Described by Panganiban as 'mapagmata' (haughty), Nimfa Dimaano is a pussycat that audiences will love to hate. Throughout the film, she makes a series of questionable decisions, with the goal of improving her life.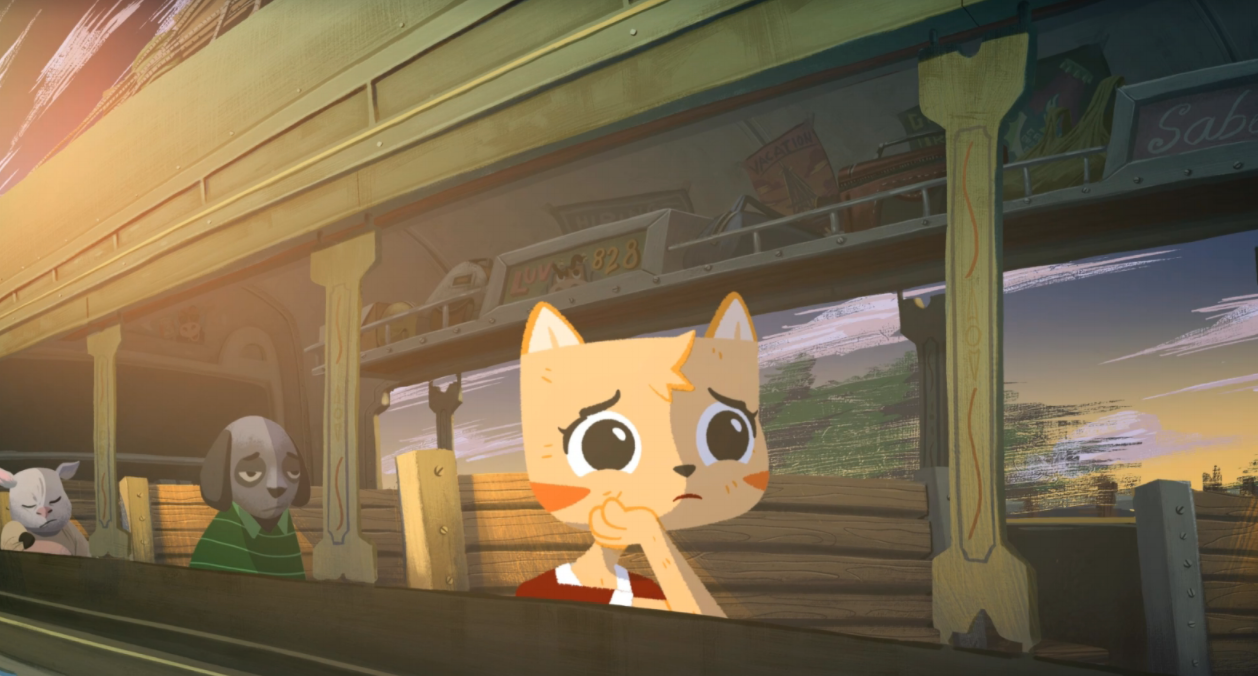 Liongoren does not expect Nimfa to be loved by audiences and welcomes any criticism of the character. To future haters of Nimfa, the director said, "You either like her or not like her, pero that's way better for me than not caring or just 'meh.'"
The film's director will be satisfied for as long as the character elicits any significant reaction from viewers, whether good or bad.
Panganiban admitted that voice acting was difficult for her. The advantage of using facial expressions on camera wasn't there anymore, and she had to work harder to convey Nimfa's emotions through voice alone.
She joked, "Kung hindi aircon yung lugar, siguro pawis na pawis na ako dun sa hard work na pinasok ko." (If the place weren't airconditioned, I would probably be sweating from the hard work I entered into.)
Despite the challenges, the lead actress was able to enjoy the experience by striking a balance between the comedic and dramatic aspects of the film.
"In a way, pwede [ko] pang paglaruan, and naging maganda naman yung balance habang tinatrabaho namin," she said. (In a way, I could play, and there was a good balance while we worked.)
Long project
Creating the film took a total of 4 years, including writing and animation.
"I'm actually afraid of the audience because you work on something for so long, and you have no control once it's out there," Director Liongoren said.
Angeles described the production as similar to a "college project," owing to the creators being good friends. He recounted the early stages of the film's development, when the group would meet on Tuesdays to refine the script and make it fit for animation. It was not until Spring Films and Netflix became involved that the team was pushed to meet deadlines and satisfy quality control requirements.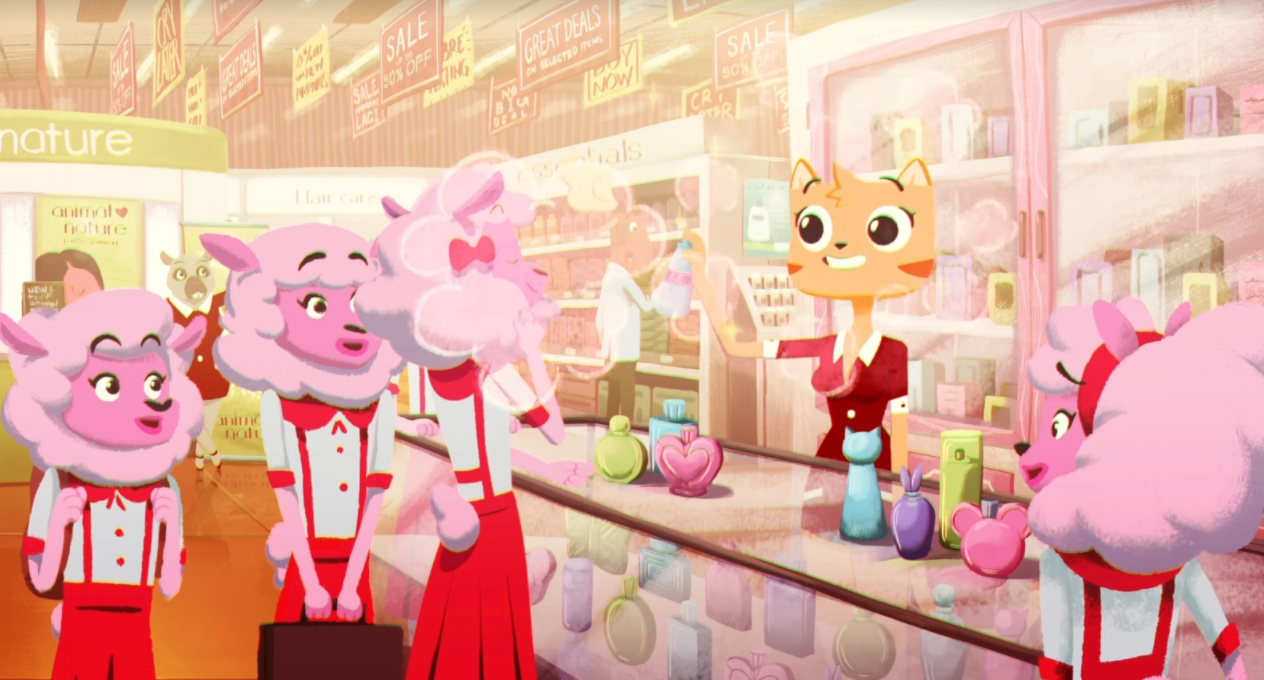 Despite the long list of people who contributed to the art and animation of Hayop Ka!, only 5 artists could work simultaneously together at any given time. Being a small studio, Rocketsheep Studio took an average of 2 months to complete production for a single shot in the movie.
The job was grueling for artists who constantly reported for work for 8 hours every day on weekdays and sometimes went overtime on weekends. Having witnessed the effort and passion of the Rocketsheep team, Amar expressed his confidence that the art in the film would be well-received by audiences.
The Hayop Ka! universe – and beyond
The universe crafted by the creators of Hayop Ka! is inhabited by anthropomorphized cartoon animals. Rife with pop culture references, the film's background replaces familiar Filipino brands and replaces them with animal-related puns – a "kalokohan for Pinoys," (jokes for Pinoys) said Liongoren.
Amar added that with Netflix as the streaming platform, audiences can keep reviewing the film and finding something new to laugh at in the background.
Audiences may be concerned by the amount of pares (braised beef stew) that Nimfa and Roger eat throughout the movie. Liongoren assures viewers that the animals in the Hayop Ka! universe are not cannibals because all the meat is made of industrially-produced synthetic meat – this means the characters vegan.
Liongoren hopes that studios see Hayop Ka! and decide to produce animated films for Filipino animators to be employed in local productions. The director said, "We can't build an industry na kami lang. More people have to get into it."
Aware of the perceived limitations of animated films, Amar called for Filipinos to support the animation industry and said, "For our country, maganda rin na i-break natin ang misconception na pambata lang ang cartoons." (For our country, it would be good for us to break the misconception that cartoons are only for children.)
Angeles invited people who appreciate art, whether animated or not, to see the movie. He added, "Anyone who appreciates art – magandang makita nila yung Hayop Ka! for the effort [made] by the art team." (Anyone who appreciates art— it would be nice for them to see Hayop Ka! for the effort [made] by the art team.) – Rappler.com
Wyanet Alcibar is a Rappler intern