'This is a group of people that I've grown up with and we really have become a family,' says the filmmaker
As his F9: The Fast Saga continues to be a big international hit, and is expected to be a blockbuster as well when it opens in North America on June 25, director Justin Lin told me he's already prepping the two films that will close the hugely successful franchise.
"Yep, I'm slated to come in and to really think about it as our final chapter, Fast 10," Justin confirmed in my recent video chat with the Taiwan-born filmmaker.
"And it's probably going to take us two films to finish this up. So I'm definitely in and I'm working on it as we speak."
After more than a year of staying away from the cineplexes because of the coronavirus pandemic, I recently went back inside a movie theater. No less than Hollywood's landmark, the majestic movie palace Grauman's Chinese Theatre, witnessed my return to the pleasures of a real, not virtual, moviegoing experience.
And what could top F9 as the movie to see inside a movie house, especially on an IMAX screen, wall-shaking sound and all? After stepping away from the last two Fast and Furious installments, Justin returns to the franchise and fans are celebrating his comeback on the series' director's chair.
In F9, Justin is back with a vengeance with a cast that includes Vin Diesel (Dominic), Michelle Rodriguez (Letty), Jordana Brewster (Mia), Tyrese Gibson (Roman), Ludacris (Tej), Nathalie Emmanuel (Ramsey), Charlize Theron (Cipher), John Cena (Jakob), Sung Kang (Han) and Helen Mirren (Queenie).
Now 49, the filmmaker who immigrated at age eight with his family to America told me what was different this time around in his return to the blockbuster series.
"I think a sense of appreciation," said the director, who was seated in front of Vin/Dominic's 1968 black mid-engine Dodge Charger, used in the new film, at the Universal Studios.
"Sometimes, [when] you're in the middle of it…I did four of them in a row. I loved every minute of it but having the perspective now, coming back and seeing that, wow, this is very unique."
"This is a group of people that I've grown up with and we really have become a family. And to be able to take that in, that was probably the biggest emotional component to me [upon] returning."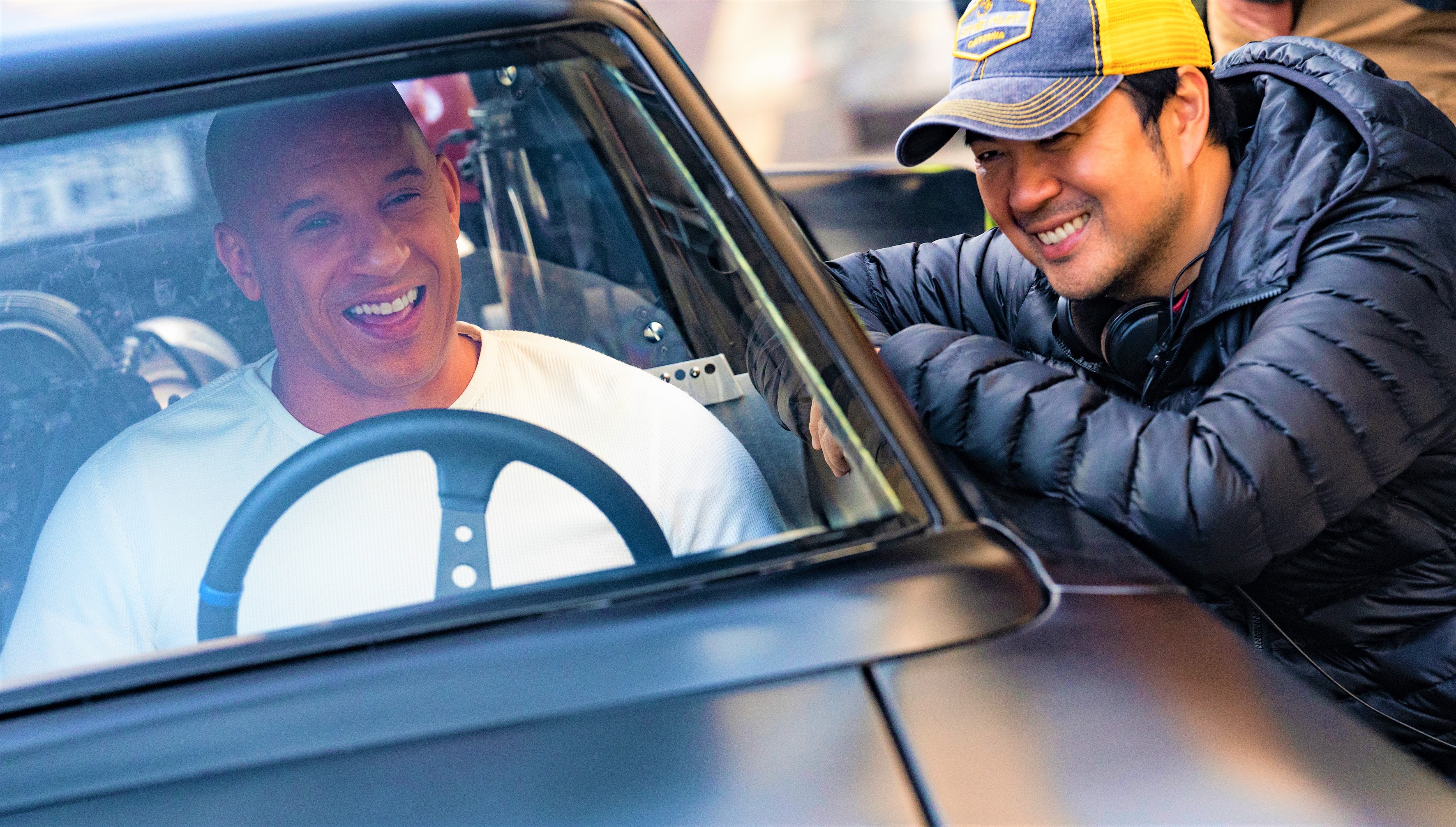 Since Vin is one of the most energetic actors I have interviewed – he's always moving – I asked how Justin directs him in quiet scenes.
"We're always talking," Justin replied with a grin. "By now, it's been 15 years. We know how to push each other, how to pace each other and to make sure that when he's on set, that we are able to explore. But enough to make sure that we're always there to capture those moments between action and cut."
"A lot of people think of Vin as this action star, which he is. But I think of him as really a great actor who always thinks of and practices his craft."
I reminded Justin that Vin has always wanted to shoot a Fast and Furious movie in the Philippines.
"Me, too," Justin agreed. "I think the Philippines…hopefully, when things open up around the world, I'm looking forward to traveling and hopefully finding the right partners for our next adventure."
In May 2013, Justin was all set to join Vin, Michelle, Luke Evans, and Gina Carano for the Manila premiere of F6. Luke charmed Pinoys with a few lines of "Kailangan Kita," a legacy from the Filipino cast of London's Miss Saigon, of which he was a part.
"I actually was supposed to be there (in Manila)," the Taipei native confirmed. "But I had a situation with a script so last minute, I ended up staying in U.K. So I missed that."
"I'm really bummed. I remember I had to tell everybody I wasn't going to be able to make it. To this day, that's one of my big regrets."
Maybe next time? "Yes!" Justin answered.
In F9, Michelle is delightfully more kick ass than ever as high-flying, motorcycle-driving Letty.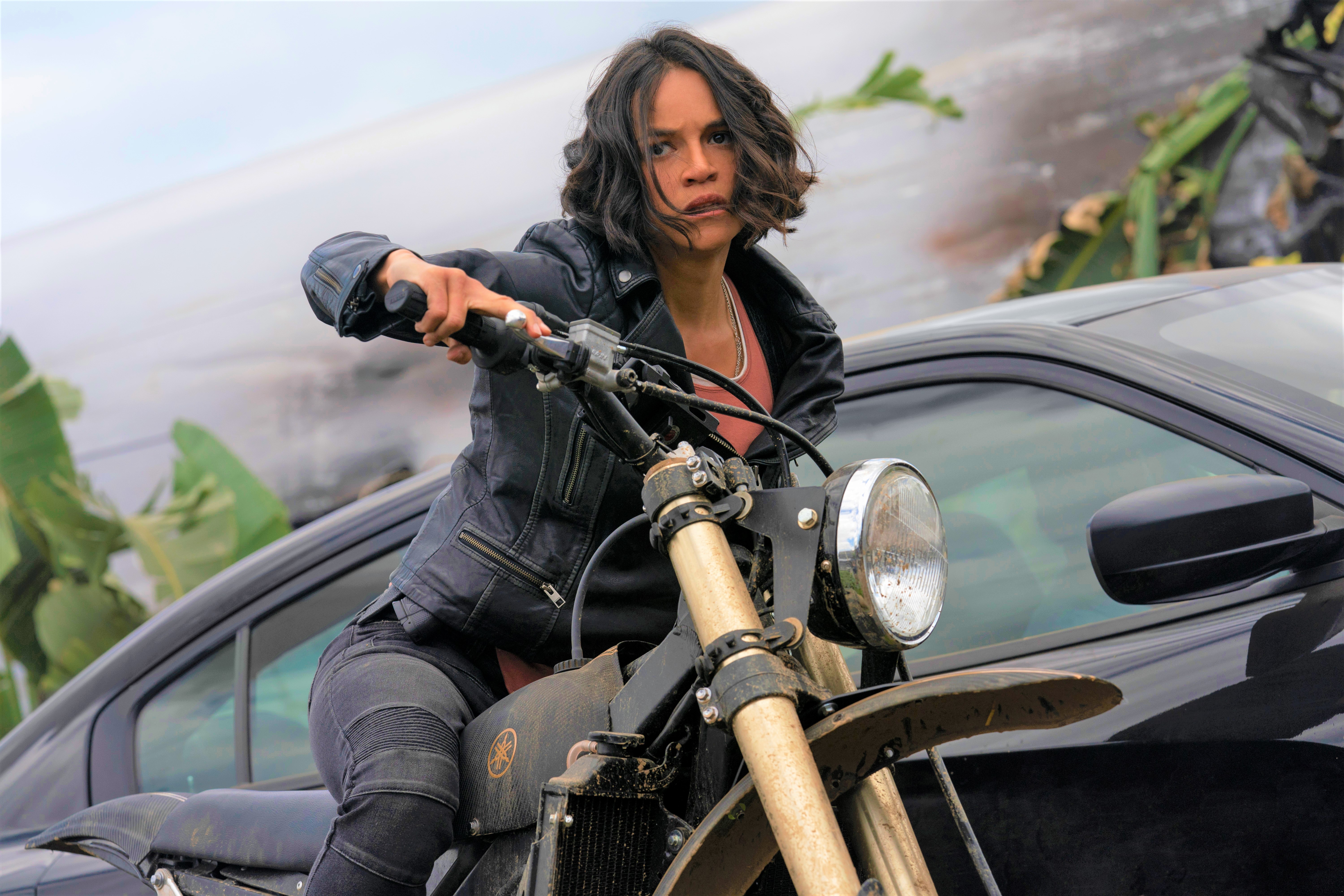 "Michelle is one of my favorite human beings," Justin gushed. "We've gone on this journey and it was really interesting because coming back, I felt like Letty has been such a big part of this franchise. But there's still a lot of potential that was untapped."
"And so, sitting down with Michelle and talking, it felt like it was organic, especially on this 20-year run that we're going to be able to spend a little more time with her. It really excited me. I know for sure when I talked to her, she was excited, too."
"So, I felt like it was something for me and her. It was like 10 years in the making. I think the film's better for it and the franchise is better for it when we're able to really explore Letty and all the other characters, too."
F9 is not the first time that Oscar winners Charlize Theron and Helen Mirren appear in the franchise but the sight of them on the screen was welcome.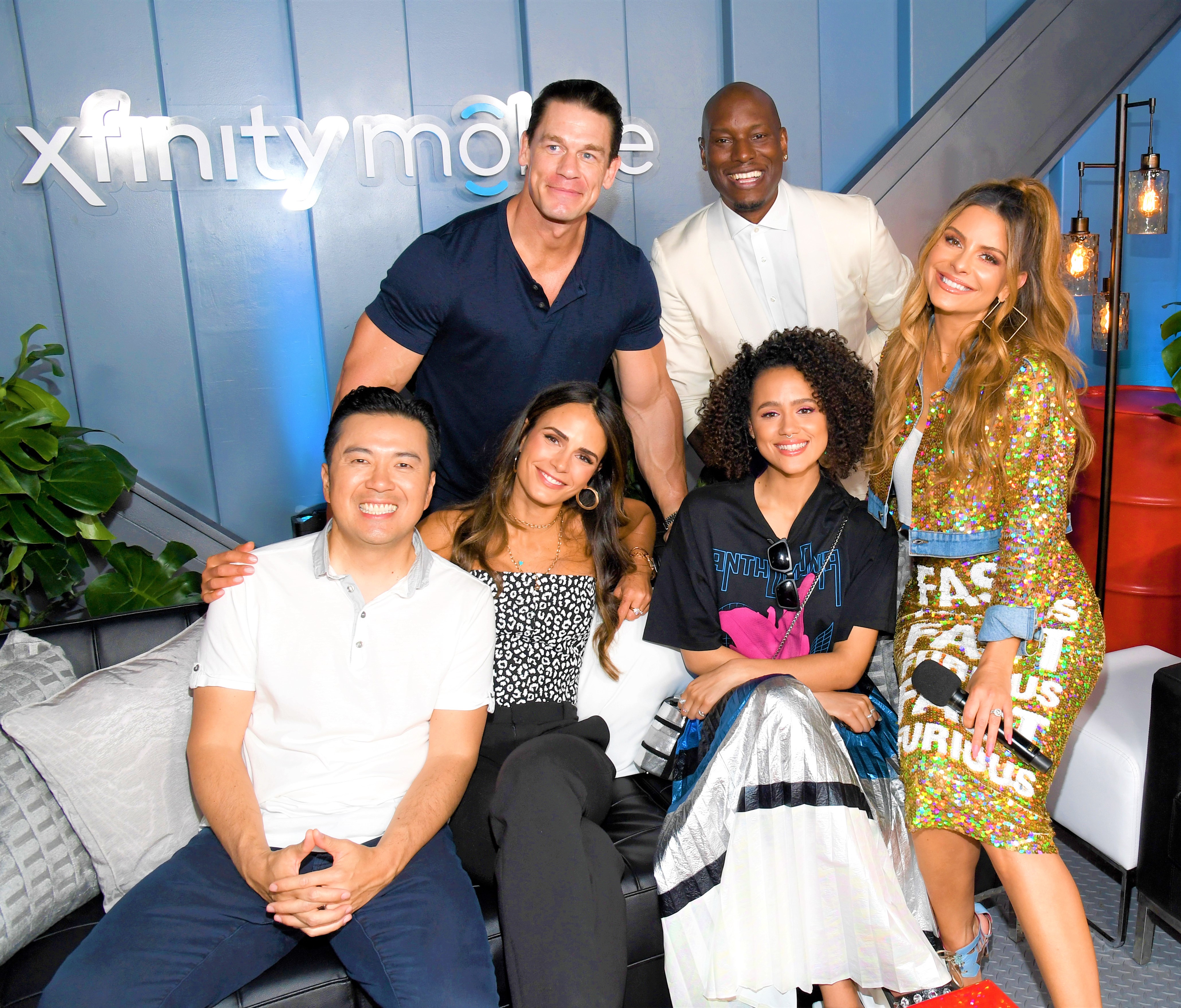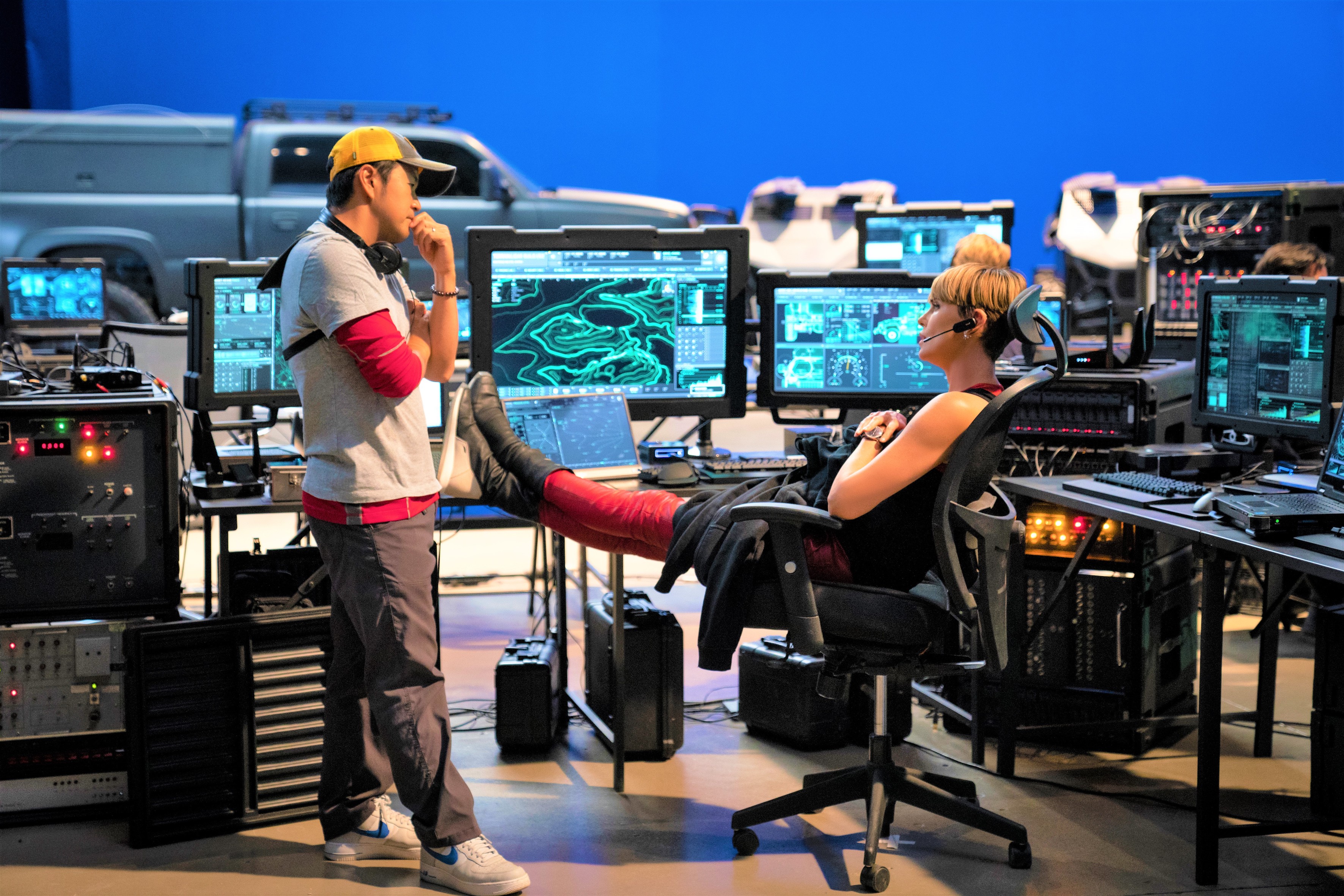 And Helen finally got her wish to drive in the series. Not just any car – the actress steered the Noble M600, a rare British supercar, on F9.
"Oh, man!" Justin exclaimed about his two esteemed actresses. "It's definitely an honor and a treat to be able to work with Helen and Charlize. Obviously, they are so accomplished. Coming in and to be able to have those days with them…"
"To know that our family has grown through time but as a filmmaker, to be able to be on there and you could see it when you watch the film that when they lean in, they lean in 100 percent."
Justin obliged when I asked for his most memorable experience directing these Fast… movies.
"It was probably in Puerto Rico and we were on the bridge shooting the third act for Fast 5," began Justin, who studied at the University of California, San Diego then transferred to the University of California, Los Angeles where he earned a BA degree in Film and Television and an MFA in Film Directing and Production.
"I remember how I was fighting the weather. It was sunny where we were standing but there were dark clouds. A tropical storm was coming in."
"Then Vin came up to me and he said, 'My baby is coming.' His son, Vincent, was about to be born. He said, 'I got to go.' I said, 'Okay, we're going to do this.' I was trying to avoid the storm and to make sure we got the right take with Vin so that he can run off."
"Vin was so great. I think he did it on take one. And he was able to leave and be there for the birth of his son. We were able to get our shot before the clouds got to us. That's probably one of my memorable moments."
Justin also volunteered an unforgettable experience directing Sung Kang in a dangerous car scene.
"This was also the scariest experience," pointed out Justin, whose acclaimed solo feature directing debut, Better Luck Tomorrow, premiered in the 2002 Sundance Film Festival.
"On Tokyo Drift, I had a shot where the car that was drifting in front of Sung was missing him by like six inches so that it could look right."
"I was torn about doing take two and take three because I didn't want to kill our actor. I look back now and sometimes it looks so easy in the film. But when we were shooting it, I was scared that I was going to lose our actor."
Justin leads a crop of Asian filmmakers who are making headway in Hollywood – James Wan, Jon M. Chu, Lulu Wang, Taika Waititi, Gregg Araki, Cary Joji Fukunaga and Bong Joon-ho, to name several.
"When I first started, filmmaking was a very insular system," recalled Justin, who is also behind YOMYOMF, a YouTube channel showcasing talent based on his pop culture blog, You Offend Me, You Offend My Family. "I felt like, if there's any way we can create opportunities."
"The talent is there and it's great to see that through time, a lot of the talent have taken and seized those opportunities and been able to really grow. Because we're better for it as a world, right?"
"To see talents of all backgrounds and to be able to showcase them. Look, it's still in progress but the fact that these opportunities are opening up…the talent has always been there and I'm so proud to be able to see that."
"But also, on top of that, I'm just happy because I feel like there's better content." – Rappler.com