Sit back, prep some ramen, and don't let something like language get in the way
Since winning the Oscar for Best Picture in 2020, Bong Joon-ho's dark comedy Parasite has helped shine a light on one of the most prolific and innovative film industries outside of Hollywood.
While many were surprised at his historical win, fans of Korean cinema have long known that their movies have never been proverbial diamonds in the rough. In fact, South Korea has one of the largest and most enthusiastic film industries to date: they churn out over a hundred films a year – a healthy mix of blockbusters and "small" films, with Koreans being some of the most active cinemagoers in the world. 
Through their tumultuous history that included, at one point, being poorer than their Northern brothers, South Korea's filmmakers have used their struggles and grown to become some of the world's most prolific storytellers. This has all been made possible because of an enviable ecosystem that they enjoy: strong government support, being able to have their pick of new talent who formally train in over a hundred local film schools, and the devotion of an avid local audience that enjoys all the genres that they put out. These and many more factors  have all helped Korean movies become the true cinematic force that it is today.
As you start to explore more movies from Korea, you'll see two things that differentiate Korean movies from the usual Hollywood fare: the first is their sense of "han," and the second is their trademark genre-mixing style. Understanding both concepts will help you appreciate and enjoy their films more. 
Han
If there was one word that would describe the essence of the Korean people, it would be "han," defined by Korean sociologists as "unrequited resentment." Author Lafayette de Mente in The Korean Mind explains that han is the deep anger and bitterness that Koreans carry with them. It has been born out of centuries of suffering which has now been ingrained in their collective psyche. There are many kinds of "han," such as the han of poverty and the han of stifled ambition, all of which stem from an oppressive Confucian system. This deep resentment is a common theme in many of their movies where the hero (or heroine) has to work himself into a frenzy to mete out vengeance, overcome injustice, or sacrifice himself for the good of the nation. "Han" is also the reason why you won't see a lot of artificial "happy endings" in Korean movies. After all, in real life, not everyone wins in the end, and we don't always get the girl.
Unfortunately, Korean directors seem to enjoy reminding us of that harsh fact. Ouch.
Genre-bending
Genre-bending is another conspicuous feature of Korean cinema. A horror movie is never just a horror movie – there must be a budding romance somewhere, some family drama, or even a time-travelling component thrown into the mix. In order to break away from the hegemony of Hollywood formulaic storytelling, Korean directors usually favor unpredictable subgenres and cross-over categories.
Bong Joon-ho for one, has acknowledged American influence in his films but has sought to distance Korean cinema from the former, remarking that "Genre is something that has been constructed to fit the Hollywood version of reality…and Korean characters, situations, and realities are of course, very different from them."
So don't be surprised too much if the cop comedy you were hoping to enjoy suddenly becomes a painful melodrama in the end. Or if the couple you thought would end up together suddenly breaks up. All this unpredictability is part of the charm… and sometimes, the frustration. 
All Movies, Great and Small
Korean movies loosely fall into two groups: the Korean blockbuster and the Korean "well-made" film. The blockbuster, such as Along With the Gods (2018, Netflix) and the beloved Train to Busan (2016, Netflix), is the Korean movie that looks and feels like the typical Hollywood flick with huge production budgets, massive CG, and major Hallyu stars. 
The "well-made" film, on the other hand, is a commercial release with a strong story but made on a much smaller budget and scale, like Bong Joon-ho's Mother (2009, Viu). While not as loud or as flashy as their blockbuster brothers, these "well-made" films (a Koreanized term borrowed from English critics) have put Korea on the world map and have won numerous honors in international film festivals. So when you search for a Korean movie, you will see blockbuster Korean movies offered comfortably alongside quieter and smaller movies with little commercial appeal. Both kinds of movies, and the diversity of stories they tell, are what makes exploring Korean cinema a worthwhile adventure.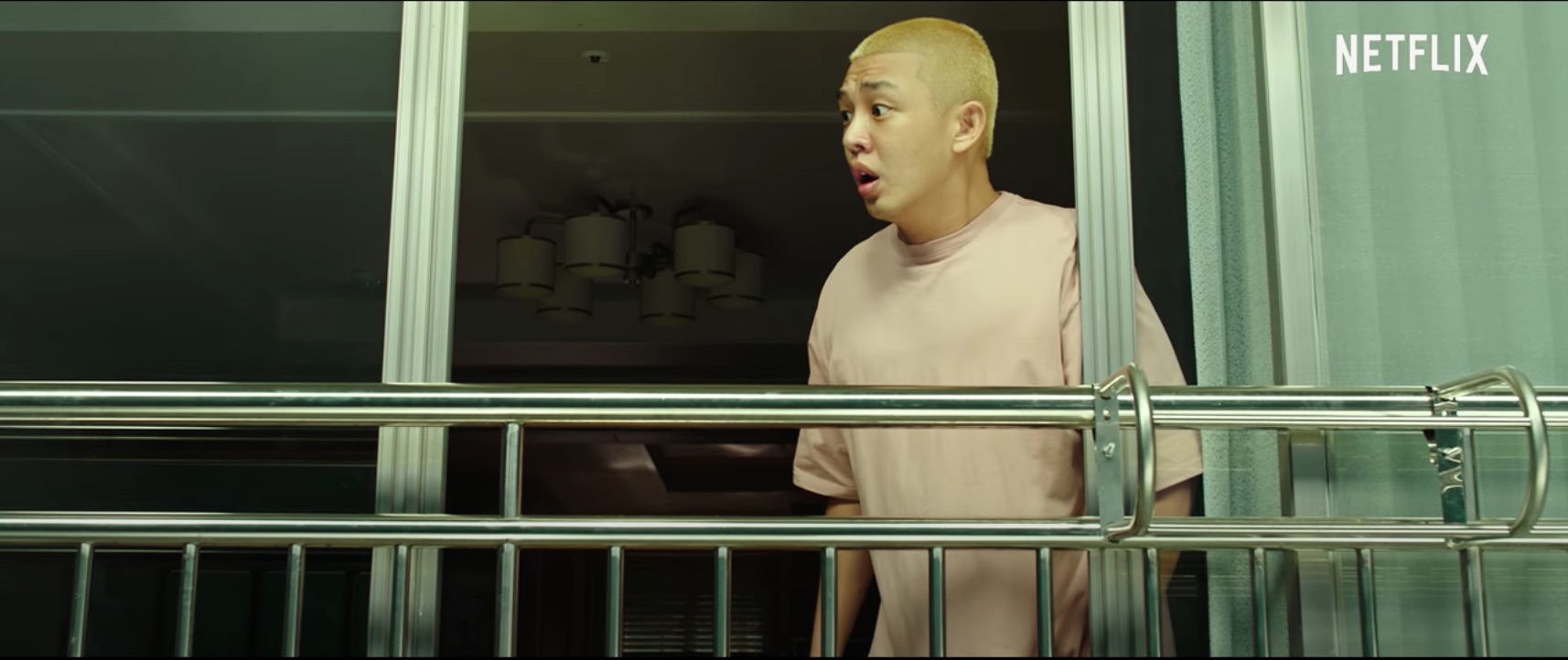 By Director or By Genre
Here are some titles you might want to consider if you want to dive deeper into Korean cinema. While there are hundreds more to recommend, please note that all titles below are only those currently available on Philippine streaming platforms.
Bong and Park
Sometimes the easiest way to discover a country's cinema is to watch the films of their most popular directors. In this case, you can't go wrong with starting off with two of South Korea's most admired contemporary directors: Bong Joon-ho and Park Chan-wook. 
Bong Joon-ho is the detail-oriented director behind the much-lauded Parasite (2019, Viu) and if his dark humor, social commentary, and hefty use of symbolism is your cup of tea, then his earlier films are a must-watch.
Bong flexes his incredible storytelling range from the blockbuster to the village tale, and his films are some of the best examples of genre-bending. The Host (2003, Amazon Prime) is a 2006 creature feature dark comedy about a family whose daughter has been taken by a river creature. Snowpiercer (2013, Netflix) is his sci-fi opus that tells of an eternally-running train and the horrors within, and has Chris Evans and Tilda Swinton as part of its international cast. 
Mother (2009, Viu) is a small film that shows the horrific lengths a mother will go through to protect her only child. However, if you must watch a Joon-ho classic, make it Memories of Murder (2003, Amazon Prime) the small-town crime drama that has also been lauded by critics as his best work before Parasite.
Park Chan-wook is the director behind the jarring 2003 classic Old Boy (2003, Netflix), and it's safe to say that no one who has watched the film ever forgets about it. It won the Grand Prix at the 2004 Cannes Film Festival for its horrific yet riveting mix of ultraviolence and disturbing sexual premise. If han-filled violence and vengeance is up your alley, then the rest of his Vengeance Trilogy — Sympathy for Mr. Vengeance (2002, Netflix) and Lady Vengeance (2005, Amazon) – are variations on the theme.
His latest work, however, is a slight detour. The Handmaiden (2016, Amazon) is the story of an heiress who has to outsmart a con man determined to marry her. Even without Park's trademark violence, it's still worth watching for its lush English-Japanese aesthetic and strong erotic imagery. As with all Park Chan-wook films, approach with caution and an open mind. 
Other Korean movie classics are available for free on Youtube, courtesy of the Korean Film Archive. Over 100 films can be watched with subtitles, including many classics like Aimless Bullet (1961), usually referred to as Korea's premiere film. It also has Insect Woman (1972) and Transgression (1974), both of which remain favorites among Korean filmmakers. 
Going by Genre
Sometimes you just want to find a nice film for the weekend, be it blockbuster or small indie pleaser. Depending on the mood, Korean cinema has tons of films to choose from in any genre you prefer. Again, keep in mind that their movies are notorious for mixing genres freely, so caveat emptor and enjoy the ride.
All recommendations below are only those titles that are available on current streaming sites such as Netflix, Viu, and HBO Go.
Comedy
Extreme Job (2019, Netflix and HBO Go) follows the hilarious adventures of narcotics detectives who have to go undercover in a fried chicken shop. Things take a turn for the worse (or best) when their fried chicken becomes a hit, forcing them to rethink their career priorities. The endearing antics of the fumbling team  was a recipe for a Korean blockbuster, making Extreme Job the second most viewed film in recent Korean movie history. 
Miss Granny (2014, Viu) is one of Korea's most successful comedies that it's been remade 8 times in only 4 years. This is the original version that was remade here and starred Sarah Geronimo.
Romance
The massive success of the romantic kdrama Winter Sonata in 2001 is usually attributed as the start of the first Korean wave (now called "Hallyu"). Along with the small screen success were the big screen romance classics Il Mare (2000, Viu), My Sassy Girl (2001, Amazon Prime), and A Moment to Remember (2004, Amazon Prime).
On Your Wedding Day (2018, Netflix) comes with the lovable Park Bo-young and all the "hugot"/TOTGA feels… but would it come with a happy ending? 
Zombies Everywhere
Train to Busan (2016, Netflix) is the OG zombie smash that catapulted Korean cinema to be at par, if not better, than anyone else's zombie game and introduced themselves as a major player in the genre. 
#Alive (2020) is Netflix' most popular horror movie across Asia this year. Yoo Ah-in plays a gamer who gets stuck in his condo while the zombie horde rampages outside, so he makes up his mind to live through the dread alone. Or is he?
Suspense 
The Call (2020, Netflix) is one of those films best watched without you knowing anything about it beforehand. Is it a horror flick? A family drama? A time-travelling freak show? Is it all of the above? Go watch. 
The Terror Live (2013, Viu) is what happens when a spotlight-hungry newscaster makes a deal with a terrorist live on air. The suspense never relents as the terrorist becomes more and more unwieldy with each threat. Action fan favorite Ha Jung Woo stars as the disgraced news anchor who will stop at nothing to get his ratings. 
The Forgotten (2017, Netflix)  is a twisty, genre-bending film that starts off as a cat-and-mouse hunt for the truth and ends in…well, a very unexpected manner. Kang Ha-neul shines in his performance as the tormented son.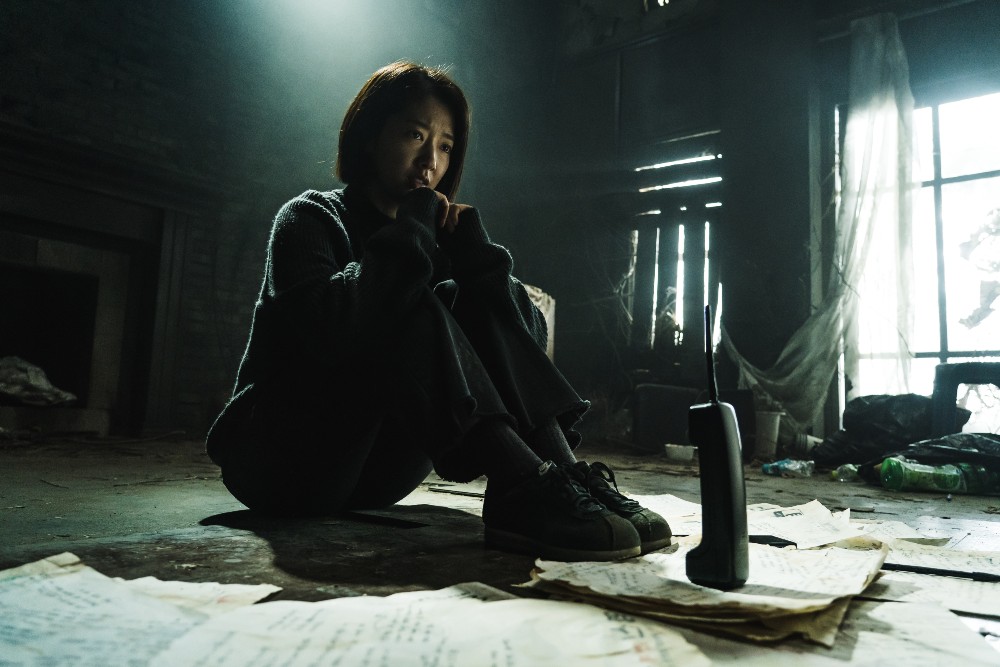 SciFi and Fantasy
Along with Gods: The Two Worlds, its sequel The Last 49 Days (2017, Netflix) are both visually stunning blockbusters that follow a soul's journey into the afterlife. No angels and gates of paradise here; this is, after all, an Asian take, so expect unpredictable gods, as well as the concepts of karma and divine retribution.
Illang: The Wolf Brigade (2018, Netflix). Based on the anime Jin Roh: The Wolf Brigade, Illang offers a post-apocalyptic look at a Korea set in 2029. Watch for the disturbing 1984 undertones and incredible WW1 aesthetic. 
Other Subjects
Friend (2001, Netflix) is a classic in the Korean gangster genre. This one, however, is set in the 80's. This small film stunned by out-earning blockbusters when it was released, and is credited with two notable contributions to Korean cinema: it was the first film to heavily showcase Busan and its dialect, and is credited with kickstarting the trend of nostalgic "youth films, " of which the k-drama series Reply 1988 is molded on. 
Steel Rain (2017, Netflix) is a taut, action-packed look at uneasy North/South relations. A North Korean Special Forces soldier finds himself escaping to the South after a failed coup attempt, and now finds himself  scrambling to save both countries from nuclear annihilation. Hallyu star and "premium oppa" Jung Woo-sung leads this tense flick. 
Spirit's Homecoming (2016, HBO Go) tells of the horrors of Japanese brutality on their Korean "comfort women," a dark theme Korean cinema bravely revisits every now and then. 
A Company Man (2012, Viu) is one of the hundred Korean action films that show the number of creative ways you can kill a man without using a gun. Action star So Ji-sub takes centerstage as a disgraced killer-for-hire who ironically becomes a target of his own assassination firm. 
King and Clown (2005, Viu)  is a drama about a king's fascination with a travelling theater actor, and was an unexpected smash hit in 2006 given its homoerotic undertones. It was also Korea's official entry to the Oscars in the same year, and gave Lee Joon-gi his Best New Actor Award in the 2006 Baeksangs. 
In his Oscar speech, Bong Joon-o slyly pointed out that if "one could only overcome the one-inch tall barrier of subtitles, you will be introduced to so many more amazing films." No better advice could be given.
Korean cinema already has an incredible inventory of these "amazing films." Now all that's left is for you to discover their dazzling range this weekend – either via a small indie or a dazzling blockbuster – and sit back, prep some ramen, and don't let something like language get in the way. – Rappler.com