Biographical film 'Spencer' is slated for a November 5, 2021 release
Kristen Stewart is set to portray the late Princess Diana for the upcoming feature film Spencer, a biopic on the tensions, rumors, and aftermath of the young Diana Spencer's tumultuous marriage with Prince Charles.
Movie studio NEON released the first teaser trailer for Spencer during the CinemaCon presentation on Thursday, August 26.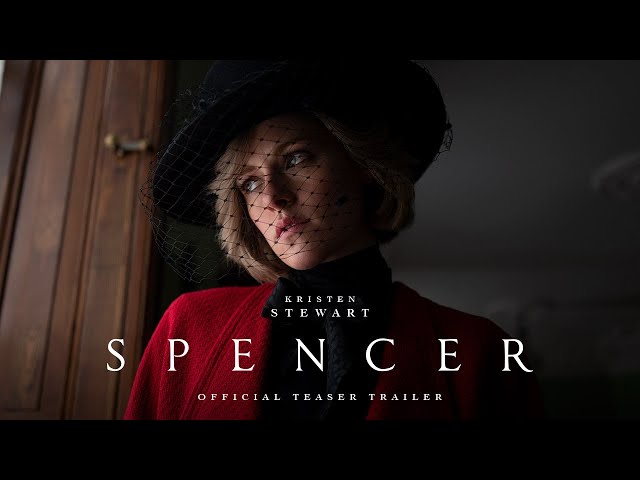 Set in 1991 at the royal family's Sandringham estate, the one-minute trailer kicks off with grand cinematic views and cuts of the Royal Estate as the royal family prepares for their Christmas festivities, complete with attendants, lavish clothes, and high-end dinners.
Shortly after, Princess Diana is seen inside a bathroom, in a panicked and emotional state, struggling to maintain her composure in front of the royal family and the public eye.
NEON released the official movie poster on Wednesday, August 25.
"Every fairy tale ends," it wrote on Twitter.
The film, directed by Jackie's Pablo Larrain and written by Peaky Blinders' Steven Knight, is described as "an imagining of what might have happened during those few fateful days [of Diana's marriage]."
Along with Stewart, the film features Jack Farthing (Prince Charles), Olga Hellsing (Duchess Sarah of York), Thomas Douglas (John Spencer), Amy Manson (Anne Boleyn), Niklas Kohrt (Prince Andrew), and more in the cast.
Stewart teased more about what the film has in store during an interview with ET, saying: "There are so many perspectives of her and of her story…. It's just not a black-and-white thing, and it's a very slippery, really emotionally packed story for a lot of people."
Spencer will be released in theaters on November 5, 2021. – Jana Torres/Rappler.com
Jana Torres is a Rappler intern.