At 42, Maggie is finally the star of a movie that has all the potential of a major film franchise
"From your lips to God's ears," Maggie Q replied with a smile when I told her she has a movie franchise in her hands with The Protégé.
Yes, folks, at last, Maggie – she with the acting and fighting chops, and great screen presence – stars in her own action movie that finally does justice to her aforementioned qualities.
With the absorbing The Protégé, directed by Martin Campbell, Maggie becomes one of the first Southeast Asian women to be the lead in an action movie released by a Hollywood studio (Lionsgate).
Often relegated to supporting roles, the actress shines and rivets as Anna, rescued as a kid by a veteran assassin, Moody (Samuel L. Jackson), who then raised her as the world's deadliest killer-for-hire.
But when Moody, whom Anna has come to love like a father, is killed, she goes on a journey of revenge and gets entangled with another professional killer, Rembrandt (Michael Keaton).
As Anna, Maggie kicks serious ass in The Protégé which taps her martial arts skills to the hilt. Even before I could finish watching the action-packed crime-thriller during a screening in Santa Monica, I was already thinking, this will be a film franchise for Maggie.
"We left it open enough," Maggie, gorgeous in a sparkly black V-neck top, grinned in our recent video conversation when I told her of a movie series a la John Wick.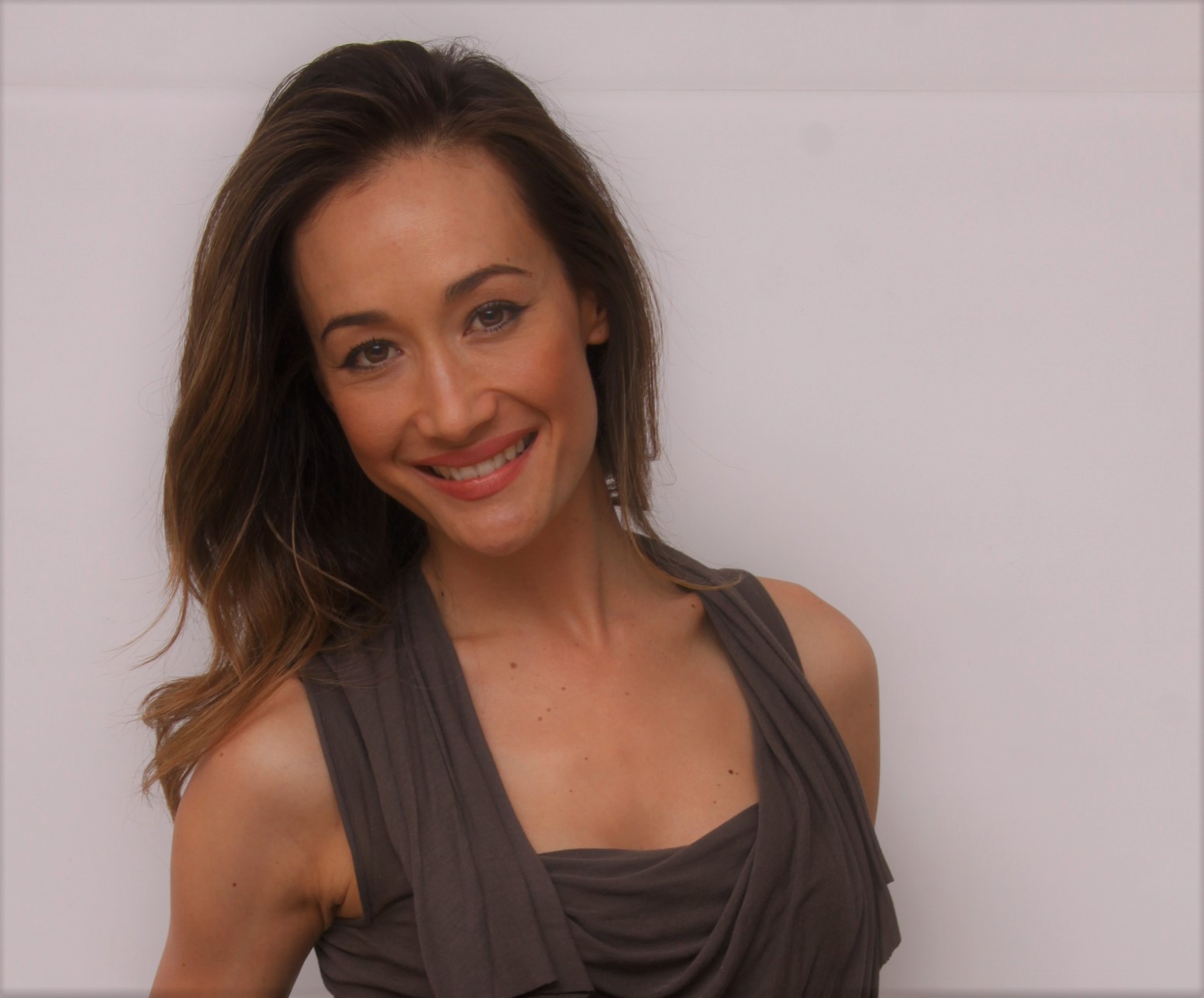 "For me, sequels are, if your audience loves it…You never want to force those things so if we see that people respond to this and we can make another one, how great would that be?"
Congratulated on The Protégé being one of the first Hollywood studio action movies with a Southeast Asian woman for its lead star, Maggie graciously demurred, "I haven't done the fact checking on that. But it is exciting that a script has even come along and allowed for a great character that we can be proud of and portray with confidence."
Stories recently surfaced that Maggie had a major spine surgery less than three months before she reported for a lot of action scenes on The Protégé set. The actress said to Entertainment Weekly's Lacey Vorrasi-Banis, in a Gold House VIP Q and A, that her doctor warned her to rest for at least five months.
Maggie's story got more interesting when she revealed in that interview that on top of defying her doctor's orders, she went through intense action scene rehearsals. Other actors were going for her throat, which was cut open during her spine surgery.
It turned out that the production did not know about the surgery and her physical limitations, as a result. But even as her surgery was known, Maggie reportedly insisted on doing most of the stunts. And she did.
The movie greatly benefits from the interaction between two damn good actors, Maggie and Michael. They have a dinner scene that may be among the most memorable in recent cinema.
There's obviously sexual tension between the characters of Maggie, stunning in a red dress, and Michael, dashing in a suit. They trade witty barbs while pointing guns at each other under the table.
"Oh, that was really fun," said Maggie. "That's like actor porn because you get this great scene, you have this wonderful writer (Richard Wenk). Not only did he write something great but he also allowed us a lot of freedom in it."
"Michael and I were able to change things that we needed to. But really being able to do scenes where you can actually have arcs, within a movie, in one scene, is a huge gift. So, Michael and I had a lot of fun. It took us two days actually to shoot that."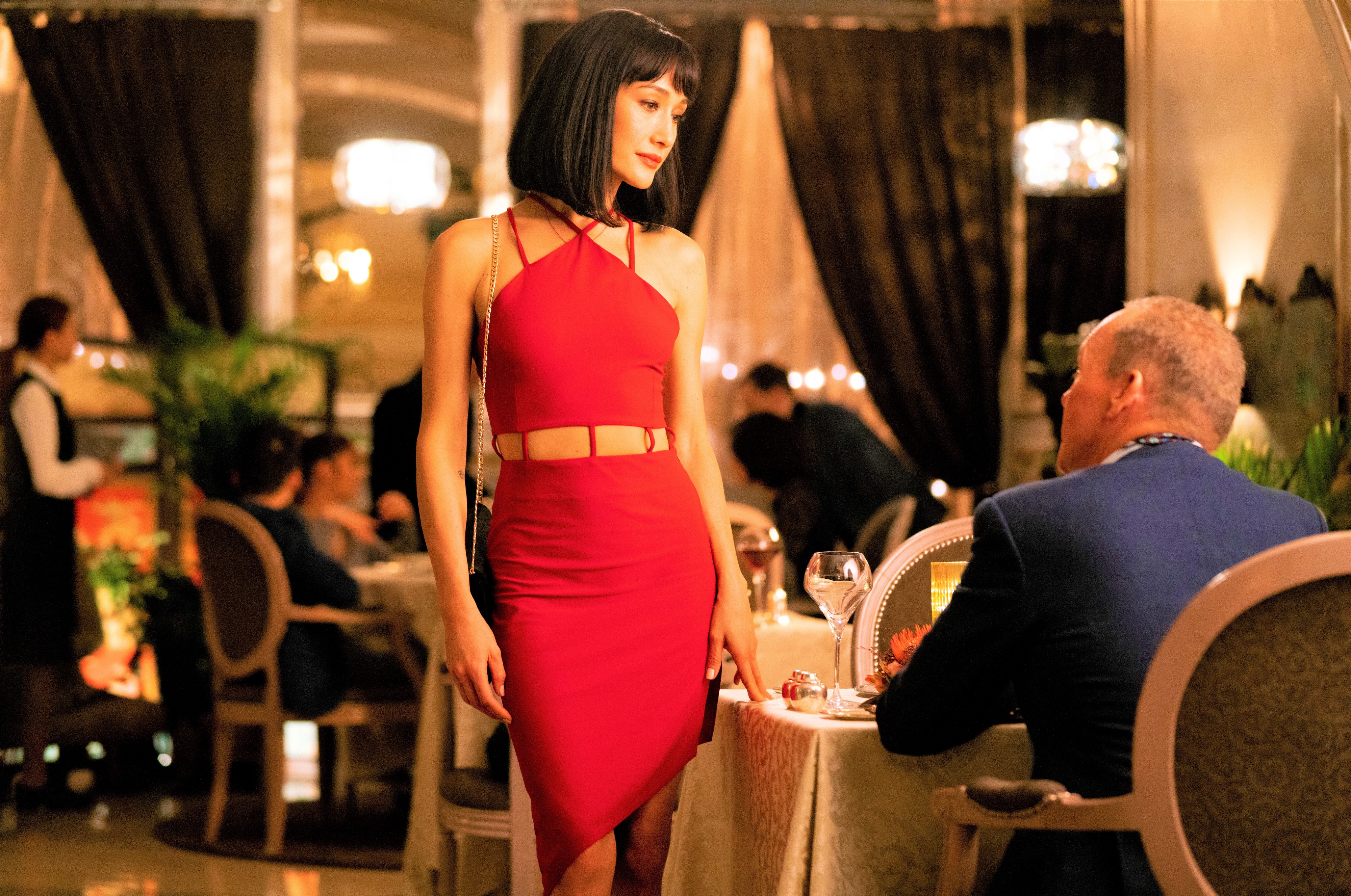 Asked about engaging in brutal mano-a-mano with a guy who was once Batman, Maggie chuckled as she answered, "That has come up today which is really funny. It never occurred to me when I was making the movie, funnily enough."
"Michael is a great actor, as we all know, but he's also a really great human. So, it was easy for me because you don't work every day with people who are that generous of spirit, not in any job. I was able to have a collaboration with him that was very real and thoughtful. Michael and I did a lot of rehearsals."
"We sat with the script a lot and with Martin. And Martin was so committed to each and every word in this movie. And so, we had a good time playing with things, making them better, elevating and optimizing as much as we could all the time."
It does help that The Protégé was megged by Martin who directed and rejuvenated the James Bond franchise with two films, Casino Royale and GoldenEye.
"I wouldn't have taken the film if it wasn't Martin Campbell, period," Maggie stressed. "It would have been a completely different film. What Martin brought to it was Michael Keaton, which was unexpected and probably nobody [expected]."
"Michael wouldn't have been your average pick, obviously, for this genre – and myself, Sam. Martin's instincts are so good. He really is such a wonderful director and such an instinctual talent that it was inspiring to watch him but also to collaborate with him. He made this project. It would not be the project without him."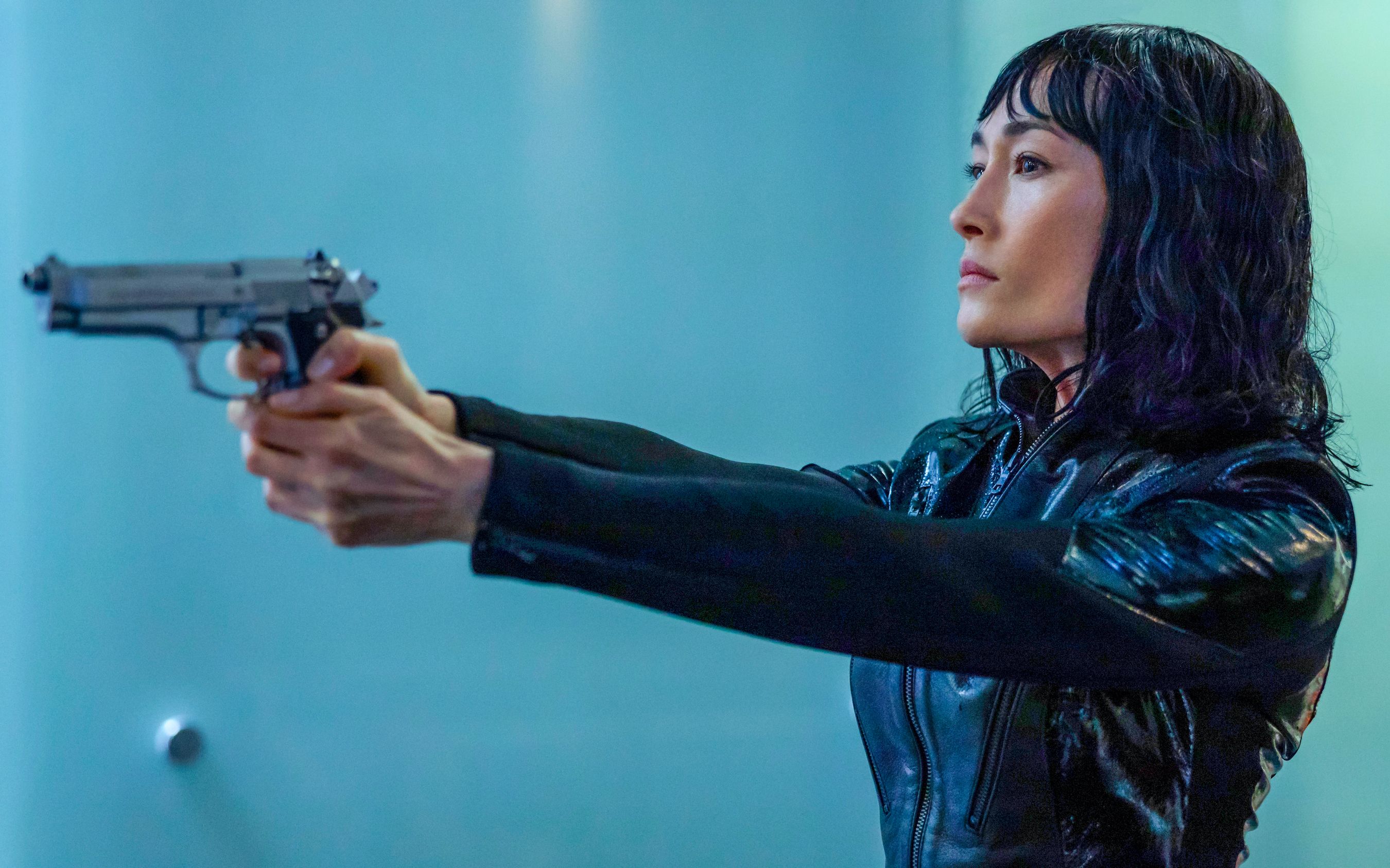 Indeed, credit Martin for casting out of the box, including his choice of Samuel.
"Oh, I love Sam," Maggie said about the actor whose many films include Pulp Fiction, Django Unchained, Unbreakable, Die Hard with a Vengeance and those MCU titles (as Nick Fury).
"And I love the relationship in this film. So I really enjoyed building that. I've never really had that dynamic before with a character – a father figure type character in a movie."
"And I really enjoyed being able to portray this platonic relationship between two people who have a real love for each other, a deep love for each other in the way that we had it. And so that was very new for me. I've never done that before."
Maggie, whose mom is Vietnamese, shared that Anna is her first role that truly reflects her heritage. Maggie's American dad met her mother when he was stationed in Saigon in the Vietnam War. Many scenes in The Protégé are set in Vietnam.
"Yeah, that was fun," said the actress whose CIA case officer Hannah Wells in Designated Survivor made me binge watch the now-canceled series on its streaming second life. "I never get to play Vietnamese, anything ever. There's never anything written for that. I'm very proud of my heritage."
"I love that my mother is Vietnamese and Vietnamese women are some of the strongest women I've ever known. So, it was nice to be able to portray that which I know about these very women."
But Maggie rued that she did not get to shoot in Vietnam. She explained, "I never got to go there because of COVID but the crews did and they did get a lot of footage."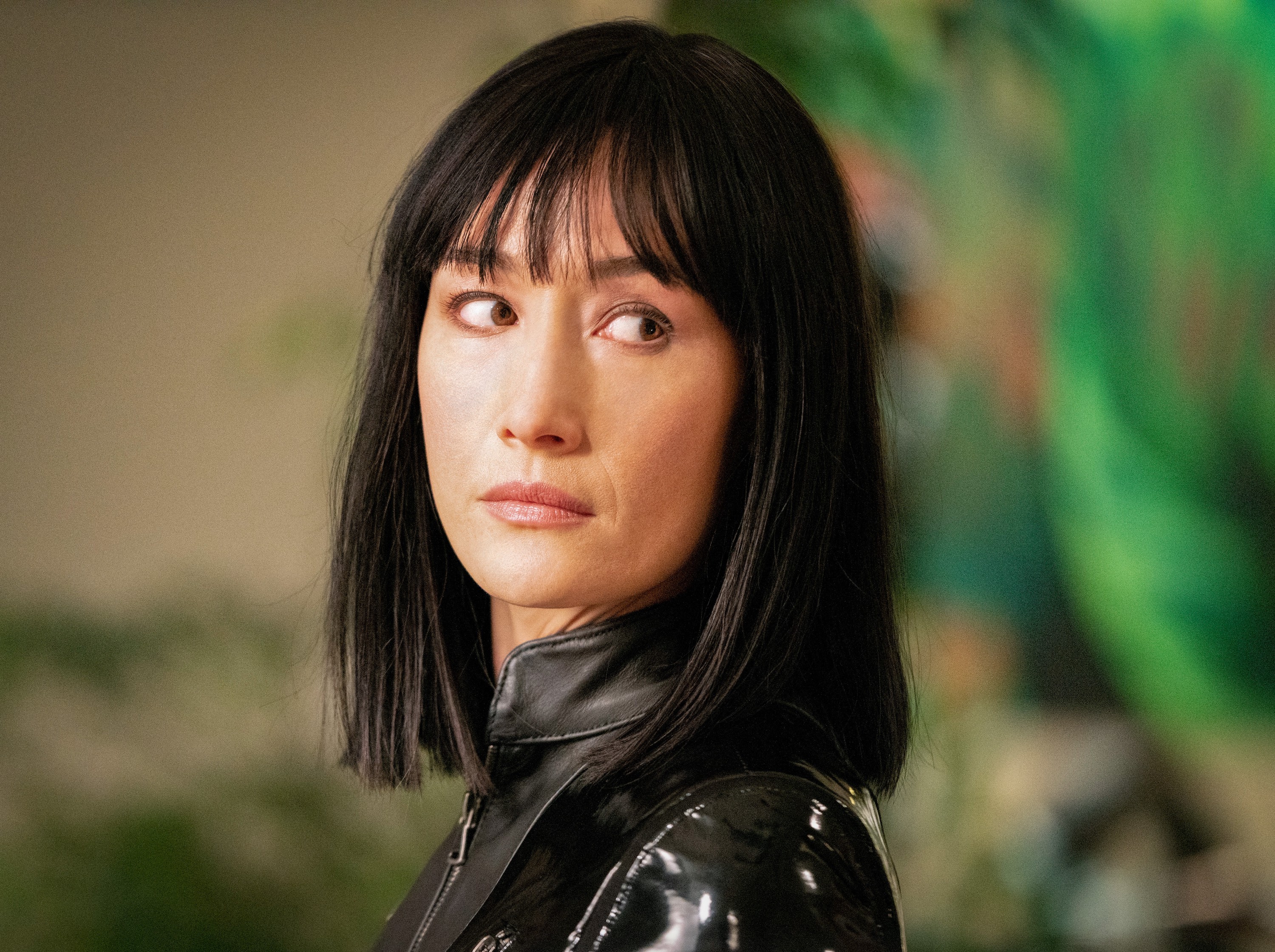 Born and raised in Hawaii, Maggie, who was in various sports teams in high school, earned an athletics scholarship to a university where she planned to take veterinary science. After a year in college, she embarked on a journey to earn money so she can finish her studies.
The bold step took her to Tokyo for modeling gigs, then Taipei and finally, Hong Kong.
Of those struggling years, Maggie was quoted as saying about her Hong Kong days in an interview, "I had 200 bucks in my pocket. I literally did the same thing that my mother did when she left Vietnam. She didn't speak the language, had no money."
"Oh, wow," Maggie reacted when I read to her that quote. "I think that those days when I was poorest and pounding the pavement were probably the 'fun-est' days of my life, to be honest. Because there really was no pressure at the time."
"I made friends – friendships that have lasted me my whole life. I traveled the world. I had no resources to speak of so whatever was at my disposal, I used."
"But whatever I couldn't do, I just didn't. And I think that the simpler your life is, the happier it is."
"I look back at that time and I never forget. The most trying times in terms of struggle, trying to get there, trying to support yourself and doing all those things, are your greatest lessons."
"They really never left me. It feels like yesterday when I would have to plan my three meals because I only had this amount of money that day and could only spend this amount, and what could that meal be."
"And most of the time, it was the same thing three times a day because it was really inexpensive. I don't know if people who struggled look back at the time and they're like, 'Oh, I hated that time in my life.' "
"But man, I really loved that time in my life because it was the parameters and the simplicity of it that made it so happy. And I keep that with me because it's easy to forget."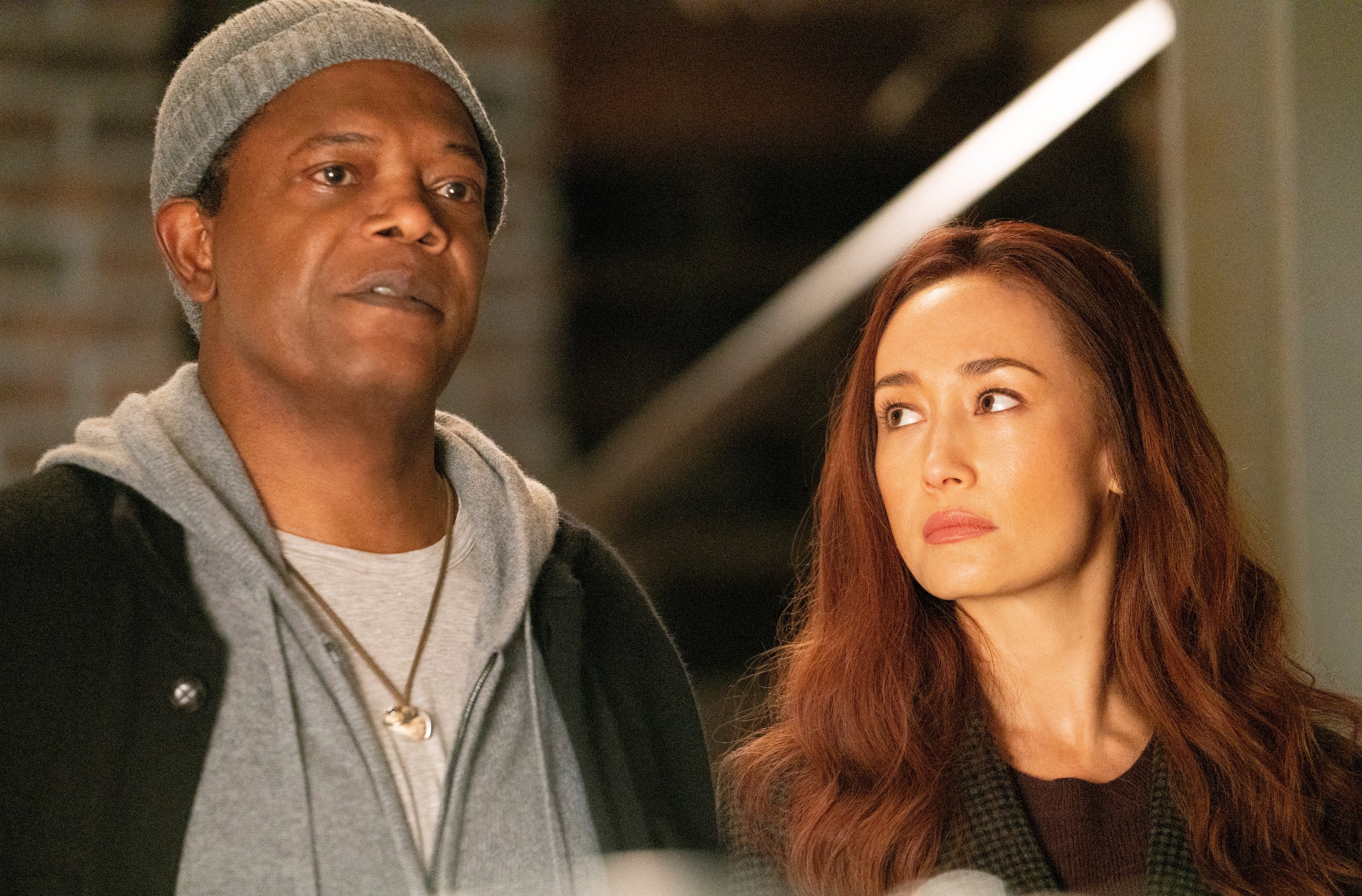 Adopting the screen name Maggie Q because folks have a hard time pronouncing her last name, Quigley, she started in Hong Kong TV dramas and segued into films. Jackie Chan mentored and gave her a major break in his films.
Maggie made headway in Hollywood by starring opposite Tom Cruise (Mission: Impossible III) and Bruce Willis (Live Free or Die Hard). She went on to star on The CW series, Nikita, play Tori Wu in the Divergent film series and score other TV and movie credits.
Maggie, whose next projects include Pivoting, Long Gone Heroes and Cutman, recalled her early days with Jackie. "He's the most grounded person you will ever meet in your life in terms of the way he moves about in the world, in his life."
"Jackie is so funny because we were his team. When he left set, we all left set. And when we'd walk around set or whatever, it was like, we were a team. So, if he walked by a piece of trash that he knew we had been walking by all day, we were in trouble."
"It was like, 'Oh, I'm sorry, but did you see that water-ball on the ground? Pick it up. That's the way we work. We're not people who walk by things and expect other people to do things for us.'"
"And that is why Jackie so successful. Then in later years, he did Shanghai Noon with Owen Wilson. Owen was doing an interview on The David Letterman Show or something like that."
"I remember listening to Owen. They question was like, 'What was it like working with Jackie Chan?' And Owen was like, 'Oh my God, man. I'm just a sleazy American actor. I'm sitting in my chair and Jackie is moving cables, doing all that stuff and helping everyone.' "
"Jackie is just that person. If there's work that needs to be done, you just get it done. That's how we work and that's how he taught us to be. I really respect it and it's a part of who I am."
A vegetarian and a passionate animal rights activist, Maggie was once engaged to Dylan McDermott and dated Daniel Wu, Justin Long, and Brett Ratner.
At 42, Maggie is finally the star of a movie, The Protégé, that has all the potential of a major film franchise.
"It really would be [great] and it would be because of the demand of our consumers and that would be our audiences," Maggie said. "That would be really special." – Rappler.com