The Christmas flick is set to premiere on Netflix in November
The holidays are well underway at Netflix, with the sequel to the entertainment company's hit Christmas film The Princess Switch premiering soon.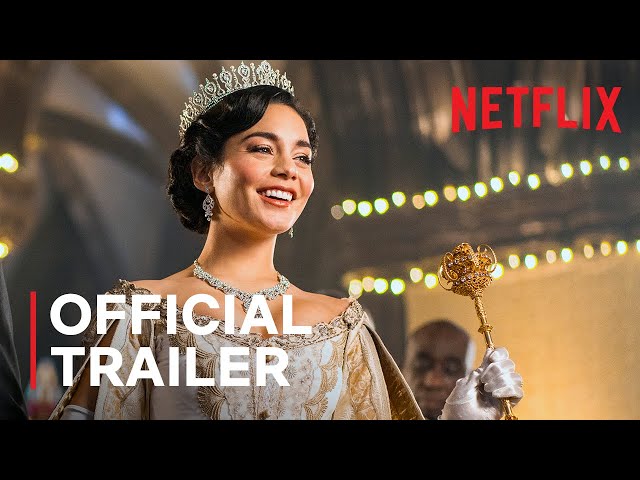 The Princess Switch 2: Switched Again sees star Vanessa Hudgens returning to play the roles of American baker Stacey De Novo, and European royal Lady Margaret Delacourt. This time around though, she'll be playing a third role: Margaret's party girl cousin Fiona.
In The Princess Switch, Stacy flies to the country of Belgravia for a baking competition. As fate would have her run into her perfect lookalike, who just happens to be Margaret, the Duchess of Montenaro, who is brokering an arranged marriage with Belgravia's prince. The two women trade places for a day and Stacy ends up falling in love with Prince Edward, while Margaret begins a romance with Stacy's best friend Kevin.
The Princess Switch 2: Switched Again picks up where the previous film left off – with Stacy now Princess of Belgravia after marrying Edward, and Margaret about to inherit Montenaro's throne as she tries to rekindle her failed romance with Kevin.
As Stacy and Margaret switch again to help the latter work things out with her ex-boyfriend, Fiona's presence thickens the plot as she makes a bid for Margaret's throne.
The film is set to premiere on Netflix on November 19. – Rappler.com