'The mainstream sci-fi and American dystopian films are notorious for their lack of diversity,' says actress Sumalee Montano. 'So, for me, it was very important to disrupt that and to center us.'
LOS ANGELES, USA – An actress' real-life relationship with her Filipina mother inspired a Hollywood film produced by veteran Filipino-American producer, Dean Devlin.
Sumalee Montano, a Harvard-educated investment banker who followed her passion to act, stars in The Deal, a sci-fi dystopian drama that, for a change, centers on a personal story of a mother and daughter. Significantly, this science fiction thriller's cast is led by a Fil-Am, for once – Sumalee herself.
Sumalee, the grandniece of Severino Montano, who was posthumously honored as the Philippines' National Artist for theater in 2001, produced the movie with Dean, whose credits include the hit films Independence Day, The Patriot, Godzilla, and Stargate, and TV shows Leverage and the Philippines-set Almost Paradise.
The actress is the executive producer of Nanny and Aftershock, which bagged the 2022 Sundance Film Festival grand jury prize and US documentary special jury award, respectively, and Riotsville, USA, which won the 2022 Minneapolis St. Paul International Film Festival best documentary honors.
As two Asian-American women who are dedicated to intergenerational stories told by the diverse talent in front of and behind the camera, Sumalee and Grace Lay founded LinLay Productions.
In the absorbing The Deal, directed by Orsi Nagypal, Sumalee plays Tala Bayani, a single mom in a future where a pandemic has severely impacted the earth, with resources barely enough to support the population. A totalitarian government, The Bureau, rules and implements what is termed The Deal.
When you sign up for The Deal, you get these coveted, hard-to-come-by privileges: a job, housing, and medical care. The only catch? After 20 years, your life gets taken away.
At 20 years old, carrying a child and alone, Tala committed to The Deal. For 19 years, she raised Analyn (Emma Fischer) as a single mom. But now that Tala's Deal is almost up, a serious crisis hits Analyn and forces mom and daughter to find ways to outwit The Bureau.
Sumalee holds our attention throughout the film as a fierce woman and mother. She and Emma are compelling together as mom and daughter – loving, arguing with each other, but they convey that unspoken natural maternal bond.
Emma's credits include the romantic TV movie Meet You in Scotland and such series as Counterpart, Deutschland 86, and Gap Year.
The fine cast includes Taz Skylar, Lisa Brenner, Alistair Mackenzie, and Pearl Mackie. Sean Presant wrote the screenplay based on Sumalee's idea. Shot in Serbia, The Deal evokes a bleak dystopian era, but Tala and Analyn, thanks to Sumalee and Emma, humanize this setting and make it relatable.
In two separate video conversations, I talked to Sumalee and Dean about The Deal, which is now streaming exclusively on The Roku Channel.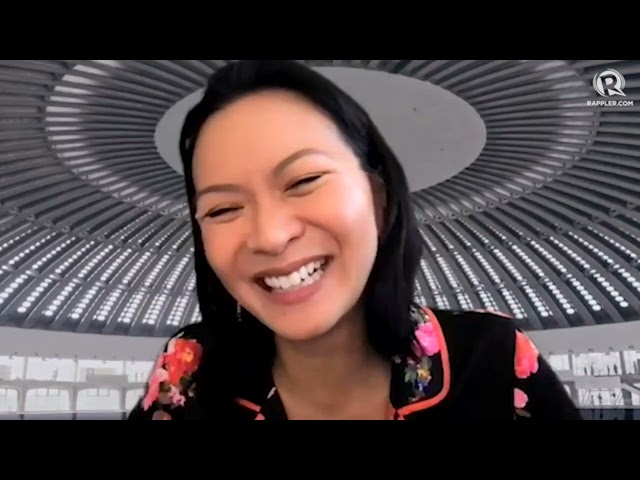 "There's so much about my relationship with my mom that you will see on screen," Sumalee said fondly about her mother Linda Montano. "There's a moment I'd like to share. She passed away nine years ago. I was surrounded by my relatives not long after she died."
"As we were talking, it dawned on me what she had sacrificed during her life for me to have the life that I have. In that moment, everything just fell (into place). I realized, and you see that moment in The Deal as well, when Analyn realizes it through conversations with her mom."
"When those things happen, when I can take something that happened in my real life with my mom and put them up on the screen, it means the world to me. Everything about the way we loved each other, how we fought, how I got mad at her and how I yelled at her. Truly, so much of it is from our relationship."
"She was a single mom, she gave me everything. So, to me, this is truly a love song that she deserves. In real life, she wanted me to help her tell her life story but I didn't know how. I actually bought her a book on how to write an autobiography one Christmas, hoping that she would read it and start to write."
"She never did. But then after she died, I realized, I still don't think I can tell a story about her life but I can tell a story that honored how much and how fiercely she loved me."
Dean, whose wife Lisa also produced The Deal, recounted, "So, Sumalee developed the script for The Deal. She and Lisa are very close. She brought it to Lisa and Lisa brought it to me. We all sat down and talked about it."
"And it was such an intriguing idea because I can't remember any other post-apocalyptic sci-fi film that was a mother-daughter story. It really felt fresh, unique, and had a great new perspective. So, we set out to go make this movie."
Sumalee, whose many acting credits include Dan Brown's The Lost Symbol, Star Trek Picard, and Veep, was told by Dean and Lisa that she should play Tala.
"They didn't have to convince me too hard," Sumalee said with a smile. "But when I was in the development process working with our writer, Sean, I discovered very quickly in the process that if I thought of myself as playing Tala, I couldn't give notes. My notes were terrible."
"I was the worst creative producer ever if I imagined myself in the role. And so, I immediately took myself out of that. While I was giving notes, I pictured another woman of color in that role. Once I separated myself, then I could give notes again."
"I got so used, throughout the whole development process, a year and a half plus, to not think of myself playing Tala. So, when I pitched the movie to Dean and Lisa, I never presented myself because I was already so used to like, no, no, I don't play Tala."
"But then, Dean came back to me a few days later and said, 'You know what? You've lived with Tala for the past two years developing this script. You know your mom better than anyone else. Why don't you just play it?' "
"I was like, 'Really?' Like I said, he didn't have to twist my arm hard."
Asked about the scenes showing Tala and Analyn realistically bickering and loving each other as mom and daughter, and how those emotionally resonated with her on set, Sumalee replied, "It's interesting, when you're actually on set working. I don't know that I'm having that kind of overarching thought of, this is my mom and me because I feel like I've got to be so present in that moment being Tala and working with Emma as Analyn."
"So, I don't know that it was emotional from the connection point with my mom but it was emotional in the moment with Emma playing Analyn. All of the complexities of that mother-daughter relationship or parent-child relationship were there."
"It was amazing actually because there were moments when we would clash like a mother-daughter and you could feel it. I was like, oh, what's going on? Oh wait, this is really good for our chemistry."
"There were other moments where we just fell into wonderful just-being-with-each other that I feel and know as well through my own mother-daughter relationship. So, it was emotional but in a way that was contained more to being an actress, being a daughter and a mother myself now."
(In real life, Sumalee feels fortunate to have a stay-at-home husband with whom she has a son.)
"But the other feeling of being with my mom and feeling that relationship doesn't come until you watch it. When I watched the cuts, when we got to the final edit, and I saw the movie come out on Roku Channel and watched the credits roll, that's when I really started to just go, we did it. We did it for you, Mama."
I asked Dean, whose mother, Pilar Seurat, was a pioneering Pinay actress in Hollywood, if The Deal's story also inspired him.
"Anyone who had a mother who sacrificed for them can relate to this film, especially for me because I'm half Filipino and my mother was Filipino," he answered. "I was also raised by a single mom."
"So, I get that dedication and sacrifice. But I do think that mother-daughter relationship is very special. It's kind of like a father-son relationship. There's a unique connection and Sumalee nailed it on the head in the script."
"She really channeled her mother playing this part. The greatest comment that I've been getting since the movie's been being seen by people is they keep saying, 'I never expected this movie to go where it went. I never expected the ending that it has.'"
"And so much of that has to do with it being this personal story inside of a sci-fi thriller."
On how they came up with such a beautiful name, Tala Bayani, for her character, Sumalee explained, "I love it, too. I have to give full credit though to our writer Sean Presant, who is not Filipino. But he did a lot of research."
"We talked about lots of different names and threw a whole bunch of different options out there. But he was the one who came to the table with Tala Bayani."
The actress-producer responded to my curiosity about Tala's backstory. "Because the planet has been so ravaged by this virus, worse than we'd ever seen, plus climate change events, there were just pockets of survivors left," she explained.
"Our theory was that the different groups that would come together for their own survival's sake, would come from different countries, different cultures."
"We tried to make it as multicultural as possible. That's why you have Filipinos, Black people, Eastern Europeans, South American people."
"I would have to say our casting team was amazing. They worked really hard to make sure that there were different cultures represented."
Without being preachy at all, The Deal illustrates how climate change is a real and serious threat.
Sumalee stressed, "I do hope audiences key into that and understand that if we don't manage our resources better, if we don't build institutional systems that are based on compassion and humanity, we can very much end up in a world like The Deal."
"Some people would argue that we're there already with the desensitization over mass deaths that we've seen with the pandemic. I don't want to call it a joke but one of the things that we would say during postproduction is, 'Guys, we got to get this movie out there before it becomes a documentary.'"
"I started development in 2017. We finished filming in 2019, just before COVID hit. So, we didn't know that COVID was coming down the pipeline. That was why when it started happening and we started seeing what was going on in the world, how many people were dying, we were like, oh guys, we got to get this movie out."
As for her advocacy to boost diversity in Hollywood, starting with the sci-fi genre, Sumalee answered, "The mainstream sci-fi and American dystopian films are notorious for their lack of diversity. So, for me, it was very important to disrupt that and to center us."
"To center us as every people, in a way that every parent can associate and relate to Tala's struggle, to her love and her determination to keep her child safe. The more we see us in these roles, the more empathy we can build for our communities through audiences seeing us in these lead roles."
"And hopefully, that gives people permission to advocate for our communities in real life. So, it's very important."
"With the production company that I helped found with Grace Lay, LinLay Productions, since this film came out, we've gone on to support and produce other films. Yes, our mission is to center historically marginalized people in front of and behind the camera, in the intergenerational stories that we tell."
Dean, who is the founder, chairman, and CEO of Electric Entertainment, a full-service film and television production company, echoed Sumalee's commitment to diversity.
"The reality today is if you don't have a film that's diverse, it actually feels very old-fashioned," he shared. "I think that today's audience wants to see a lot of representation in films. They're getting used to it."
"And when they don't see it, it feels odd. But even though we're living in a time where there's an enormous amount of effort being done for diversity, Filipinos are still wildly underrepresented."
"So, to be able to do a film like this with an adult Filipino woman is enormously satisfying and gratifying for me. I feel like we're starting, like with Jo Koy and things like this, to break (the glass ceiling) but more work needs to be done. I'm happy to be part of it."
Sumalee graciously obliged when I asked her to talk about her family's ties to Severino, a playwright, director, and actor who founded the Arena Theater at the Philippine Normal College "to bring drama to the masses" and who trained theater icons like Rolando Tinio and Behn Cervantes.
"Severino Montano is my great uncle," Sumalee began. "He is the brother of my lola (Jesusa Montano Saddam), my maternal grandmother. Growing up, I heard so much about his creativity and obviously how much he did for theater in the Philippines, what a prolific playwright he was, and how my grandmother used to act in his plays."
"And of course, there's a fair amount of chismis around his family life. That's what I remember. It was really cool when the Philippine government issued a stamp in honor of him."
"So, my appreciation for him as my career in the arts has grown and continued. My appreciation for what he did in the Philippines in bringing theater to people has definitely grown as well. Just as you realize after working in this business, how hard it is."
Sumalee grinned as she shared, "The joke is that the acting gene skipped a generation because my lola had three daughters, none of whom are in the arts. But then it came in again for me as a grandchild."
"Yeah, my lola was an actress in the Philippines. She used to act at the Arena Theater. She used to act in her brother's plays. And my mom would always say, that's where I got my OA (over-acting), my artiness from, for sure."
OA – that's a very Filipino term, indeed. "OA, completely," she agreed with a chuckle. "Always, 'You're so OA, you're so OA.'"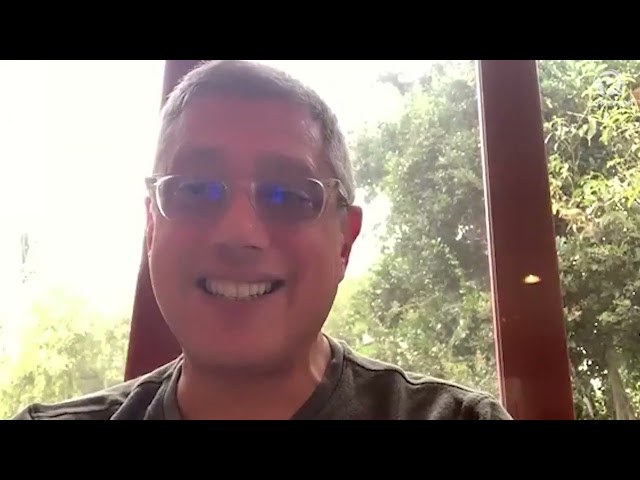 Sumalee's fascinating roots reflect the international backgrounds of many hyphenated Filipinos today. Her dad is Thai.
"I was actually born in the States in Ohio," she said. "My parents met at the Ohio State University. They were both in graduate school there. After I was born, we moved to Thailand for the first several years of my life. Thai was actually my first language."
"And then my parents separated. My mom and I came back to the States. She raised me here mostly as a single mom. She drilled me with English and she was very strict about my studies, even though she maybe wasn't as strict with herself when she was in school. But she was really strict with me."
"I'm very fortunate that both my mom and dad helped me to get to Harvard, and to help me go there financially. Afterward, I always had the desire to pursue an artistic career but I didn't feel like I could because my parents just spent so much money. I took out some (student) loans, too."
"I was like, we just spent so much money. I can't move to New York to try to become a starving artist or actor after that. So, I found a way. I feel like I acted my way through literally 20 interviews to get that job at Morgan Stanley."
"As an investment banker, I treated it like an acting exercise. I put on my suit – that was my costume. I put on my makeup, I memorized my lines for the interviews, I went in, and I got the job."
"I just realized two and a half years later, I was like, what am I doing? This is not my passion. I'm working on deals that are hundreds of millions. I think I did over a billion dollars' worth of deals as an investment banking analyst but I wasn't passionate about it."
"I quit banking. I threw on a backpack, traveled around the world because that was one of my dreams. I backpacked around the world. About three-quarters of the way through that trip, it hit me like a ton of bricks."
"I was like, wait a minute. I have acting in my blood. I have creative genes in me. I want to pursue a profession in the arts. I had saved up enough money from banking in order to be able to move to Hollywood and do that. So that's what I did."
And investment banking's loss was Hollywood's gain.
As for Dean, he was one of my first interviewees when I resumed my writing career from Manila to Hollywood. I was excited and proud to talk to a Fil-Am involved in The Patriot.
"I had no idea that was your first interview," Dean remarked. "Well, I'm glad that Pinoys got to connect."
And speaking of Pinoys, I asked Dean what his experience has been like filming Almost Paradise in Cebu. The crime drama series, which is now shooting its season two, still in the Philippines, is produced by Dean along with Gary Rosen, Marc Roskin, and Rachel Olschan-Wilson under Electric Entertainment.
Christian Kane stars as a former DEA agent who retires in Cebu but keeps getting involved in law enforcement. The cast includes Samantha Richelle, Arthur Acuña, Nonie Buencamino, and Ces Quesada. Many Filipino actors have guested on the series.
Dean enthused, "The thing about being in the Philippines is that Almost Paradise is the first western scripted series to ever be done in the Philippines. And the show has now sold all over the world."
"I'm so gratified but also perplexed by all the emails and texts I get from Filipinos around the world. A lot of these texts and DMs are from Filipinos saying, 'Oh, seeing my home country, it brings back such wonderful memories. Thank you for letting me see our culture and Filipino faces,' and that's wonderful."
"But I also get a lot from Filipinos who were not born in the Philippines, who've never been. They say things to me, 'I had no idea that there were beautiful resorts in the Philippines.' And that shocks me because obviously, the most beautiful resorts in the world are in the Philippines."
"It just shows you that so much of our representation has been focused on poverty and not the wealth of culture, whether it's food, dance, and art. Over the last, I'd say 15 years, the quality of filmmaking, whether it's in front of the camera or behind the camera, has really risen to a world-class level."
"We have now world-class DPs, directors, actors, production designers. A lot of people didn't know that. They're just starting to learn that. When I did season one of Almost Paradise, I couldn't sell it anywhere in the world because no one believed that we were going to get the kind of quality that we could out of the Philippines until they saw the series."
"Now, we're sold everywhere. So, it's been so wonderful to be able to showcase the enormous talent that has been developed in the Philippines over the last several years and to see these actors who are very well known in the Philippines but not really known anywhere else, and to watch people react to them and see how they've been exposed; it's very rewarding."
On the heartening trend of Filipino actors like Dolly de Leon, Soliman Cruz, and now, Chai Fonacier in Nocebo, making breakthrough performances in Pinoy roles in European films, Dean replied, "I think for the longest time, Filipinos were forced to play other races because nobody wrote for Filipinos, right? Or didn't think about Filipinos. We're seeing now the crack in the glass suit and opportunities start to evolve."
"They say that luck is when preparation meets opportunity, that's when things happen. This window of openness to seeing Filipino actors is happening just at the moment that the Filipino talent has reached such an enormous level. We're going to see more of that."
Dean brought up a Filipinas actress addition to Almost Paradise. "I got to cast Max Collins this season in the show. I think a lot of people are going to be very surprised by her. So yeah, it's really fun to watch the reactions of people to the enormous talent that they didn't even know existed."
On his creative collaboration with wife Lisa, Dean said, "I met Lisa as an actress but in the years since, I've watched her develop as a producer. We've now produced two films together. She directed and produced a short film that's won all kinds of awards."
"She's about to begin production on a movie she wrote. As a former actor myself who then went behind the cameras, to watch my wife go through that journey, it's enormously rewarding, especially because she's good at it. Because if she wasn't, then it would be really difficult."
"But she really has a talent for this. And she spent a life in the theater. She was acting since she was eight years old. So, we can do the Malcolm Gladwell thing. She has more than the 10,000 hours needed to succeed at this. It's really been a joy watching her develop these new skills in directing, producing, and writing." – Rappler.com