'Blue's Big City Adventure' will be released on November 18
MANILA, Philippines – Paramount Plus released on Monday, October 3, the official trailer for Blue's Big City Adventure, which features all three generations of hosts of the popular children's show.
The two-minute clip sees Josh Dela Cruz and Blue in New York City, set to audition for a Broadway musical.
"We are definitely not in the story book world anymore," Josh says.
Their Big Apple adventure takes an interesting twist when Josh realizes that he left his handy dandy notebook at home.
"Without my handy dandy notebook, I think we're lost," Josh tells Blue.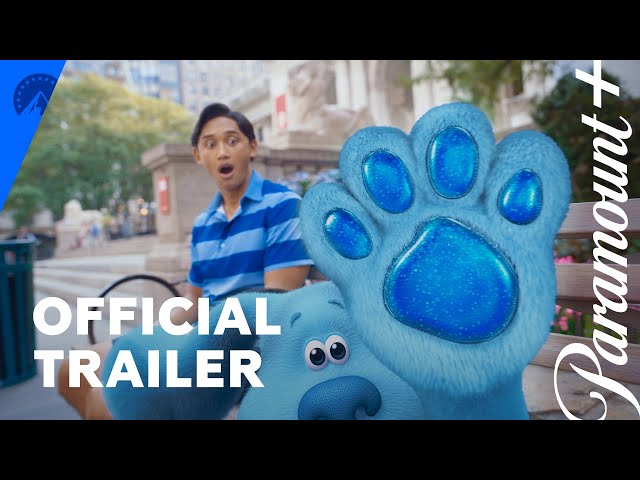 His animated household pals – Mr. Salt and Mrs. Peppers – discover the same thing, pushing them to embark on a journey to New York. They also ask for help from Steve Burns, the series' original host, and Steve's fictional brother Joe, whose real name is Donovan Patton, to help them track Josh and Blue.
Blue's Big City Adventure serves as the first full-length feature film to come from the Blue's Clues franchise. The hybrid live-action/animated film was first announced in February, and is set for a November 18 release.
According to ET, the film will feature all-new songs and cameos from BD Wong, Ali Stroker, Taboo, Alex Winter, Philippa Soo, and Steven Pasquale.
The film also marks the first time for all three hosts to come together in a huge Blue's Clues project. Steve hosted Blue's Clues during its original run from 1996 to 2002. He was replaced by Donovan, who played Steve's brother Joe, until the show's cancellation in 2006. In 2019, the show got a reboot and was renamed Blue's Clues & You!, which is hosted by Josh, who introduced himself as Steve and Joe's cousin.
Blue's Clues is a live-action/animated Nickelodeon children's series that features the host going on an adventure with young viewers to figure out a mystery through clues that Blue, a puppy, leaves around for them to find. – Rappler.com