With productions put on hold for a huge part of the year, movies and TV shows play catch up
When 2020 began, the entertainment industry was brimming with enthusiasm. Movie companies were preparing their lineup for the year, a summer film festival was all set, and productions were on the way. But everything changed in March when, almost 6 weeks after the first COVID case in the Philippines was confirmed, lockdowns were introduced in different parts of the country.
Productions, both for TV and movie, stopped almost immediately. It took more than quarter for things to go back to "normal" – only this time, normal meant new rules, protocols, and lock-in shoots. Distribution was also a huge question. In 2020, Philippine movies began streaming almost exclusively online.
Pivoting to streaming and pay-per-views
Roselle Monteverde, Regals Films producer, told Rappler via e-mail that the company focused its sights on streaming platforms after the pandemic started.
"Regal has migrated and focused on digital streaming platforms such as Upstream, Netflix, Iflix, Cignal Play, Youtube, Apple iTunes, Google play, and Facebook. Development of projects was adjusted to what suits a certain projected rate of return and limitations due to certain COVID-19 protocols mandated by government agencies. Regal is still producing; however, with what is practical and applicable in the economic state of the country," she said.
Regal Films is not the only film company that pivoted to streaming. In October, Star Cinema, ABS-CBN's film company streamed U-Turn starring Kim Chiu, Tony Labrusca, and JM de Guzman through the website KTX.ph. Three films – My Lockdown Romance, Boyette, and Four Sisters Before the Wedding – were distributed almost fully online.
Film festivals – the QCinema Film Festival and the Pista ng Pelikulang Pilipino – also went online. Classics, documentaries, and new films shot before the pandemic finally found distribution after a months-long pause. The 2020 Metro Manila Film Festival, which opens on December 25, will all be streamed via Upstream and GMovies.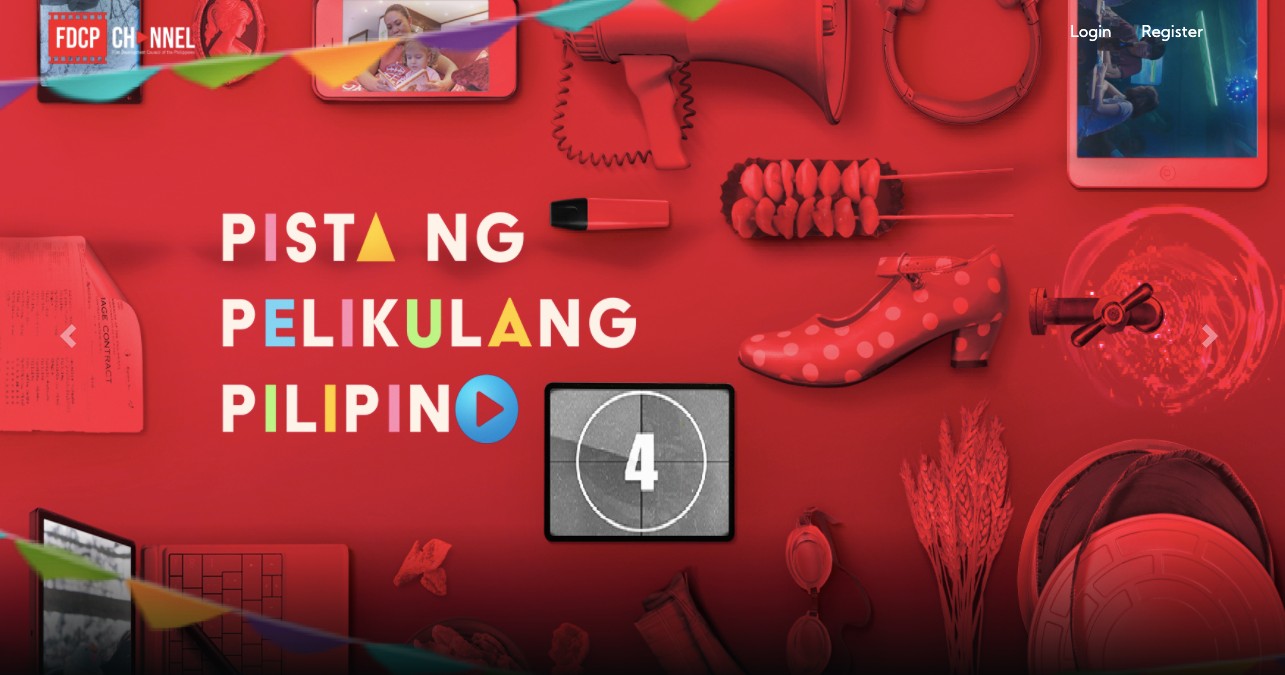 One of the films in the MMFF is Regal Entertainment's The Missing, which was originally scheduled for the inaugural MMFF summer edition.
"It was meant for the summer festival which never pushed through because that was the time that the pandemic peaked. But Regal needs to find a venue for a wider release of the film and the Metro Manila Film Festival is the best option," said Monteverde.
The MMFF, after all, "has a history of attracting a great number of audience for local films because of the exclusion of foreign movies from the wide cinema release," according to Monteverde. But she's also aware they won't exactly have that advantage anymore. Only a handful of cinemas are allowed to operate, even with safety protocols.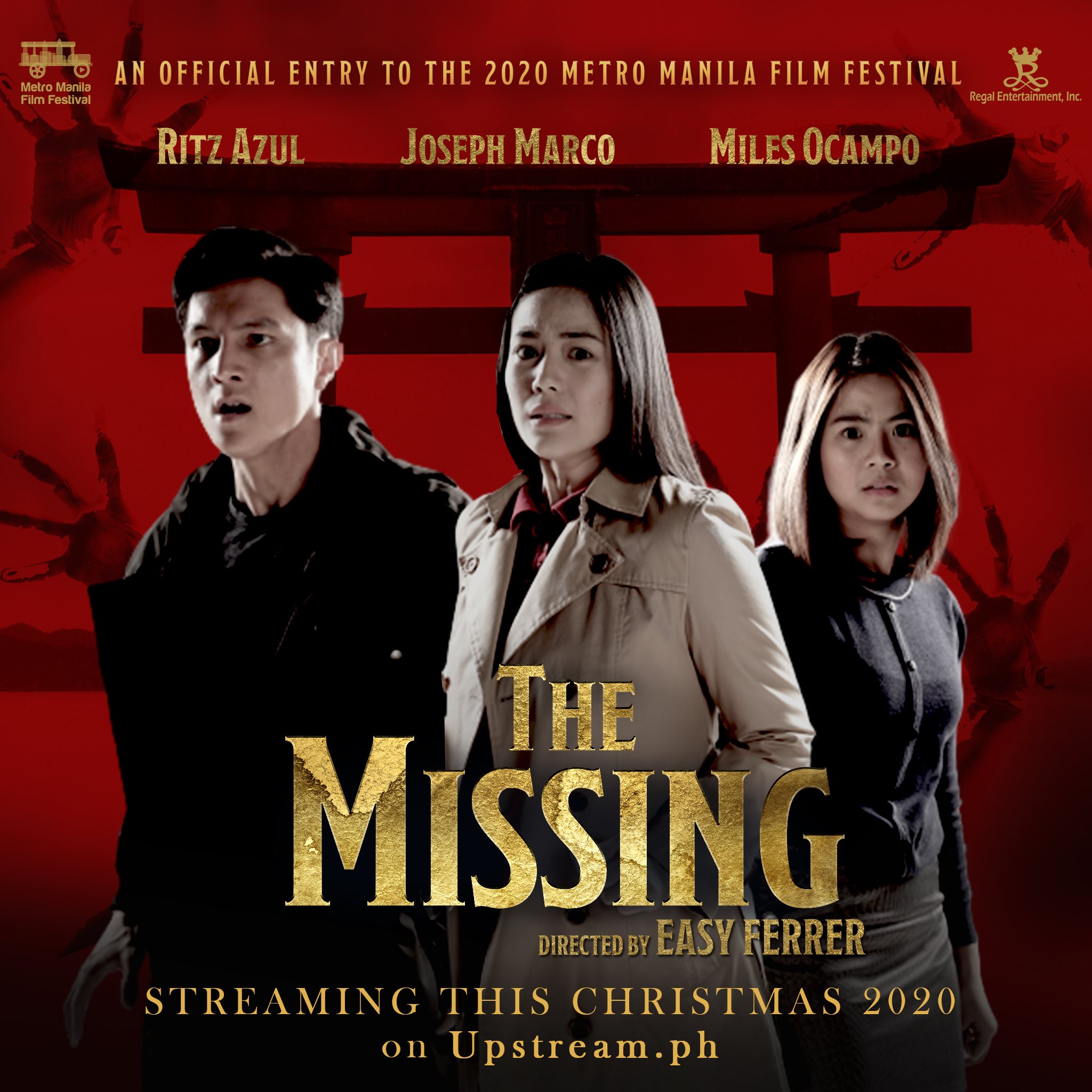 Monteverde said streaming will be a test for Filipino movies.
"We need to see a green pasture for the entertainment industry. Currently, the Upstream platform (the partner of the film festival) provides this opportunity for producers to release movies online for a fee to the viewers. We are hoping our cinema audience will embrace this since the convenience of watching from any device anywhere and anytime through Upstream will be a chance for this industry to generate income."
Monteverde is aware that online streaming is a risk. "We have to start somewhere so this is a gamble as much as it is an experiment."
With cinemas closed, how does one determine the ticket sales and distribution process? Monteverde said that this issue is being fixed among them and the Metro Manila Development Authority, which organizes the MMFF.
"This has been made very clear with the MMDA right from the start. Currently, MMDA together with Upstream and the producers have been meeting weekly and discussing processes and other aspects of this new business," she said.
New normal, new rules
With Metro Manila under general community quarantine, the usual activities that come with film festivals and movie screenings are prohibited. Stars of the movies normally hop from cinema to cinema to promote the films and interact with their fans.
During his contract renewal with Star Magic last December 4, Joseph Marco, who stars in two films – The Missing and Isa Pang Bahaghari, said that despite the minimal interaction, there's an upside to things going online.
"Wala na nga masyadong interaksyon but the good thing about it is that mapapanood na ito ng buong mundo, so worldwide, " he said referring to the Filipino community abroad. 
(Interactions are minimized but at least this time, the movies can be viewed worlwide.)
Pre-production also follows new guidelines – plans and meetings are done mostly virtually beforehand.
During the online press conference for the movie 4 Sisters Before the Wedding on November 29, director Mae Cruz-Alviar said schedules and timelines are tighter.
"We have limited shooting days unlike before that we had double the number for shooting days and we have limited shooting hours as well," she said.
"We have to be prepared. Everything should be ready. Actors should be ready. There is no time for delays."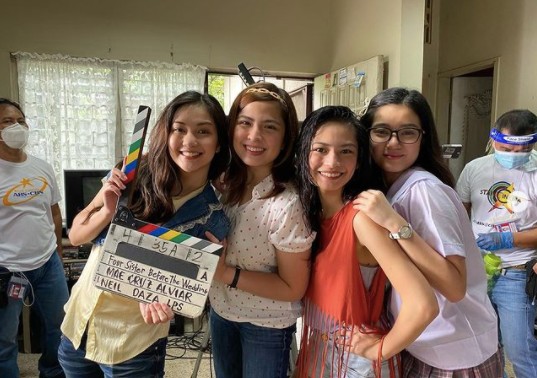 Actor Dominic Ochoa said he personally likes how the system has been working since lockdown tapings were introduced.
"I like this new system because since plantsado na lahat, kailangan na may script ka kailangan mo ready na. It's like a reset button. Na realize natin na hindi naman natin kailangan ng madaming tao. Pwede naman natin gawin lahat na hindi masyadong maraming tao sa paligid," he said.
(I like this new system because everything is ironed out beforehand, with scripts all ready. It's like a reset button. We realized that we don't need a huge crew. It's possible to do things with a skeleton crew.)
Adapting and survival
While shooting films has resumed, it remains unclear if there'll be further changes in protocols and if movie houses will open soon. Monteverde said that for Regal Entertainment, the only choice is " to address the situation and adapt to it."
"As long as cinemas are shut down for reasons of the safety of the audience, films meant for wide release crossing a certain budget would not and could not be developed or even placed in the pipeline. Reality bites. Any studio that wants to survive this critical period must adjust its products to the available venues or platforms that require if not demand content," she said.
Monteverde said that the company is currently busy producing content for commercial and cable channels.
With 2021 just weeks away, Monteverde said that as much as she wishes for the industry to return to normal, it will take time given how COVID-19 has changed the world.
"Even if the vaccine reaches our shore, it will still take time to distribute and disseminate. It will even take a longer time for the larger public to feel the effects of the vaccine and gain the confidence to go back to the old routine where social distancing is not required and mass gatherings are a way of life," she said.
"And even if this happens people have changed. We have all been affected by the pandemic psychologically, mentally, physically, and yes, culturally."
As for her wish for the entire entertainment industry, Monteverde said: "Not merely to survive but to learn from this experience so that we move on with meaning and purpose. " 
"We cannot go back to what was comfortably familiar because we have been awakened by the harshness of reality. So let us move on. In 2021, let us implement the learning we got from this unforgettable year and strive to make better films, more meaningful Filipino entertainment that reflects the times." – Rappler.com