The actor stars with Denzel Washington and Jared Leto in 'The Little Things'
"I can absolutely deny that. That's fascinating. No, I will definitely not be playing Manny Pacquiao."
Rami Malek answered emphatically when I asked him to confirm news stories in Manila that he will play Manny Pacquiao in a biopic on the boxing champ, possibly on Netflix. The reports also mentioned that Leonardo DiCaprio will possibly play Pacquiao's coach, Freddie Roach.
"No, this is the first time I've heard it," Rami replied when I asked if he heard or read these reports about him portraying the boxer and Philippine senator.
Those news stories already sparked a social media controversy, especially among some actors, as to why a non-Filipino actor is playing Pacquiao.
"I think that would be the right choice," Rami said when I asked him about sentiments that a Filipino actor should play Pacquiao. "If we've learned anything, by certain stretches, an actor can do it. But for someone of Filipino origin, it would be nice to see that person being played by somebody from that country."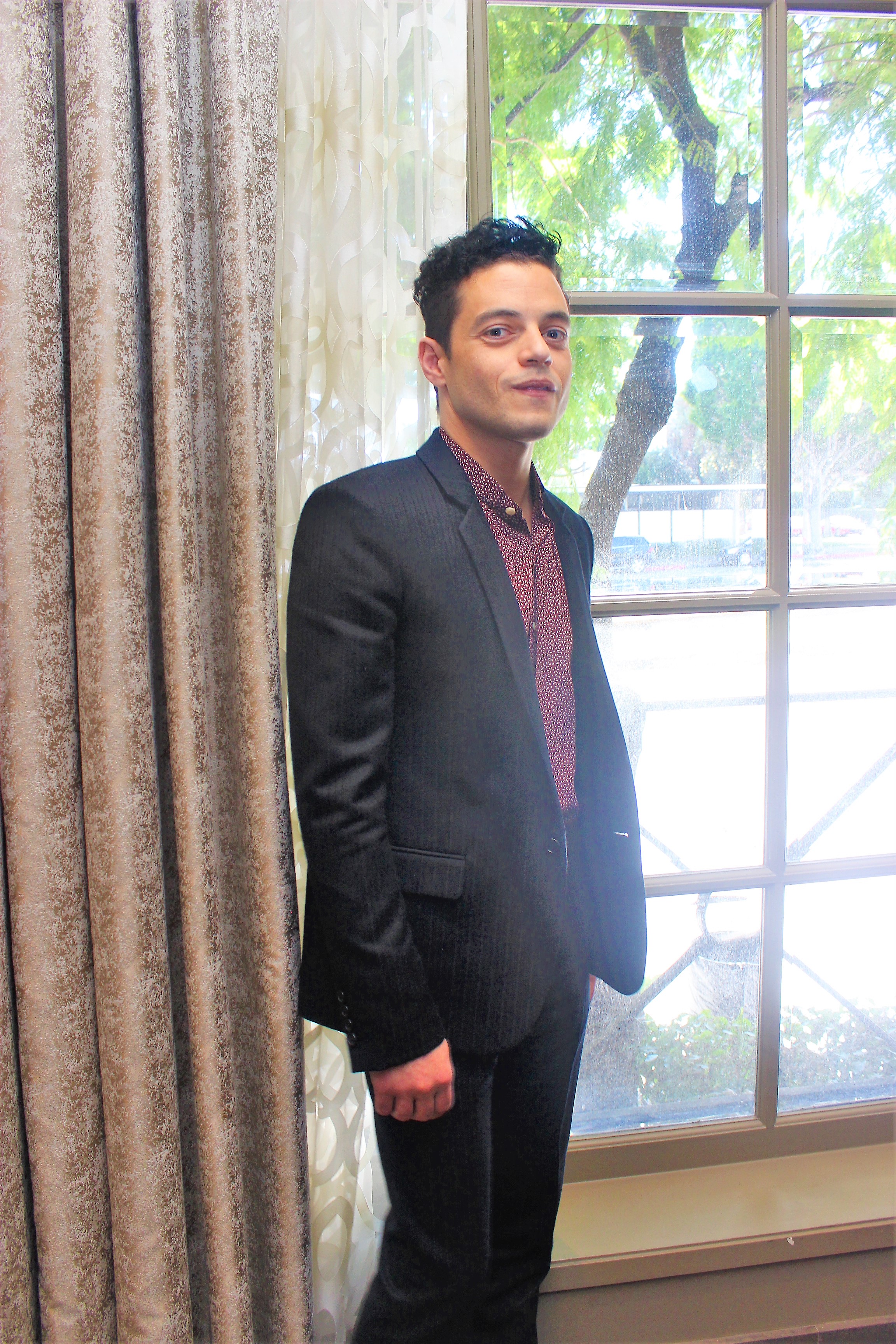 In the meantime, the man who won both the Oscar and Golden Globe best actor trophies for playing Freddie Mercury in Bohemian Rhapsody revealed who he'd like to play in his next biopic dream project.
"I will put it out there into the world," Rami shared his fantasy role. "I love the idea of playing Buster Keaton. I hope that one day, it comes to fruition. I think it will."
On the news that the release date of the eagerly awaited James Bond film, No Time to Die, in which he plays a villain named Safin, was moved again, from April to November this year, Rami said, "I'm fine waiting for an environment where people feel safe and comfortable to go to the movie theater."
"The safety of the public is more important than me having anyone race to see their favorite film. If there's anything we've learned, it's for the most part that we can wait. We can be patient."
Citing the virtue of patience in this pandemic, Rami was complimented on his mustache in this recent Zoom call. "You can try things out in this period of time, can't you?" he quipped with a smile.
In the meantime, Rami will be seen next in director John Lee Hancock's neo-noir crime thriller, The Little Things. The film about two cops tracking down a serial killer offers the treat of seeing Rami, Denzel Washington, and Jared Leto, all Oscar, and Golden Globe winners, together on the screen.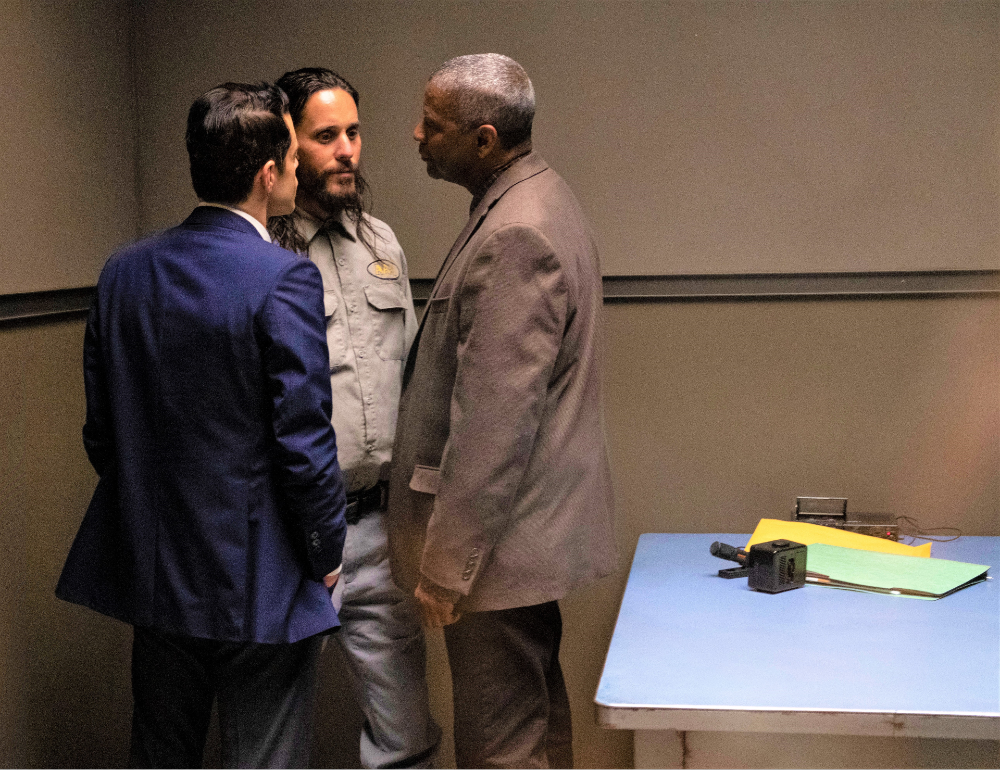 Warner Bros., repeating its strategy with Wonder Woman 1984, will premiere The Little Things simultaneously in both theaters and HBO Max.
"I got the script and I flew through it," Rami said about the screenplay, also by John Lee. "I thought it was an excellent read. I knew John Lee Hancock's work. I thought, what a great person to get involved with — a writer/director."
But the project was cemented by yet another hookup at the Golden Globes, Hollywood's party of the year, where the schmoozing during the commercial breaks has resulted in important deals.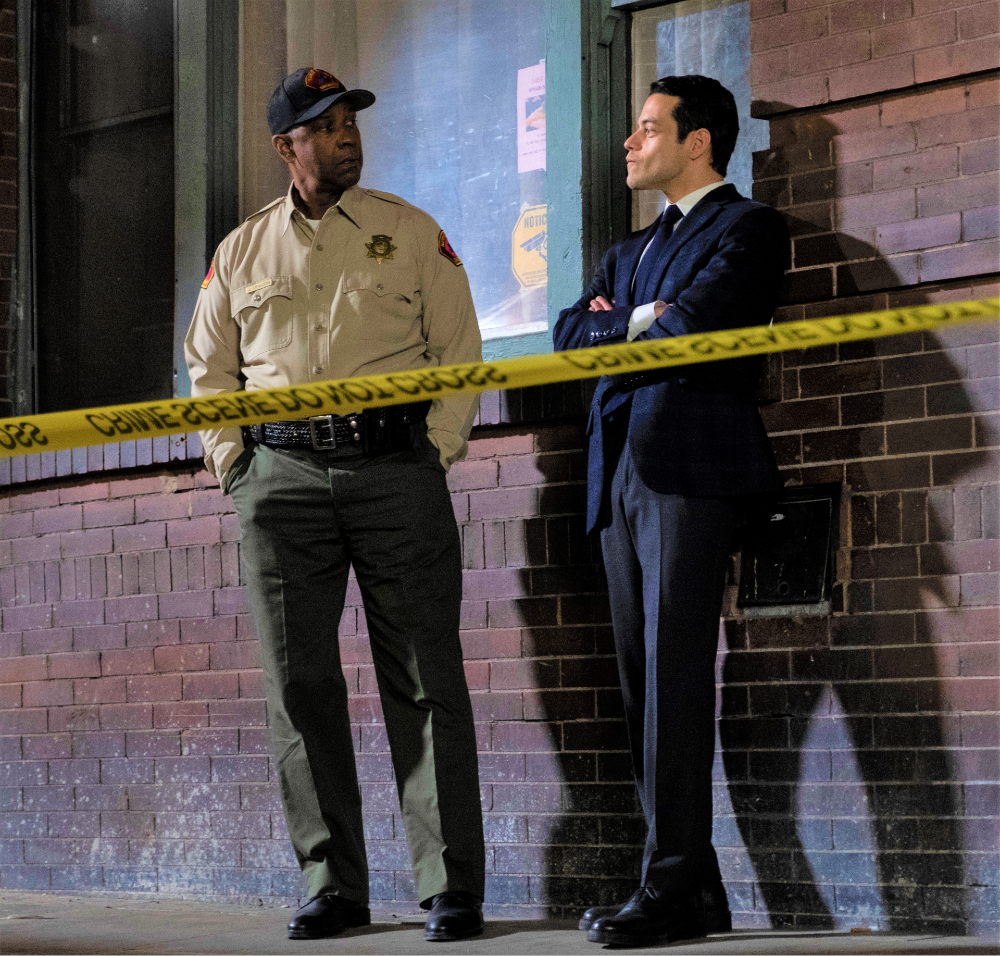 "But what took me over the edge was, I was actually at the Golden Globes for Bohemian Rhapsody," Rami recalled his triumphant evening on January 7, 2019. "I saw Denzel. We made eye contact. He smiled at me, I smiled at him. I saw him start to stand up."
"In that moment, I thought, you better get up, walk towards him and shake his hand before he comes to you. So that happened. And he shook my hand."
"Denzel was very influential in wanting me to be his partner in this film. So there were so many great aspects of the film – the LA-ness of it all, John Lee Hancock, Denzel, and then, of course, you know Jared is going to bring some extraordinary dynamic as well. So a confluence of a lot of great situations going on."
On his interaction in between scenes with Denzel, with whom he shot several sequences inside a car in the movie set in the 90s, Rami shared, "Sometimes talking, sometimes no talking. I felt like I was the Denzel reader. I could see what kind of head space he was in, if he really wanted to just focus on the scene, which was almost always the case, of course."
"But after action and cut, there would be a lot of time just sitting in the car. I would choose wisely as to when I was going to ask Denzel a question about his history, his experience. We got to be pretty good friends by the end of it. It was really special. We just did an interview together and it was great to catch up with him."
But with Rami, Denzel, and Jared involved in a heated interrogation scene, it was intense. "It was," Rami confirmed. "Any time you have those two actors in a scene and myself coming in, I felt it was going to be a very tense scene."
"That was just amplified take after take after take. You never really know what Jared's going to do, what Denzel's going to do. I tried to be an anchor in that scene by really not showing any of my cards, not getting flustered."
"So it's about being composed when there's a very threatening situation. That's what these individuals (detectives) do very well. They try not to let anything be read on their faces."
Being born in the Los Angeles area, Rami appreciated The Little Things' LA noir quality.
"I was born in Torrance but I spent most of my childhood in the San Fernando Valley so it was such a unique experience to be able to shoot in the Valley," he began.
"But to have the Valley as a backdrop, I could really invest and find myself in that world quite easily because it was so vivid in my mind, the late 80's and early 90's. I was very young but still, it captured my imagination."
"I was a kid who took the bus everywhere. You see those RTD buses in the film. So traveling to go see friends, that (bus) was my method of transportation. I think we really capture the disparate areas of Los Angeles, a bit of the grime and a bit of that sense of waiting and being in a car for so much of that experience."
"As detectives back then didn't have the DNA or forensic information we have now, there was the sense of a lot of driving, waiting and that psychology of what it does is it becomes obsessive in the nature. I think LA can be a very obsessive place."
Rami was visibly excited to dish about his next movie but he was under contract to not divulge details until the official announcement.
"I am actually about to start it but I am unable to say anything, unfortunately. Everyone will find out fairly soon so I'm going to leave you with that."
"I know it's a tease. I apologize but I am under specific instruction not to divulge that information. I do have something that I'm currently working on and that I'm very excited by." – Rappler.com