Netflix's newest action romp banks on the star power of its three leads
Ryan Reynolds, Dwayne Johnson, and Gal Gadot have each done their fair share of on-screen ass-kicking. Another action film with them as headliners hardly feels like anything new – except it's all three of them at once.
But for the actors themselves and director Rawson Marshall Thurber, it's the combination of all three of them and their chemistry on screen that sets new Netflix action-comedy Red Notice apart. 
In the film, Dwayne plays John Hartley, an FBI profiler in hot pursuit of the world's greatest art thief, a shadowy figure called the Bishop, played by Gal Gadot. He then teams up with the world's most wanted art thief, Nolan Booth, played by Ryan Reynolds, in a bid to catch The Bishop and complete his mission.
The film takes it easy on the violence, favoring a fun, round-the-world romp over gloom and grit. For director Rawson Marshall Thurber, that was exactly the tone he was going for.
"We were hoping to entertain the world, and we wanted a film that was available for everybody: 8 to 80, men to women, left, right of the political spectrum. We wanted a big, inviting, global entertainment, and that's what we set out to make, and that's what we made," he told Rappler in an interview.
It makes sense then, that Ryan, Dwayne, and Gal were his first choice actors.
Ryan is, of course, known for playing wisecracking anti-hero Deadpool. Dwayne is no stranger to the action-comedy genre, having starred in films like Jumanji, Baywatch, and Get Smart. Gal may not be known for her humor, but her most famous role yet, Wonder Woman, is considered an uplifting, inspirational figure by girls everywhere.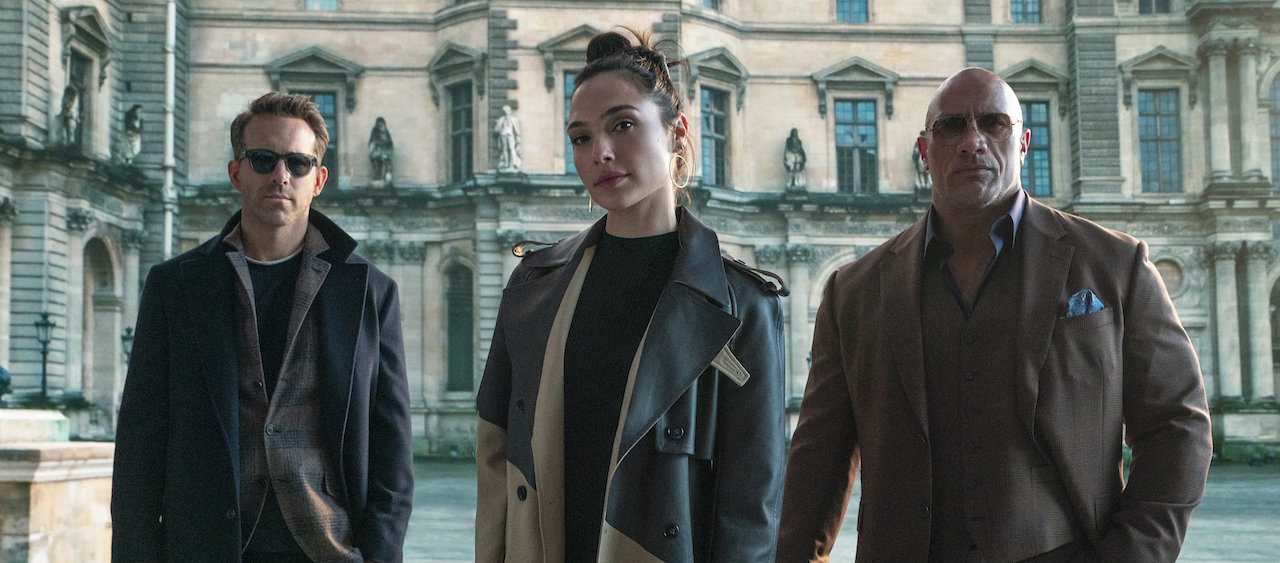 "Dwayne, I thought, plays the particular role in this film better than anybody…plus I had his phone number. And then Gal I'd always just been a huge, huge fan of, and I couldn't imagine anybody who embodies that kind of class, sophistication, and sort of mischief behind her eyes better than Gal Gadot. And Ryan, he's made me laugh for 20 years. I've been a fan, I've known him a little bit personally, and I just always, always wanted to work with him," Rawson shared. 
"So it's a real dream team," he said.
The filmmaker first pitched the film to Dwayne while they were working together on the film Skyscraper, and later on met with Gal in London to pitch to her. Both actors jumped on board immediately.
"Then I went and wrote the script with Ryan in mind, his voice in my ear," Rawson said. "We sent him the script, he's the only person we sent the script to, and he read it overnight and said yes the next day. I got my three first choices for this movie, my three number ones."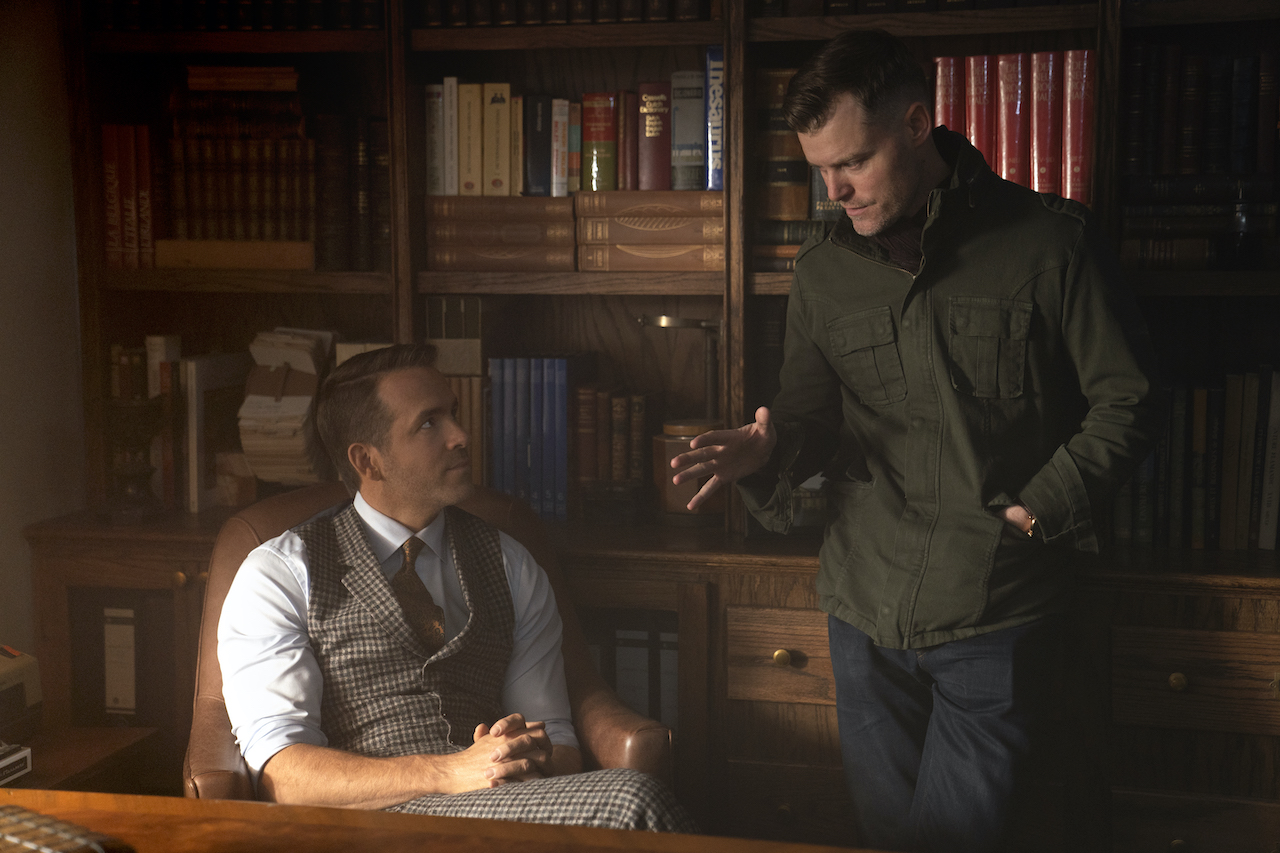 Dwayne said at a November 5 press conference that it was the idea of working with his Fast and Furious co-star Gal that drew him to the film – even if he came on board before she even heard the pitch.
"It was always Gal who Rawson had in mind, and the moment he said her name, I said, well, I love her. She's one of my favorite human beings. She'd be amazing in this….the idea that she plays the most wanted art thief in the world, and that automatically is intriguing to me as a movie fan, Gal Gadot in that," he said.
As Gal described it, working with Ryan and Dwayne was fun and full of laughs.
"There are so many delightful moments and scenes that we got to work on together in the film, one of the most memorable one for me was the first time that I got to shoot with the boys with DJ [Dwayne] and Ryan. And it was in the Russian prison and it was such a funny day…we were breaking so many takes," she said.
"I got to say that I feel super grateful and lucky that I got to work with such an amazing talent like DJ and Ryan and enjoy the process throughout. And I just think that it always shows on screen," she added.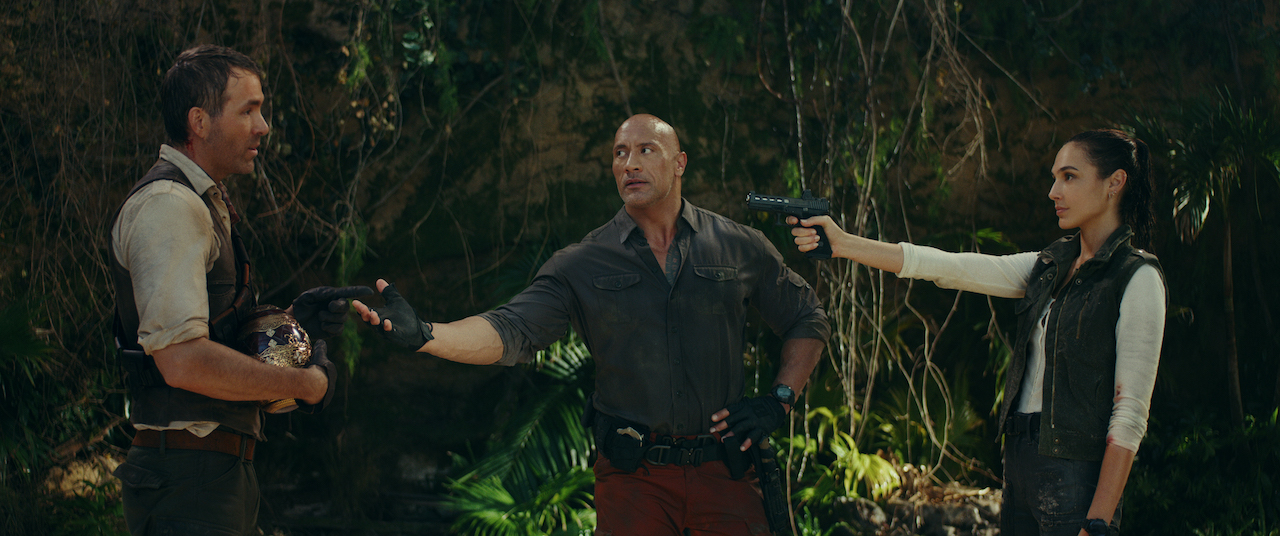 As Ryan put it, their friendship is what the film is anchored on, in a way. He said that he didn't have to do much "deep-seated character work" in prepping for the film because it was mostly focused on his camaraderie with his co-stars.
"Dwayne, Gal, and I have a kind of off-screen friendship and camaraderie that is, you know, the exact same thing you're seeing on screen. That's what they (Netflix) were paying for. They wanted that on the big screen and they wanted that to transfer over to Red Notice and be a part of the DNA and fabric of the storytelling," Ryan said at a press conference on November 5. 
"And that's what we were excited to give them. So, you know, if you come to dinner with Dwayne and I, you will see we quite literally talk to each other the way we talk to each other in Red Notice. And it's pretty funny to be around, and it's just kind of the way it's always been for us. So putting that up on the screen, that was a real pleasure," he said.
Red Notice premieres on Netflix on Friday, November 12. – Rappler.com