'Space Jam: A New Legacy' is set to hit theaters on July 16
Warner Brothers dropped on Sunday, June 6 a new trailer for Space Jam: A New Legacy, a stand-alone reboot of the 1996 film Space Jam.
In collaboration with ESPN, the six-minute trailer titled "The Bunny and The GOAT," a parody of the sport network's popular documentary series 30 For 30, was released. It features lead star LeBron James recounting the events prior to playing against the Goon Squad and being the coach for the Tune squad.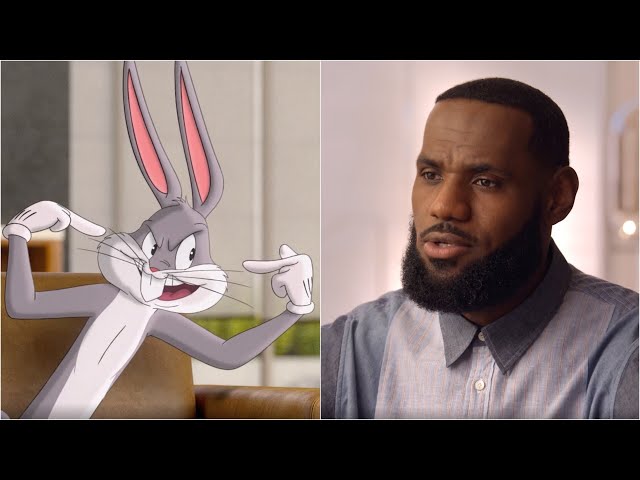 The Lakers star is seen struggling to build the Looney Tunes characters into a powerful basketball team, all while managing the egos of both Bugs Bunny and Lola Bunny.
The new trailer also features Spider-man actress Zendaya, who is heard as the voice of Lola Bunny for the first time. LeBron even calls Lola Bunny "the greatest sidekick ever" in the clip.
On his Twitter, LeBron also asked viewers to bet on "who will prevail."
The Los Angeles Lakers' star forward Anthony Davis is set to play Goon Squad member The Brow. Other basketball superstars like Damian Lillard, Nneka Ugwumike, Diana Taurasi, and Klay Thompson will also star in the movie as their own Goon Squad characters.
Space Jam: A New Legacy follows a fictional version of LeBron as he to save his son Dom, who is kidnapped by a rogue A.I. named Al G. Rhythm, played by Marvel star Don Cheadle. In order to get his son back, LeBron has to play against the Goon Squad, the greatest basketball super team ever assembled.
The film is directed by Malcolm Lee and is set to hit theaters on July 16, 2021. – with reports from Adrian Soriano / Rappler.com
Adrian Soriano is a Rappler intern.
Shop sportswear online using this Nike discount code.