You can catch the critically-acclaimed film about the late Princess Diana starring Kristen Stewart from the safety and comfort of your own cars
Philippine viewers will get the chance to catch Pablo Larrain's Spencer on the big screen at a drive-in screening on Saturday, December 4, at Ayala Malls Vertis North, Quezon City.
Cinema One will be premiering the critically-acclaimed film on Princess Diana starring Kristen Stewart outdoors for guests to watch in the safety and comfort of their own vehicles. Gates will open to the public at 6 pm, a program will begin at 7 pm, and the movie will be screened at 8 pm.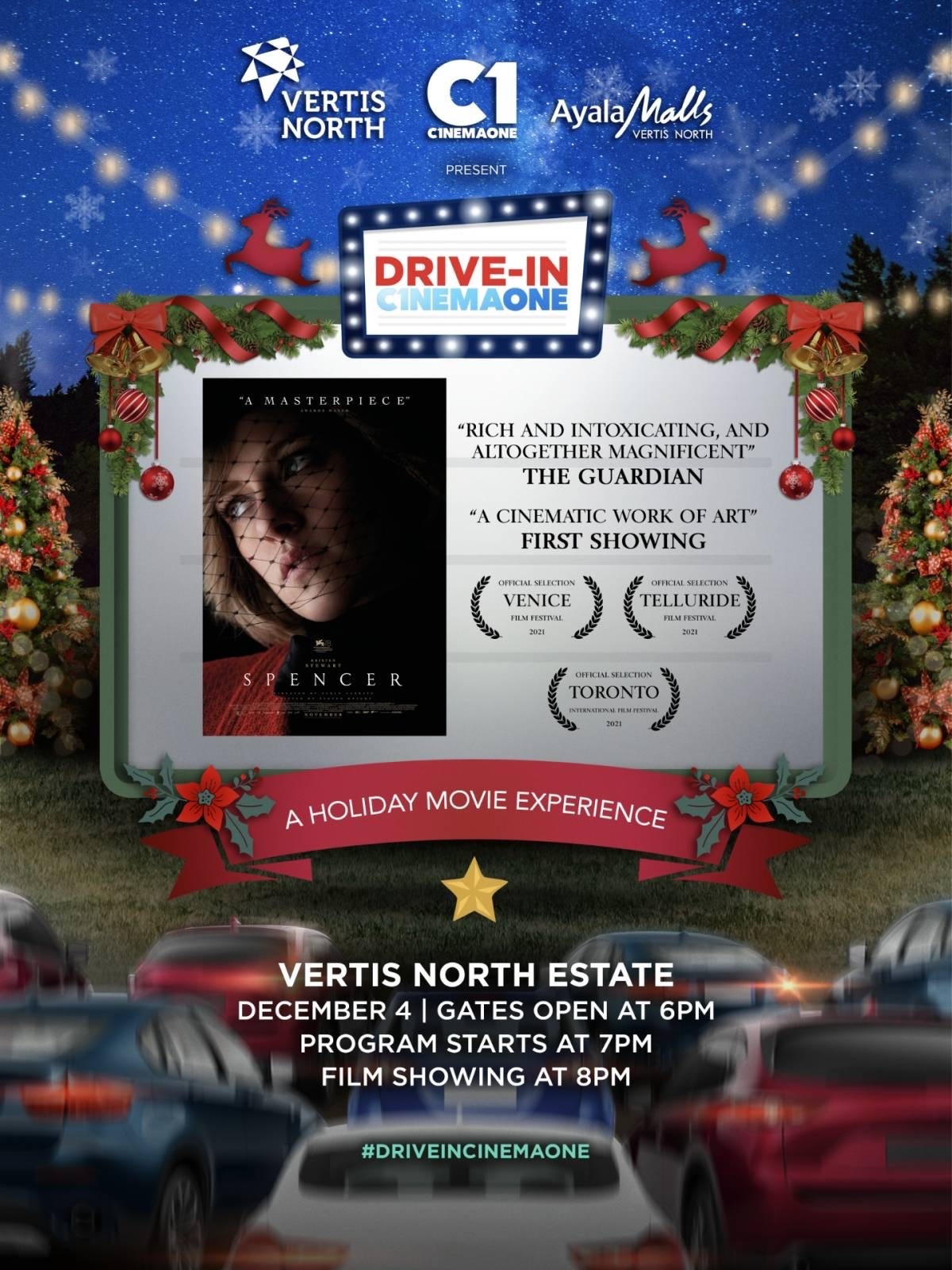 Tickets to the "Drive-In Cinema One Christmas" event will cost P600 each and can admit up to three viewers per car. The ticket for four viewers will cost P800. Tickets can be bought online via TicketMelon.
Spencer revolves around the personal life and tribulations of the late Princess Diana, set during a tense Christmas season with the British Royals in Norfolk, England. The film, which is named after the Princess of Wales' maiden name, details the events and her mental health struggles leading up to her decision to split from ex-husband Prince Charles.
Spencer first screened at the Venice Film Festival in September and at the London Film Festival in October, with critics praising Stewart's performance and touting the Twilight star for a Best Actress Oscar nomination. – Rappler.com