Ansel Elgort plays Tony while Rachel Zegler plays Maria
The first trailer for the long-awaited adaptation of the 1957 Broadway musical West Side Story was released during the 93rd Academy Awards ceremony on Monday, April 26 (Sunday, April 25 in the US).  
The 2021 remake features Ansel Elgort as Tony and Rachel Zegler as Maria. Ariana DeBose, Davild Alvarez, Mike Faist, Corey Stoll, and Brian d'Arcy James complete the cast.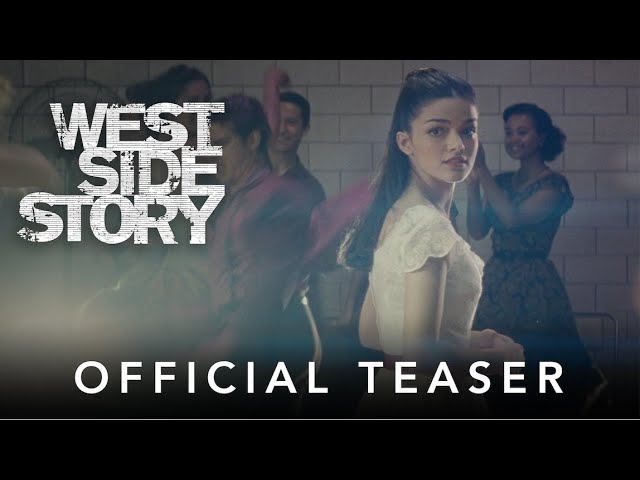 Loosely inspired by William Shakespeare's Romeo and Juliet, West Side Story follows two rival New York City street gangs – the Jets and the Sharks. Tony, a former member of the Jets, falls in love with Maria from rival group Sharks. 
Director Steven Spielberg said that this version "is not only a production of its time, but that time has returned, and it's returned with a kind of social fury." "I really wanted to tell that Puerto Rican, Nuyorican experience of basically the migration to this country and the struggle to make a living, and to have children, and to battle against the obstacles of xenophobia and racial prejudice," he told Vanity Fair. 
The 2021 version of West Side Story comes 60 years after the 1961 film adaptation starring Richard Beymer as Tony and Natalie Wood as Maria directed by Robert Wise and Jerome Robbins. The classic film won 10 Oscars, including Best Picture.
Rita Moreno, who won an Oscar for Best Supporting Actress in her portrayal as Anita in the 1961 film, will appear in a supporting role for the 2021 remake. She was also heard singing the song "Somewhere" in the recently-released trailer.
West Side Story is set to hit theaters on December 10, 2021. It was initially scheduled for release on December 18, 2020 but was postponed due to the COVID-19 pandemic. – Rappler.com