The actor, known for his roles in 'The Walking Dead' and 'Burning,' stars in 'Minari'
Steven Yeun, noted as Glenn Rhee in The Walking Dead series, and films like Okja and Burning, could become the first Asian-American best actor nominee in the Academy Awards for his performance in Minari.
In director Lee Isaac Chung's semi-autobiographical film, which Steven and Brad Pitt executive produced, the former is winning acclaim as Jacob, who uproots his Korean-American family from Los Angeles to rural Arkansas in the 1980s.
Jacob dreams of starting a farm while sheltering his family – skeptical wife (Yeri Han), daughter (Noel Cho), son (Alan S. Kim), later joined by mother-in-law (Youn Yuh-jung) – in a mobile home. This main cast is impressive.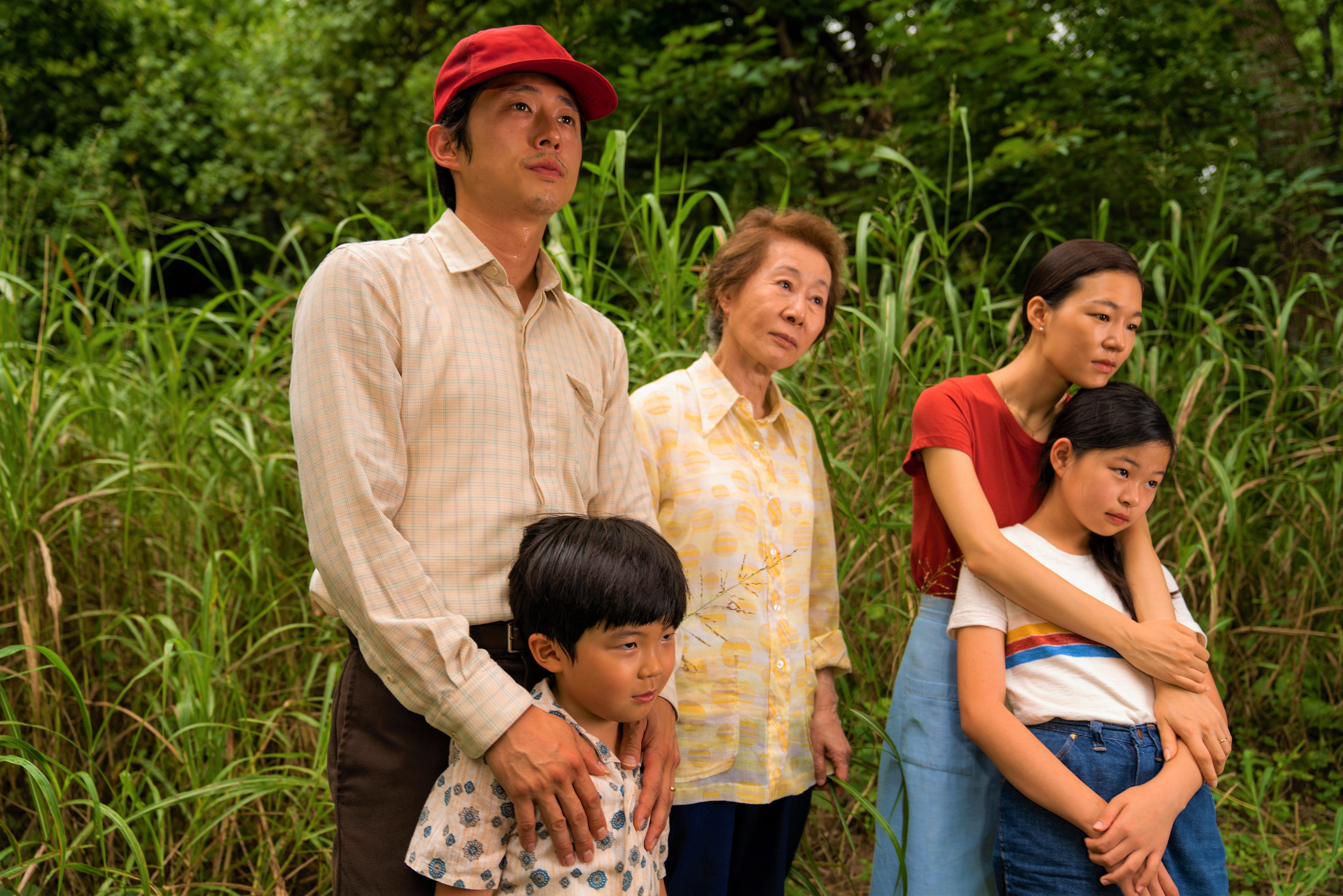 Steven, in his portrayal of a patriarch who works with his wife in a factory where they separate baby chicks by sex (it turns out such a job exists and it's called "chicken sexing") while pursuing his dream to become a farmer, is earning best actor nods from film critic groups.
Awards prognosticators are predicting that the Seoul native may be the first Asian-American and the first Korean to snag an Oscar best actor nomination. Since Minari premiered in last year's Sundance Film Festival and won two honors – grand jury prize and audience award – Steven and his castmates have been winning plaudits.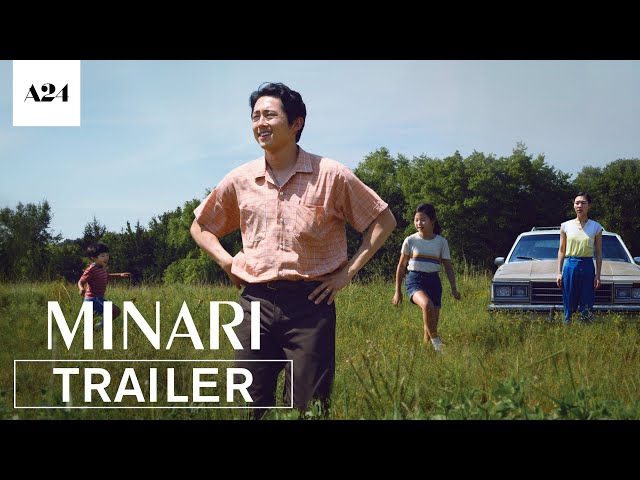 The absorbing drama is another highlight in Steven's journey from Korea to America, where he, only five years old, and his family immigrated to. The family first settled in the Canadian province of Saskatchewan and then moved to Michigan. Steven's father, who was an architect in Korea, and his mother, ran beauty supply stores in Detroit.
As a freshman at the Kalamazoo College, where he studied psychology, Steven began aspiring to be an actor and an improv comedian. After joining the famed The Second City in Chicago, Steven moved to Los Angeles, where he began landing roles, including his breakout turn in The Walking Dead.
In this recent Zoom call, Steven called from LA, where he lives with photographer Joanna Pak, whom he married in 2016. They have a son (born in 2017) and a daughter (born 2019).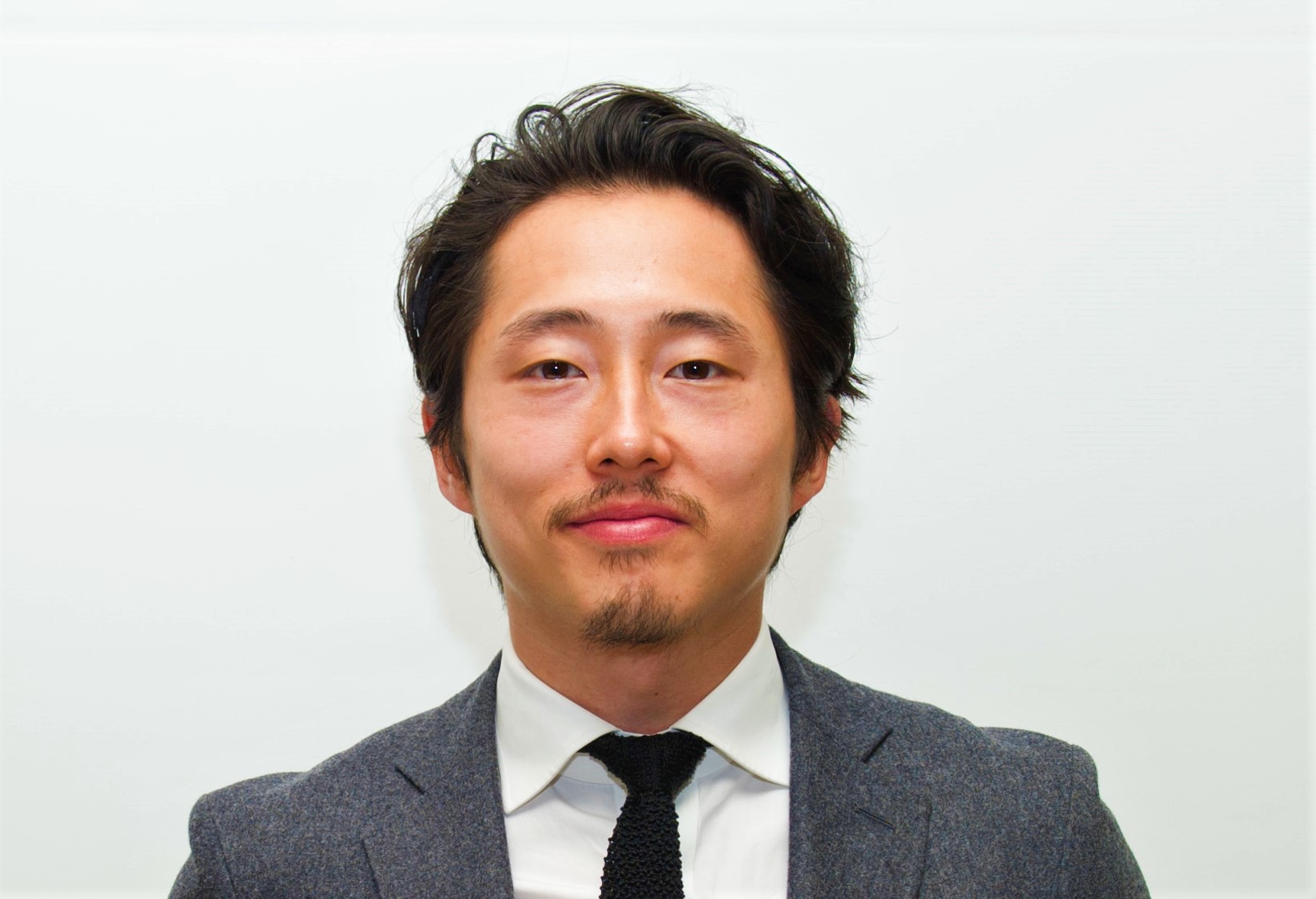 Asked how much of Jacob is in him, the 37-year-old answered, "That hits upon a lot of things. I have my own children now. In that regard, the bridge of understanding my father's perspective was deepened. You look at your father from your own gaze as a child and, you contextualize how you understand him."
"But when you go through something similar to what he's gone through, you gain a whole new perspective. So that was part of it. Where Jacob stands that I identity with on maybe a human level, on just a direct one-to-one, is this feeling of living in the gaps of life, being in the in-between spaces in a lot of situations."
"Not just caught between America the country, and Korea the country. But I'm also midwestern, and so there's a gap life to that as well. And even as an actor, a person of color in this business, a lot of us are treading new territory."
"And so, there's this nebulous space that's a new frontier that I think a lot of us are going through. I identify with Jacob in that regard, too. Just trying to make his own path."
On what memories reading Isaac's script and shooting the film itself bring up in him as an immigrant, Steven replied, "Beyond just my own specific memories, the largest hurdle that I ended up having to face was this story that I had told myself of who I was, who I am and how much that had been in some ways contextualized by a larger majority gaze."
"Growing up here and deeply trying to fit in and work within the confines of larger white America, you sometimes don't know how to define yourself. So you take the definition that's given to you. I didn't know how much I'd internalized things like that."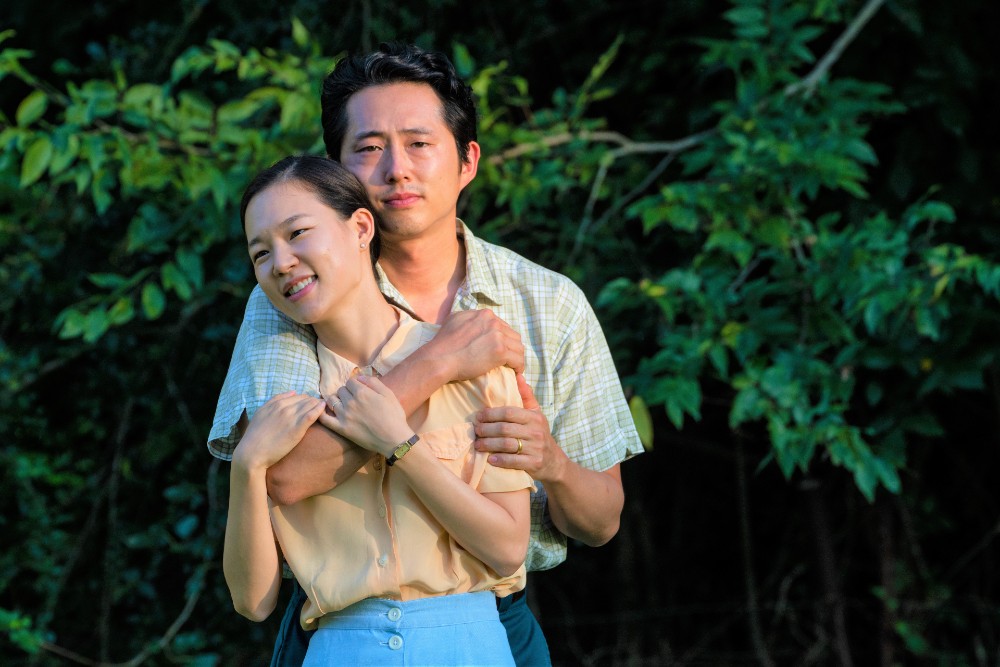 "Even when looking at Jacob, I didn't model him after my father per se. I pulled from a lot of things personal and even my father. But there's always this larger looming idea of what a Korean father was supposed to be in my mind."
"I had to defeat that archetype first in my mind so that I could access Jacob as a true human being who is singular in himself. That was a difficult part of the journey in some ways because it was a very deep look inward."
Steven, opening up some more about his immigrant experience, added, "From a personal place, immigrating here was a step into isolation. A deep isolation. That's somewhere that Isaac and I meet in a similar place. He was raised in rural Arkansas. I was raised in the Midwest, in Michigan."
While Isaac was born in Denver, Colorado, he grew up on a small farm in Lincoln, Arkansas, in a trailer just like in the film, and his own dad also hoped to build a farm.
"Immigration untethered me to my parents and slowly widened the gap over time because I wasn't able to speak to them as clearly as I'd like to. In some ways, my parents are trapped in an identity of that era that they came over in because, as America expands, it doesn't necessarily include my parents."
"And as Korea expands, they're not tethered to that place anymore either. So, you're just locked in this stasis in some way. As a child, you look at your parents locked in that place. But I had a lot of love in the home."
"So, it was just this feeling of not being connected to anything as clearly as I had seen other friends have. But also, that could be a personal situation, too (laughs). But, yeah, Isaac and I talked a lot about isolation."
On what his own American dream is, Steven shared, "My dream is a deeper understanding of myself, the freedom to understand myself. In some ways, the life that I'm able to live right now is incredible. It's a dream. We moved here, and my dad had nothing, and we built from the ground up."
"And to see the sacrifices that my parents made and the hard work that they put in, but then also for them to be able to connect back to me in a profound way when I get to be in a film like this. I don't infantilize them or over-glorify them by saying we are the product of their sacrifice."
"But also, we're just the product of human beings trying to live a life. The dream that I have is an extension of my father's and mother's. It's just continual freedom for generation and the generation after. So, I look at my son and daughter and I hope that they are able to find more freedom in their own humanity, too."
On Youn Yuh-jung, the veteran South Korean actress whose career spans over five decades, Steven said, "She's so great."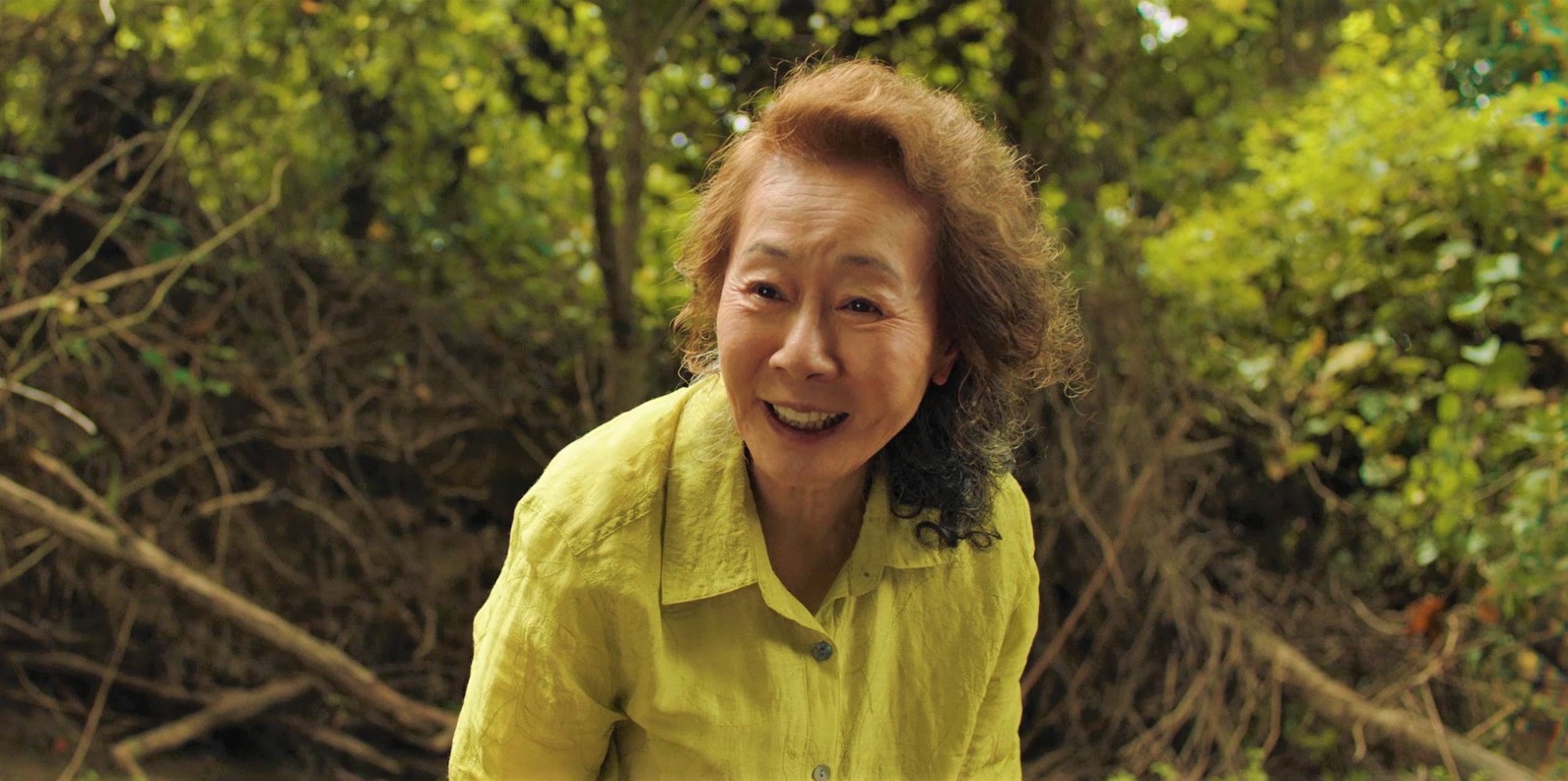 In her non-Korean debut, the thespian's portrayal of Soonja, a defiant, offbeat, and sly ma-in-law and grandma, already earned her a best supporting actress honors from the Los Angeles Film Critics Association.
"The casting was so perfect," Steven cited, "I love Yuh-jung. She's so deeply truthful. You can only respect someone who can live a life that honest. The casting and the roles that everybody played fit really perfectly."
"When you think about Jacob, he probably doesn't want his mother-in-law to come and live with them. Not because he doesn't want her to be there but because he is trying to be free. He's trying to make his own life in America, a different country."
"If your mother-in-law from Korea is there, I'm sure she can see right through you. For me, that was the kind of fun tension. I know Yuh-jung is such an incredible actor and also, she has such a truthful eye, that I was worried."
"The first thing I said to her was, 'Please help me. It's just so cool to work with you. Please help keep me honest, about my Korean, about my performance.' She never needed to – meaning, she was gracious enough to give me space."
"But what was really fun was just having the tension of having Yuh-jung and Soonja right there. It was awesome."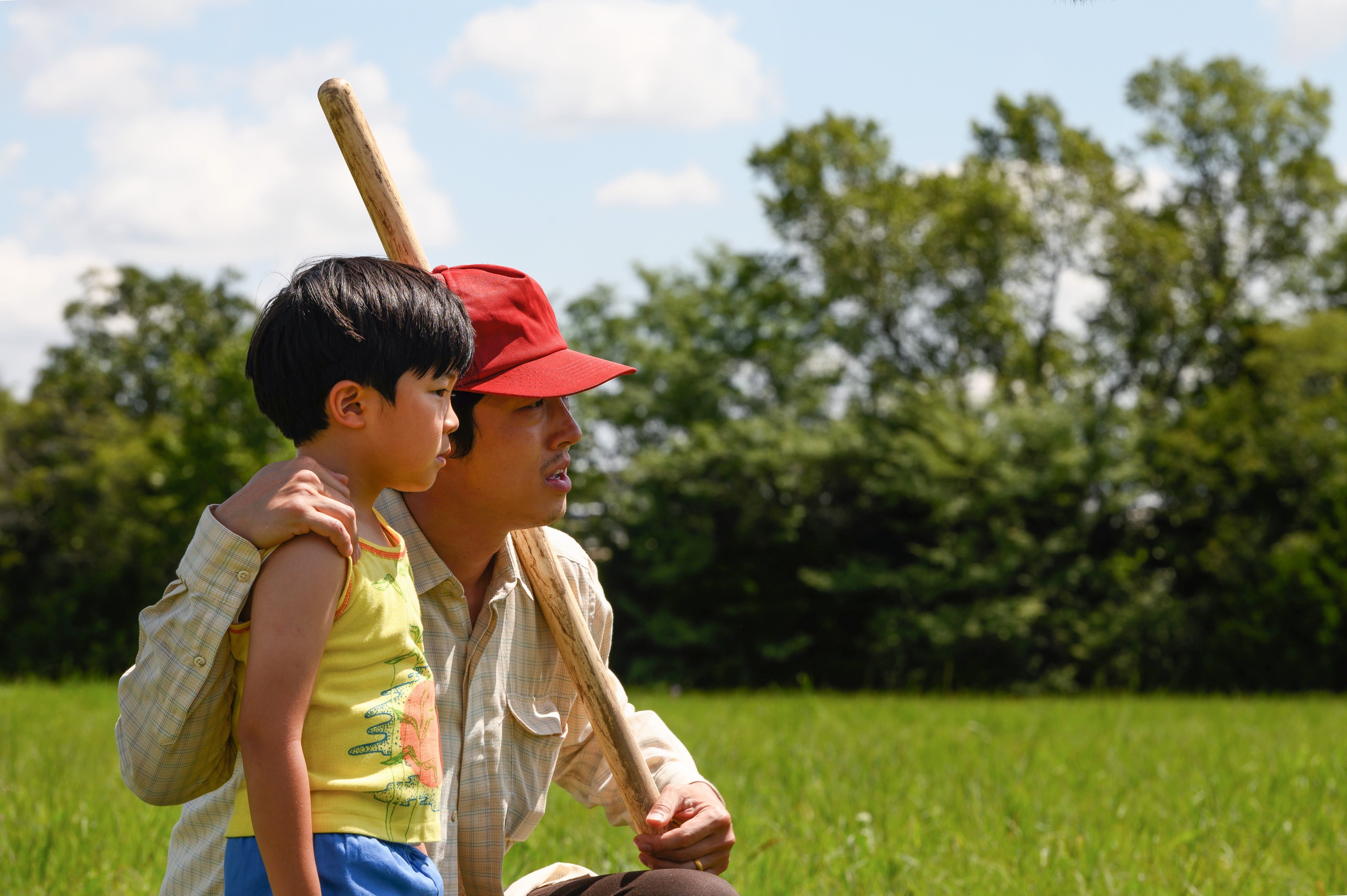 Steven, whose next projects include the Invincible series (as the voice of Richard), The Humans, Trollhunters: Rise of the Titans and Alpha Gang, reflects on his experience as an Asian-American in today's America.
"Asian-America lives in a tension of being caught between spaces, in and of itself. Not only are we caught in the middle in between, just in America, in general, but we're also caught in between the space of collectivist society and an individualist society."
"The tension between those two things is sometimes difficult to live in. We can simultaneously be accepted and hated at the same time. It's a weird dissonance to live in. We're not one or the other. We're kind of this in between."
"Asian-Americans occupy space where maybe they're not persecuted or made to feel like their bodies are under threat on a constant level. But at the same time, we do have our own suffering of our own tension, our own prejudice."
"That is put upon us. When I get into this question, there's a lot to talk about, a lot to unpack. But racism exists. That's not untrue but that's the work hopefully moving forward, getting to see each other as human beings, so that we are not caught in these weird spaces about it." – Rappler.com