The filmmakers behind 'Tina' talk about the journey they took in the making of the documentary
Tina Turner has lived through it all – abandoned by her parents, sexually, physically and mentally abused by Ike Turner, survived cancer, a stroke, kidney transplant, the suicide of one of her sons and her own assisted suicide plan. How she talked about all these with candor in a documentary was recently revealed by the filmmakers.
Oscar-winning directors for best feature documentary (Undefeated) Daniel Lindsay and T.J. Martin talked about how their legendary subject in HBO's Tina opened up about her painful past, which included black eyes and bruises which she covered with make-up in her shows.
She also opened up about her harrowing escape from Ike, who transformed from being her musical partner to an abusive, womanizing, and drug-addicted monster.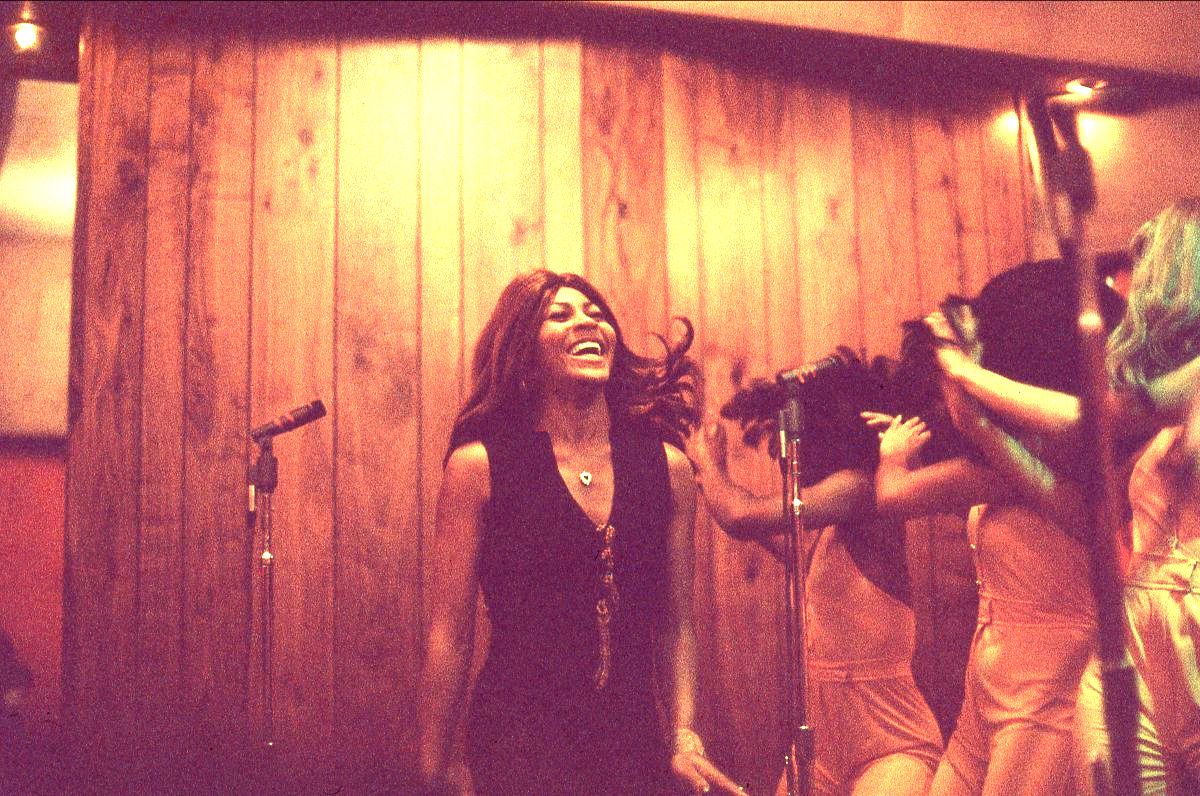 To break away from Ike & Tina, she gave a lot to Ike – real estate, publishing companies, cars and more. From her initial struggles as a solo artist who took on gigs to pay off debts, Tina rose to become a very successful entertainer and the first Black woman rock and roller to perform in arenas like the Rolling Stones.
Now 81, and happily retired in Zurich since 2009, the music icon whose many memorable songs include "Let's Stay Together," "Proud Mary," "What's Love Got to Do with It," "River Deep, Mountain High," "The Best," "Private Dancer" and "I Don't Wanna Fight," sat down with the two directors in a series of interviews for Tina, which has been earning acclaim.
Daniel and T.J. also talked to people close to Tina, including Angela Bassett, who played Tina in What's Love Got to Do with It; Oprah Winfrey; Kurt Loder, who co-wrote the singer's autobiography, I, Tina: My Life Story; and husband Erwin Bach.
I told Daniel and T.J. in our video conversation how the queen of rock and roll, who was born Anna Mae Bullock in Tennessee, moves people to this day. I shared that my friend and college classmate, Luisa Mendez Marshall, one of Canada's leading Tina Turner tribute artists, stirs some of her audiences to tears even though they know it's not Tina Turner they are seeing on stage.
"That's a fascinating aspect of Tina, right?" Daniel said about the celebrated artist, who has been practicing Buddhism for five decades. "Because Angela Bassett says a very similar thing in the film. She is not Tina Turner but people still come up to her to this day and say, you changed my life just portraying her."
"It's hard to articulate what is magic, in some respects. I regret not being able to ever see her live even though I could have at some point in my life."
"She was performing when I was into my 20s. One of the things that makes Tina unique is that she's fully self-taught and so much of it is coming from instinct. That's a product of where she grew up and the influences she had around her."
"But very much she came up with those dances. She had this natural voice. Especially in a world where everything feels very manufactured, her genuineness comes across."
"And it includes the narrative of her. It's hard to also separate the triumph over tragedy and the struggles that she had when you see her up on stage performing to not infuse it with that meaning of what she went through to get there."
"Tina loved the physicality of performing but I don't think she misses the adulation. She is not a person who is driven by this need to stand in front of a ton of people."
"I am not surprised personally," remarked Jonathan Chinn, whom I also interviewed along with his fellow producer, Simon Chinn (they are cousins), about how even a Tina tribute act like Luisa deeply affects people.
"This year, Tina is an inductee into the Rock & Roll Hall of Fame. This time as a solo artist. That is testament enough that she is a legend, an icon in her own right for everything that she did without Ike so, yeah, I'm not surprised. One of the things in the film that is so exciting, and people responded to so well is just re-living some of those performances."
"Her cover of 'Help' that she does in the film – every time I watch it, I get goosebumps. I can't even imagine what it was like to watch her perform that song – the level of emotional connection."
"Somebody who's a huge Beatles fan said to me, it's the only cover of a Beatles song that's better than the original, which is maybe true. Yeah, so I'm not surprised that she continues to be loved as a performer. She'll last forever in that sense."
"I'm not surprised by it," Simon agreed. "Tina's story connects with so many themes that are in the contemporary zeitgeist. In a way, it is a story for our times not just because of #MeToo and racism. Obviously, those are big themes within her story but also just simply because she's a survivor in other ways."
"Tina is someone who's transcended adversity and triumphed. We always felt that was a great story for audiences right now having come through great adversity. I did hope that her story would connect to not just audiences who knew her story but to new audiences. I do think that's certainly happening."
Back to the directors, T.J. shared how Tina herself started talking about the years of beatings and torment from Ike that left her traumatized.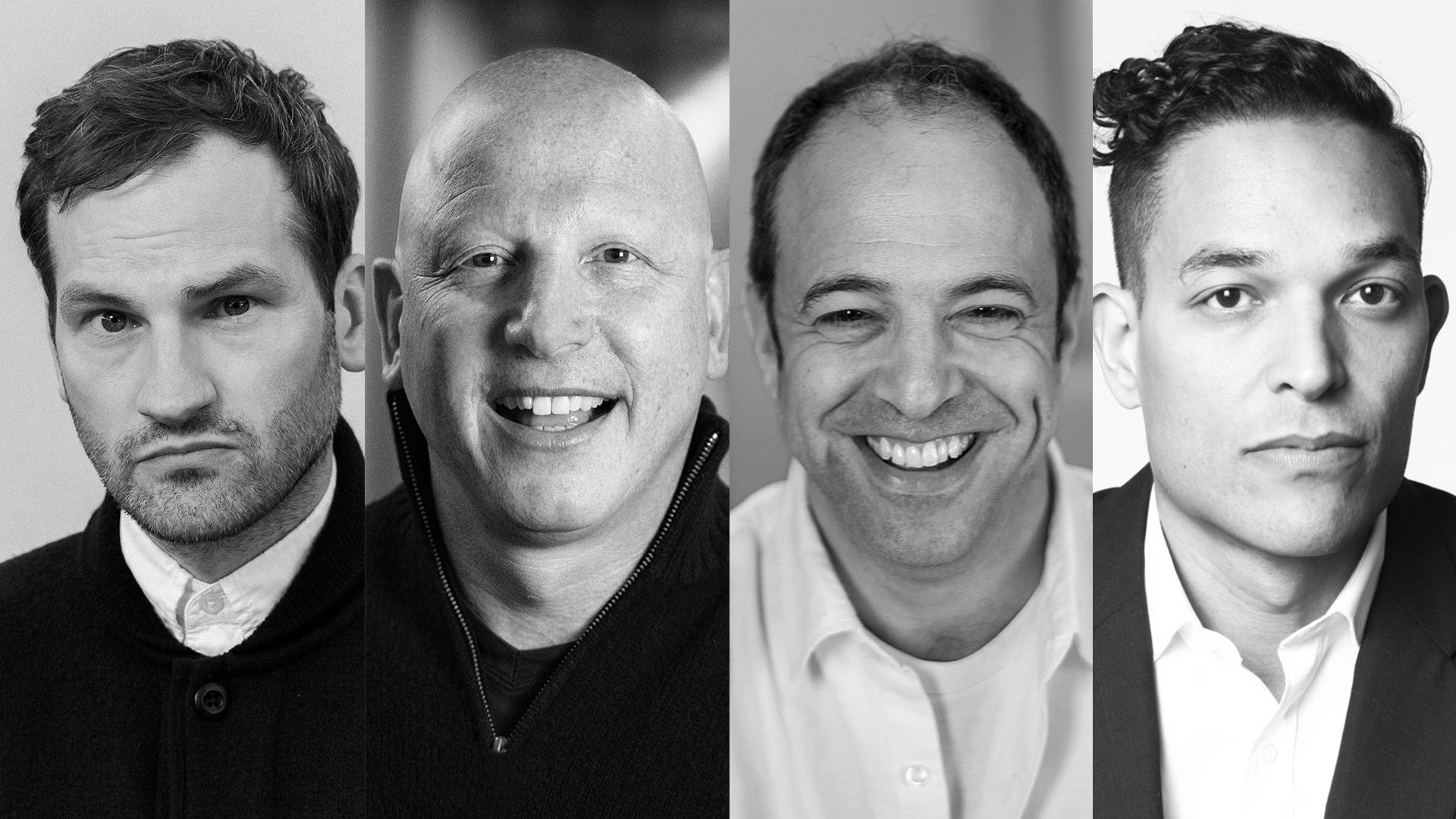 "What we wanted to explore very much came directly from Tina herself in terms of the first couple of conversations we had with her," T.J. began. "We were told to tread lightly when it comes to talking about her past, specifically with Ike, but we didn't even have to bring it up."
"She brought it up on her own and in her talking about her experiences with Ike, we recognized that the trauma was still very present. Unfortunately, at the time for us, it was a revelation even though it shouldn't have been."
"But this notion that she's still processing that factor of her life – and that was just after we walked away from that first meeting with her. It was just something we couldn't shake."
"So that even though it was early on, that was definitely a discovery for us to lean in on the idea of PTSD and the long-term effects of it. Not knowing that it wasn't going to be what the film was solely about but you couldn't deny that her experiences in, for lack of a better term, the first chapter of her life before she had this meteoric rise as a solo artist still haunted her."
T.J. added, "I don't know if it was necessarily difficult. It required us to be a little bit more strategic with how we went about exploring her pain because once we  understood a little bit clearer what we wanted to explore, we weren't going to necessarily avoid it."
"So it became more about strategy. We knew that the film was going to be littered with a lot of archives. We were really fortunate to get the tapes from I, Tina, the Kurt Loder book, and, fortunately, the tapes from  Carl Harrington who wrote the People Magazine article."
"When it came to interviewing Tina at this chapter in her life, at this stage knowing that we didn't want to drag her back through the pain, we were able to talk to her about it. It's just a subtle shift but through the lens of looking back at her past and getting her to process it in retrospect basically allowed us to not go through the granular details at 80 years old."
"Fortunately, it  made for more dynamic experience to experience Tina at different stages in her life and those different stages, I found to be more revealing. One would assume that you're able to see her go on this journey where at the end, there's a little bit of a personal revelation for her."
"But she certainly didn't press and we didn't discover until we did the interview this notion of the desire to hang up the persona of Tina Turner that was not something she expressed until we sat down with her."
"And also this notion of coming to accept the reality of her experiences is just something that she may have been running away from. She just needed to accept that."
"I don't know if we would have necessarily gotten that same thing if we required her to tell like beat by beat stories of the trauma that she experienced versus getting her to think about it in retrospect."
The two filmmakers explained how they landed the documentary project.
"Simon and Jonathan Chinn, the producers, developed a relationship with Tina and her husband Erwin through doing some ancillary work with the Tina musical that was going to premiere in London. We made our last film (LA 92) with Simon and Jonathan. They approached us to direct and we were hesitant at the beginning," said Daniel.
"We had some concerns about two men helming and telling Tina's story. We also came of age during MTV and knew Tina in her solo years but we weren't huge fans of hers."
"We jumped in not fully knowing what it would be and just with the assurances of Simon and Jonathan that we'd have the time and resources to do what we wanted to do."
"I would say it was about two and a half years of actively like us really digging in and working on this. We spent several months just trying to absorb archives. We didn't meet with Tina until end of November, early December of 2018."
"Then we did our interview with her a few months after that. But we spent a lot of time just going through primary sources and talking to people who were close to her. At one point, we weren't even sure if we were going to interview anyone in the film."
"Maybe it would have just been all archive so it was a process. It proved to be a way more difficult film to construct than we had anticipated. We ultimately were editing for what, 12 or 13 months maybe."
The two directors, whose other credits include I Am Dying and My Favorite Picture of You, shared details of filming Tina in Zurich.
Daniel said, "The interview we did with Tina and her husband Erwin was conducted in, I should remember the name of the location but it's central in Zurich up on top of a hill. From what we understand, it's not a castle but it was owned by a beer tycoon and it was built in the mid-19th century."
"But why we chose it is because it does have similarities to Tina's actual house. Then we did all the stuff you see in Tina's actual house on the lake."
"But we just did the interview at the separate location because we didn't want to disturb her. We didn't want to come in with our crew because it takes us a day to set up and figure out exactly where we're going to shoot and all these things."
"So it just seemed for ease that we would do it at that location. Part of our intention behind the interview was we're pulling from Tina's own aesthetic. We kept calling it refined, classy, sophisticated style."
T.J. shared some more details on the interviews in Switzerland and Tina's life these days.
"Usually, you go into these things and there's a pretty strict contract in terms of time spent with the artist," T.J. remarked. "But we were really fortunate in the sense that we ended up doing our interview with her first, which was not necessarily how we go about doing things."
"We were hoping to interview maybe two, three other people before interviewing her and gathering more material and being a little bit more pointed with her with a lot of questions. But we ended up doing her interview first."
"The process of meeting her, doing that interview and demystifying our process and intentions – we were able to build a good rapport with her. She kept inviting us back to Switzerland. So we'd come hang out at the house. We got an opportunity to have dinner with her. We met some of her friends."
"So we did even just casually talk to some of her friends, her community within Zurich. And honestly, everything that we can gather, and this is also coming from her, is she's very happy with truly trying to embrace what retirement means for her."
"There are aspects of performing that she probably misses. But for the most part, she told us after her retirement show, she was happy as a clam. That was it. She worked as a performer giving her fans and the public six decades of just really hard work."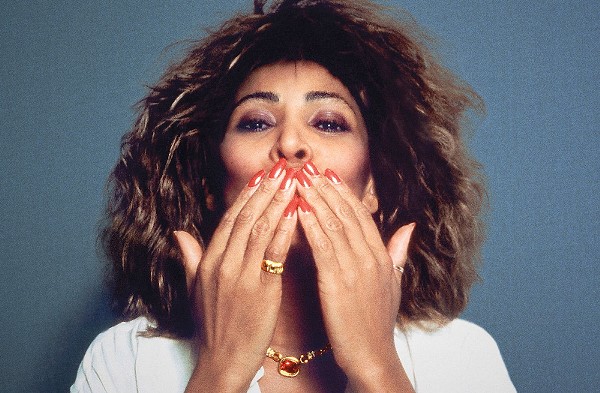 "She thinks she finally earned this opportunity to do something for herself. From what we can gather, she loves home decorating, to garden. She's really leaning in on domestic life but it's something that she actively wants to do. I think it brings her a lot of joy."
"Also something we realized over the course of filming is, when she had to attend the Broadway premiere (Tina: The Tina Turner Musical), and it's not featured in the film but we spent a number of days with her before the premiere. There was a palpable anxiety and we talked to her about it."
"She said she's very grateful to be honored in this way. But she's tired of showing up and presenting the persona and the story of Tina Turner. It was very evident for us in that moment that she legitimately is trying to push all that aside and move on to a new chapter in her life. Hence, why you're talking to us and not Tina."
I asked each of the directors what were the emotional moments in the interviews with the beloved performer who is also an actress, unforgettable as Aunty Entity in Mad Max Beyond Thunderdome.
"The most emotional moment for me with her is when she and Dan (Daniel) started talking about her mom (Zelma Priscilla Bullock)," T.J. said . "It felt like Tina had processed and struggled with that relationship her entire life. There's something about when she starts to articulate trying to explain to Dan and explain to us that relationship."
"Tina essentially just cuts herself off and says, she (Tina's mother) didn't want me. That killed me because she's had a lot of time to think about this by nature of where she is in her life and her age."
"The conclusion she's come to is, literally her mom just didn't want her. We go deep enough into that aspect of her life in the film where you can feel the pain. But to me, it felt like that's an area of her life that can be totally unpacked even more."
"I think she's still processing that. It's hard to stomach that even at 80 years old (at the time of the interview), she's still coming to terms with the fact that in her eyes, her mother just didn't want her, period. That really shook me."
Daniel talked about how Tina finally found love in Erwin, whom she met when he was a music executive assigned to greet her at the Dusseldorf Airport in 1986. After almost three decades, they married in 2013. The filmmaker explained how he and T.J. were reluctant at first to expound on the couple's relationship in the documentary.
"I think that was something that normally, T.J. and I probably would have avoided in the film because it's a little syrupy," Daniel said. "But it is just thematically important to the story of Tina – a search that she was on in her entire life – for some sort of genuine love."
"One of the most emotional moments was from a piece of archive, when she's telling Kurt Loder that she, and this was at the height of her fame, that she's never had a loving relationship in her life. That's heartbreaking to hear."
"To hear that and then to know and see how she is living now with Erwin, it felt like, ok, we have to include this. They have a genuine relationship. They bicker with each other like all couples and tease each other."
"But it feels very loving and real. That's because in Erwin, she found somebody who matches in her genuineness and grounded-ness."
"We asked Tina, who knows you in your life? She said she could count on her hand the number of people who know her. But really, the only person who really knows her is Erwin."
"That, to me, speaks of the love that they have. They are clearly very much partners in life together. We don't mention this in the film, and we had included it at one point, but it just felt like it didn't fit in the story we were telling."
Daniel revealed a significant chapter in Tina and Erwin's relationship. "Erwin donated a kidney to Tina. Tina was having kidney failure, and this is in the press. Erwin ended up being a match and donated his kidney to her.  There couldn't be a better metaphor for truly how much he's willing to literally give a piece of him to her."
T.J. said, "The only thing I would add is this notion of what did we discover along the way and that shaped and shifted our perspective on things – in learning more about their love story, how they met and him donating his kidney, that's when, and Dan touched on this, it shifted our point of view of the film we were making."
"For so long, we were really attached to this notion of the long lasting effects of PTSD – and trauma is a big part of the film – but it shifted our perspective."
"And that was single handedly from watching their relationship to recognizing that the film is about a pursuit of love. It just happens to be cloaked in trauma. And in thinking about the film like that, it has a totally different emotional emotive quality that is punctuated at the end."
Tina is dedicated to Craig, the singer's eldest biological son with sax player Raymond Hill, who died from a self-inflicted gunshot wound in 2018. He was 59.
Daniel revealed,  "In the whole process of making the film, the only thing that Tina requested is that we dedicate it to Craig. Other than that, she was completely hands off in the process of making the film, which we wouldn't have signed on to direct it if it were any other way."
"There were no rules or don't do this or don't do that. In fact, we did talk about Craig, both with Rhonda Graam (Tina's friend and personal assistant) and with Tina."
"We didn't want to be making connections to things based on just if you are just hearing about this one period of her life and then we include this piece of information and maybe people are going to draw conclusions that aren't valid."
"We have no idea what led to Craig making that choice. Tina was more than willing to talk about it with us. But it was more on a personal level. We just talked about what it meant to process that. A lot of it was her – she was at peace with this."
"And Craig was also a Buddhist. So she believes that he chose this because he felt it was the right thing to do. I'm paraphrasing what she said, but she did talk to us about it."
"The thing that she found comfort in was that this was an act that he pursued because he felt like he was clearly not satisfied with how his life was going in this realm.  Spirituality is a very big part in her life and it's absolutely how she filters and navigates the world," said T.J.
"But yeah, nothing was off the table. She was very comfortable talking about it."
On why Tina's children did not participate in the documentary, Daniel explained, "There were four children that were raised.  I think the two of them (Ike Turner, Jr. and Michael Turner) were from another marriage (Ike's) who came with them to L.A.  She was their mother in the respect that they were living in the house together."
"But they had a relationship with their mother as well. But Craig and then Ronnie are her children with Ike. I don't know how much Tina talks with the two children who were Ike's with another woman."
"I know Tina and Ronnie speak. I know they have a relationship but I don't know how often they speak. Ronnie was on our list of people that we should talk to. But when we discovered the interviews with Craig, we just felt like that did what we needed it to do in terms of the archive."
"Honestly, the hardest people to get to sit down were the people closest to Tina because I think they are sick talking about it. Like Roger Davies, her manager – it took a lot of convincing to get him to do it."
"And Lejeune [Richardson], who is a backup dancer, both in Tina's solo years and with Ike & Tina, she was very reluctant. Rhonda Graam, who sadly passed away in January, was Tina's very close friend and worked with her since 1964, I believe."
"We developed a great relationship with Rhonda once she understood our intentions and what we were doing. She was a good spokesperson for us and helped."
Tina and these interviews with the filmmakers gave me a deeper understanding and respect for Tina as an artist and human being.
Tina's words in the film ring more profoundly as a result: "In not forgiving, you suffer. I had an abusive life – that is what you got. So you have to accept it." – Rappler.com